'WHERE'S MY STUFF?': Find it with Neurored Tracking Software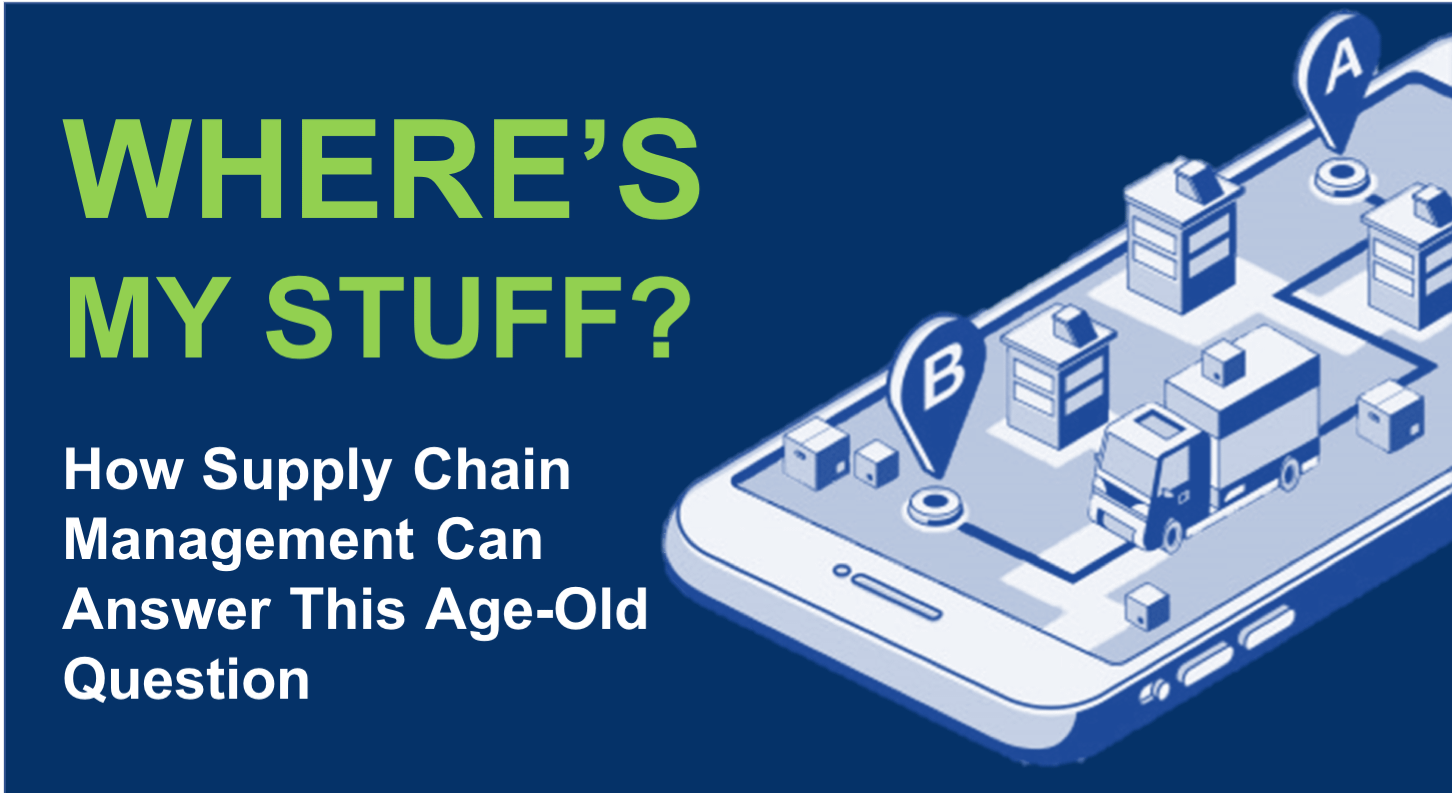 Imagine you are online and you find that perfect shirt, pair of sunglasses, or tech gadget you've been looking for. You add it to your shopping cart, purchase it, and then get a tracking number delivered straight to your inbox. See, the question of where your stuff is has been answered before you even had it.
So, why isn't that the case for business owners worldwide?  
As a business owner, you don't just want to send out your products to clients and hope they get to them on time. You want that comfort of knowing where 'your stuff' is, how long it will take to get to its destination, and whether or not your products are being delivered in the most cost-effective manner. 
The only question is, how? How can you plan and execute the process of manufacturing, shipping, and delivering your products to your clients and never ask the question of 'where is my stuff' ever again? Well, the answer is simple: supply chain management. With a bit of knowledge on SCM and a proper headstart, you can begin tracking your products from start to finish and growing your business one successful delivery at a time.  
What is Supply Chain Management (SCM)?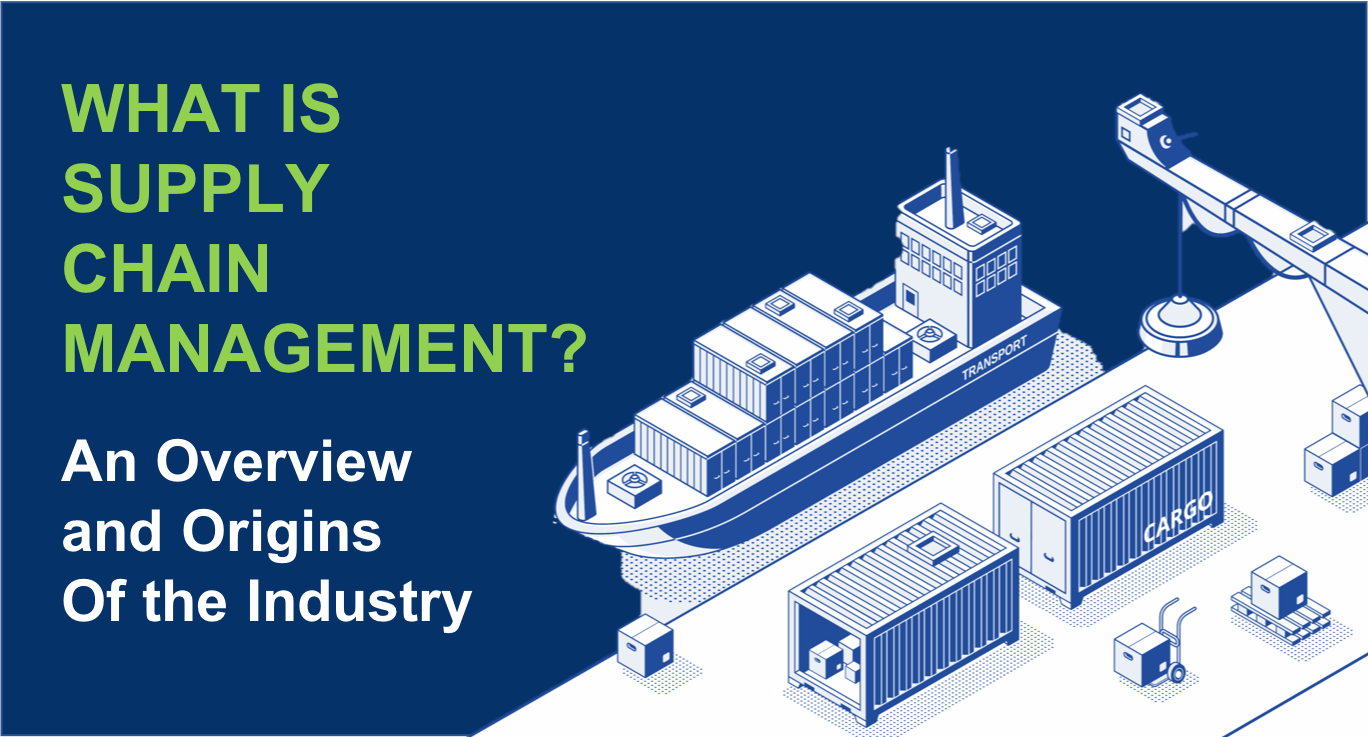 To better understand why SCM is the ideal solution for product tracking and manufacturing, you must first understand what SCM even is. Supply Chain Management (SCM) is the name given to the management of the flow of goods and services within a business.
When used properly, supply chain software solutions will not only track the manufacturing, shipping, and delivery of goods and services to your clients but will also use risk analysis and other forms of predictive data analyzation to find bottlenecks in your production and risks in your current delivery model.
This can effectively save companies thousands of dollars by recognizing problems before they arise and helping them to solve them before they damage their product turnaround and manufacturing lines. This predictive data analysis also helps companies to find areas where they could effectively save money in their supply chains and still deliver the same products within the same amount of time, if not better.
The term 'supply chain management' was first coined in 1982 by Keith Oliver, a consultant at Booz Allen Hamilton , during an interview with The Financial Times. However, it wasn't until nearly a decade later that the term began to gain traction. As more and more companies and entrepreneurs recognized the power of SCM, this once simplistic terminology for managing your supply chain became one of the most crucial aspects of successful business development.
Now, over thirty years later since the term was first coined, SCM is an ever-growing and highly important part of a successful business model. With countless supply chain management options out on the market, however, it can be hard to determine not only how this software can positively impact your business but also what software option is best for your business specifically.
Fortunately, unlike many other industries related to business management, SCM simply cannot be successfully implemented by a company that is 'pulling your supply chain'. That is why it is crucial that you know exactly how this software works and how to incorporate it into your business model so as to weed out the software solutions that do not offer these services and are hard to implement in your company in an effective way.  
How SCM Software can Help you Track, Ship, and Deliver Your Products Efficiently?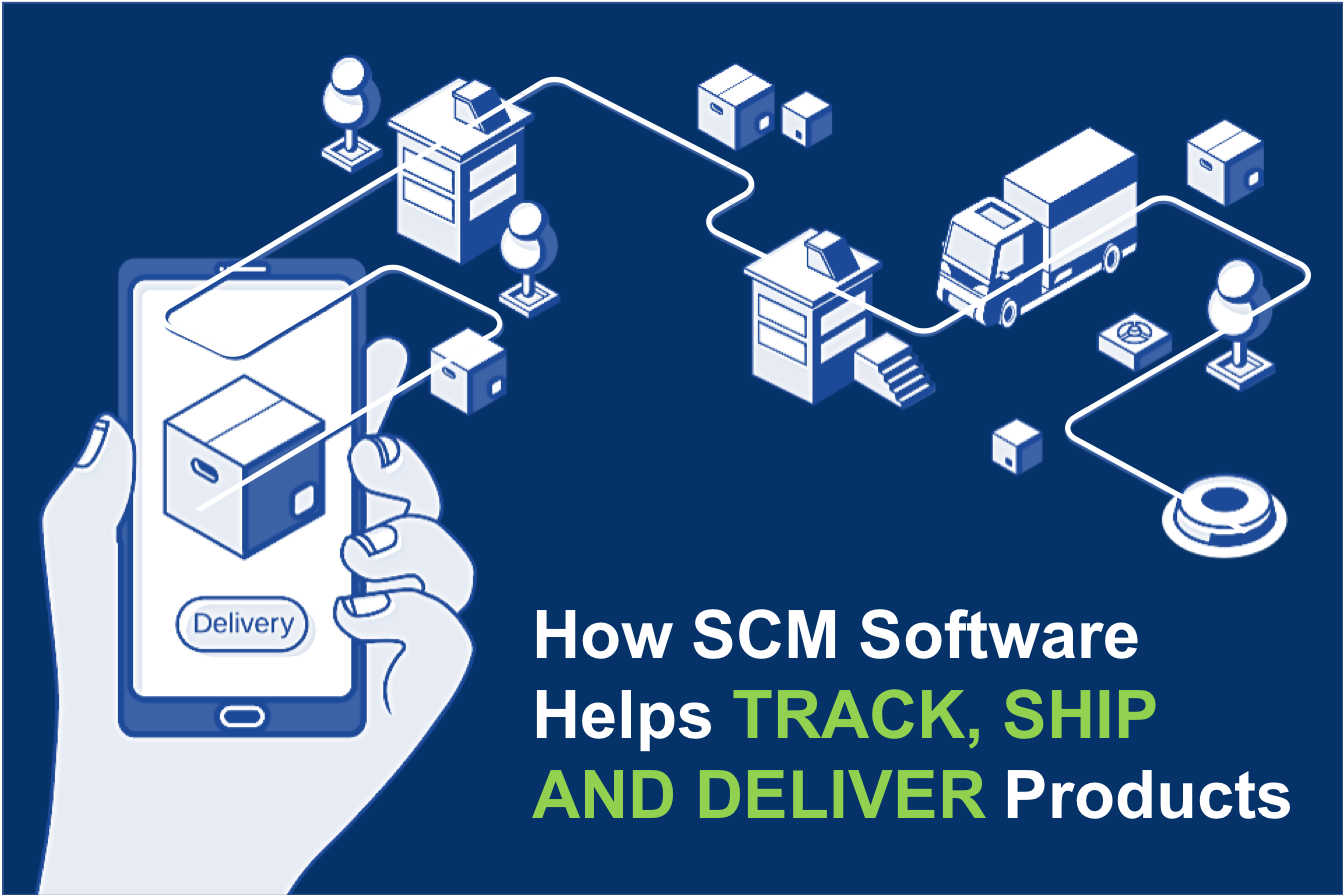 Now that you know what SCM is, the question is how it actually works.  For starters, you should know that there are actually two forms of supply chain management software on the market: premise-based and cloud-based.
When the market for SCM software first began to actualize, the primary software form was on-premise. However, each and every year, cloud-based software becomes more and more popular with businesses looking to implement SCM software into their company without paying an arm and a leg to do it.
So, what is the difference between on-premise and cloud-based software? Well, with on-premise, the software is installed locally and requires a one-time perpetual license fee that is typically rather costly for smaller businesses to execute.
On the other hand, with cloud-based, the software is hosted on the vendor's servers, accessed through a web browser, and priced according to a monthly or annual subscription that makes this software far more accessible to the business market.
With this information stated, the way this software works is by analyzing key aspects of your supply chain. It starts by analyzing your product movement and how quickly your products are manufactured and sent out for delivery after being ordered.
This is where the software first takes your data into account to find potential problems with your manufacturing line and recognize areas where you can save money, remove bottlenecks, and eliminate future risks. Imagine that you have a company that produces keychains. Currently, these keychains are being made out of polyoxymethylene and are being delivered at a much slower rate than your current competitors. With SCM software, you would find out that your current products are far more costly than they need to be and that it is affecting your line significantly.
With a bit more research, you'd also find out that most of your competitors use the far cheaper polyethylene plastic to make their keychains and it not only reduces cost but also increases the speed of their supply chains drastically. Not only have you saved money but you've also determined a factor that could have easily destroyed your business before it truly affected you.
From there, the software analyzes your connections and the information your business shares. Using predictive data analysis and other compiled data, the software determines aspects of your business' communication that could be harmful in the future so you can avoid it altogether.
Once this is reviewed, the software moves on to your turnaround times. Just like in serving tables, the amount of time you spend on a particular client matters. In the restaurant industry, a server is expected to 'turn around their tables' in a certain amount of time. Why? Because the company can not continue to bring in more people when their current tables are full and also cannot safely say that they provided a timely and professional meal service for their guests. The same can be said in any business. If you aren't sending out products or services within a reasonable timeframe, you not only can't bring in more clients but also can't safely say that your clients are getting the best customer service your company offers.
The software also analyzes your service after your delivery to ensure that the products are not only being delivered in an efficient and cost-effective manner but are also holding up to the quality standards your business has in place. After all, it doesn't really matter if you got the guitar you ordered online in a week if the neck is broken, right?
Lastly, the software analyzes your finances. By doing this, the software can determine how successful you truly are as a business, where you can improve and cut costs, and what the future may look like for your company on the path you currently are on. Although this aspect of your business is already fully fleshed out more often than not, why spend the time analyzing this data yourself when you can have a software solution that simply does it for you—and more efficiently and educated than you would have?
So, how do You get Started Using SCM in Your own Business?

With a full understanding of what SCM is, how the software associated with it works to better your business, and what you should look for in an SCM software solution, the only question left is how to integrate this software into your own company.
Unfortunately, most of the software solutions currently on the market are either highly-expensive on-premise options or nearly impossible to integrate into your business on your own.
However, with Neurored Cloud Logistics, global trade and logistics become as simple as the integration process associated with it.  You can acquire real-time data in association with your global supply chain, your transportation scheduling, pricing and booking, and trade finance as well as many other aspects of your business.
Furthermore, with cloud-based software, the process of integrating is as simple as acquiring the software subscription and logging in from a web browser anywhere in your business.
In the end, SCM software not only answers the question of 'where's my stuff' but also manages to predict where 'your stuff' will be in the future and how to improve upon the full chain from order to delivery. With this software integrated properly, you can put the data charts and crystal balls away and simply let intelligent management software do what it does best; manage your business, let the results speak for themselves, and help you to take your supply chain from ordinary to extraordinary in the blink of an eye.
Do you want to upgrade your supply chain? Reach out to us and we'll help you achieve the extraordinary results that you're aiming for.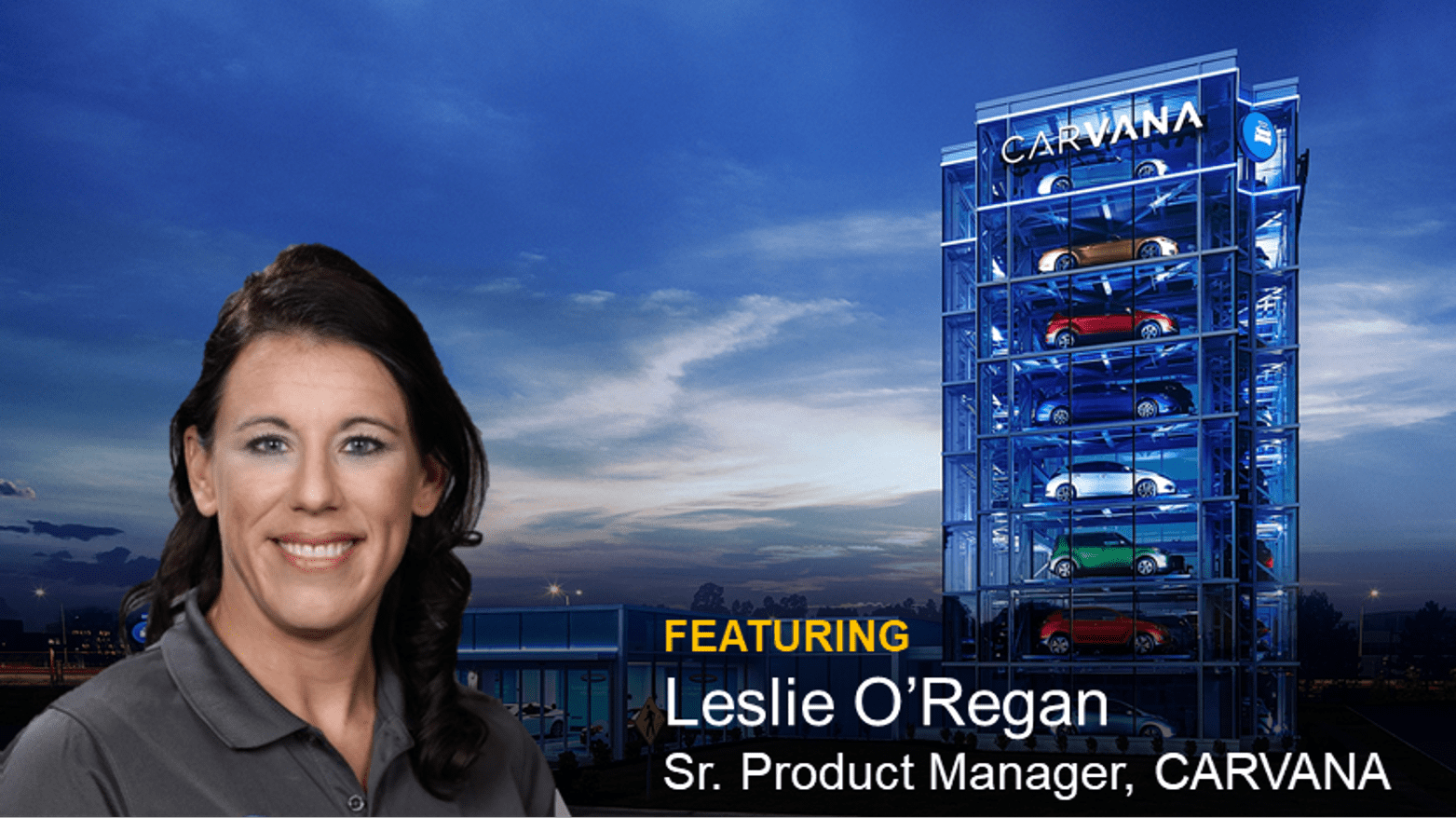 WHY CARVANA CHOSE A SUPPLY CHAIN CONTROL TOWER OVER DASHBOARDS TO ENHANCE OPERATIONS?
Success Story
We invited the Sr. Product Manager of Supply Chain at Carvana, to discuss how Neurored Control Tower helped…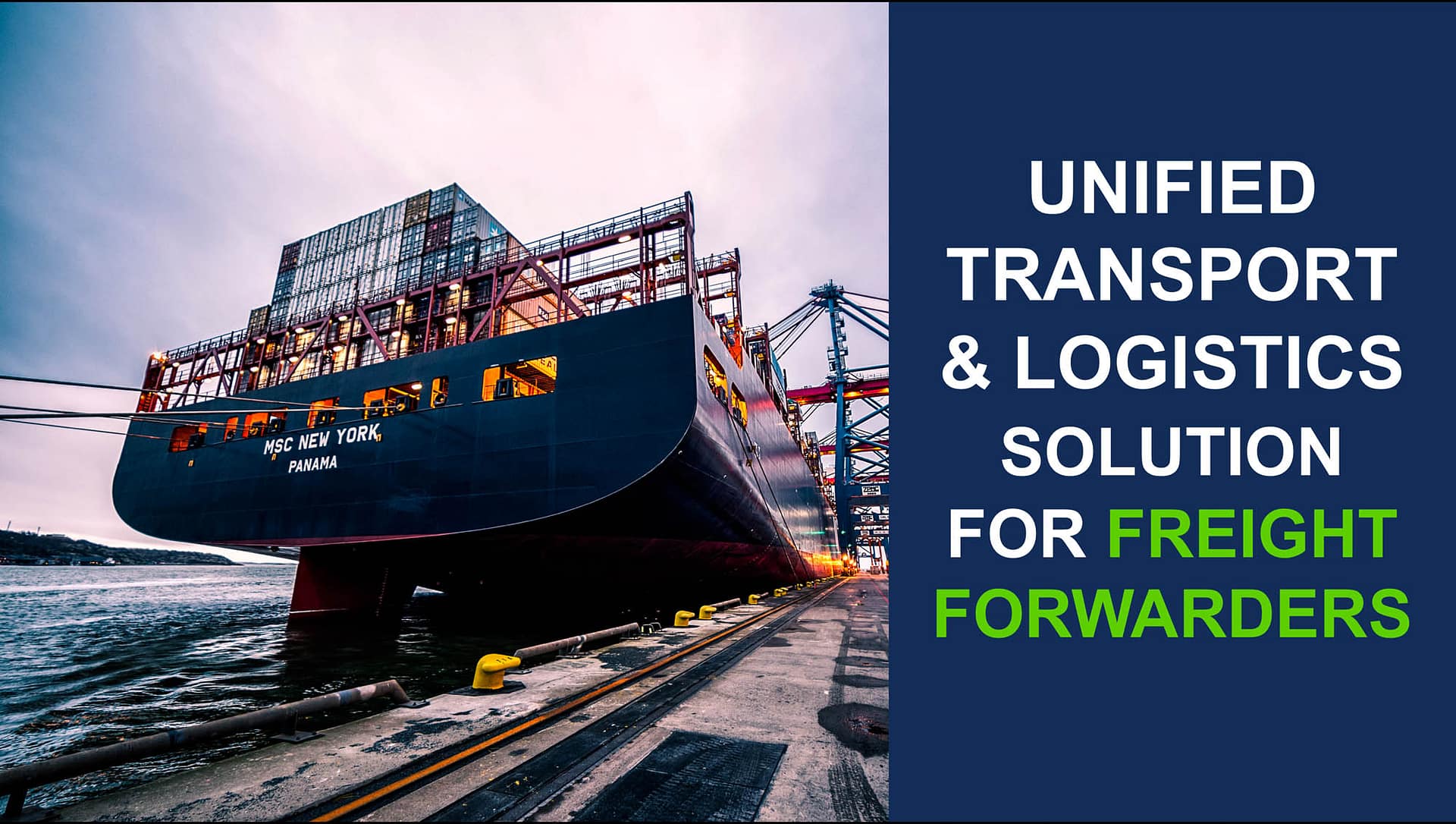 UNIFIED TRANSPORT & LOGISTICS SOLUTION FOR FREIGHT FORWARDERS
Our Products
Our Control Tower for Freight forwarders helps you manage operations with the ease of mobile, the security of…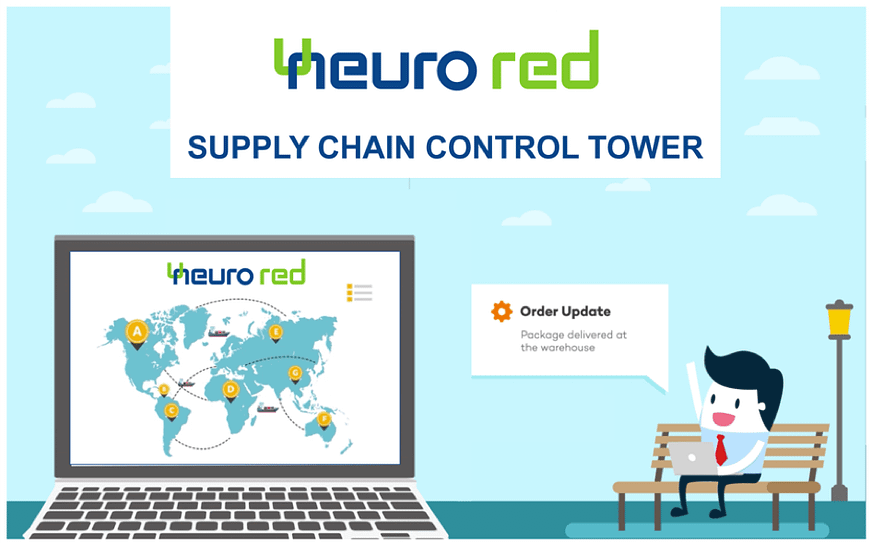 SUPPLY CHAIN CONTROL TOWER| NEURORED | SALESFORCE
Our Products
Let's face it: There's no single solution to all your supply chain problems. Your supply chain is complex, and you find that some tools are better than others…
WHY GERMANY'S MOST TRUSTED CONSULTING FIRM IS PARTNERING WITH NEURORED
Industry News, Success Stories
When companies want to modernize their supply chain, they almost always choose to work with a consulting firm. But the truth is…
Let's Get Started
Schedule a Demo Now