Werner Streamlines Bid Management with Neurored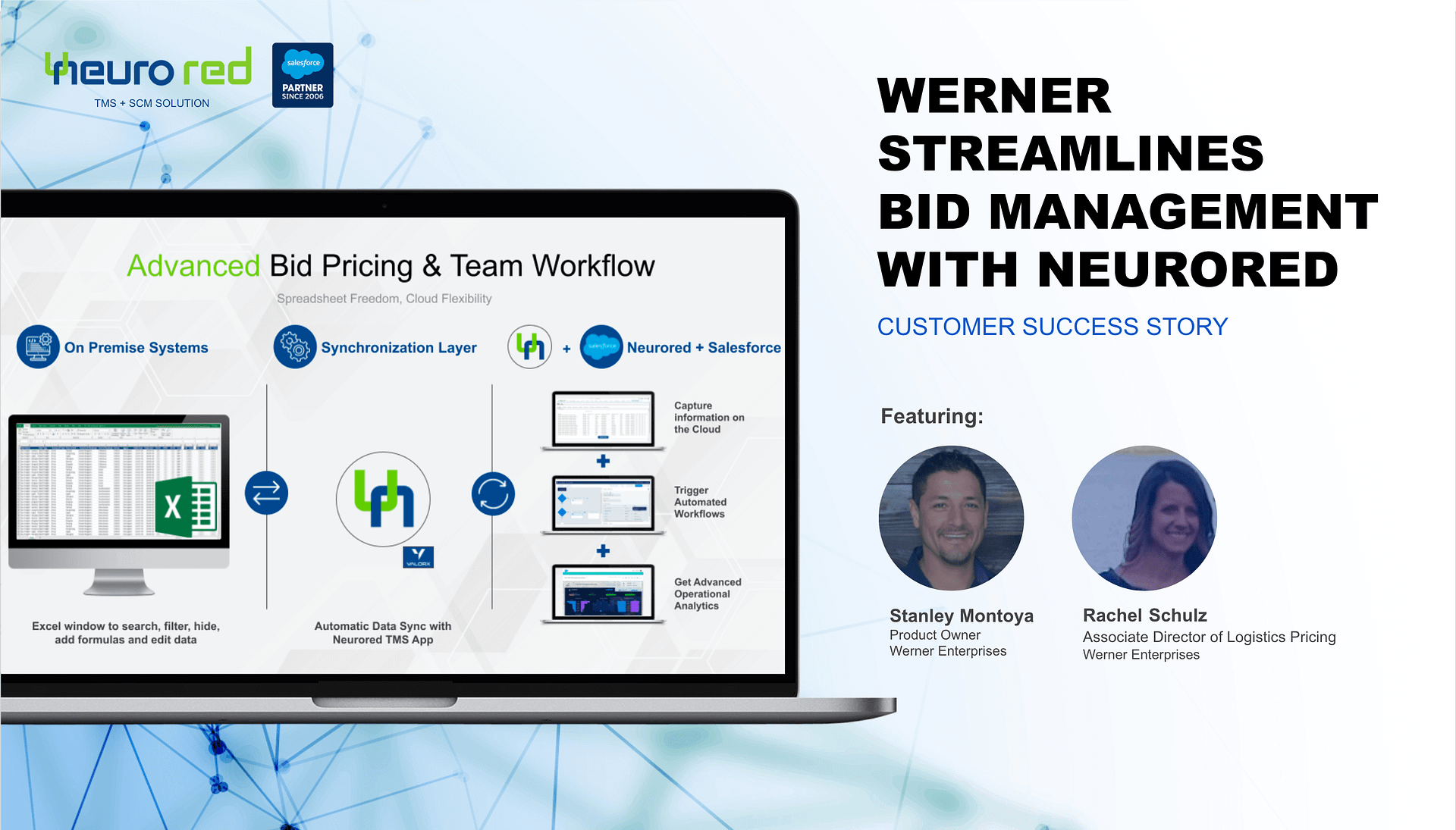 This week, we spoke with Rachel Schulz and Stanley Montoya of Werner Enterprises (the Associate Director of Logistics Pricing and Product Owner respectively) on their recent implementation of Neurored's Spreadsheet 3D for Transport & Logistics Bid Management.
Werner Enterprises is a multi-billion dollar American transportation and logistics company that is one of the five largest truckload carriers in the United States! Over 65 years ago, Werner started its journey with just one truck, and today it has more than 8,000 tractors, 24,000 trailers, and employs around 13,000 employees and independent contractors.
THE SITUATION
Werner's primary challenge was that they had a complex Bid Management process. Multiple divisions needed to collaborate on the same bid with multiple lanes using different processes.
 This meant that multiple users needed to have simultaneous access while ensuring that all the rates were also up to date.
THE TASK
Because of the large number of retail customers Werner serves and the sophisticated nature of the task, it was critical that this process needed to be error-free. However, since consolidating and using this rate data required specialized knowledge, training, and focused effort, this was easier said than done.
Werner needed to have a streamlined process that could reliably manage their volumes. The system would also need to provide the team with insights to help them make data-driven decisions.
THE ACTION
The Werner task force assigned to find the best solution for Bids Management identified Neurored as a clear leader in the space. 
Other solutions in the market could have similar workflows and functionality, but none of them had a product that allowed multiple divisions to collaborate simultaneously on the same bids while using their approved division-specific procedures.
THE RESULT
Implementing Neurored helped Werner eliminate work silos by allowing the team to access the most updated and accurate rates data in real-time. The solution also leverages the industry-leading AI tool (Einstein Analytics) to calculate the potential revenue and probability of bid success while also providing insights & recommendations in real-time.
Neurored's Spreadsheet 3D allows mass edits and seamless collaboration and communication eliminating the problem of disconnected excel files. This helps Werner's Bid Management department to tackle their work efficiently and quickly as a well-coordinated unit. The Neurored solution also helps avoid friction between teams as it ensures that the work methodologies of each team are put into practice.
Here's Team Werner's Experience in their Own Words:
"Apart from the advanced functionality that Neurored provides, we really enjoyed working with the Neurored Team. They have been very accessible every step of the way, regardless of timezone. They are also very well coordinated across departments which leads to smooth implementation."
"Neurored's Spreadsheet 3D for Transport & Logistics Bid Management has eliminated the time we used to spend on Bid consolidation for inquiries to be priced and creating Pre-Bid Summaries. We have streamlined pricing numerous lanes by multiple teams in their standard interface by having the data all in one place. We have gained insights into Bid characteristics on how our pricing affects the success of a Bid. This is leading us to make data-driven decisions on which Bids meet our standards."
Neurored's Spreadsheet 3D has all the above Advanced Rates and Bid Management features and more! Just contact us, and we'd be happy to set you up with a demo of our solution.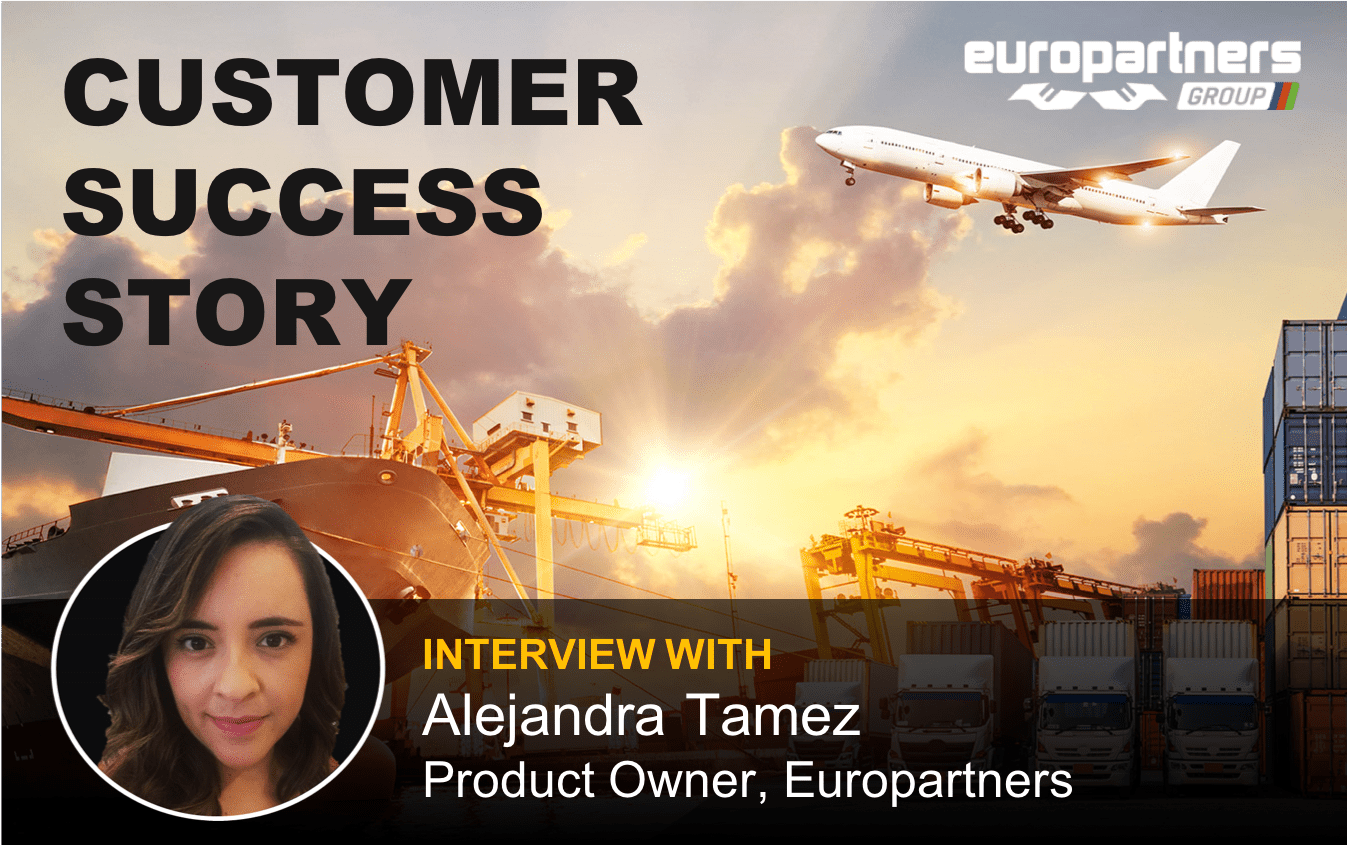 EUROPARTNERS SET TO DOUBLE GLOBAL FOOTPRINT WITH NEURORED
Success Story
Neurored's CPQ Solutions helped Europartners speed up their quotation process by 4 times…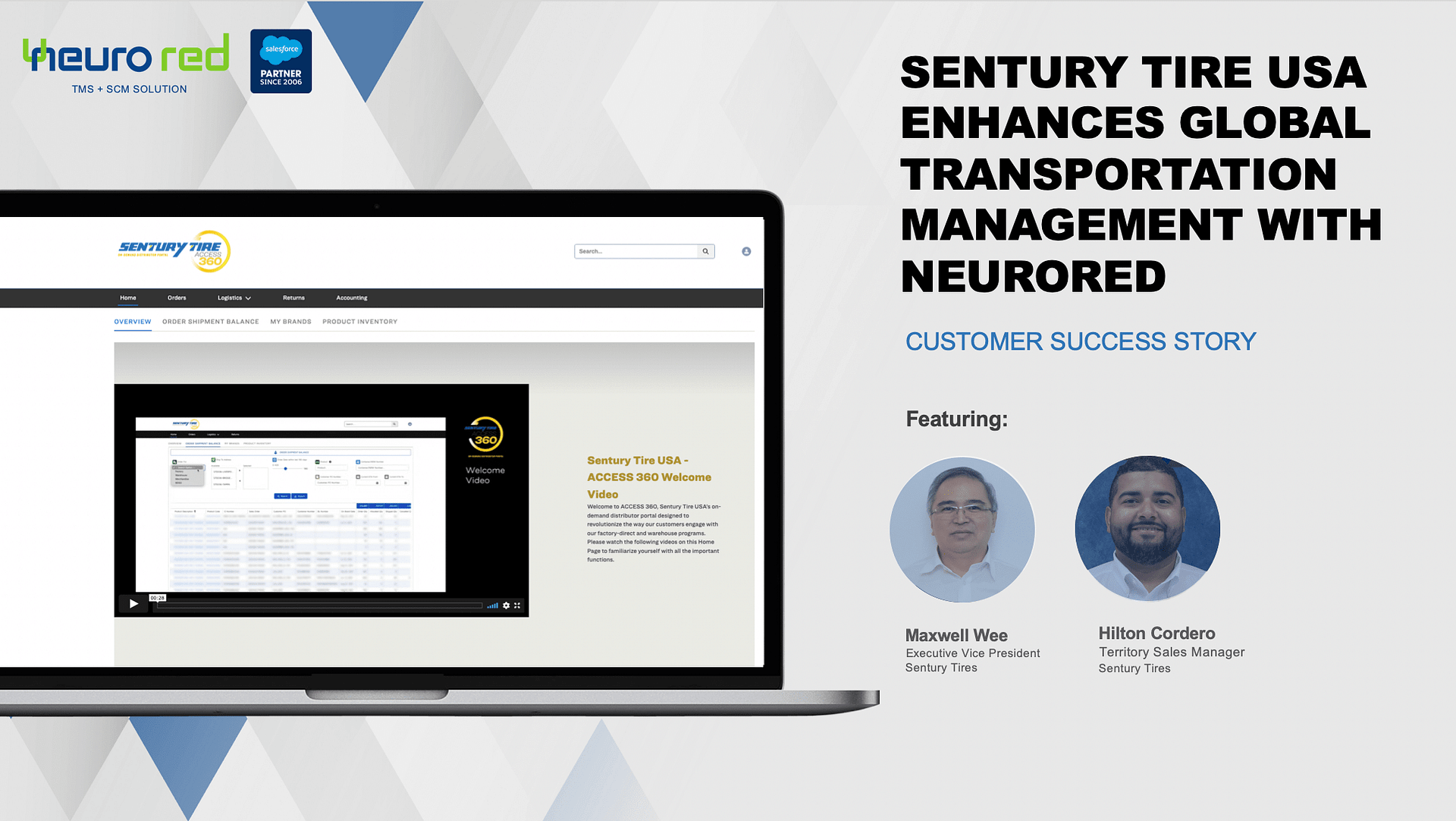 SENTURY TIRE USA ENHANCES GLOBAL TRANSPORTATION MANAGEMENT WITH NEURORED
Success Story
This week, we spoke with Maxwell Wee and Hilton Cordero of Sentury Tire USA (the Executive Vice President and Regional Sales…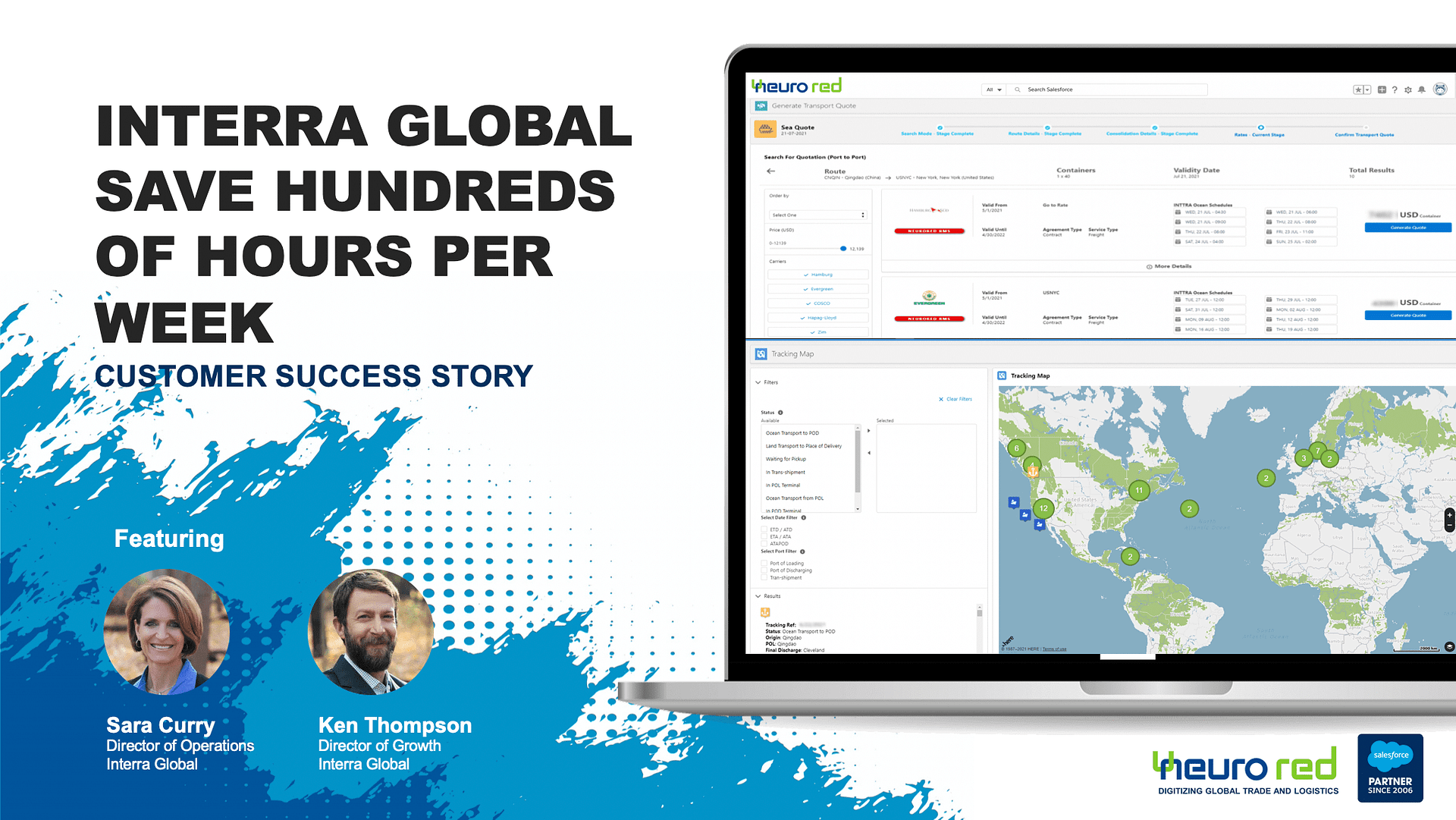 INTERRA GLOBAL SAVE HUNDREDS OF HOURS EVERY WEEK WITH NEURORED
Success Story
In this month's edition of Neurored's Customer Success Stories, we spoke with Interra Global's Sara Curry and Ken Thompson to find out how Neurored is working for them
WHY CARVANA CHOSE A SUPPLY CHAIN CONTROL TOWER OVER DASHBOARDS TO ENHANCE OPERATIONS?
Success Story
We invited the Sr. Product Manager of Supply Chain at Carvana, to discuss how Neurored Control Tower helped…
Let's Get Started
Schedule a Demo Now