TOP 5 MUST-HAVE WMS SOFTWARE FEATURES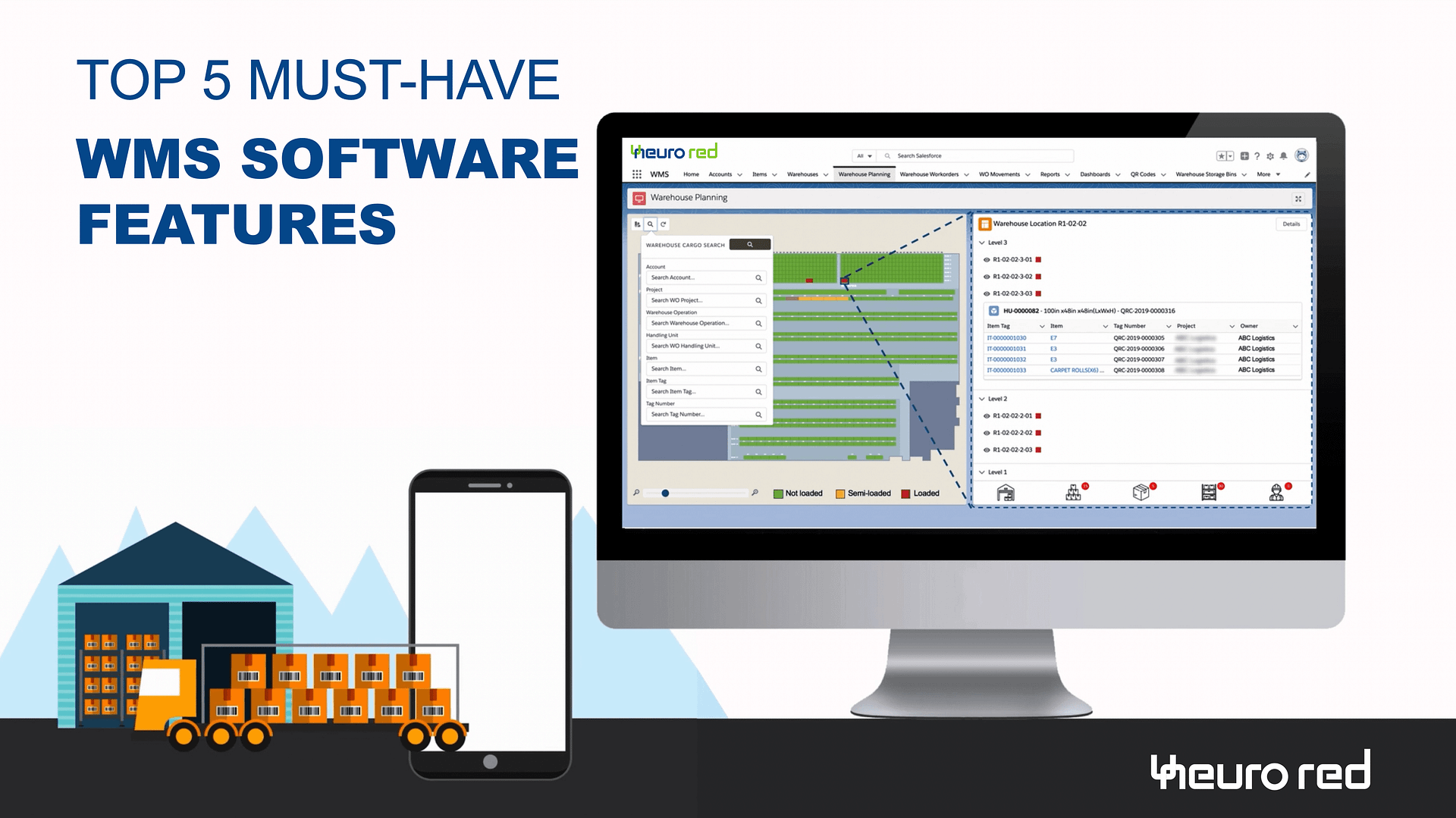 One positive to come out of the disruptions global supply chains have endured in recent times is that the supply chain crisis has drastically increased and improved awareness of the importance of robust logistics and distribution.
Now more than ever, having a good Warehouse Management System (WMS) is critical for Manufacturers, Shippers, and Third-party (3PL) logistics companies. This demand has amplified the competitive landscape within the trucking, warehousing, and logistics industries. 
So how can you get out ahead of your competitors?
There are many aspects of a WMS that one cannot overlook if you want to get the most out of your investment. This article will discuss the top features that your WMS system must-have for efficient and seamless operations.
1] Technological Robustness
The underlying technology is of prime importance because you cannot afford system breakdowns when millions of orders are at stake.
1.1] Cloud-Based Solution
Whether you have people traveling overseas, operating in different time zones, or confined to their homes because of emergencies, all relevant employees must have instant access to relevant data based on user roles and permissions. This access gives users real-time information on the go.
An ideal WMS software will allow anyone with a browser to have access and even permit you to have standardized mobile apps for employees for quick and easy processing.
1.2] Seamless Integration Across Systems
Your WMS system should be able to relay information to and from your Customer Relationship Management (CRM) and Enterprise Resource Planning (ERP) systems for improved accuracy, speed, and communication. Better yet, if you have all these features with one solution/ ecosystem, it ensures that you don't run into problems when these systems try to talk to each other. For this, there is nothing better than Salesforce AppExchange. AppExchange is the largest business apps marketplace where you are guaranteed to find the app you are looking for, and have it integrate perfectly with other apps on the same ecosystem.
We also highly recommend integrating your WMS with our TMS and SCM solutions as they are very complementary. Features like Freight Rates Management Software, Multimodal Transport Tracking, Transport Optimization, Document Management & Billing, and Supply Chain Control Tower will give you complete control over all the logistics and transport operations of your company.
1.3] Configurability and Customizability
A WMS must be able to accommodate the unique needs of your business. The software solution should be able to configure the mix of features that you are looking for and customize the processes and business objects to suit any special needs you may have when managing every aspect of storage, shipment, and distribution.
Better yet, platforms like Salesforce let you customize their solution without the need for coding. This is great for cost-effective innovation if you want to tweak your app as your business evolves.
2] Gating Related Features
2.1] Synchronized Gate In/ and Gate/Out Planner 
Since warehouses have limited space, resources, and loading stations – managing gating appointments is critical. The right WMS will let you schedule appointments by Depot, Customer, Shipment, Truck, or Driver. The WMS system must relay this information to all the relevant parties in real-time, giving everyone visibility and helping them save time.
The gating system should also be able to set timings and processing slots for various operations. For example, a full trailer delivery may need to be prioritized immediately to avoid downtime, and the trailers deposited by power-only deliveries can be processed when there is less active traffic. 
3] Putaway/ Dispatch Related Features
3.1] Multi-Level Tagging, Scanning, and Labelling
Great WMS software lets you program, print, and use inventory tracking codes (like Bar Codes, QR codes, RFID tags, etc.) across multiple batches, orders, pallets, and items. These codes should be customizable to match your global inventory coding standards.
The system should also prompt the employees to check for and apply the necessary compliance labeling in accordance with the relevant industry standards.
3.2] Streamlined Receipt and Issue of Goods
Goods putaway and dispatching processes are often puzzling tasks that require appropriate resources and planning. Great WMS systems have the scanning processes integrated into them and help authorized employees visually locate items and stocking areas by giving them relevant information on various handheld devices.
3.3] Automated Space and Resource Allocation
WMS software must help you make decisions like allocating space and human resources to incoming goods and instantly relay this information to your colleagues to increase efficiency. Advanced WMS systems will also be able to make these space and task allocations automatically using automated workflows.
3.4] Electronic Document Storage
Documents related to the shipments must also be electronically processed, parsed, and stored for accurate record-keeping, quick processing, and preventing duplicate data entry.
4] Stock Management Related Features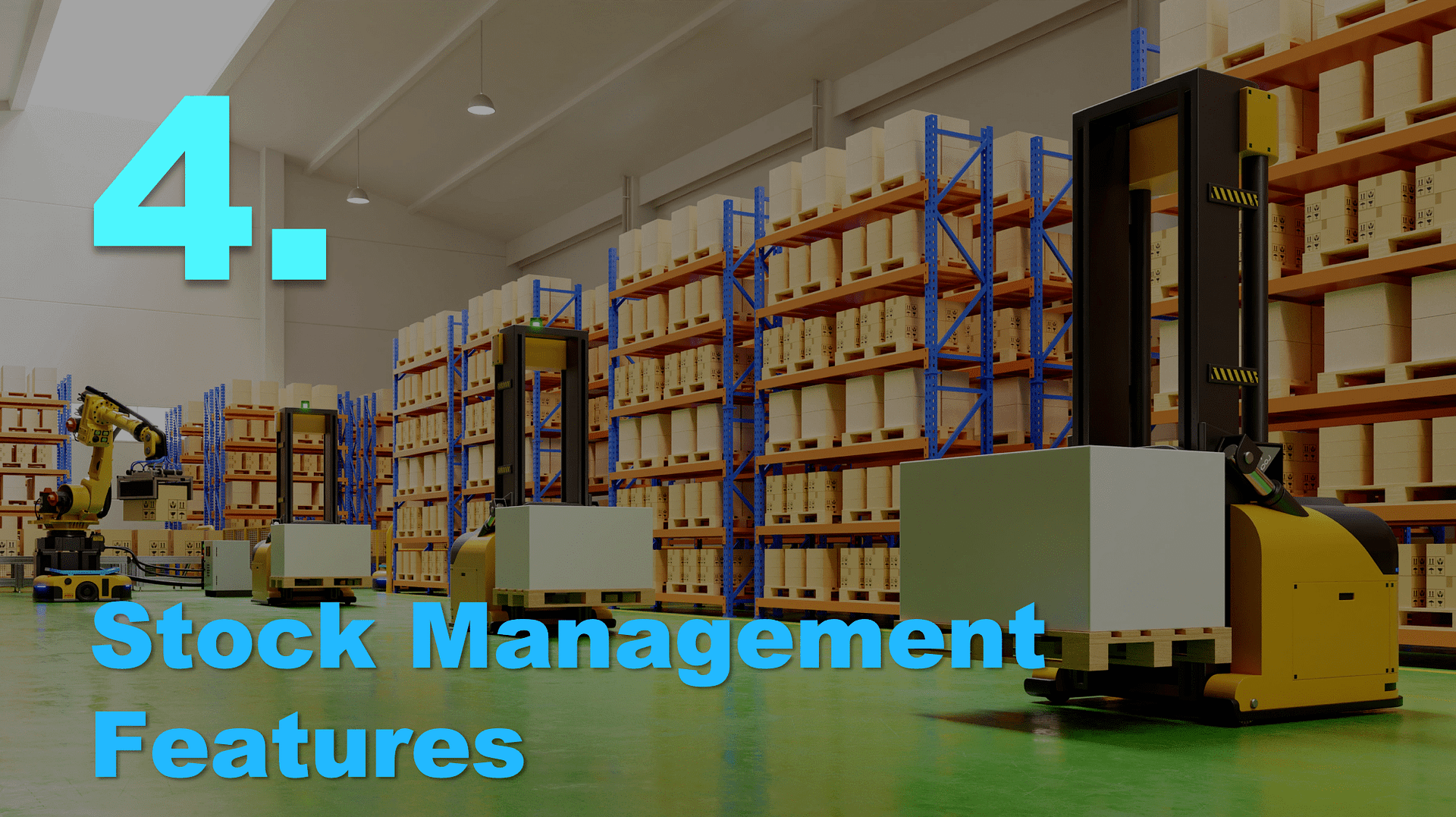 4.1] Multiple Stock Rotation Methods
A robust WMS system lets you choose from a variety of stock rotation requirements. According to the product/ customer, you may want to implement the FIFO, LIFO methods of stock management. You may also want to manage your stock by receipt date, manufacture date, expiration date, and lot number. 
Your WMS should also account for stock managed in special operations like inter-company warehouse transfers and cross-docking operations conducted across various locations.
4.2] Manage Special Services (Packaging, Backorders, etc.)
Modern Warehousing operations often diversify their portfolio by offering special services, and your WMS software should be able to account for and manage these processes. Customers are often willing to pay a premium for packaging/white-labeling services and backorder processing as it helps them run leaner and hassle-free operations. 
5.1] Inventory History and Audit 
A robust WMS software lets you track the history of inventory movements to ensure clear visibility, traceability, and chain of custody. The system must also assist manual audits so that once you are sure of inventory accuracy, you can spend less time auditing and more time improving the bottom line.
5.2] Advanced AI Analytics on Resource Optimization
It may be challenging to find out resource optimization opportunities across global operations. Many times, improvements are hit-and-miss. But great WMS solutions have the capability of leveraging AI tools (like Salesforce's cloud-based Einstein Analytics ®).
These tools give you a massive advantage over competitors as you can leverage the power of artificial intelligence on real-time data to provide you with deep insights and prescriptive suggestions on how to fix these problems. 
Looking for a WMS With All These Features?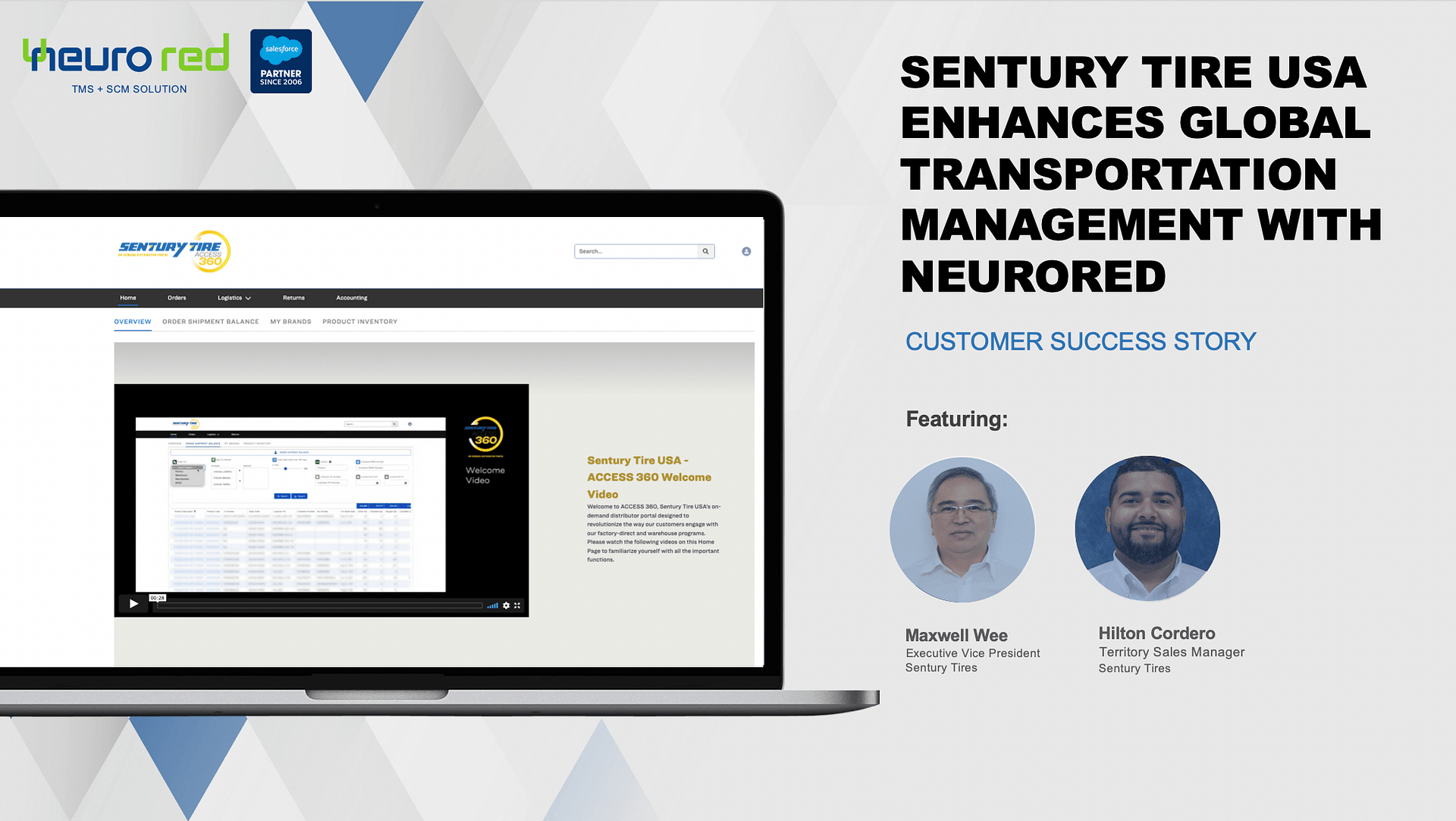 SENTURY TIRE USA ENHANCES GLOBAL TRANSPORTATION MANAGEMENT WITH NEURORED
Success Story
This week, we spoke with Maxwell Wee and Hilton Cordero of Sentury Tire USA (the Executive Vice President…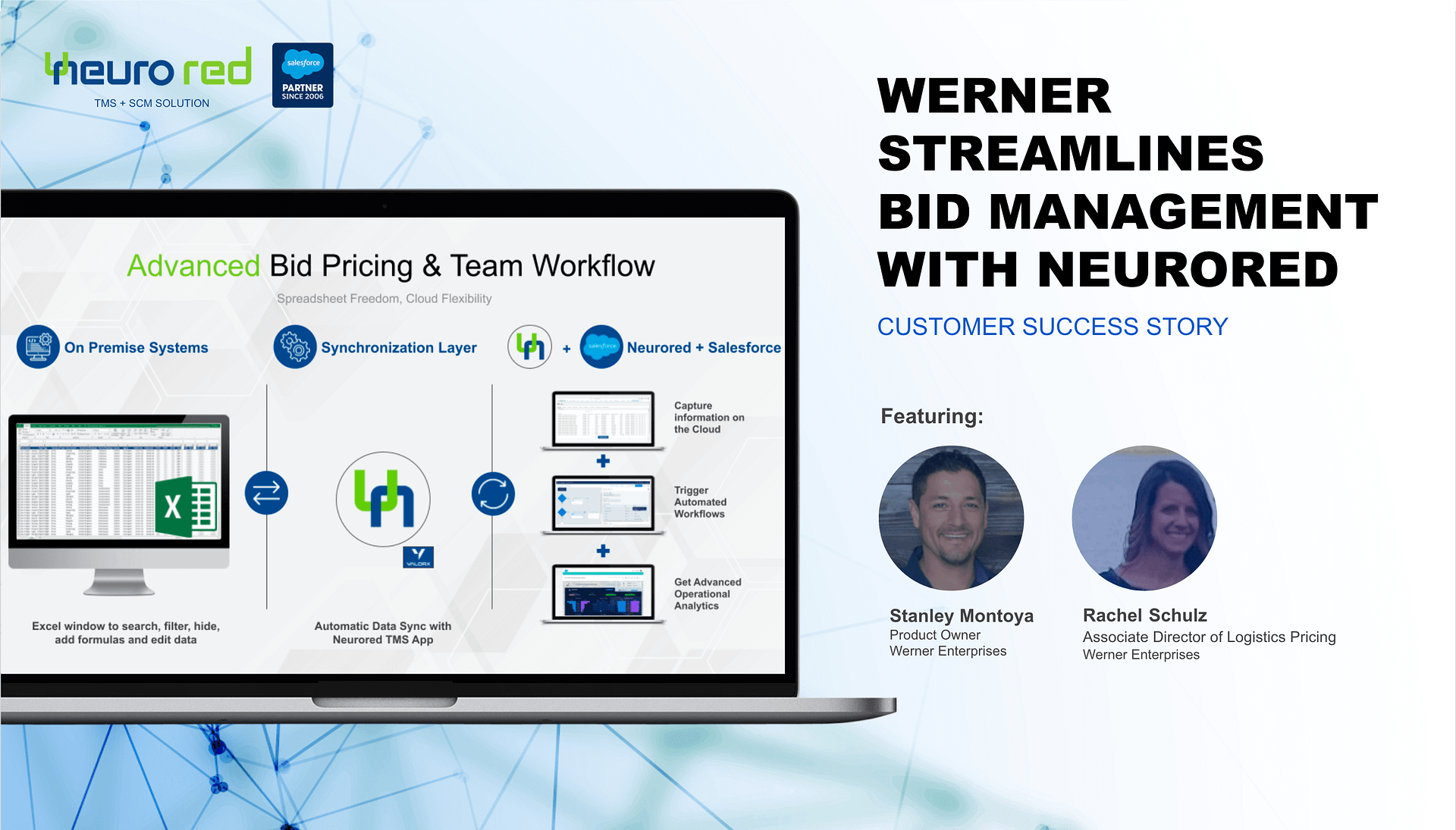 WERNER STREAMLINES BID MANAGEMENT WITH NEURORED
Success Story
Werner Streamlines Bid Management with NeuroredThis week, we spoke with Rachel Schulz and Stanley Montoya of Werner Enterprises (the Associate Director of Logistics…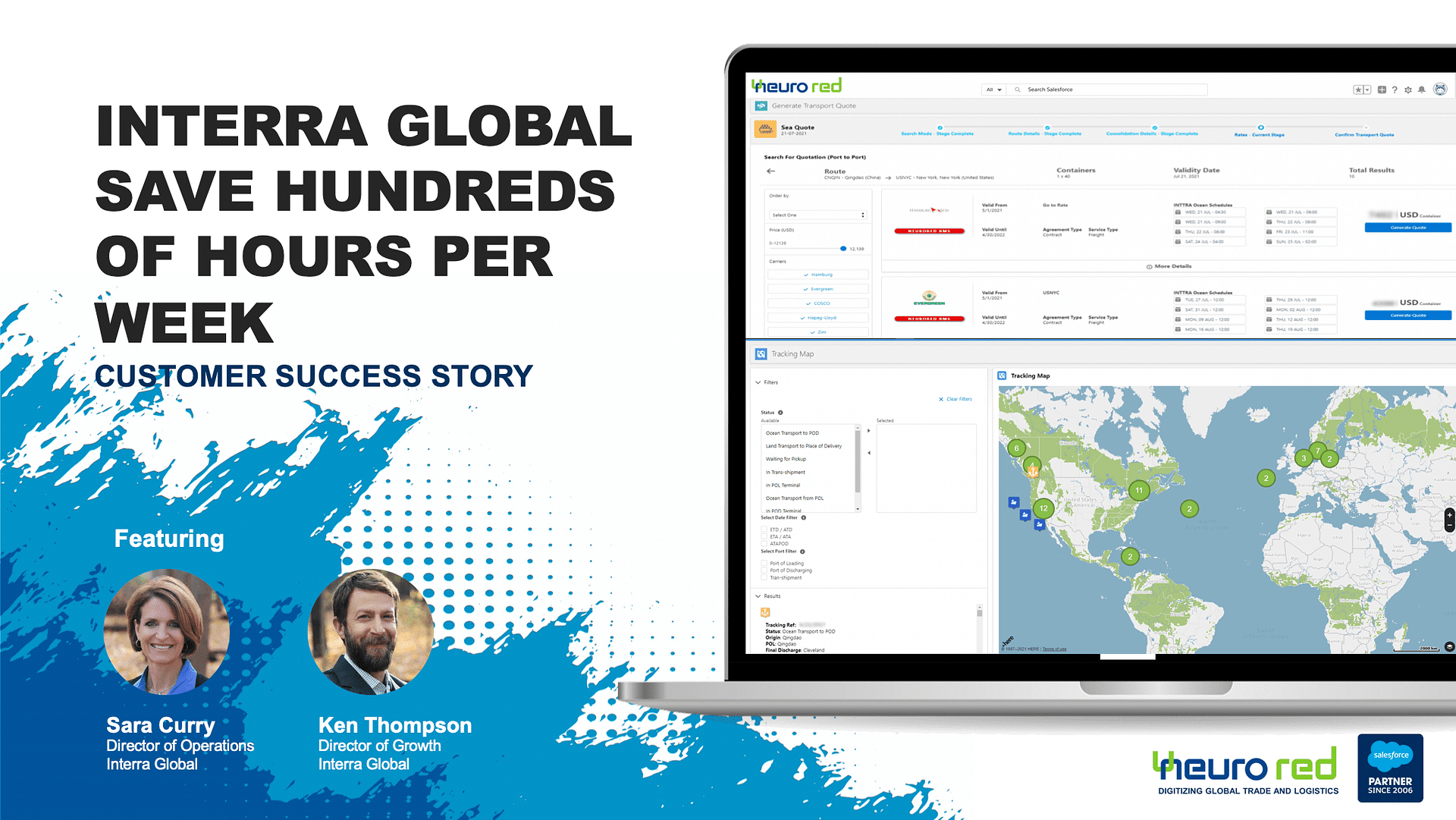 INTERRA GLOBAL SAVE HUNDREDS OF HOURS EVERY WEEK WITH NEURORED
Success Story
In this month's edition of Neurored's Customer Success Stories, we spoke with Interra Global's Sara Curry and Ken Thompson to find out how Neurored is working for them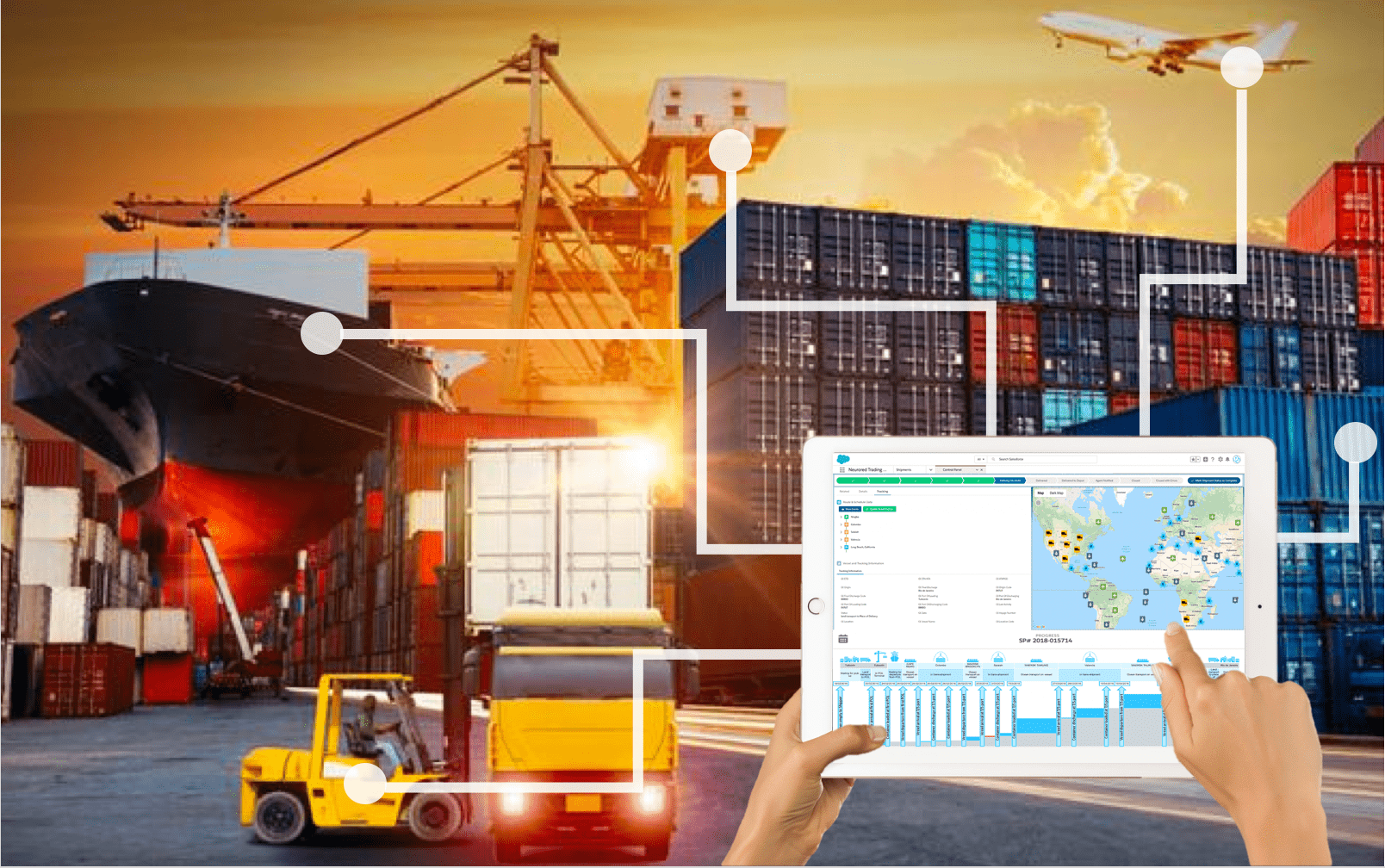 HOW FREIGHT FORWARDERS CAN BENEFIT FROM DIGITAL TRANSFORMATION
Neurored Product
Freight Forwarders need to find ways to increase sales…
Let's Get Started
Schedule a Demo Now