Top 3 Features for Supplier Relationship Management Software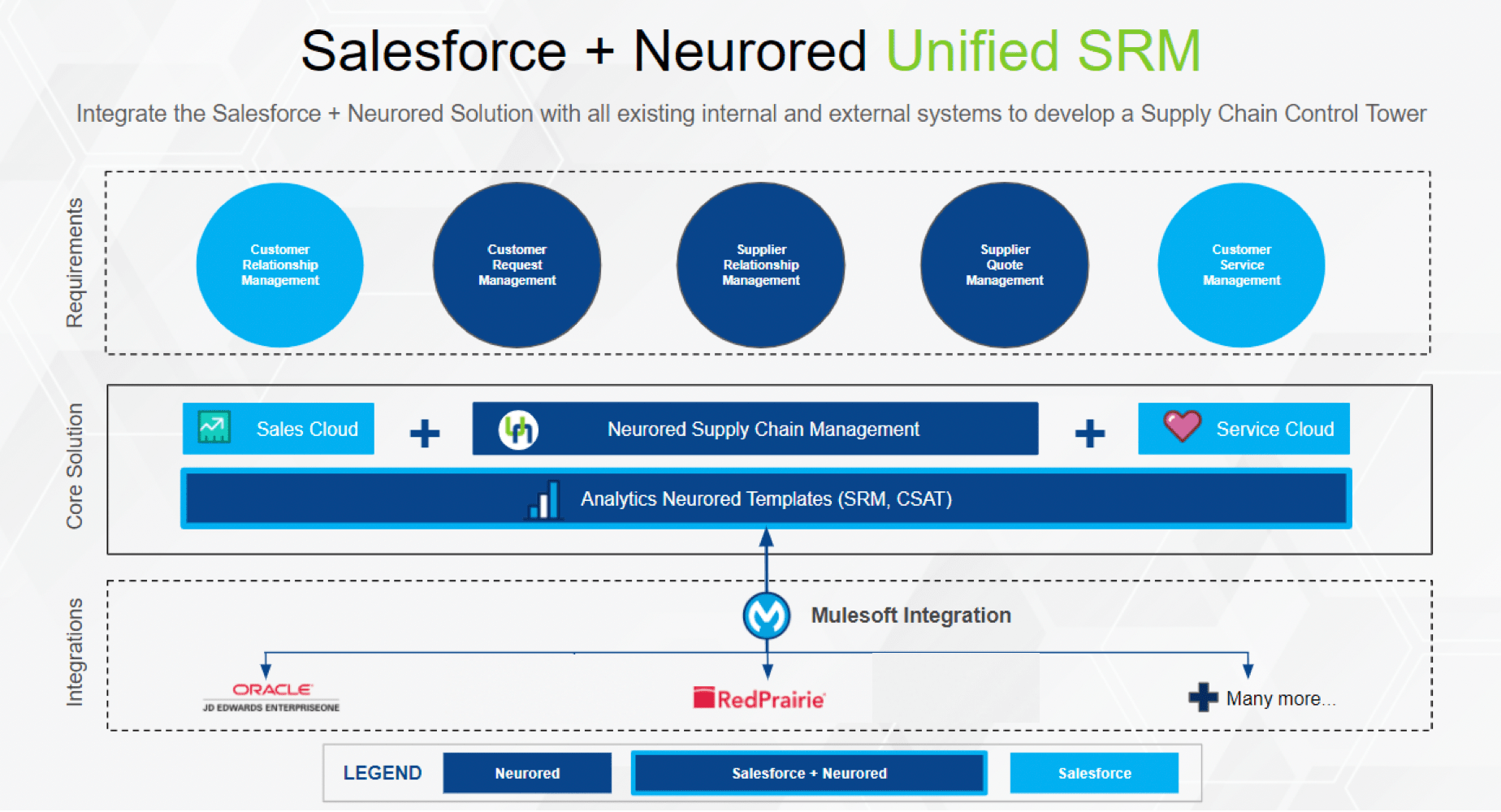 Now, more than ever before, there is a need to streamline the operational activities between customers and suppliers. The increasing complexity of supply chains and the exponential increase of suppliers necessitates a reliable and collaborative supplier relationship management process.
A good Supplier Relationship Management (SRM) software enables you to identify, select, and manage suppliers based on real-time performance analytics, delivering a vital tool for ensuring a competitive advantage.
Let's go over three such best-in-class features that can help elevate the effectiveness of your sourcing process.
1] Software-Assisted Supplier Relationship Management
When looking for a solution, make sure that the "solution" is not creating new tasks for you. Instead, it should streamline the process and equip your teams to succeed.
Reverse Auctions and e-Tendering
This is perhaps the most sought-after feature of Supplier Relationship Management – and not without good reason. Healthy competition between suppliers saves you time in back-and-forth communication, gives you the best prices, and encourages fair business practices.

You can invite multiple suppliers to bid for tenders and select the best offers based on price, quality, efficiency, and other measurable metrics to keep the process fair, transparent, and competitive. The best tools will also enable you to communicate expected prices to suppliers, enforce the deadlines, send reminders to the suppliers, and let you hold private and controlled auctions for sensitive products.
Automated Purchase Order Request Creation
When a new non-EDI purchase request comes, there is often much time spent parsing the data, transferring it to the company's internal systems, and attaching the necessary files to the particular request. And reconciliation of accounts payable with accounts receivable is prone to error, necessitating additional staff to manual track down and close these profit leaks.
Advanced Supplier Relationship Management systems can automatically perform all of these tasks. When an approved buyer sends an email with a purchase order request, the information is automatically digitized, stored, and related to the relevant records. Furthermore, the data can also trigger tasks automatically!
Artificial Intelligence Recommendations
Whether you're trying to get the best deal from your suppliers or trying to win new business from customers – missteps can often result in less-than-ideal outcomes. Moreover, we may miss out on crucial correlations that guarantee successful outcomes.
The most advanced SRM tools will have powerful AI-empowered engines (like Salesforce's cloud-based Einstein Analytics ®). These tools give users predictive insights into what is likely to happen and guide users on the next steps with prescriptive suggestions.
2] Supplier Relationship Management Analytics
Monitoring supplier performance tied directly to customer satisfaction metrics helps evaluate if your suppliers are meeting organizational demand and identifies areas of improvement along the supplier lifecycle.
Supplier performance dashboards help you evaluate supplier performance using qualitative and quantitative supplier metrics. Your supplier dashboards must be able to help you identify trends and changes in supplier performance and give you insights into performance by active contracts, category, region, and other relevant variables. The most advanced analytics lets you drill down into the data by pointing and clicking the chart to uncover insights in real-time.
Supplier Performance Monitoring systems help you collect valuable information about the suppliers, providing increased supplier performance transparency. Not only does supplier performance management facilitate supplier compliance, but it also gives us in-depth insights into their performance. It also helps suppliers identify areas of improvement and design strategies to improve their performance further.
The best practice is to link customer satisfaction metrics directly to the relevant suppliers. Doing this helps organizations efficiently manage execution, expectations, and relationships. 
3] Unified Digital Collaboration

The sample below shows how you can set up a tailor-made community portal for yourself and any of your large accounts (both suppliers and customers).
The year 2020 has completely exposed the vulnerability of paper-trails and on-premise systems. This has made digital collaboration and transformation imperative. A trusted cloud-based solution will get you access to the following features:
Dedicated Supplier Portal

Too often, Supplier Portals are used solely as a tool to get lower prices, but the potential benefits of efficient SRM have a much greater impact. Supplier portals are a great tool to enable communication and feedback to develop a transparent relationship with the supplier.

Building a collaborative relationship with your suppliers can be very beneficial for your organization. By involving them in decisions, you can fulfill the relevant requirements, build long-lasting, trust-based relations that can be capitalized in the future. Collaborating with suppliers also makes them more willing to understand your business needs and consider strategies that are beneficial for your organization.
Connected Customer Portal
When it comes to judging the quality of service, the customer always knows best. Having a connected customer portal enables your business to directly leverage customer feedback and link it to supplier metrics. 
Having a connected customer portal also saves organizations time as customers can self service their needs through the portal. Customers can get offers from different suppliers that are pre-selected by the organization. 
This collaboration gives customers greater control in the selection process and makes the process faster, transparent, and fair for all parties.
The full potential of any SRM is only unlocked when harmonized with the other enterprise systems in your organization. Having sound systems integration ensures that enterprises have a single source of truth for all supplier data. For this, it is best to be part of an ecosystem like Salesforce's AppExchange – the world's leading business applications marketplace. 
Being part of a trusted ecosystem will save you much hassle in integrations. You will easily be able to find apps for any of your needs spanning Accounting, Billing, Transportation (TMS), Warehousing (WMS), Customer Relationship Management (CRM), Enterprise Resource Planning (ERP), and much more. Leveraging the platform will also result in a speedy implementation as all the apps will also be based on the same platform and use the same set of protocols for integration.
Looking for a Supplier Relationship Management Solution?
Neurored's SRM solution has all of these advanced features and more! Just drop us a line below, and we can discover your requirements and demo our solution.
HOW NEURORED'S BUNKER PROCUREMENT OPTIMISATION TOOL CAN HELP YOU SAVE THOUSANDS ON BUNKERING COSTS
Industry News, Success Story
How Neurored's Bunker Procurement Optimisation Tool can help you save Thousands in Bunkering…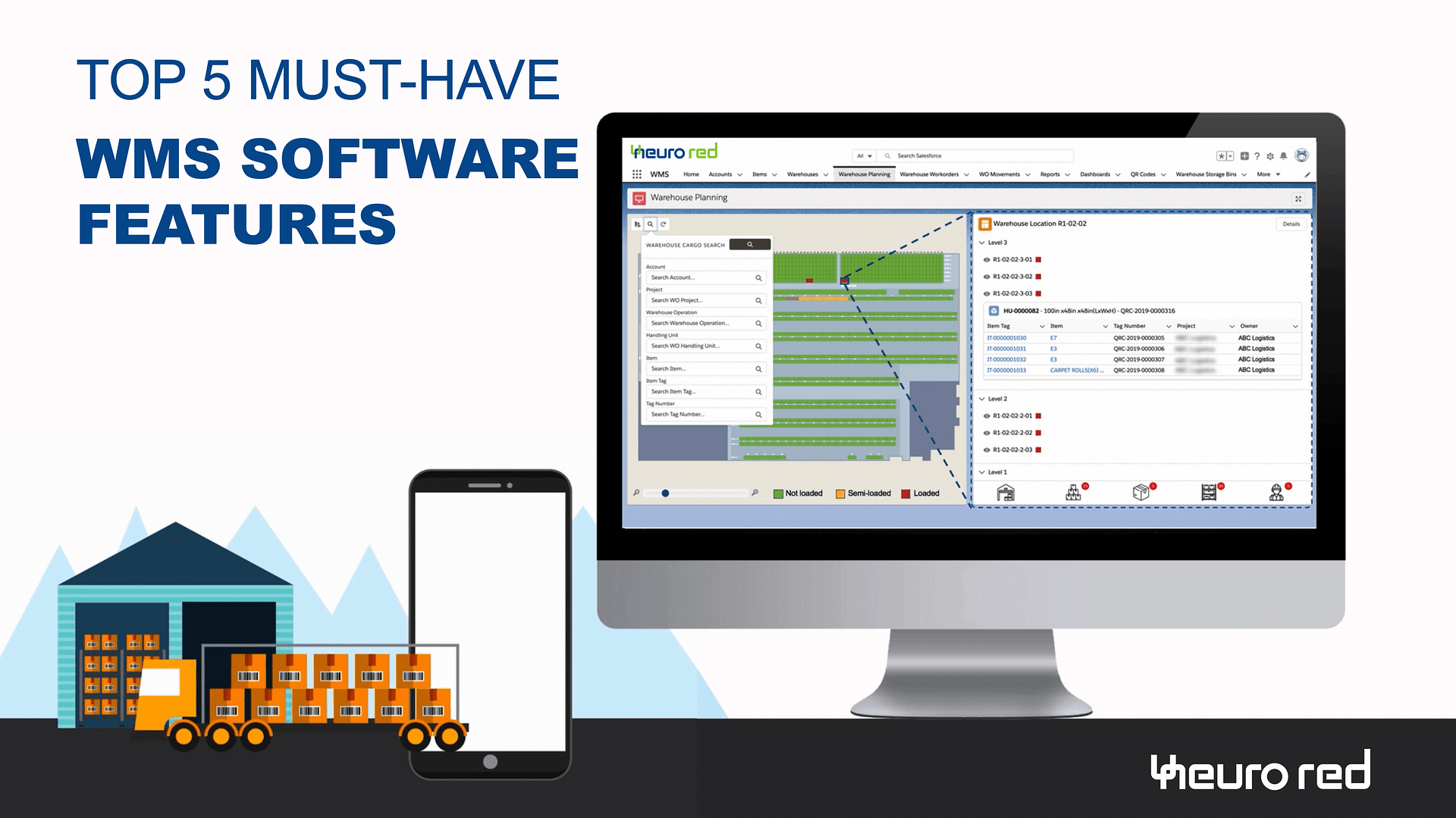 TOP 5 MUST-HAVE WMS SOFTWARE FEATURES
Our Products
One positive to come out of the disruptions global supply chains have endured in recent times is that the supply chain crisis has drastically increased and improved awareness…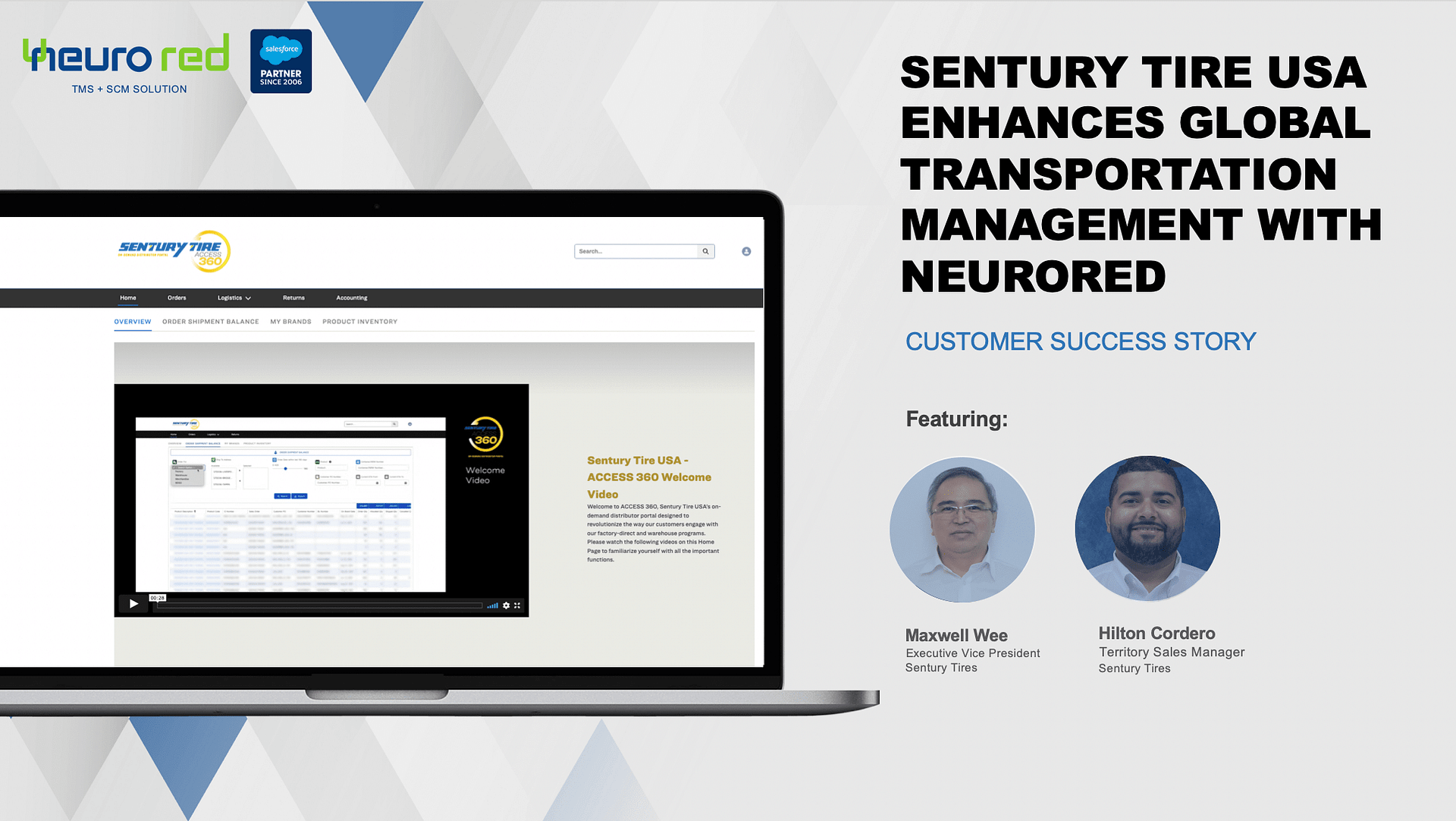 SENTURY TIRE USA ENHANCES GLOBAL TRANSPORTATION MANAGEMENT WITH NEURORED
Success Story
This week, we spoke with Maxwell Wee and Hilton Cordero of Sentury Tire USA (the Executive Vice President…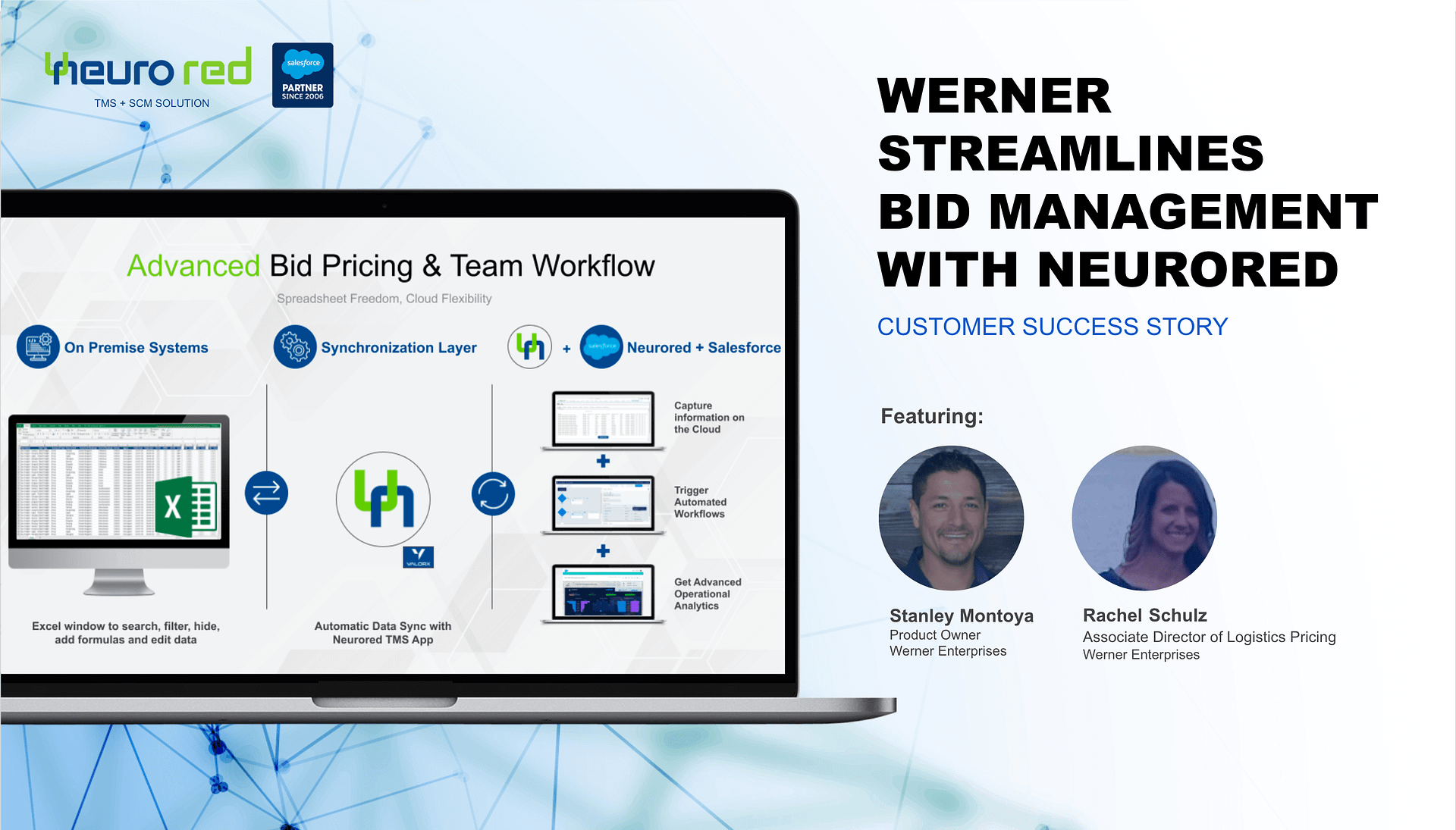 WERNER STREAMLINES BID MANAGEMENT WITH NEURORED
Success Story
Werner Streamlines Bid Management with NeuroredThis week, we spoke with Rachel Schulz and Stanley Montoya of Werner Enterprises (the Associate Director of Logistics…
Let's Get Started
Schedule a Demo Now