TEAM NEURORED IS #NEUROREADY FOR 2019
It's that time of the year when people around the world come together to celebrate their achievements, and Neurored certainly has a lot to celebrate this year. A slew of customers, awards and publications have all recognized the value that Neurored offers and the company is on track to double its revenues once again!
Before we talk about the awards, it is paramount to recognize that none of this would be possible without the efforts and dedication of the Neurored Team (see picture). By mere numbers, the Neurored team doesn't even occupy an entire restaurant, but by their ability, this agile team is making the world's supply chains more efficient, reliable and stress-free. This year, the Freight Waves institute conferred Neurored with the Freight.Tech 100 Award where the company shared the stage with big players like Amazon, Daimler, and Tesla for being among the most innovative and disruptive freight technology companies in the world. Neurored was also mentioned among the 10 Best Supply Chain Technology Solution Providers and the Top 10 Logistics Tech Solution Providers by reputed publications like Mirror Review and Insight Success.
As Neurored gains traction in the EMEA  and the Americas, the team is determined to maintain its 5-star rating on the Salesforce AppExchange Platform. This luncheon isn't as much a celebration of a great 2018, as it is a declaration of a better 2019.
What are your supply chain goals for 2019? Team Neurored is #NeuroReady for the challenge.
EUROPARTNERS SET TO DOUBLE GLOBAL FOOTPRINT WITH NEURORED
Success Story
Alejandra Tamez, the Product Owner of Europartners, discusses how Neurored's CPQ Solutions helped them speed up their quotation process by 4 times…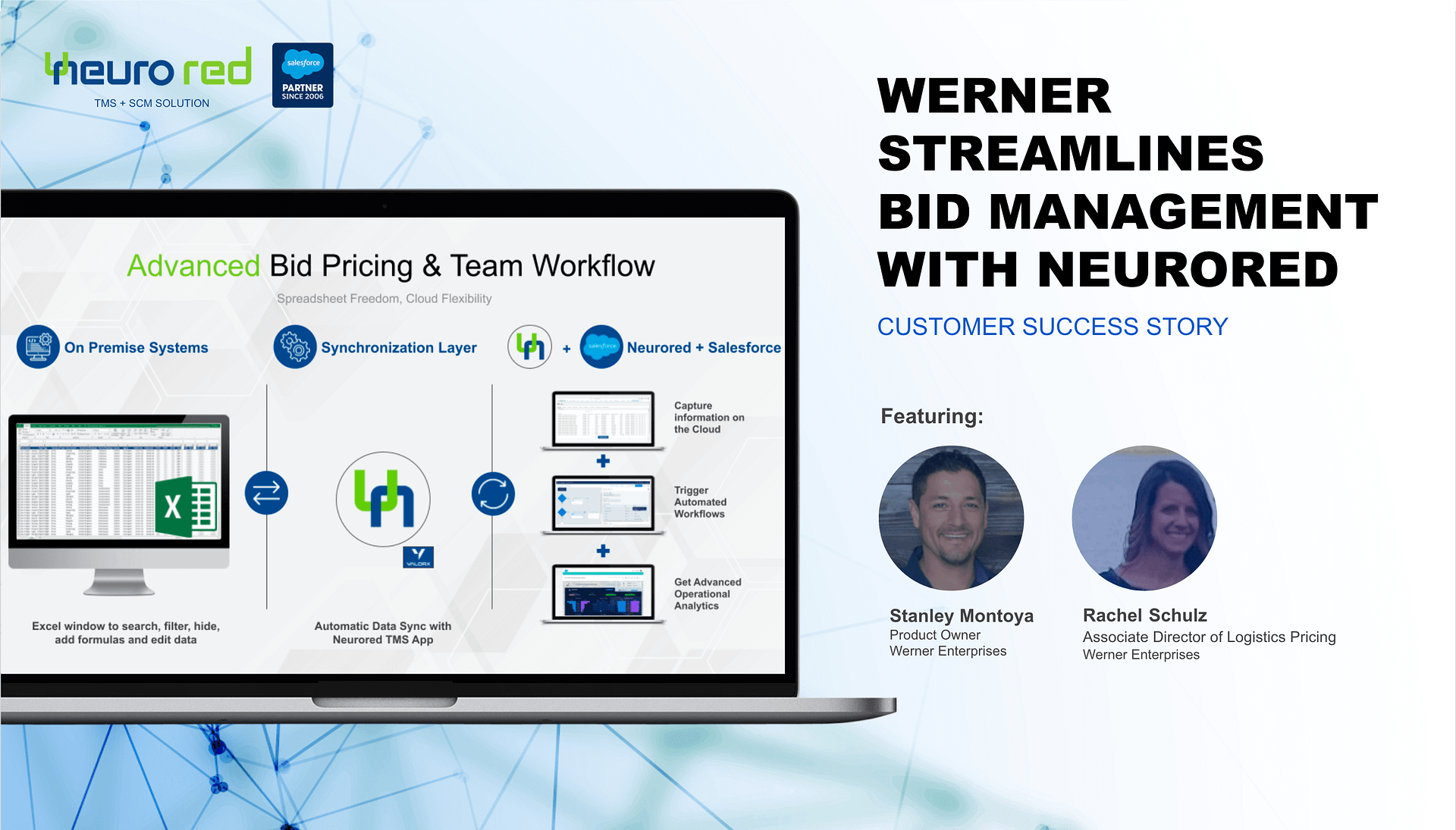 WERNER STREAMLINES BID MANAGEMENT WITH NEURORED
Success Story
Werner Streamlines Bid Management with NeuroredThis week, we spoke with Rachel Schulz and Stanley Montoya of Werner Enterprises (the Associate Director of Logistics…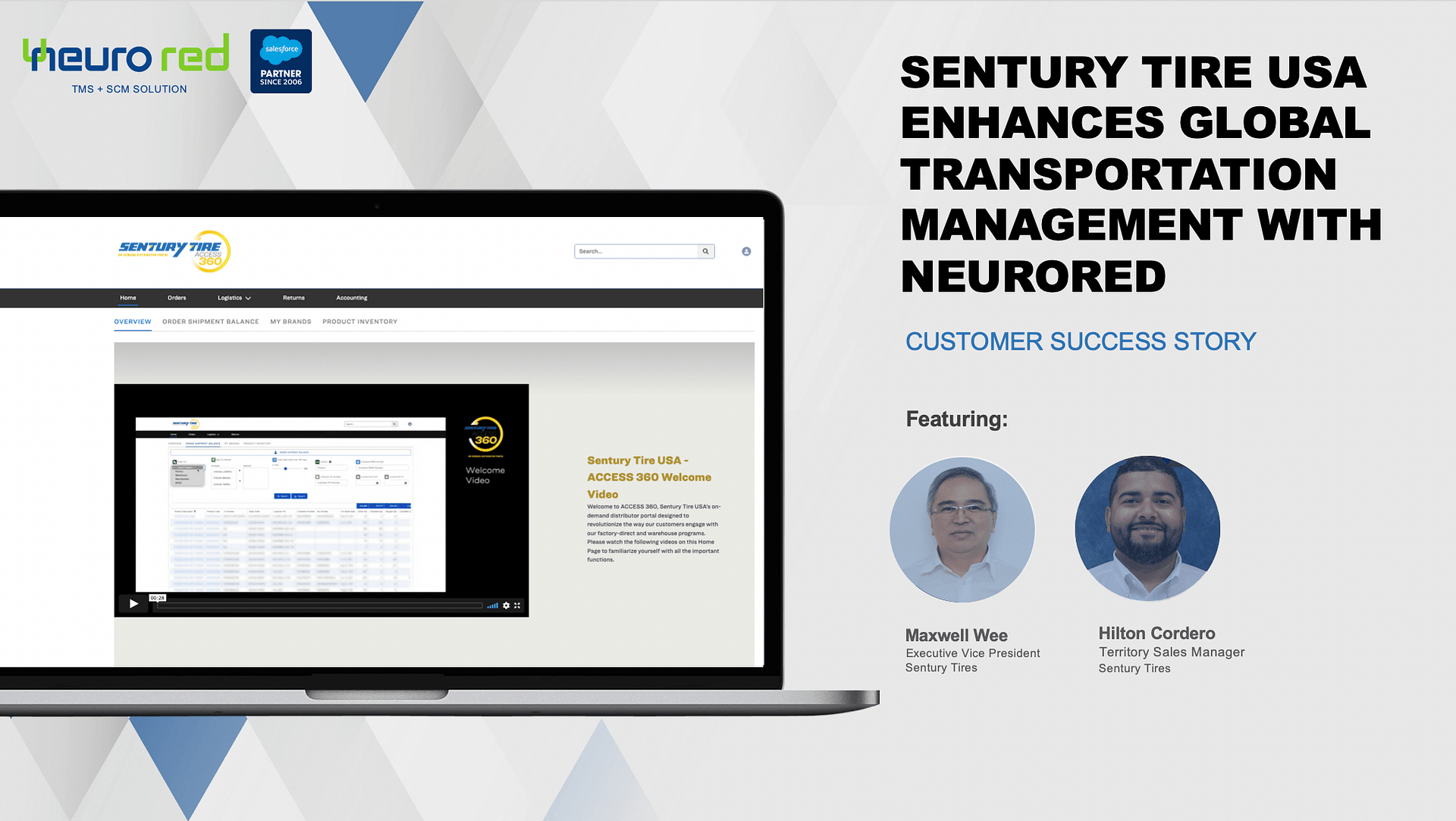 SENTURY TIRE USA ENHANCES GLOBAL TRANSPORTATION MANAGEMENT WITH NEURORED
Success Story
This week, we spoke with Maxwell Wee and Hilton Cordero of Sentury Tire USA (the Executive Vice President…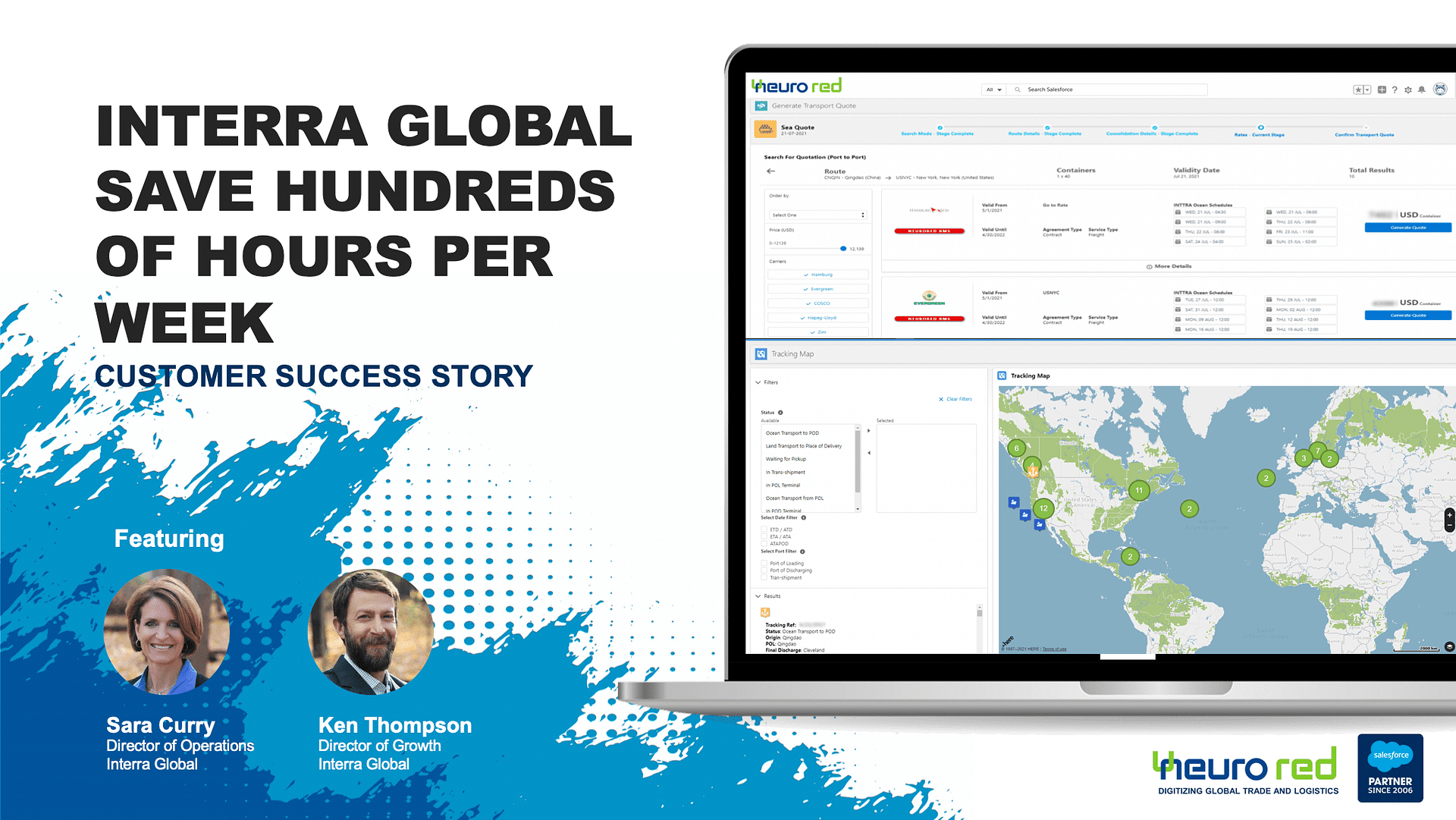 INTERRA GLOBAL SAVE HUNDREDS OF HOURS EVERY WEEK WITH NEURORED
Success Story
In this month's edition of Neurored's Customer Success Stories, we spoke with Interra Global's Sara Curry and Ken Thompson to find out how Neurored is working for them
Let's Get Started
Schedule a Demo Now