TRANSPORT & LOGISTICS OPTIMISATION
Improve efficiency by 15% using Advanced Routing, 3D cargo-loading, and Resource & Capacity Optimization tools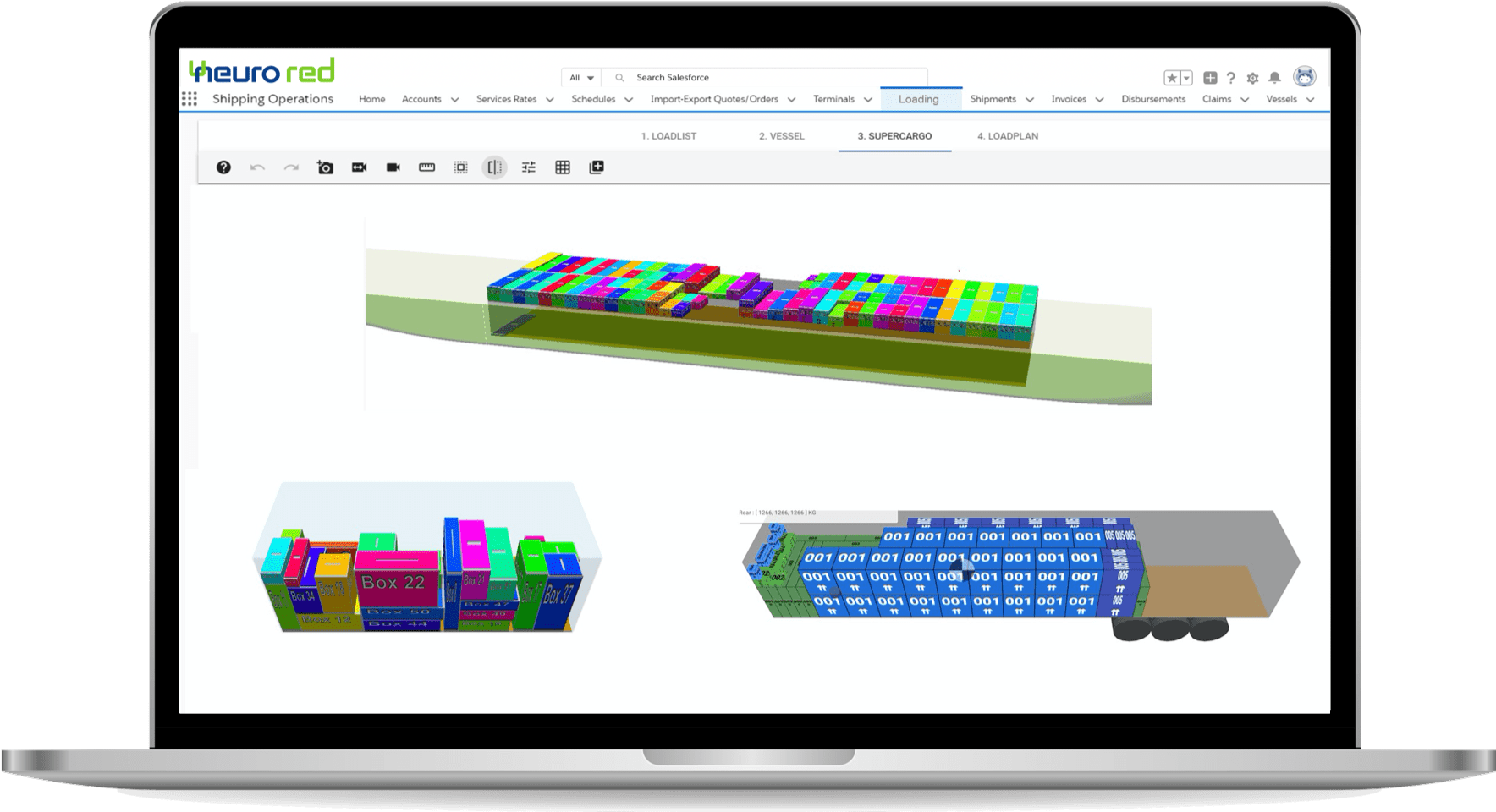 Vessel, Truck, and Container Loading Optimization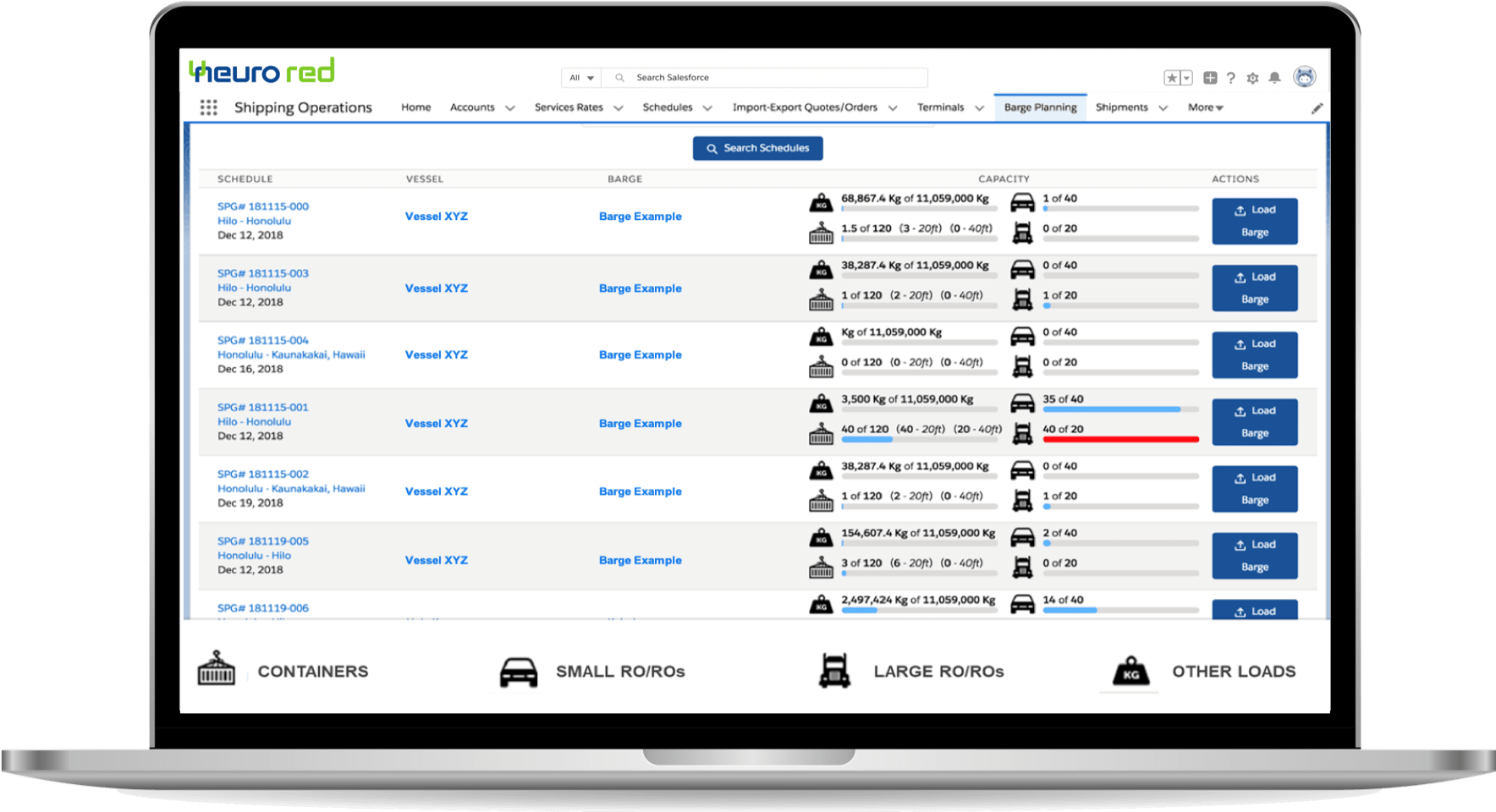 Capacity and Schedule Planning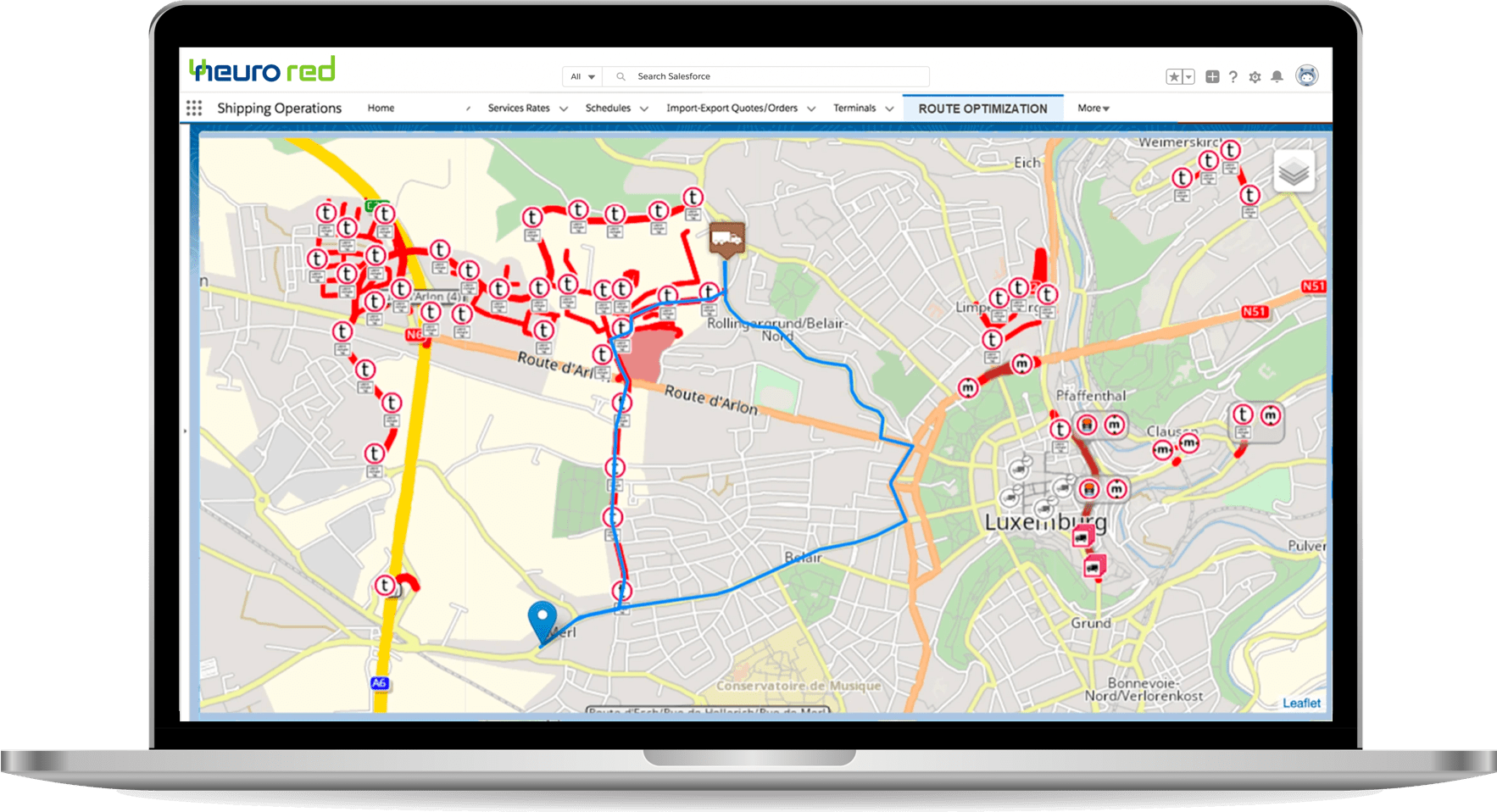 Advanced Route Optimisation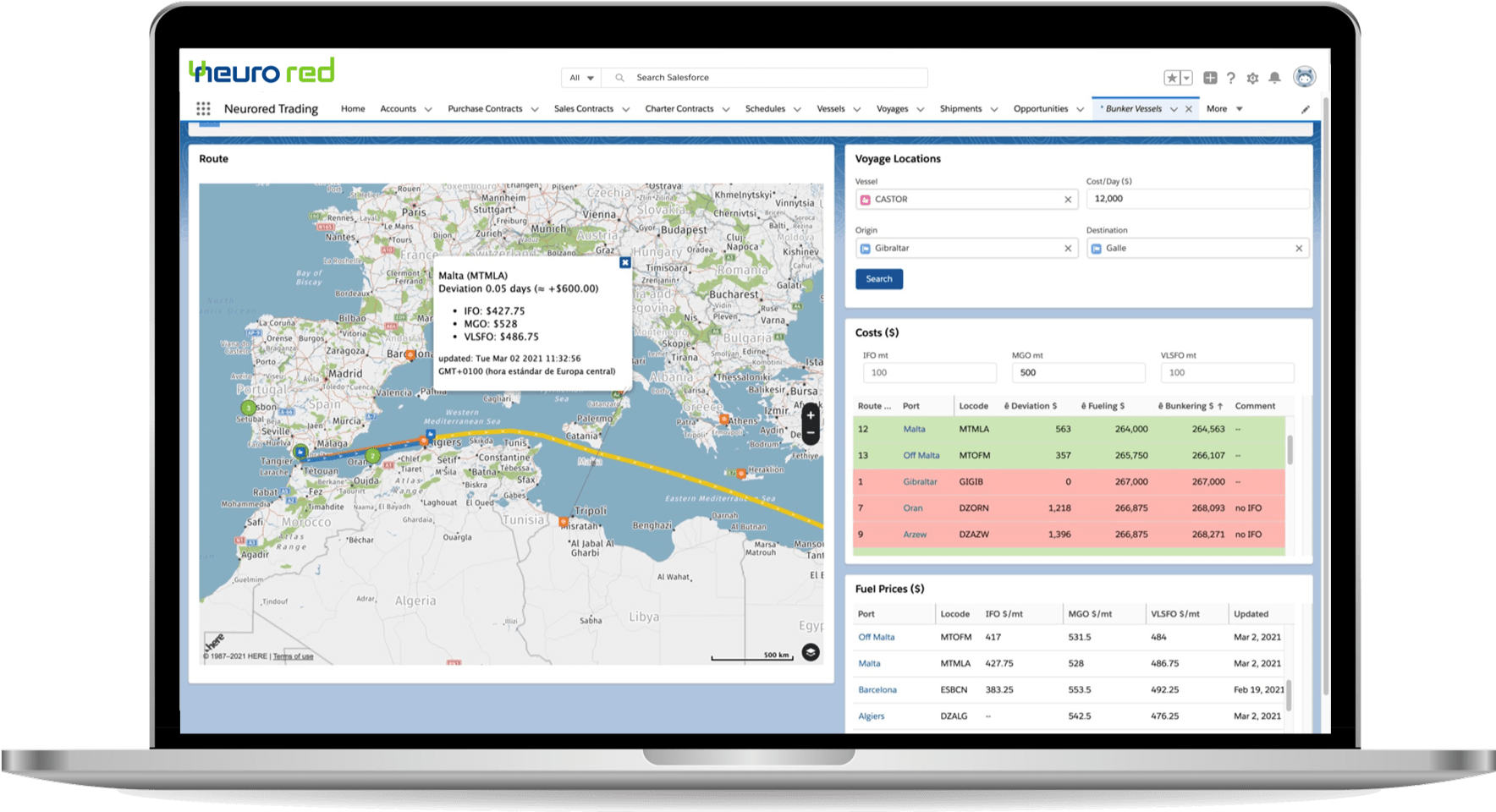 Bunkering Cost Optimisation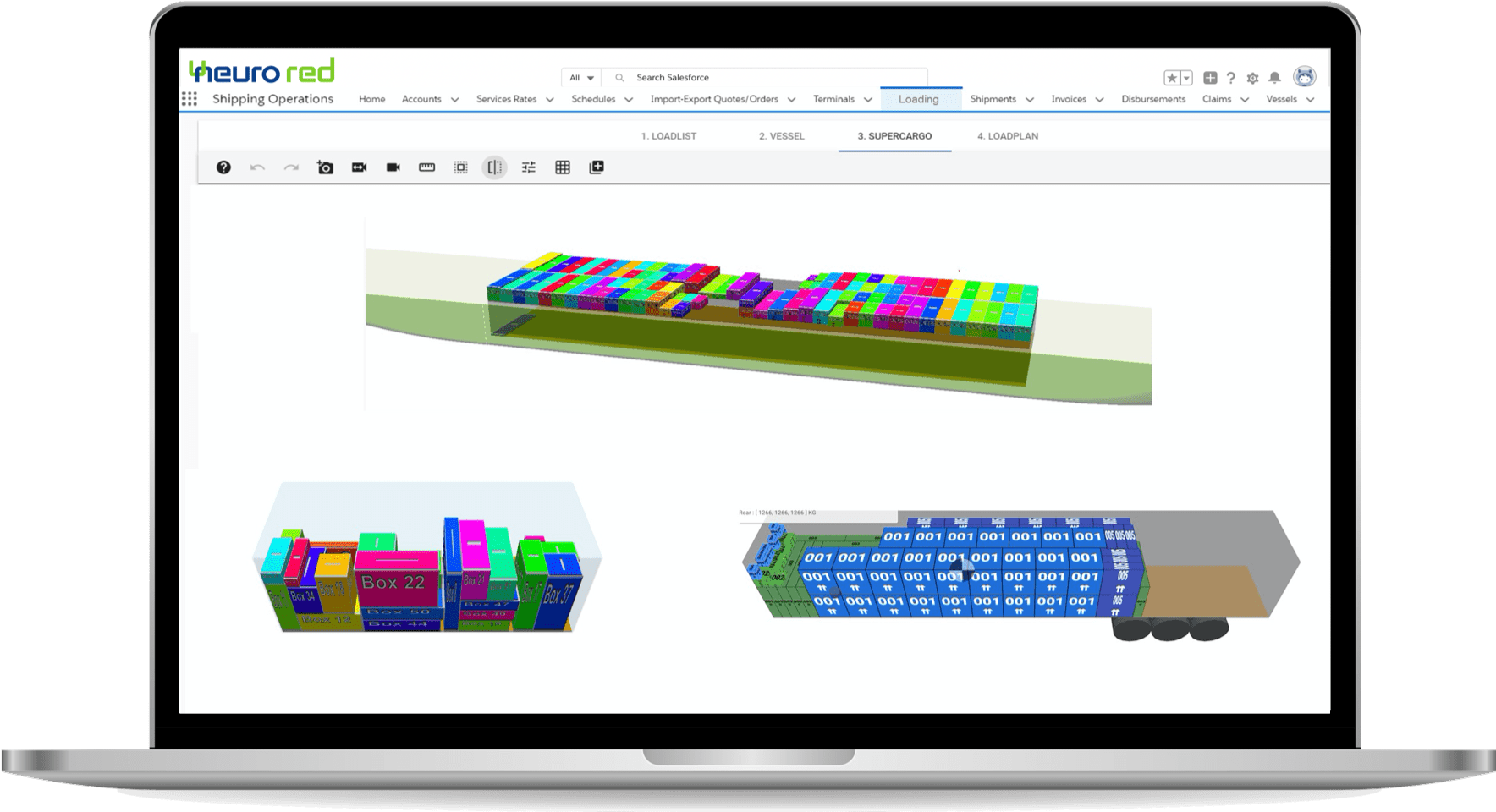 Vessel, Truck, and Container Loading Optimization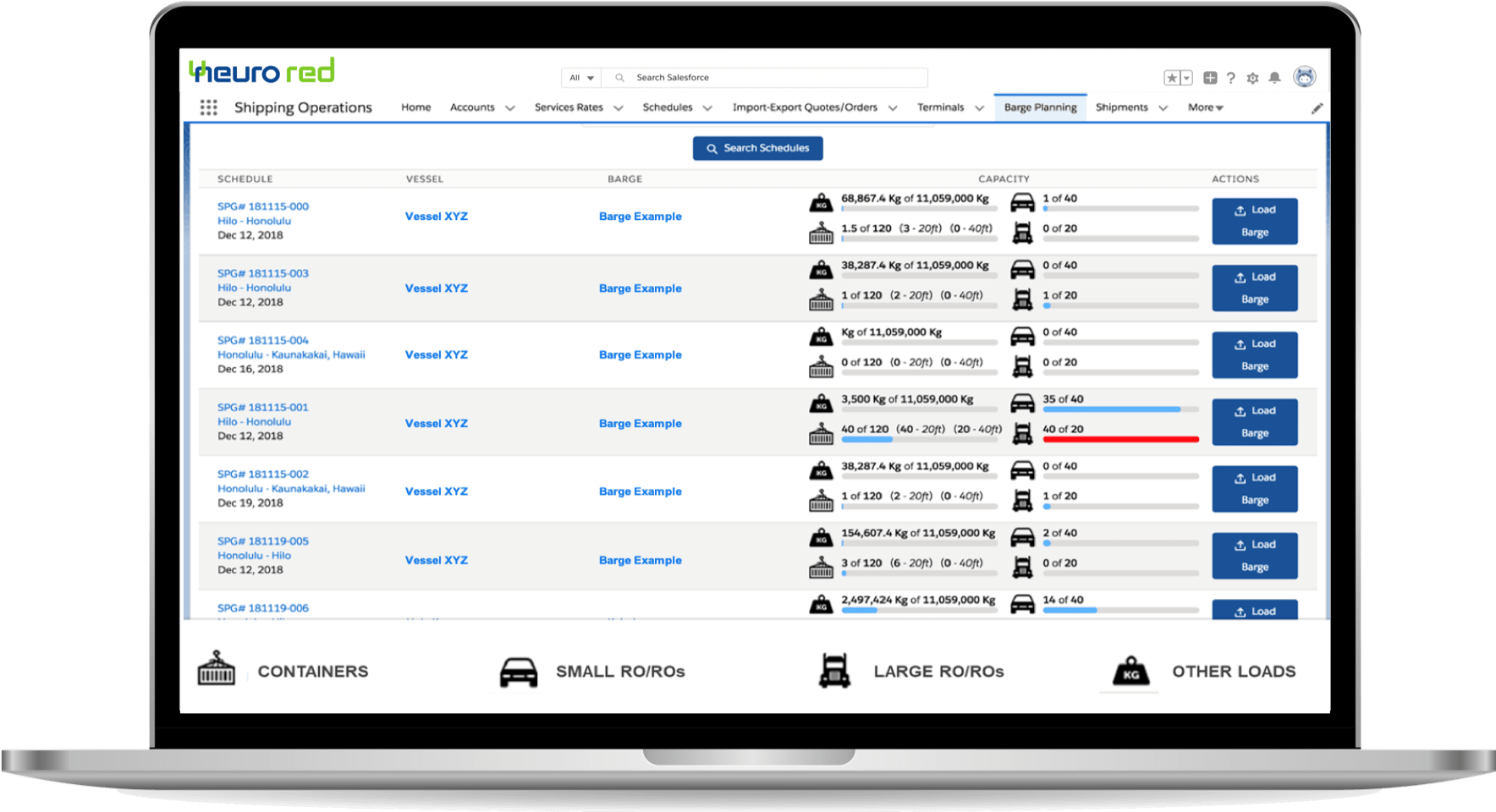 Capacity and Schedule Planning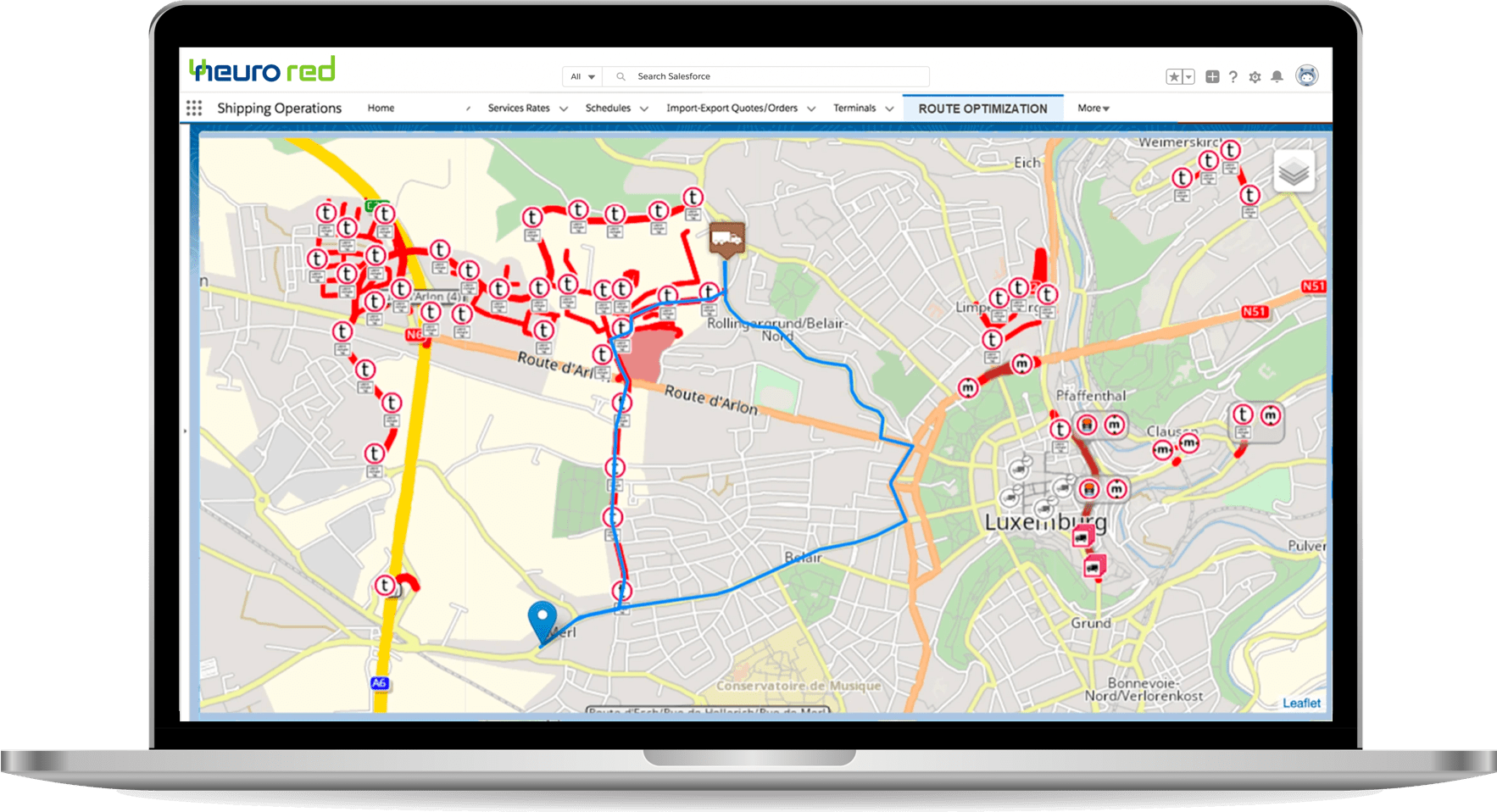 Advanced Route Optimisation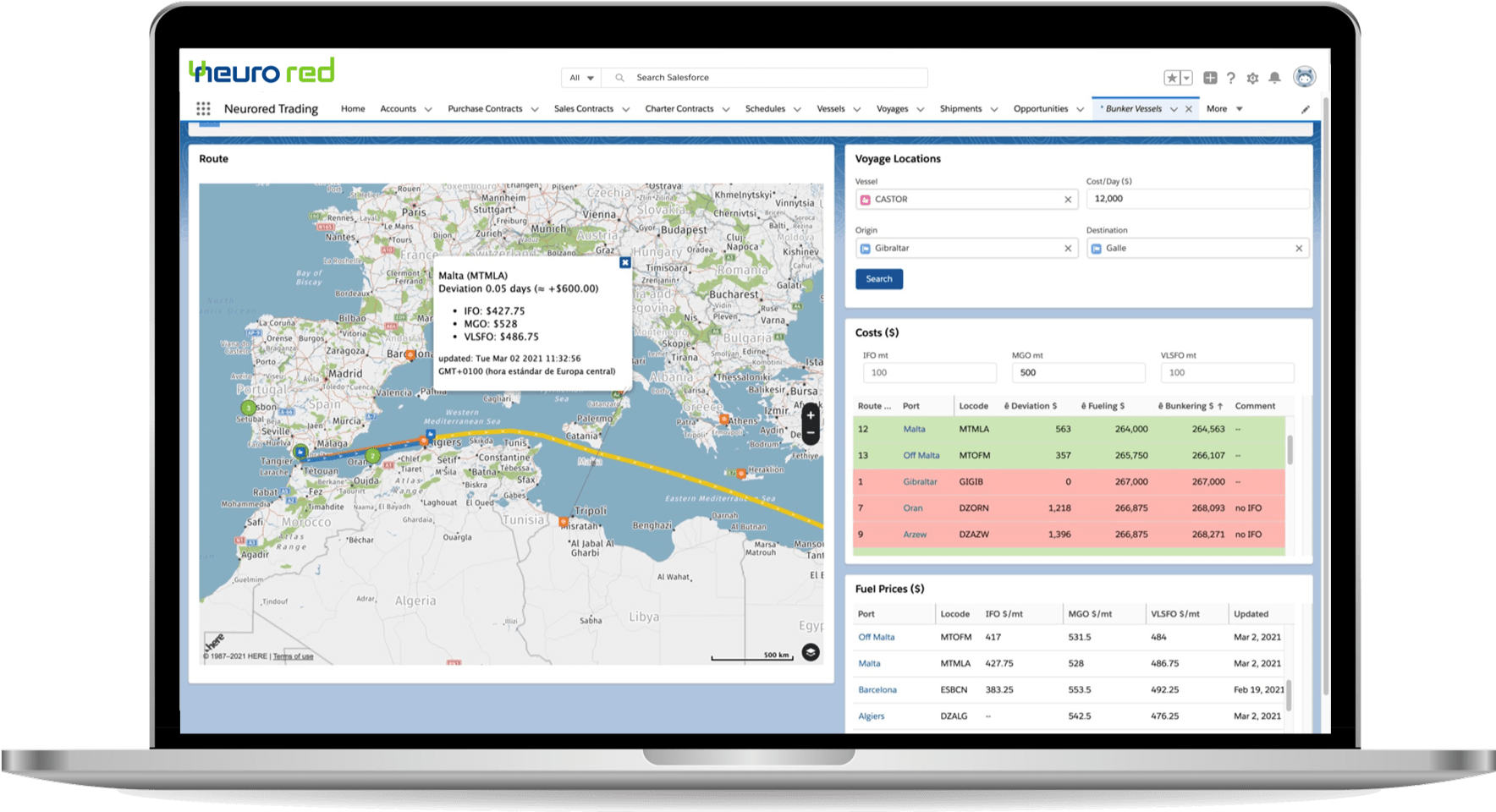 Bunkering Cost Optimisation
ACHIEVE OPERATIONAL EXCELLENCE
Improve margins, save time, and get operational flexibility to serve your customers better using our supply chain optimization & planning solutions. Whether your business needs loading optimizations, route optimizations, capacity planning, or materials & inventory planning solutions, Neurored gets you a unified, scalable, and user-friendly solution with quick implementation and a tangible return-on-investment.
Empowering Decision-making

Give your teams the tools they need to offer value-added services (like rush orders) and reduce overall costs. Optimize for cost, time, and safety by consolidating multiple orders with sophisticated considerations of operational capacity, customer priorities, and external realities. Dynamically calculate the best shipping option and carrier allowances for freight and loading/unloading expenses and capture relevant cargo details and handling instructions to help packages reach their destination in prime condition.
The Power Of Cloud Computing

The complexity of realistic optimization problems has always demanded great computing capability, which has required huge investments in computing hardware in the past. With Neurored's computing capability, this is no problem since we're 100% native to the world's leading cloud platform – Salesforce. Take advantage of world-class security, trust, and flexibility while getting access to the latest technological advancements through the Salesforce AppExchange Marketplace. Ensure Safe Loading

Capture detailed information to ensure safe loading of equipment and correct handling of cargo
Reduce Your Costs

Consolidate cargo from multiple orders and optimize routing to reduce fuel consumption

Orderly Operations

Improve operations by avoiding product loss, chaotic gating, resource underutilization, and missed appointments

Modular Solutions

Get the flexibility to choose a specific module or get our complete Optimization and Planning Solution
FEATURES TO BEAT THE COMPETITION
Neurored provides you with visibility and optimizes your operations end-to-end allowing you to save time and money otherwise spent within assessing optimized outcomes.
FEATURES TO BEAT THE COMPETITION
Neurored provides you with visibility and optimizes your operations end-to-end allowing you to save time and money otherwise spent within assessing optimized outcomes.
Advanced Route Optimization
Optimize routes to minimize delivery times, distance traveled, fuel costs, freight costs, or a combination of the above. Our industry-leading solution gives you an edge over the competition by getting you the best routes based on information such as delivery windows, delivery priorities, traffic patterns, and opening hours of lanes, ramps & bridges.
Routing of Orders through a Network of Hubs with pre-defined Lane Schedules between them.
Resilience To Operational Uncertainties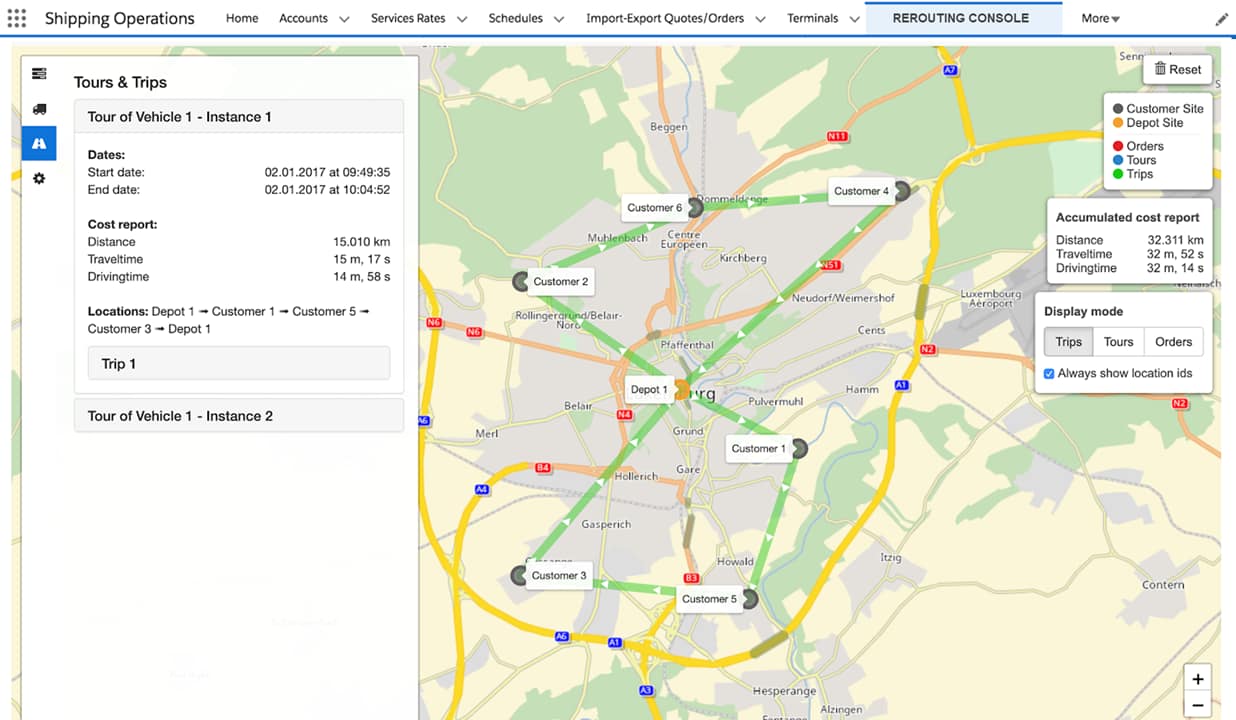 Take complete control of operations using Neurored's advanced Optimization Solution. Apart from deciding the route and order of deliveries, you can respond to real-time diversions and traffic conditions with the option of making adjustments to the deliveries in case of accidents, last-minute orders, and unexpected cancellations.
Container & Vehicle Loading Optimization
While your competition consolidates orders by stuffing containers to capacity, Neurored helps you put a smile on the customer's face by achieving safe, efficient, and incident-free operations. Our advanced loading tool optimizes cargo-loading based on the order of deliveries, weight, and load-carrying capacity to deliver goods in perfect condition.
Vessel Loading Optimization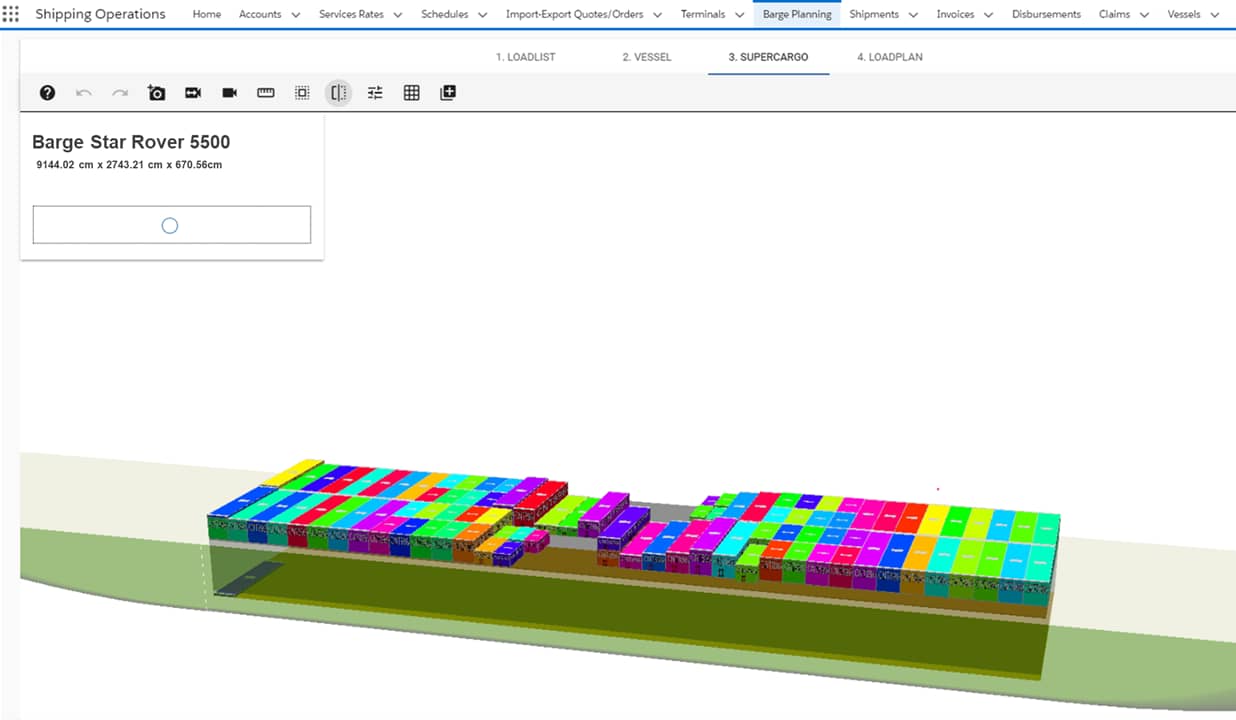 Load your Vessels and Barges with an advanced classification of cargo that considers more than just Container, Cattle, Reefers, and Ro-Ros. Manage vessel-loading based on weight, stackability, load-bearing capacity, cargo orientation (whether rotatable or tiltable), and cargo-separation compliance requirements of your particular geography.
Capacity And Schedule Planning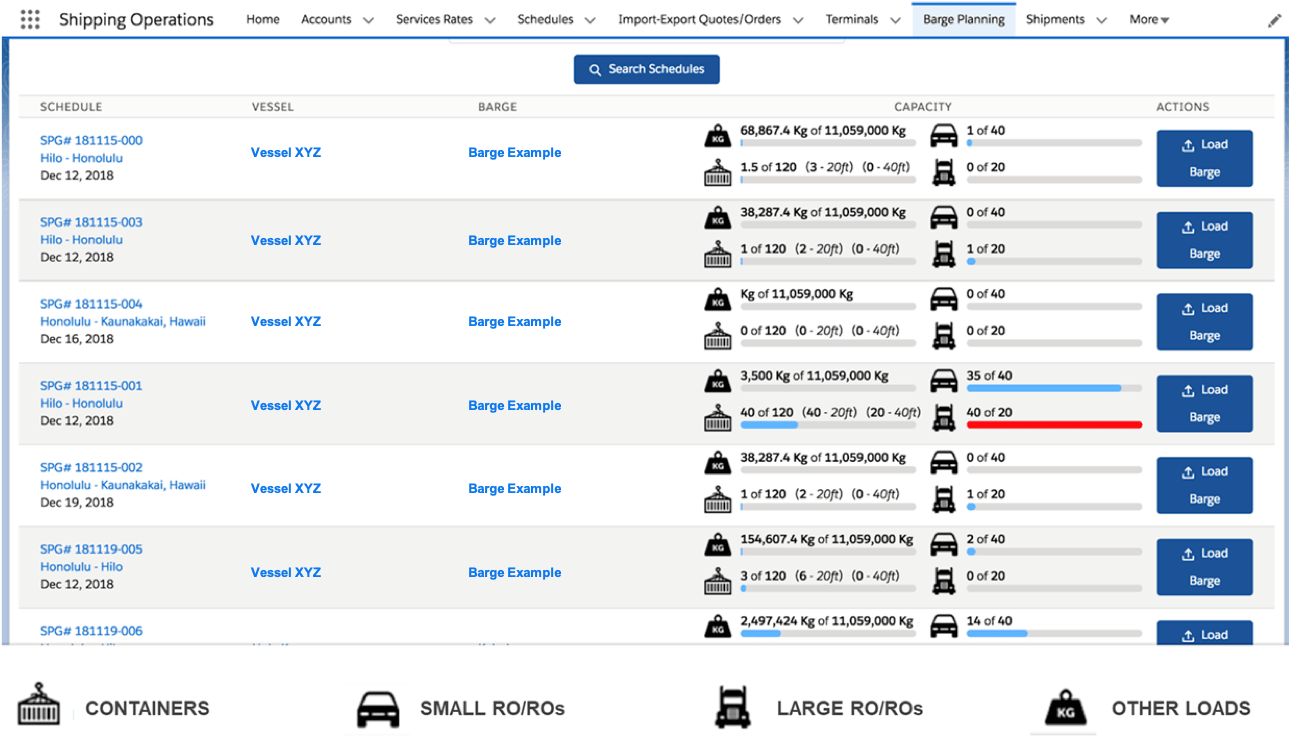 Give your sales team accurate information about vessel schedules and booked capacity in real-time to avoid frustrating customers by last-minute rescheduling and to avoid losing margins when demand is booming. Optimize transport runs across all transport modes and cargo types, all from one intuitive interface.
Bunkering Cost Optimization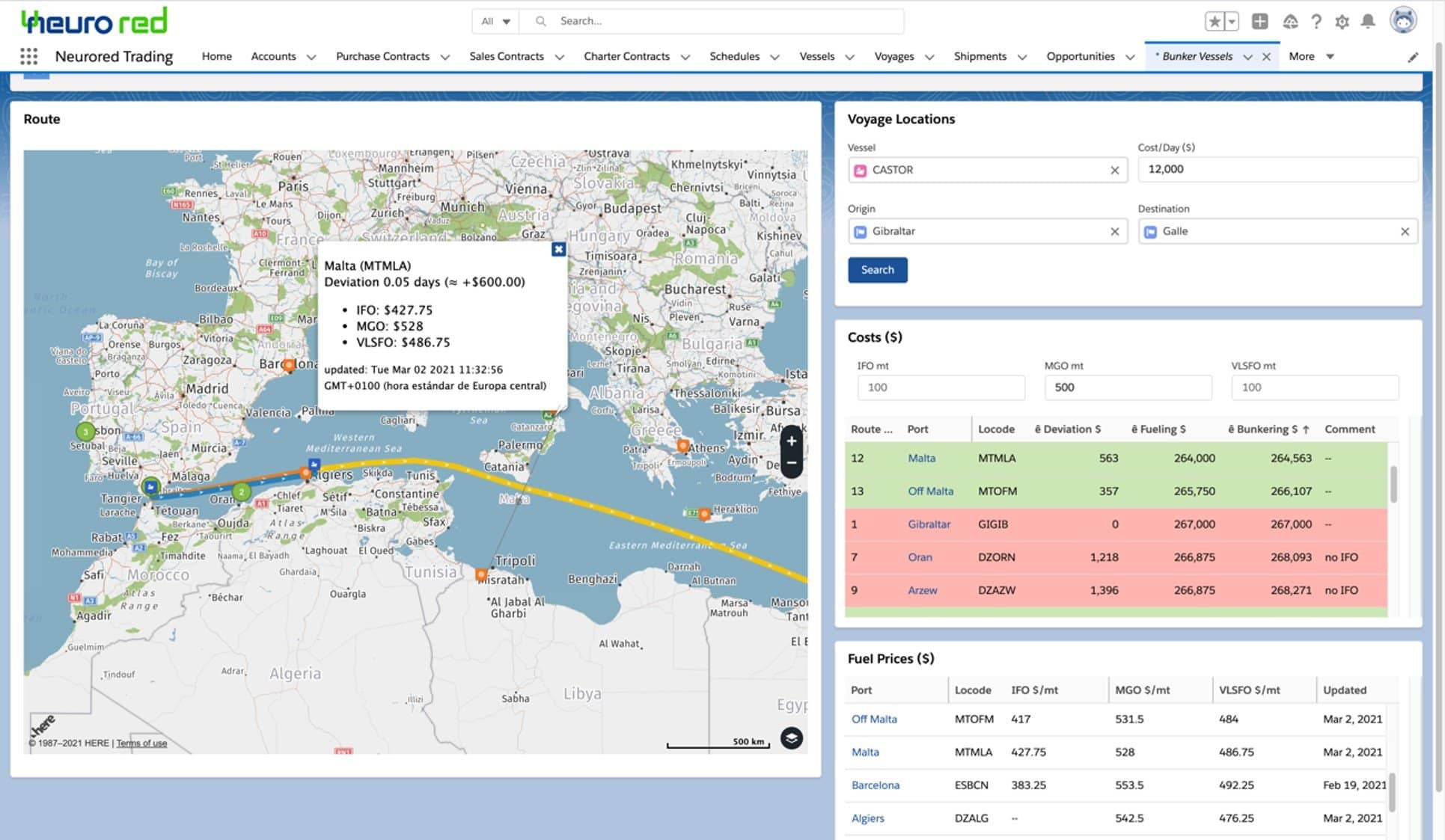 Neurored's Bunker Procurement Optimisation Tool can get you the best fuel rates for your Bulk and Commodity trading operations. The tool automatically calculates the best fuel prices by considering vessel location, vessel speed, fuel consumption rates, planned routes, live fuel prices, tank capacity, remaining fuel, draft limitations, etc, saving your thousands of dollars in every trip!

Reduction in Transport Costs
Reduction in Excess Inventory
Reduction in Planning Efforts
Benefits oF Optimization & Planning
Powerful Cloud Computing

Run Complex Calculations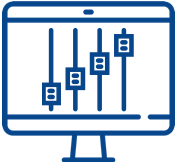 Control All Meaningful Variables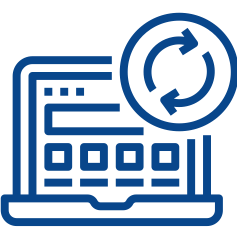 Fully Integrated With Operations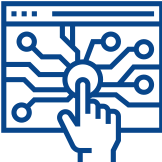 Sophisticated Optimization Engine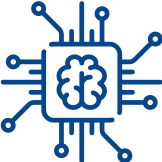 Industry-Leading Technologies

Implement Modules Quickly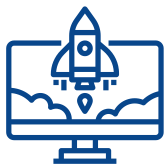 Rapid Performance
Boost
Benefits of Optimization & Planning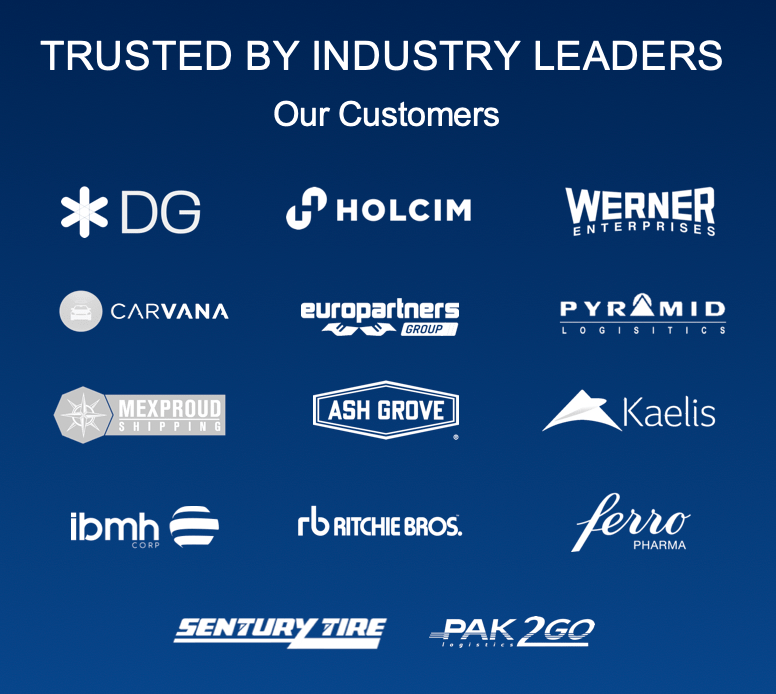 Trusted By Industry Leaders
CUSTOMER TESTIMONIALS
Why Customers Love Neurored
Holcim Trading
"We were looking at streamlining our end-to-end business processes, increasing efficiency, and getting reports and analytics out of it and Neurored was a very good fit for us. After implementing the solution, we've had a very good functional baseline, improvement in productivity with an incredible 95% user satisfaction!"

Werner Enterprises
"We have streamlined pricing numerous lanes by multiple teams in their standard interface by having the data all in one place. We have gained insights into bid characteristics on how our pricing affects the success of a bid. This is leading us to make data-driven decisions on which bids."
Ash Grove
"Neurored has digitally connected our forecasting and importing processes, providing us with real-time visibility into our inventory from source to customer, worldwide. Thanks to Neurored, we now automatically reconcile actual logistics costs against estimates, protecting margins while meeting our customers' high standards."

Sentury Tire USA
"We approached Neurored with a very specific idea of what we wanted and thanks to their Salesforce expertise, we have launched our vision of an interactive customer portal. Our customers now have detailed, real-time visibility of their shipments and are notified of relevant events as soon as they occur, even if the shipment has multiple drops."

Interra Global
"Apart from giving us accurate shipment details and geo locations, Neurored allows our sales team to view delivery estimates and manage exceptions. The sophistication of the tool helps us position ourselves as a strategic partner for our customers as customers appreciate the technological maturity of the solution."
Let's Get Started
Schedule a Demo Now