SUPPLY CHAIN COLLABORATION
Enable Global Trade by connecting all the stakeholders through a trusted member network digitally at your finger tips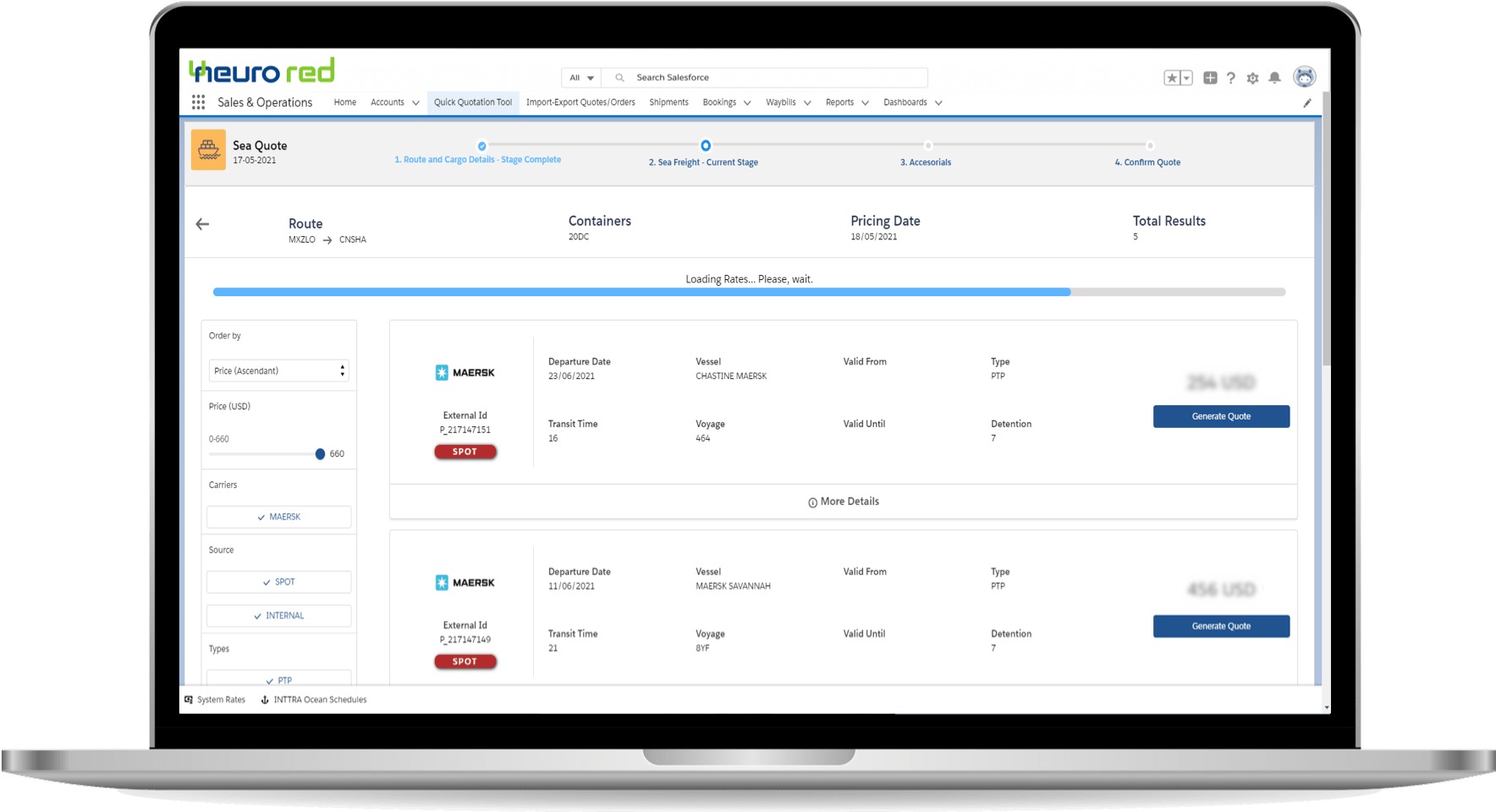 Freight Rates Search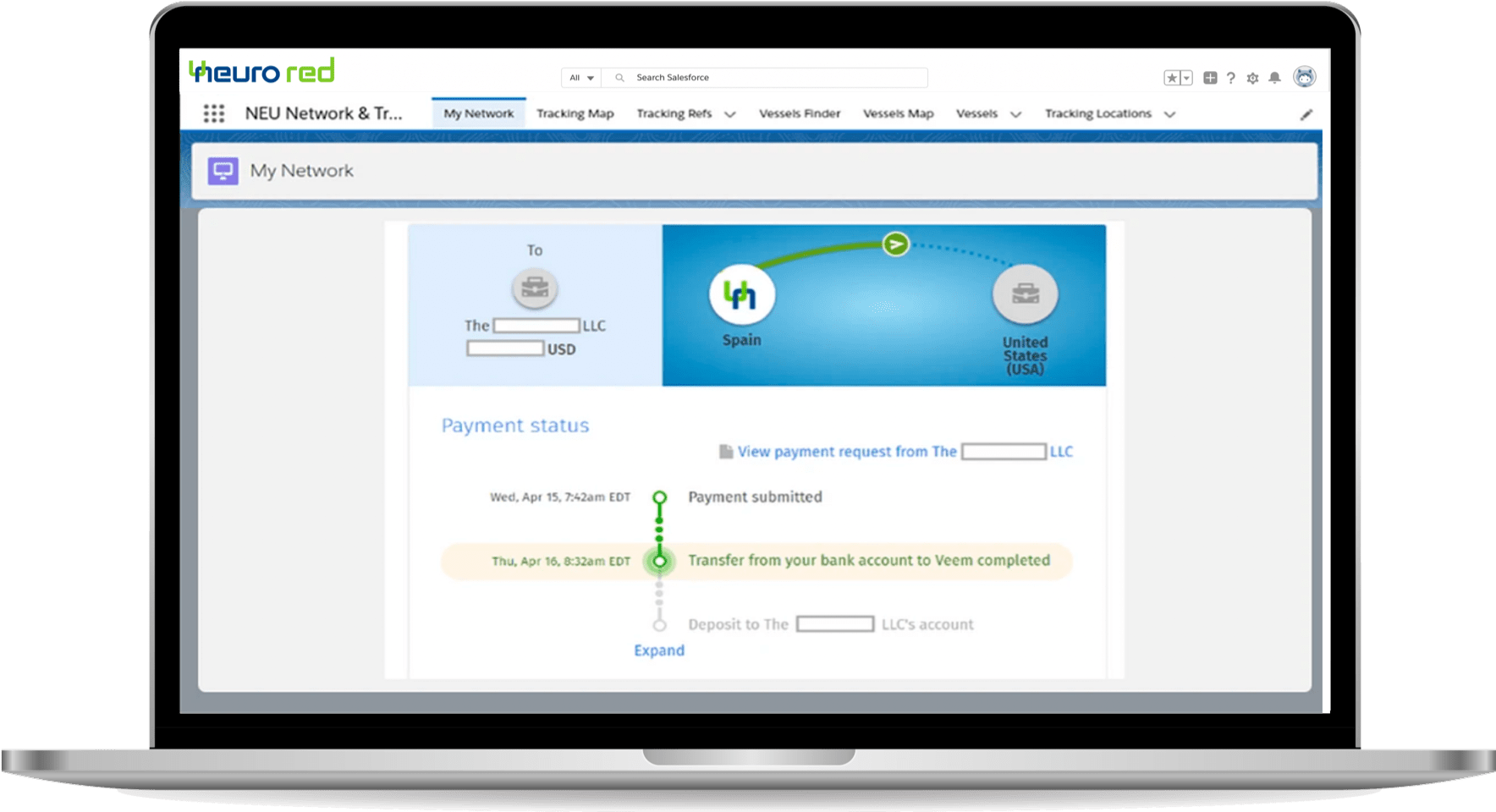 Electronic Payments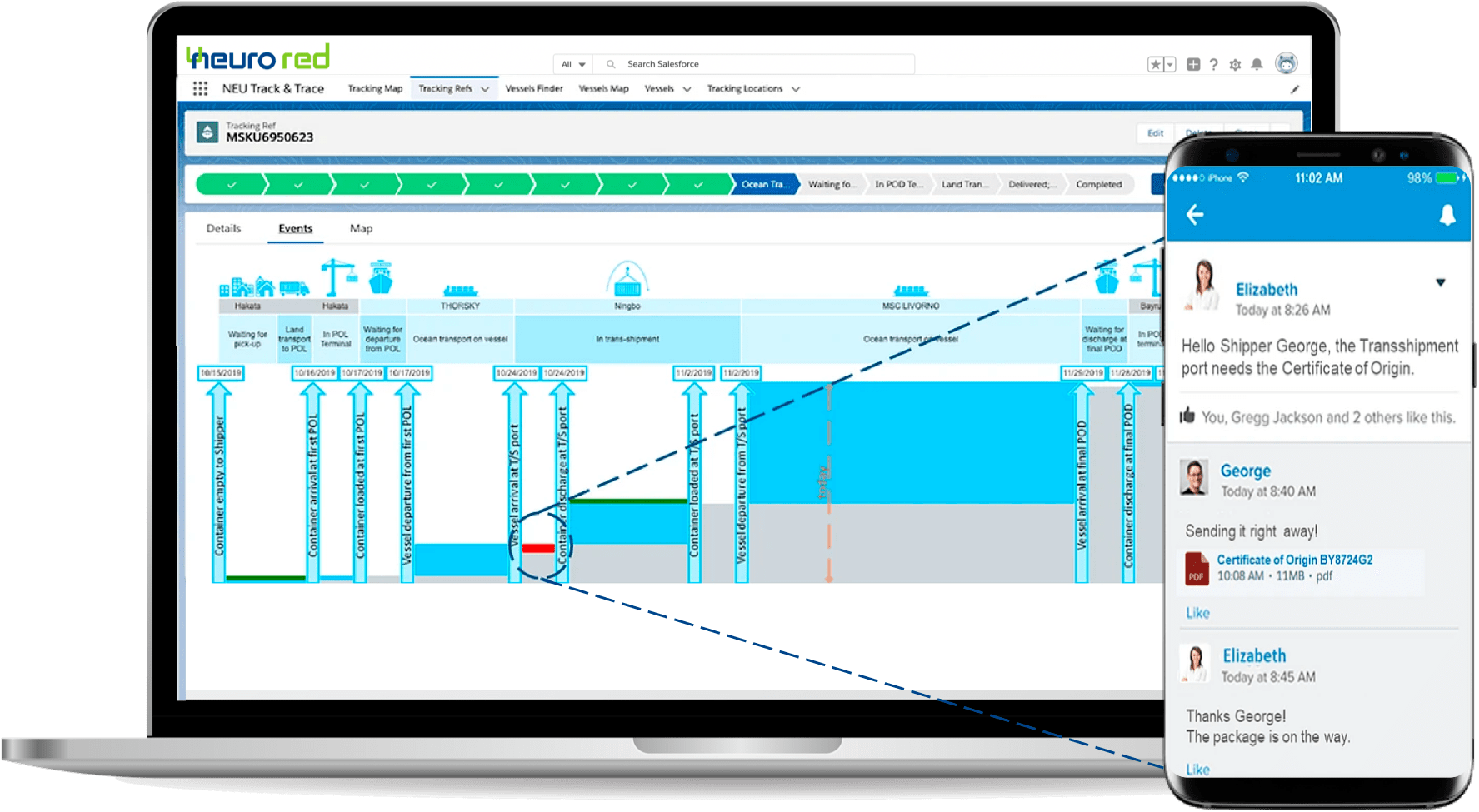 Freight Tracking and Collaboration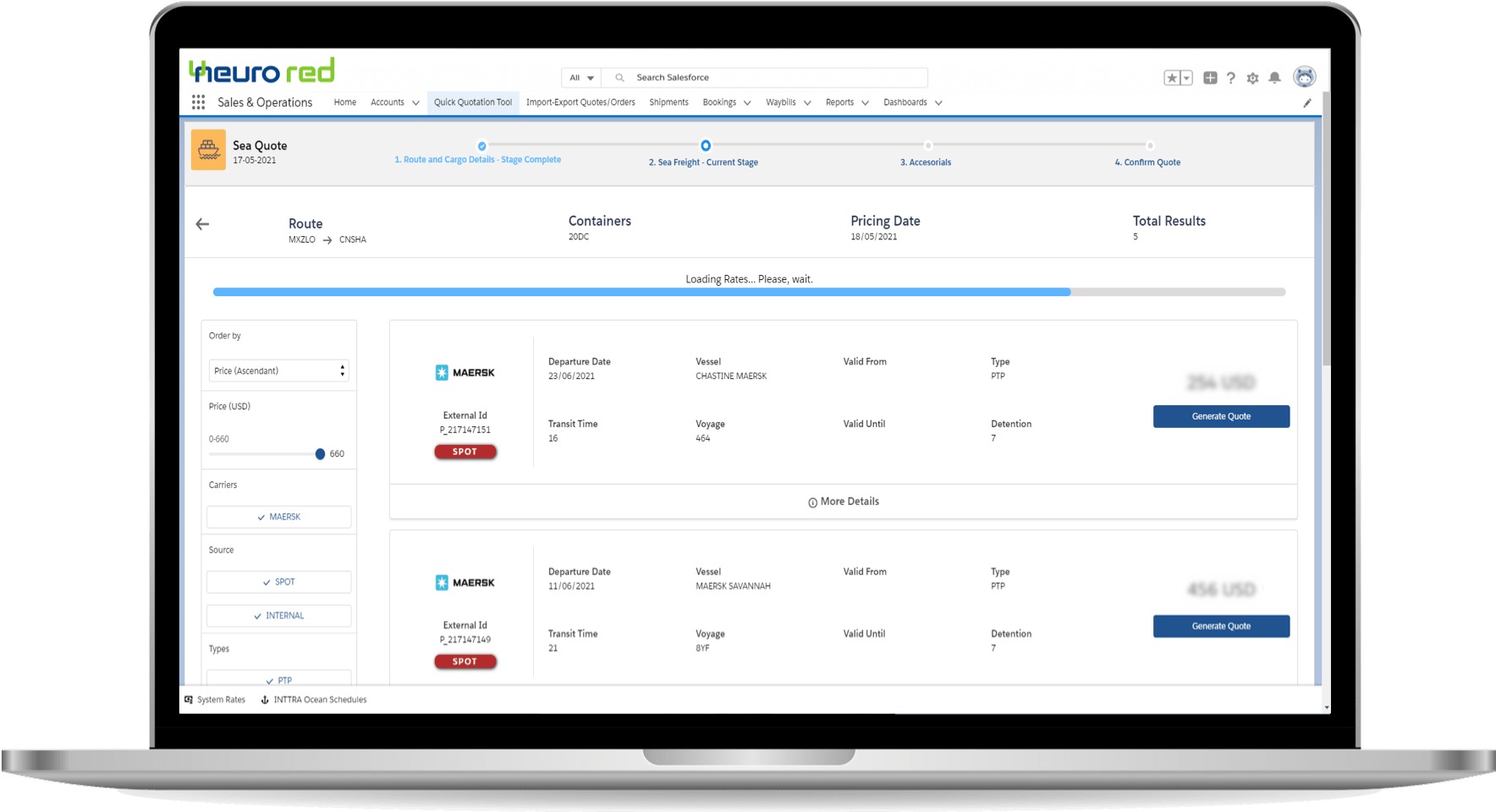 Freight Rates Search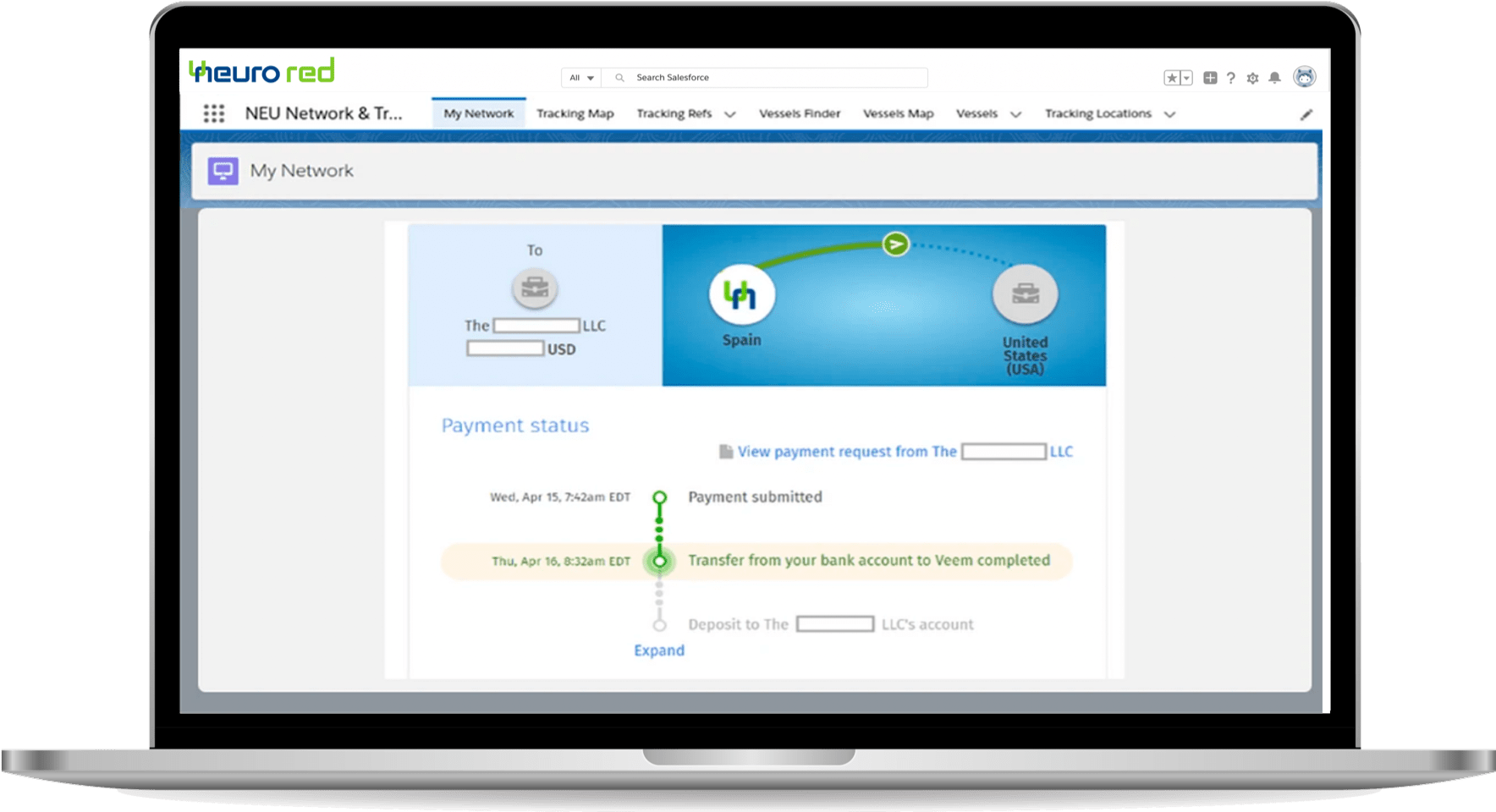 Electronic Payments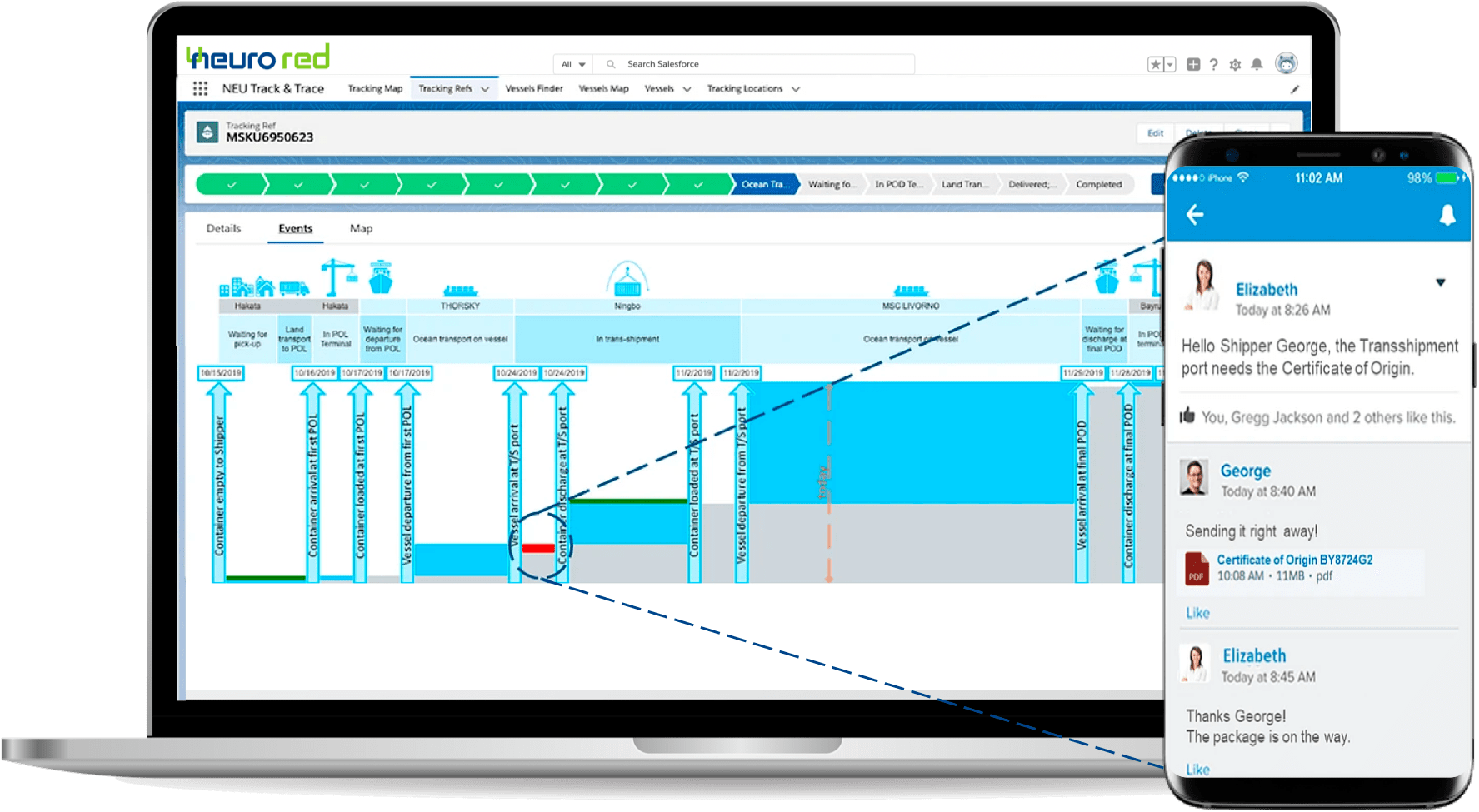 Freight Tracking and Collaboration
Complete Community Collaboration
But communities aren't just for customers. You can work with suppliers, carriers, and partners to get end-to-end visibility and control of your supply chain operations. By giving stakeholders access to your community, partners no longer feel like outsiders and suppliers can mass upload their rates into the system pending your approval. This helps bridge gaps in communication, collaboration, and coordination that occur in different processes of your supply chain.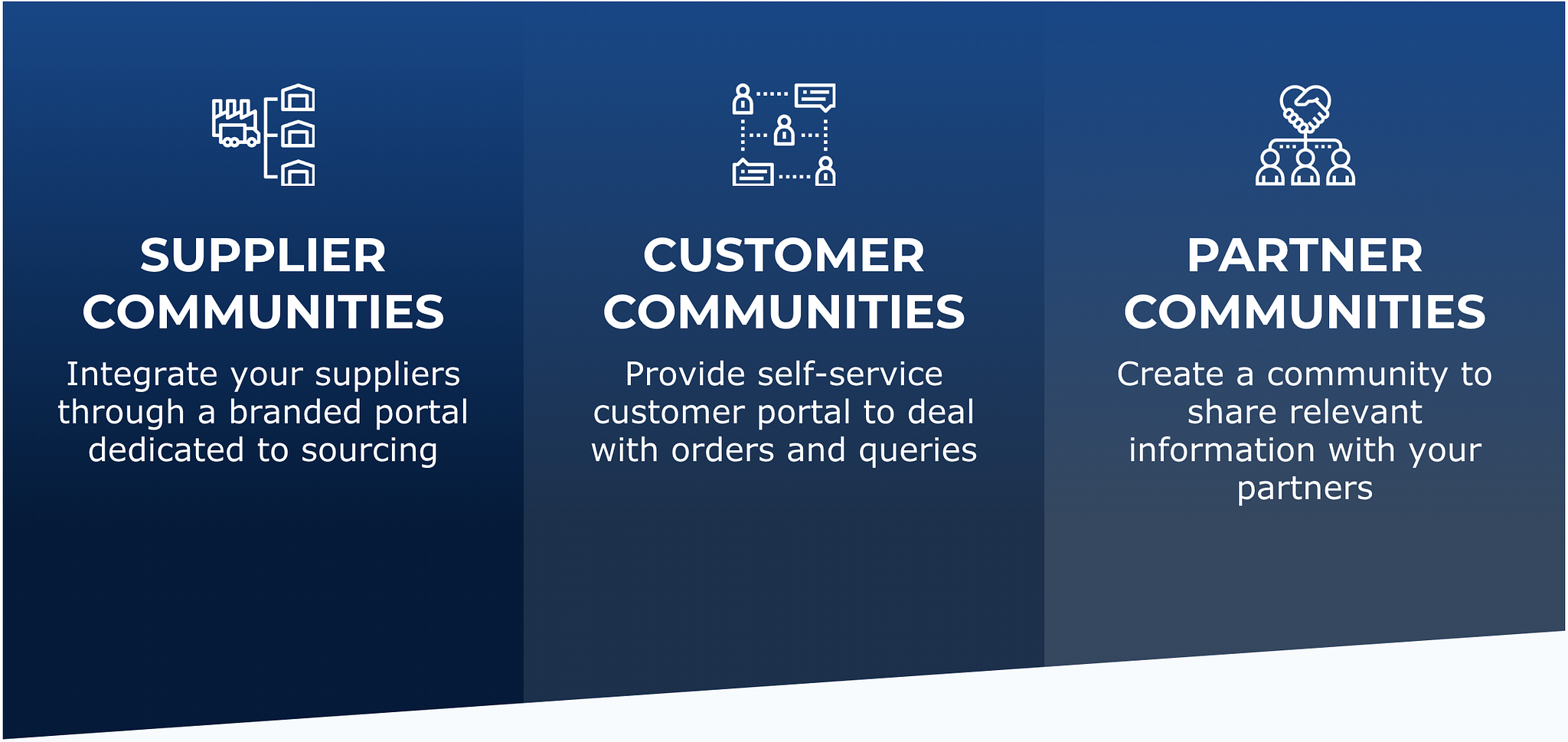 Supplier Communities

Integrate your suppliers through a branded portal dedicated to sourcing Customer Communities

Provide self-service customer portal to deal with orders and queries Partner Communities

Create a community to share relevant information with your partners
Supply Chain Collaboration
Neurored's customer portals enable collaboration for quoting, scheduling, booking, and invoicing processes. This collaboration capability is a strategic advantage for the customers of our clients and has proven to improve brand loyalty for our clients.
Here are some of the customer communities we have successfully implemented for our clients:
DG International – Customer Impact Business Case
Neurored helps DG International run its end-to-end processes (quote to cash 100% remote and paperless), making it the UK's most innovative Freight Forwarder. The Digital Freight & Trade Network helps DG deliver excellent service and deep analytics.
Digital Transformation Metrics Achieved by DG International
Here is how UK's leading digital Network for multimodal transport and warehousing is growing with Neurored's Digital Freight & Trade Network

EUROPARTNERS – Customer Impact Business Case
The Global Freight Forwarding giant, Europartners, uses Neurored to streamline its operations across its 75+ global offices. By leveraging the Digital Freight & Trade Network, Europartners has enhanced service and collaboration across global teams, partners, and customers.
Success Metrics Achieved by Europartners
Here is how one of the leading multimodal transport and warehousing Networks in LATAM is growing with Neurored's Digital Freight & Trade Network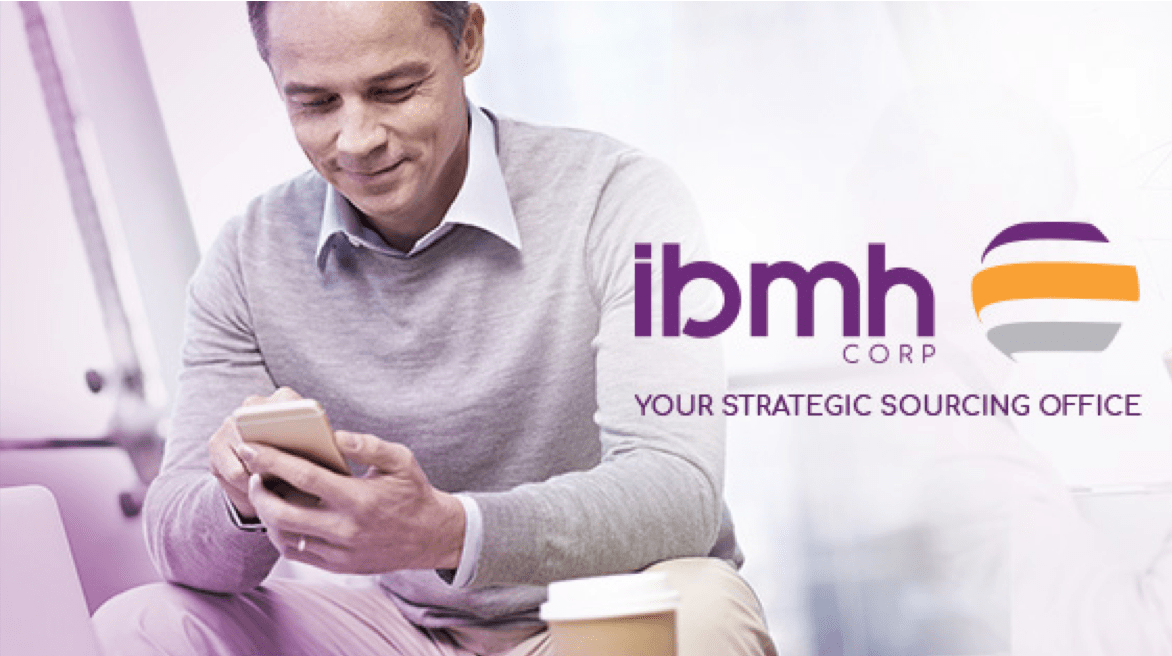 IBMH – Customer Impact Business Case
IBMH is a sourcing company with commercial operations across 30+ countries. Using Neurored, IBMH ships thousands of containers from Asian markets to the USA, Europe, Latin America, and Africa.
Success Metrics Achieved by IBMH


3PLs and 4PLs could become B2B e-commerce providers for their customers, so that their customers can sell their products through Digital Trade Communities.
3PLs can also enable their customers to search for Schedules and Rates, enable Self-Service Quoting, Bookings, and Track & Trace.
In case the Digital Freight and Trade Network has being developed by a 4PL, they can also enable their customers to search for Schedules and Rates, enable Quote Tendering and Track & Trace.
Supply Chain Collaboration FEATURES
Offer leading features, backed by the Salesforce Platform to deliver an enhanced and intuitive Digital Buying Experience to customers.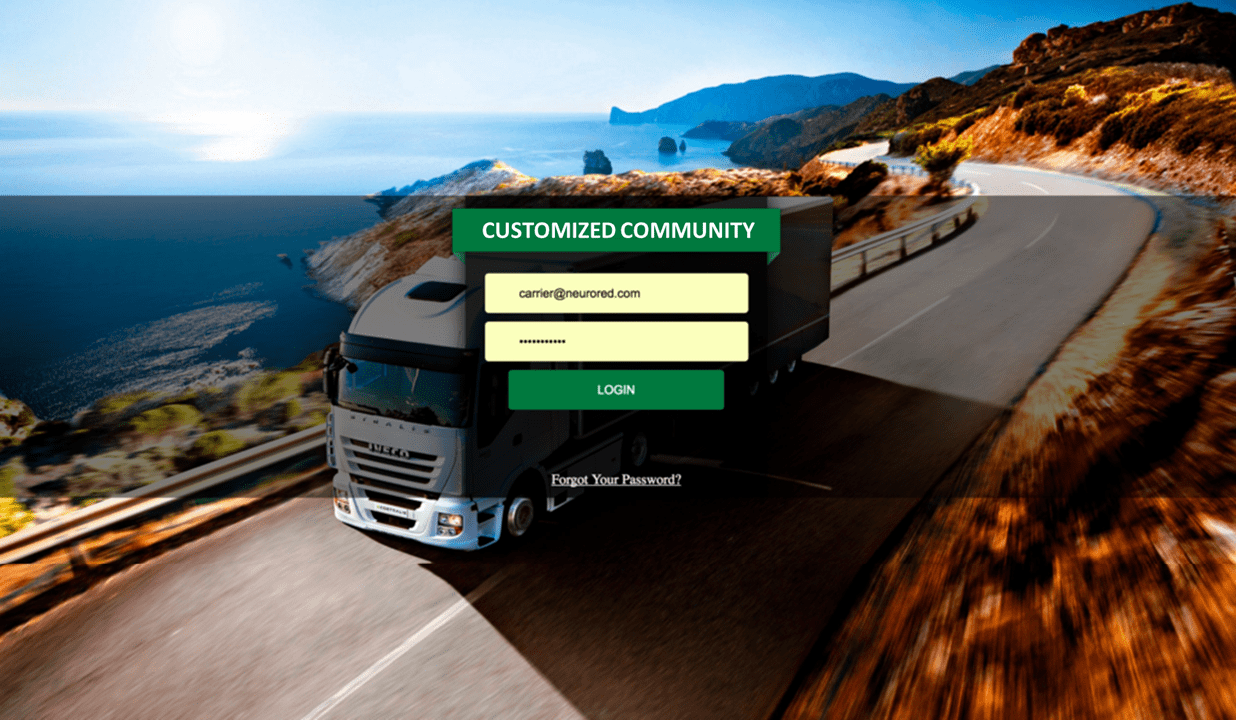 Create a helpful self-service portal for all external stakeholders with purposeful  and consistent branding to improve brand loyalty and trust. Communities are fully configurable to your needs and processes to give users an intuitive and smooth experience.
Customer Product Catalog Upload
Enable customers to upload their own product catalog giving them error-free data and saving you countless hours of manual data entry. Store information from millions of SKUs for use internally and externally. 
Enable B2B E-commerce for Customers
Enable the buyers of your customers to search for and order products through their own Community Network. This saves your customer's sales team hours in coordinating orders and gives them the convenience of 24/7 ordering.
Use Product Catalog for Freight Quotation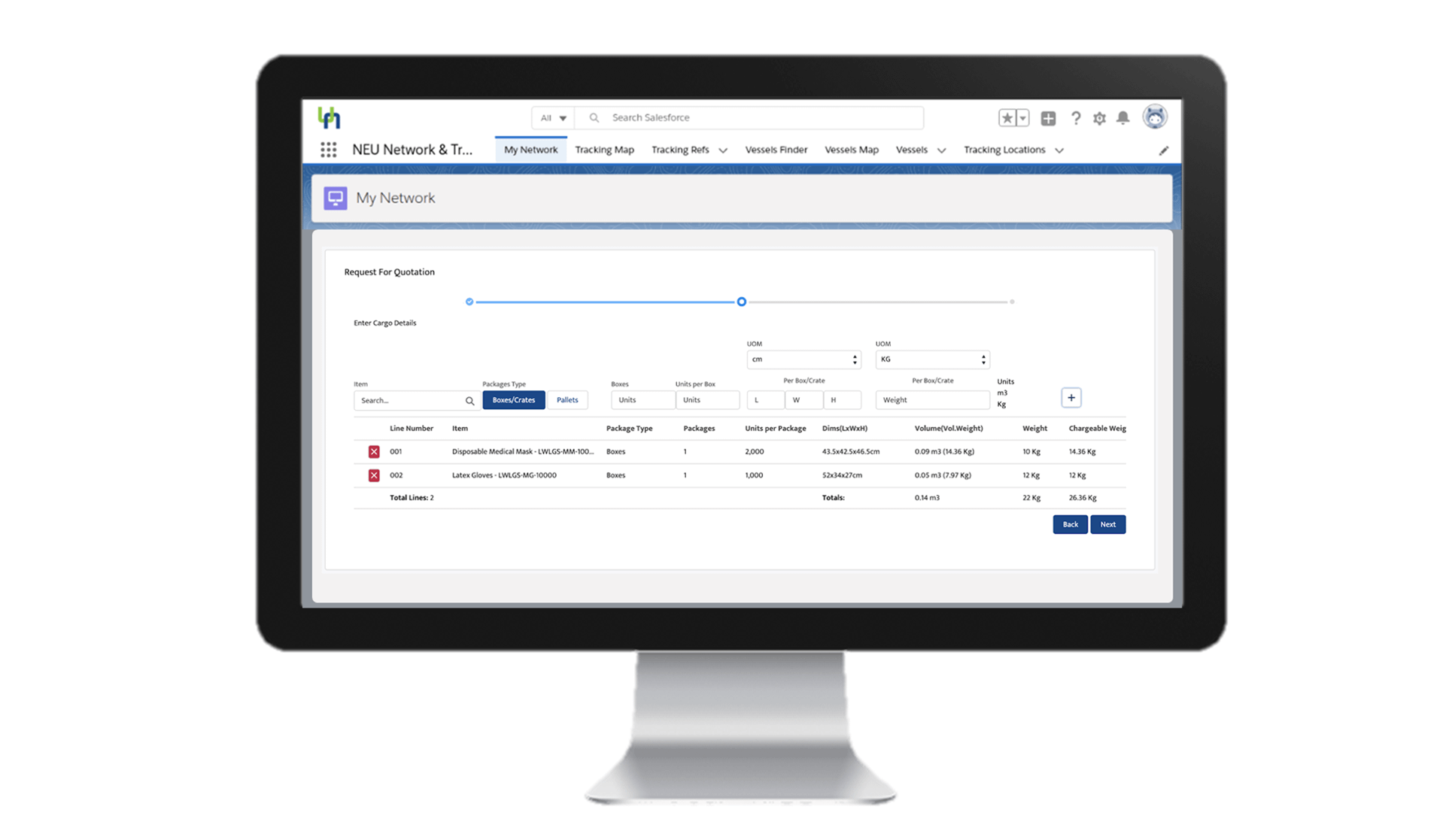 Enable your customers to create Cargo Lines with their own Product Catalogs. All this can be done thanks to a tight integration between Customer's Trade Communities and Transport Freight Community which prevents duplicate data entry and makes for an effortless Freight Quotation process.
Freight Search and Quoting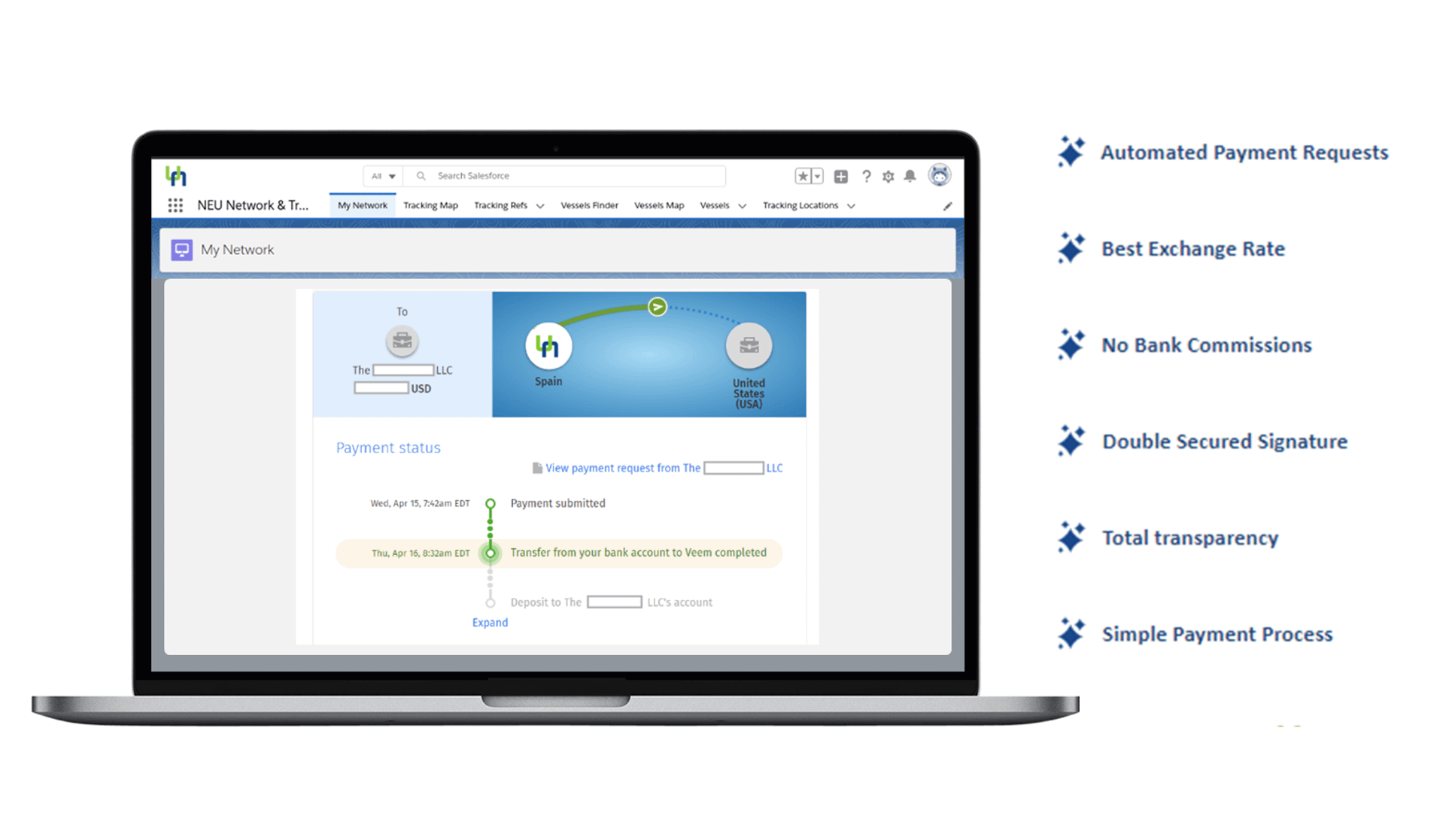 Leverage our Veem integration for B2B cross-border payments to make quick and secure payments for products and freight. This integration helps you save commissions and enables you to get unmatched traceability.
Freight Tracking and Collaboration
Get real-time tracking information of all shipments, end-to-end. Easily collaborate with global transport stakeholders through Salesforce Chatter, WhatsApp, or Skype. Send quick messages and documents securely across any device.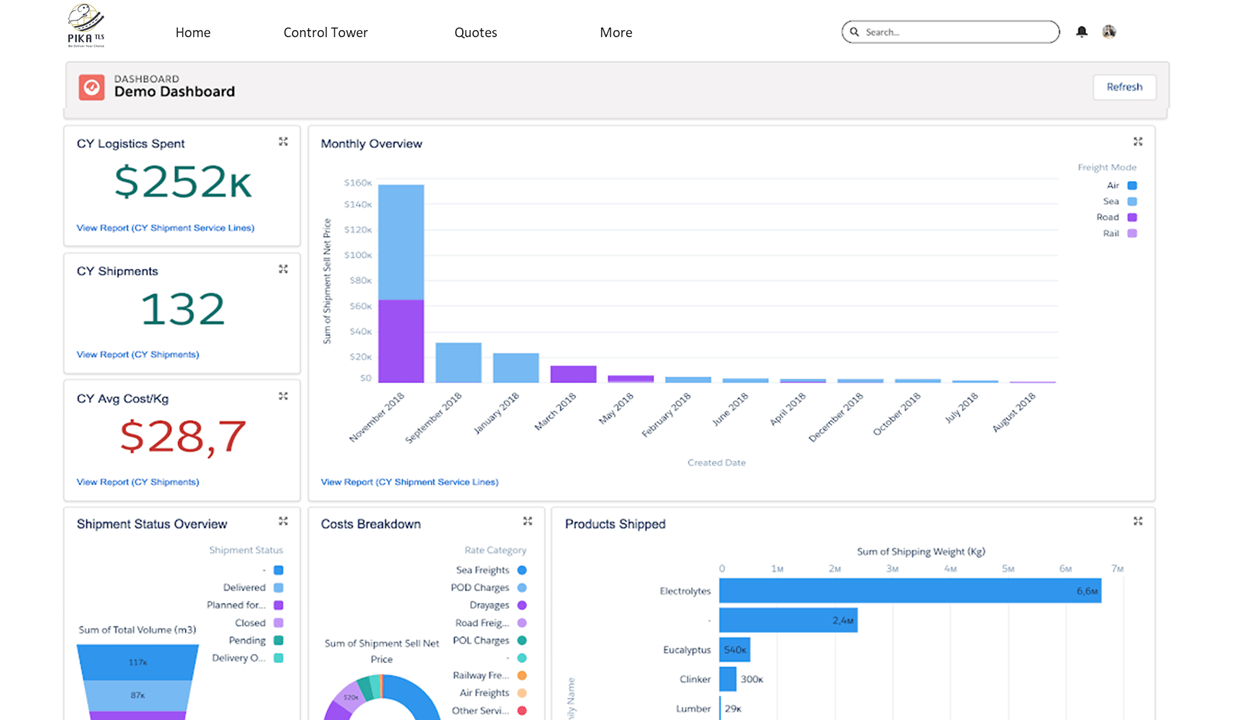 Set yourself apart from the competition and increase customer loyalty by giving your customers access to the most advanced analytics in the business. Set up intuitive reports and customize dashboards to help customers uncover valuable shipping insights.
Benefits of Supply Chain Collaboration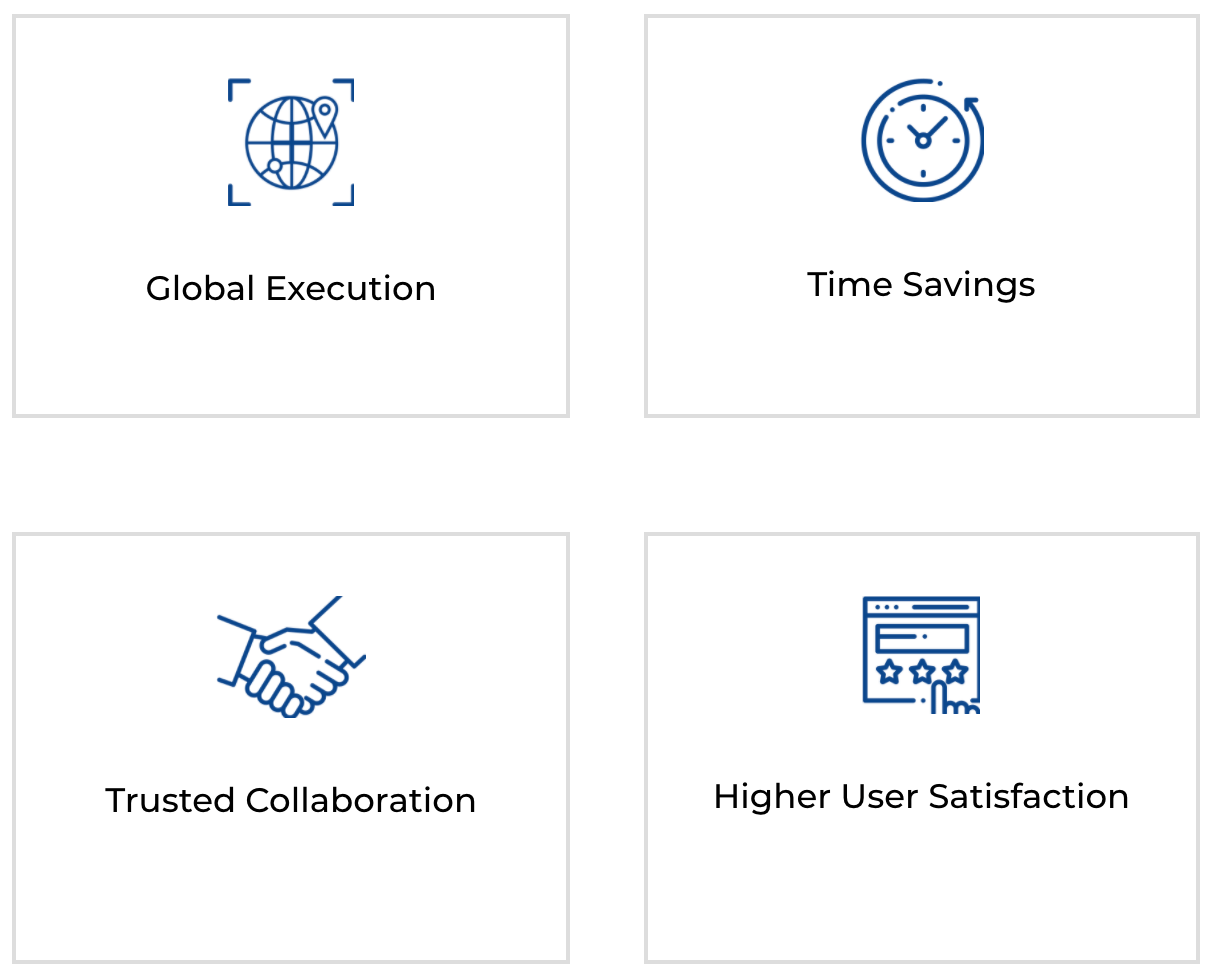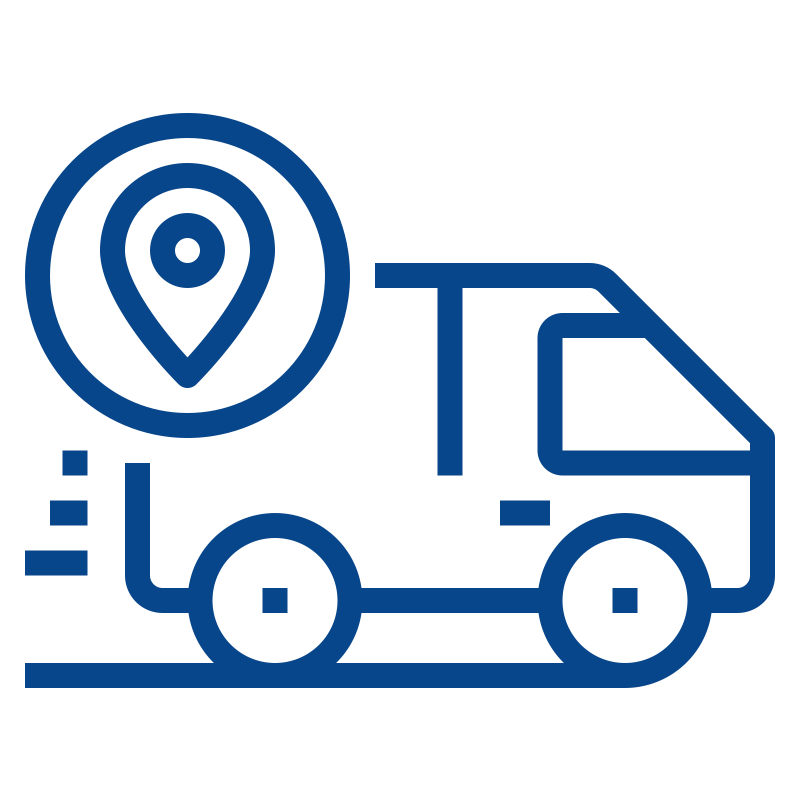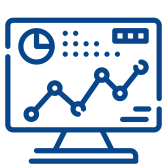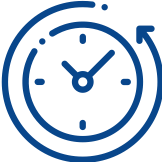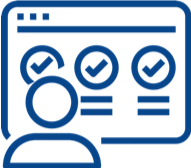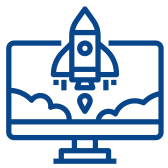 Quick B2B E-Commerce Deployment
Higher User Satisfaction

Trusted By Industry Leaders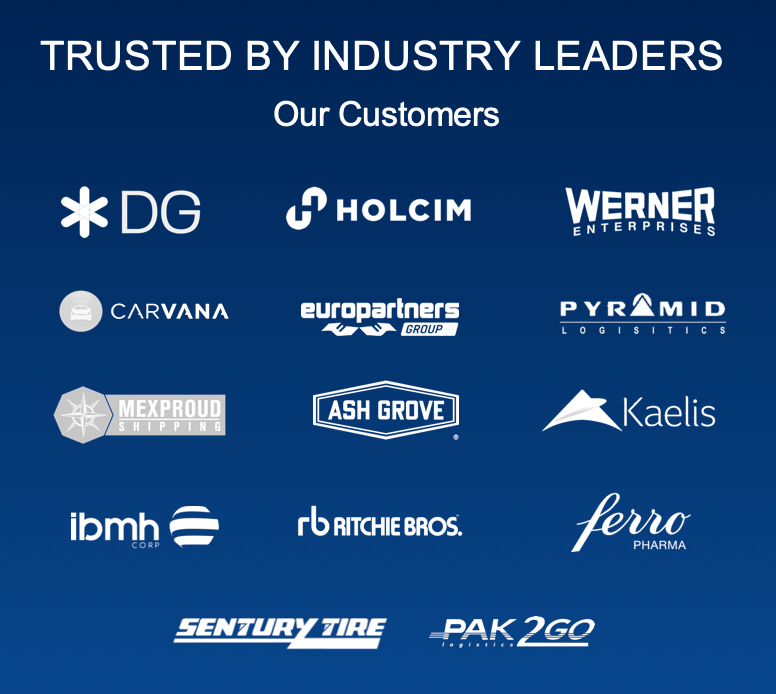 CUSTOMER TESTIMONIALS
Why Customers Love Neurored
Sentury Tire USA
"We chose Neurored because of their flexible business model and how they are able to adapt to our organization's needs as we grow. Apart from offering a great customer portal solution, the Neurored team is also a trusted advisor and helped Sentury use the Salesforce platform to its full potential."

DG International
"Working with Neurored enabled us to go paperless and digital! In a small amount of time, we streamlined our internal processes from Sales to Service, and using the Neurored platform we have managed to digitally transform our business. The team at Neurored is always on hand to support and offer new and innovative ideas. We have really enjoyed working with them!"

Interra Global
"Apart from giving us accurate shipment details and geo locations, Neurored allows our sales team to view delivery estimates and manage exceptions. The sophistication of the tool helps us position ourselves as a strategic partner for our customers as customers appreciate the technological maturity of the solution."

Holcim Trading
"The app allows us to manage our entire front and middle office function with seamless connection to our back office, therefore, integrating all the different systems to give us a complete and true 360° view of our customers and suppliers with even capabilities to open the tool to third parties for collaboration and exchange of information."

Mexproud Shipping
"Since our company started working with Neurored, we have improved many processes and have information in real time. The track & trace app enhanced the reach of more customers, who are already satisfied with the service. Without a doubt the best team."
Let's Get Started
Schedule a Demo Now
Europe- Spain:
Paseo Club Deportivo 2, Casa 122
La Finca, Pozuelo de Alarcón.
USA - New Jersey:
Neurored LLC
300 Carnegie Center, Suite 150
Princeton, NJ 08540