Sentury Tire USA Enhances Transportation Management with Neurored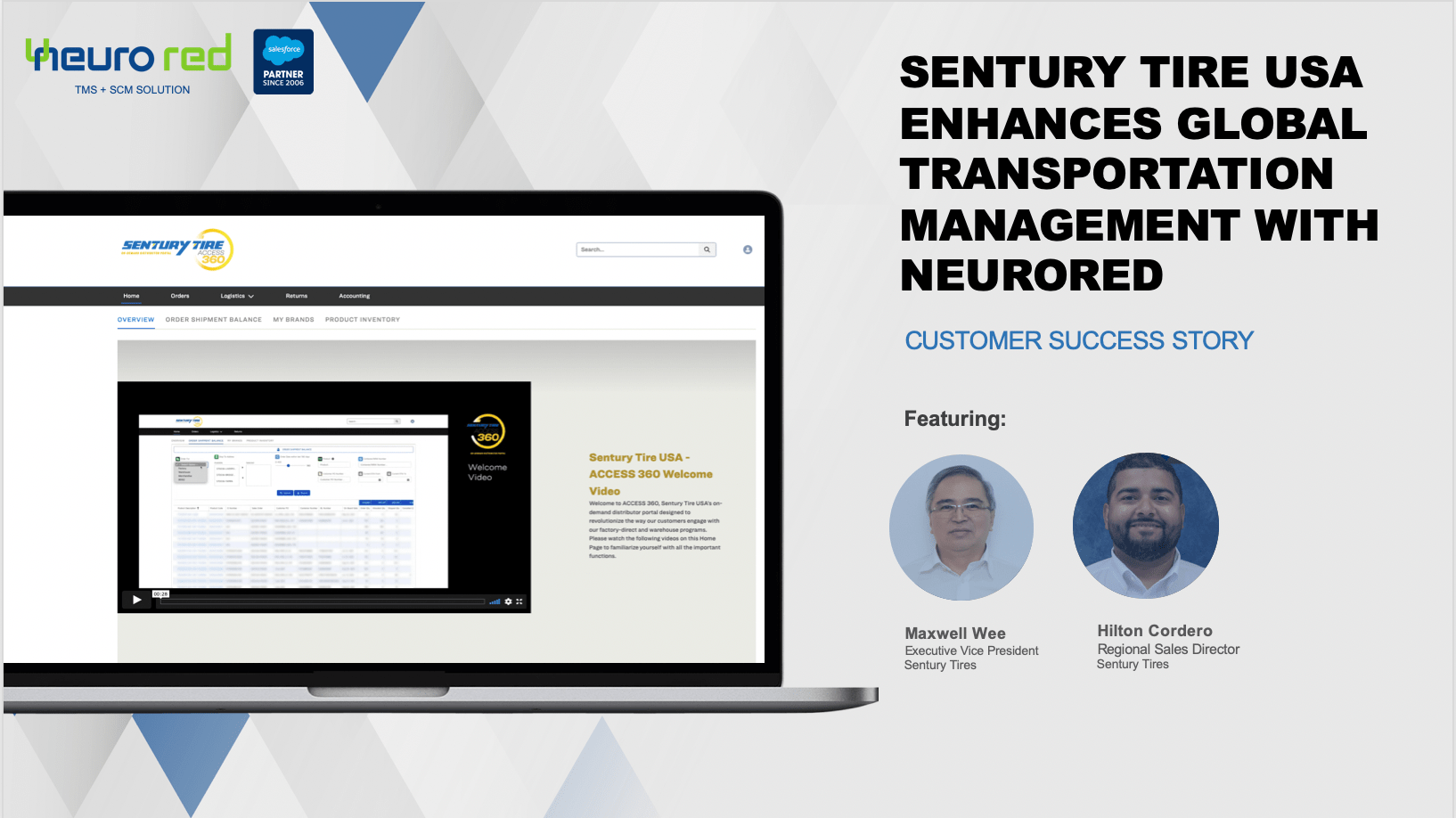 This week, we spoke with Maxwell Wee and Hilton Cordero of Sentury Tire USA (the Executive Vice President and Regional Sales Director, respectively) on their recent implementation of Neurored's Transportation Management System (TMS).
Sentury Tire USA is a publicly-listed manufacturer of tires with more than 3,000 SKUs across various brands, including Sentury, Delinte, Landsail, GroundSpeed and Pantera. Sentury Tire USA has a sales network that extends to USA and Puerto Rico.
THE SITUATION
As Sentury Tires USA continues its impressive growth, the need for improving transportation management took center stage. 
The team at Sentury envisaged a solution to help them manage their operations. This solution needed to be robust, reliable and preferably a solution that was part of a trusted marketplace for business apps.
THE TASK
The company needed visibility across Ocean Containers, Railways, and Road Transport for tens of thousands of shipments annually. Further, they wanted to give customers the ability to track shipments with multiple pickups and deliveries.
Underlying all of this functionality, Sentury the team wanted a system that could be easily configured and reconfigured to match the organization's growing needs. 
The Sentury team determined that for improving their operations, they would need features like:
Sales Order Allocation Management

Warehouse Timeslot Management

Multimodal Transport Management

Real-time Transportation & Inventory Visibility

Customer Portal With Account Summaries, Alerts & Notifications
THE ACTION
The Sentury Tire team took their requirements to the market and found that Neurored had a rich and robust set of features that could be configured and customized to their needs. Sentury Tire USA chose to go with a Salesforce-native solution since they were already familiar with the power of the leading Business Apps Marketplace. In addition to providing the features they were looking for, Neurored had a helpful customer service team to guide their decisions along the way.
THE RESULT
After implementing Neurored, Sentury Tires USA now offers its customers global, real-time tracking for shipments across all modes of transportation.
Here are some of the exciting features: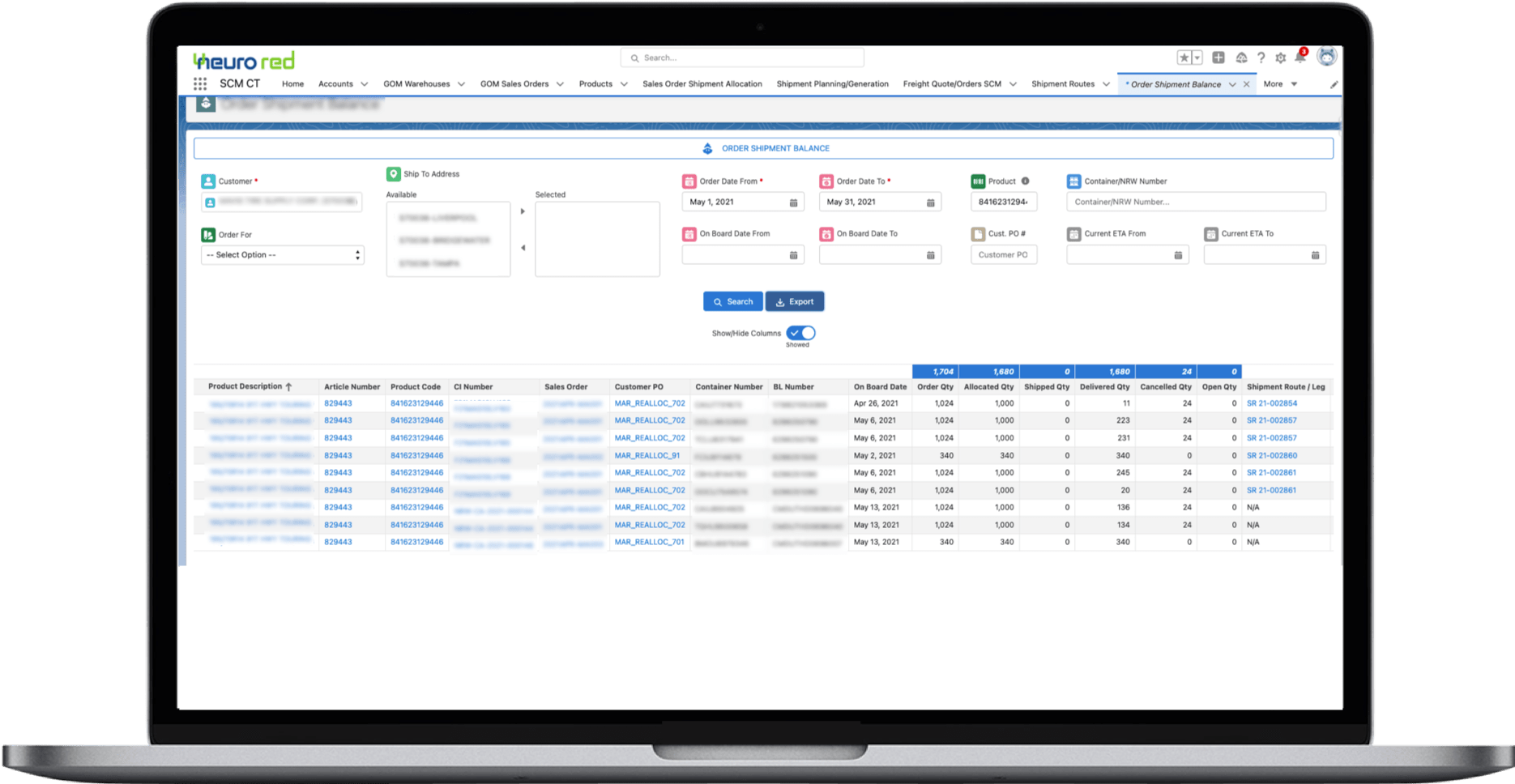 Order Shipment Balance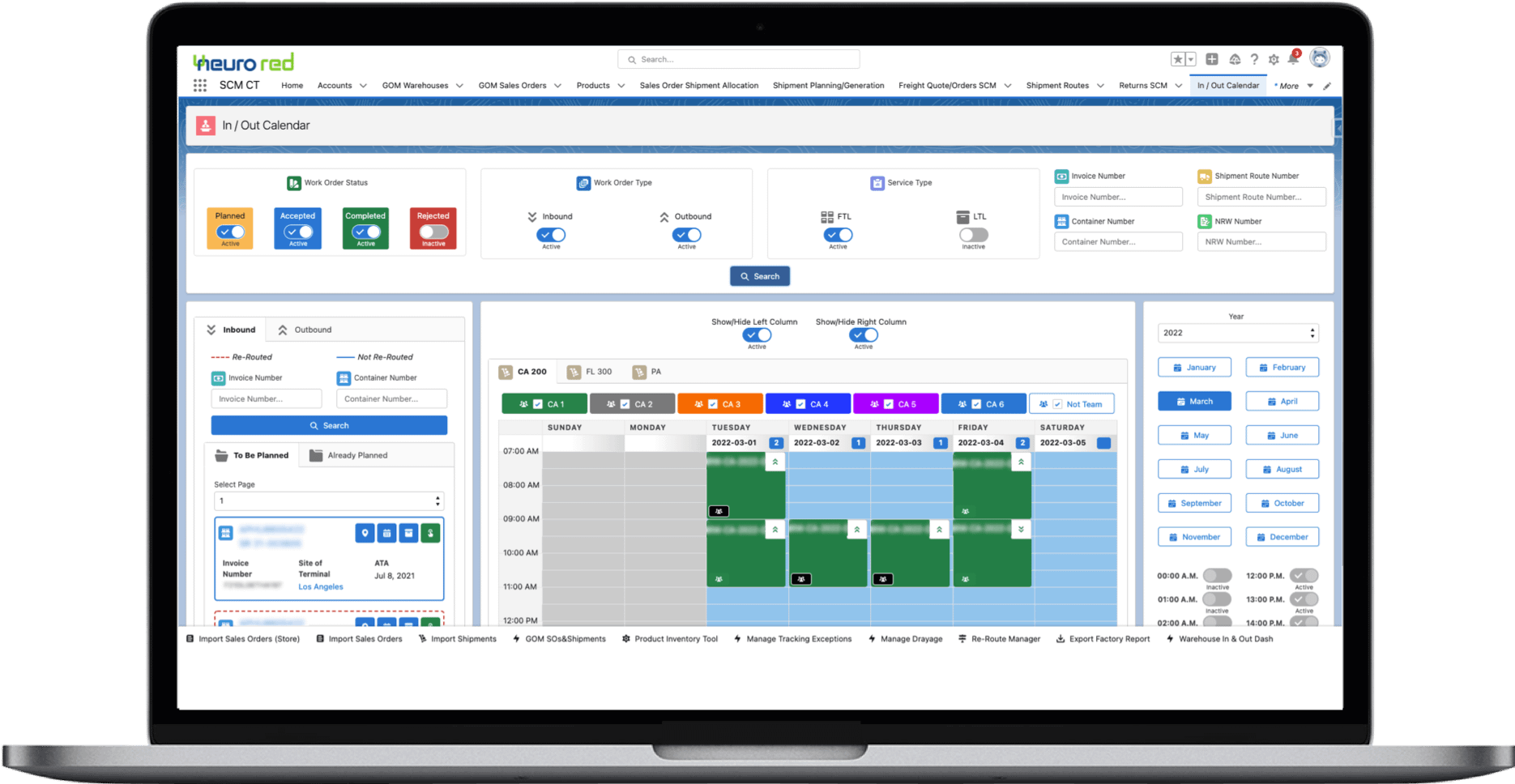 In/Out Calendar for Warehouses
Drayage Management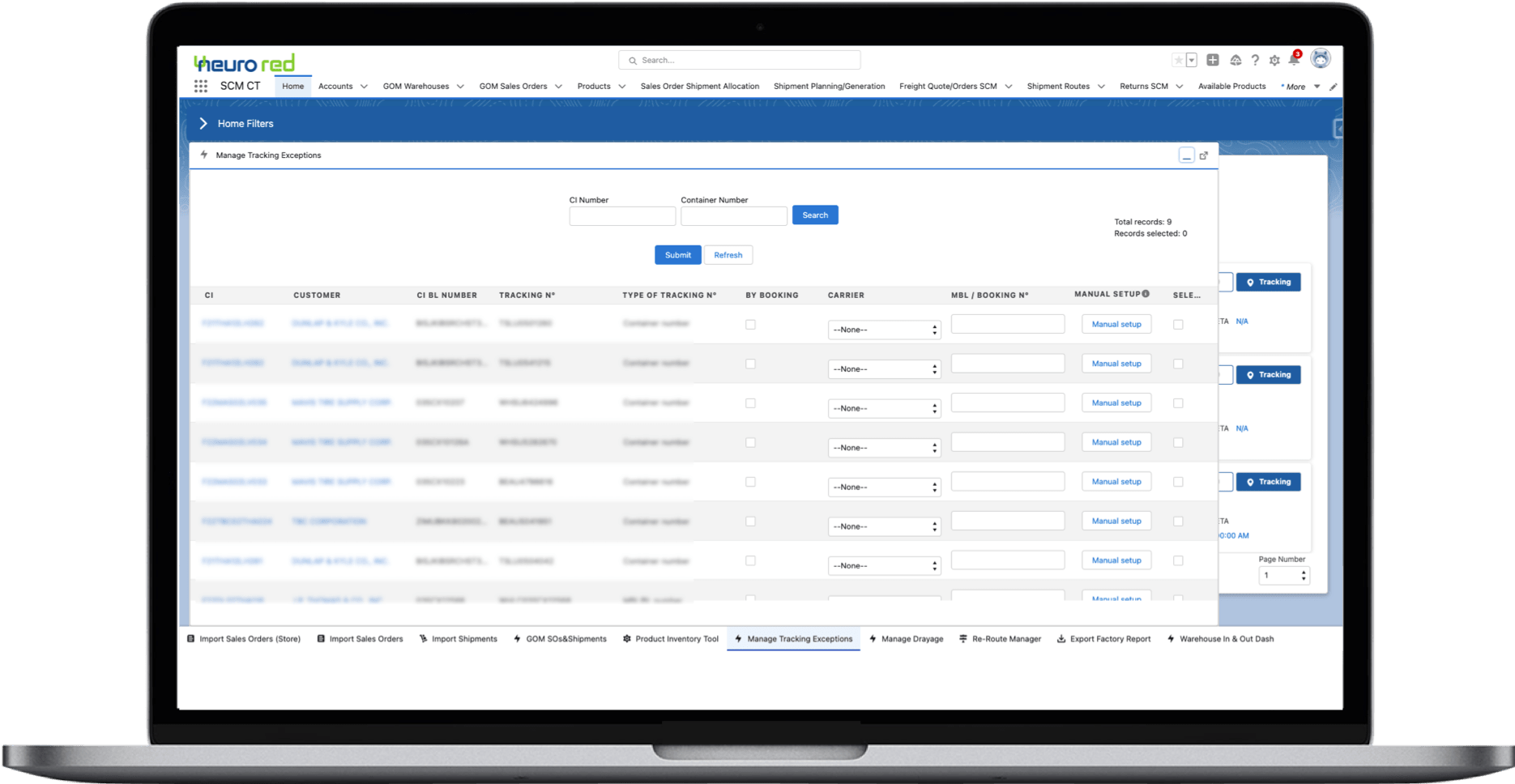 Exceptions Management for Tracking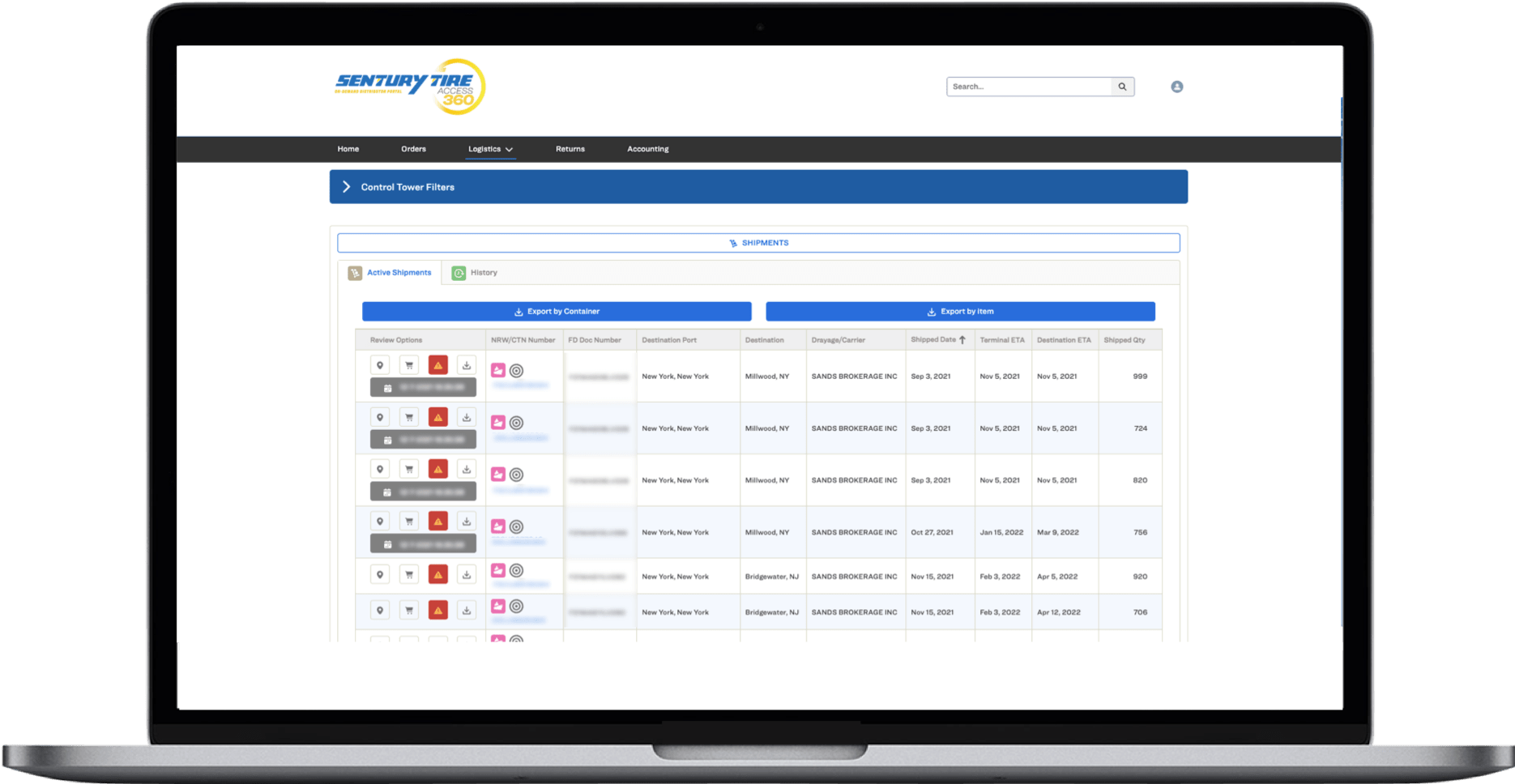 Shipment Control Tower in Customer Portal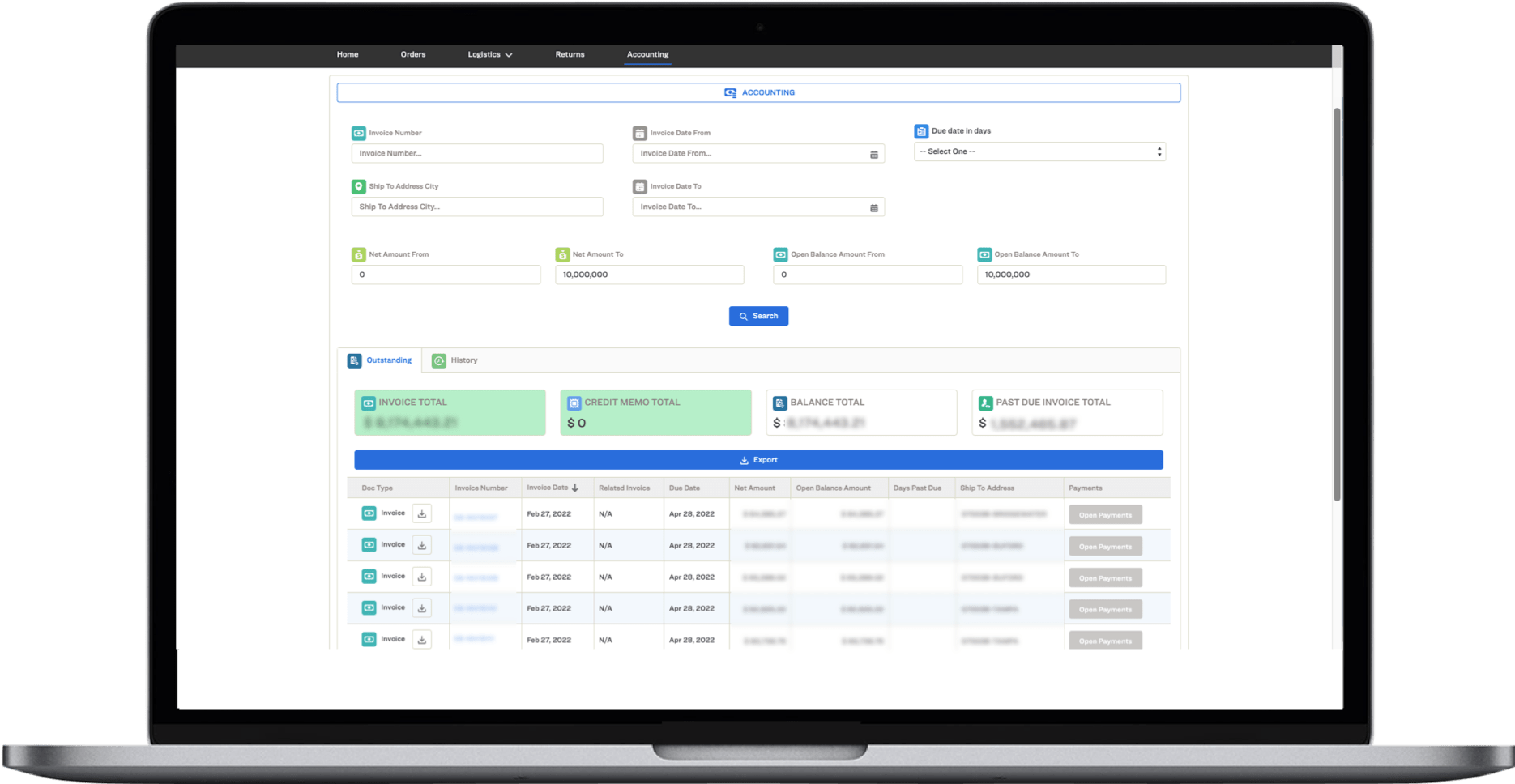 Accounting Summary in Customer Portal
Here's Sentury Tires USA's Experience in their Own Words:
"We approached Neurored with a very specific idea of what we wanted and thanks to their Salesforce expertise, we have launched our vision of an interactive customer portal. Our customers now have detailed, real-time visibility of their shipments and are notified of relevant events as soon as they occur, even if the shipment has multiple drops."
"We chose Neurored because of their flexible business model and how they are able to adapt to our organization's needs as we grow. Apart from offering a great customer portal solution, the Neurored team is also a trusted advisor and helped Sentury use the Salesforce platform to its full potential."
EUROPARTNERS SET TO DOUBLE GLOBAL FOOTPRINT WITH NEURORED
Success Story
Neurored's CPQ Solutions helped Europartners speed up their quotation process by 4 times…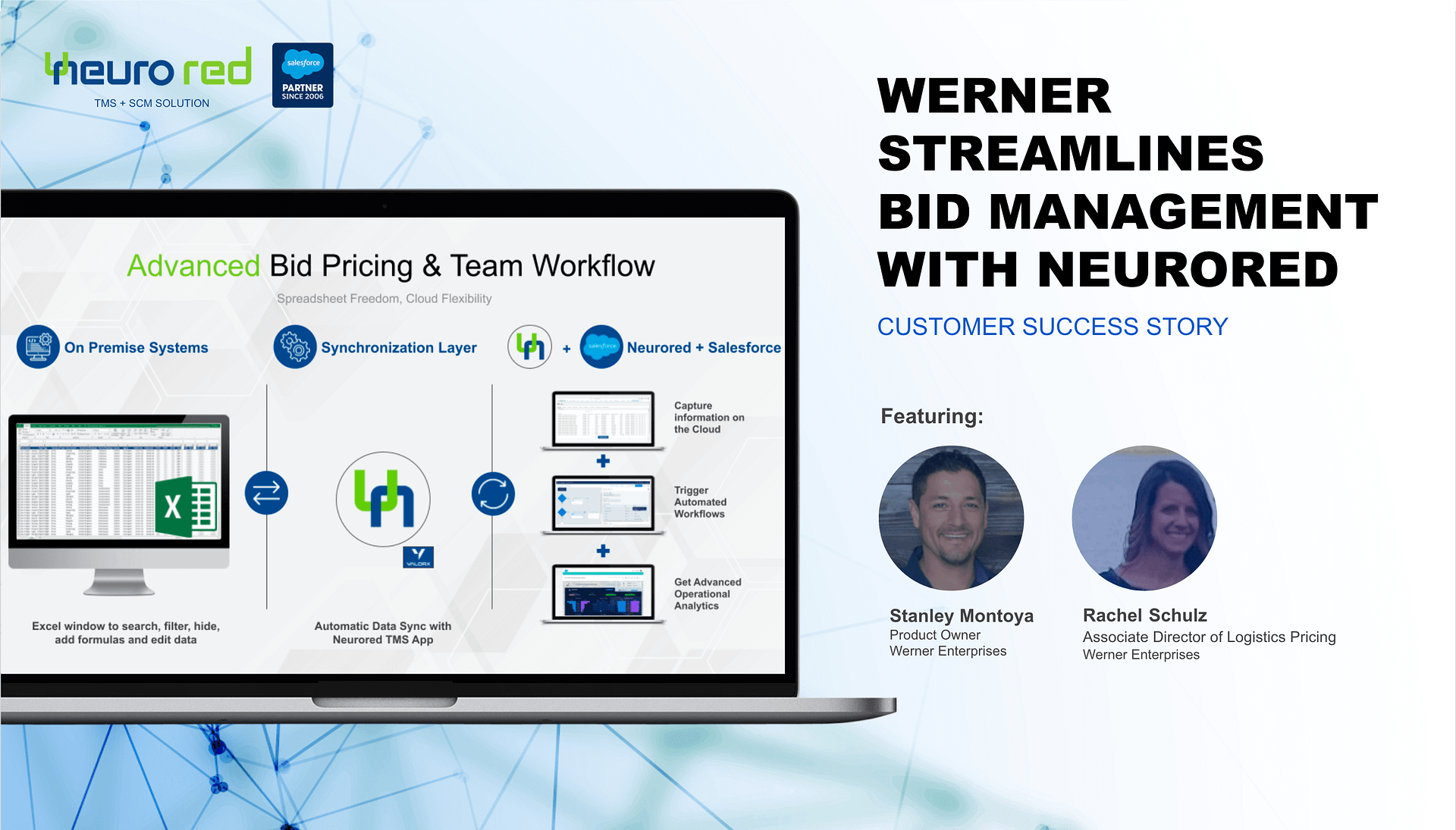 WERNER STREAMLINES BID MANAGEMENT WITH NEURORED
Success Story
Werner Streamlines Bid Management with NeuroredThis week, we spoke with Rachel Schulz and Stanley Montoya of Werner Enterprises (the Associate Director of Logistics…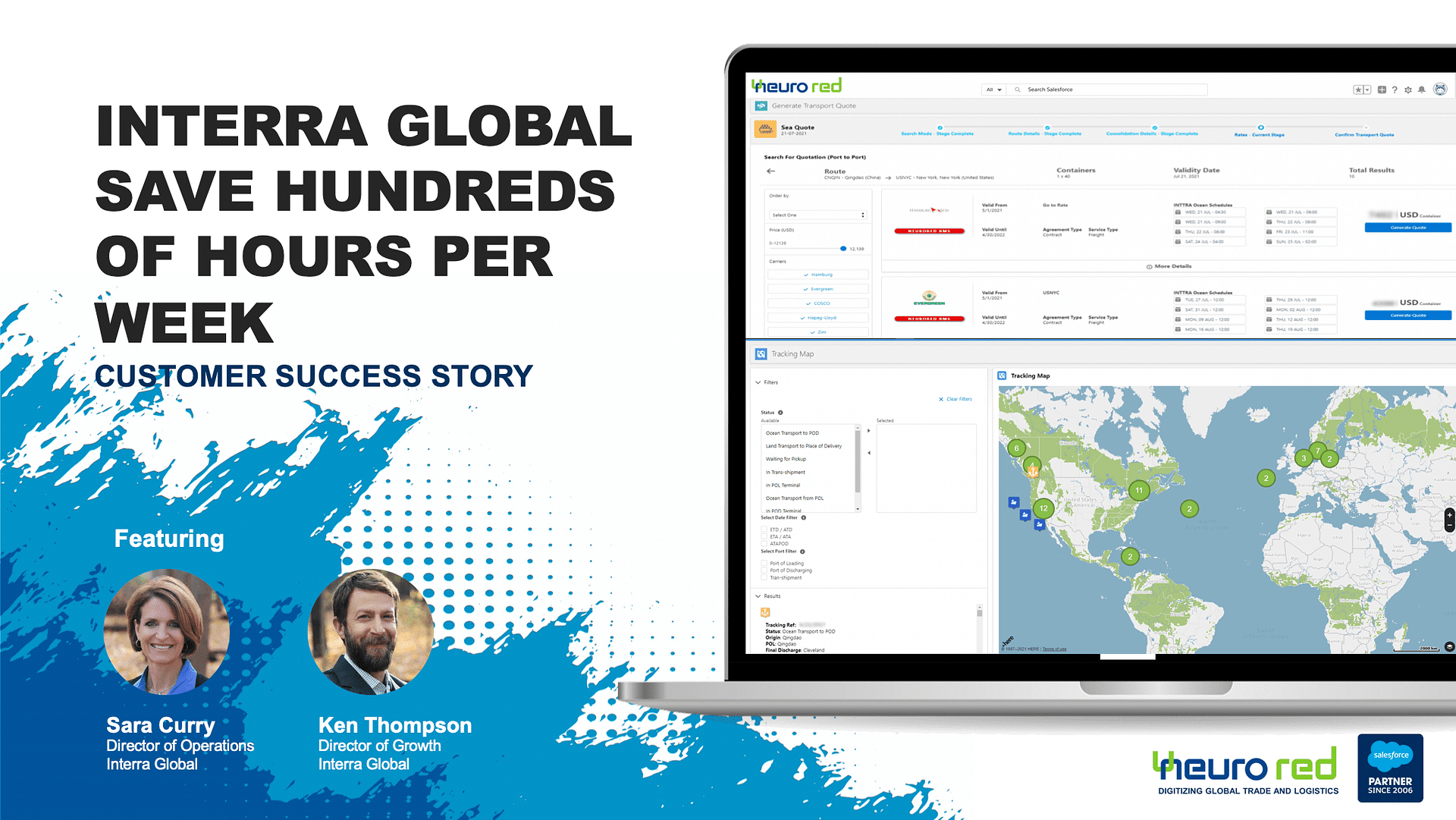 INTERRA GLOBAL SAVE HUNDREDS OF HOURS EVERY WEEK WITH NEURORED
Success Story
In this month's edition of Neurored's Customer Success Stories, we spoke with Interra Global's Sara Curry and Ken Thompson to find out how Neurored is working for them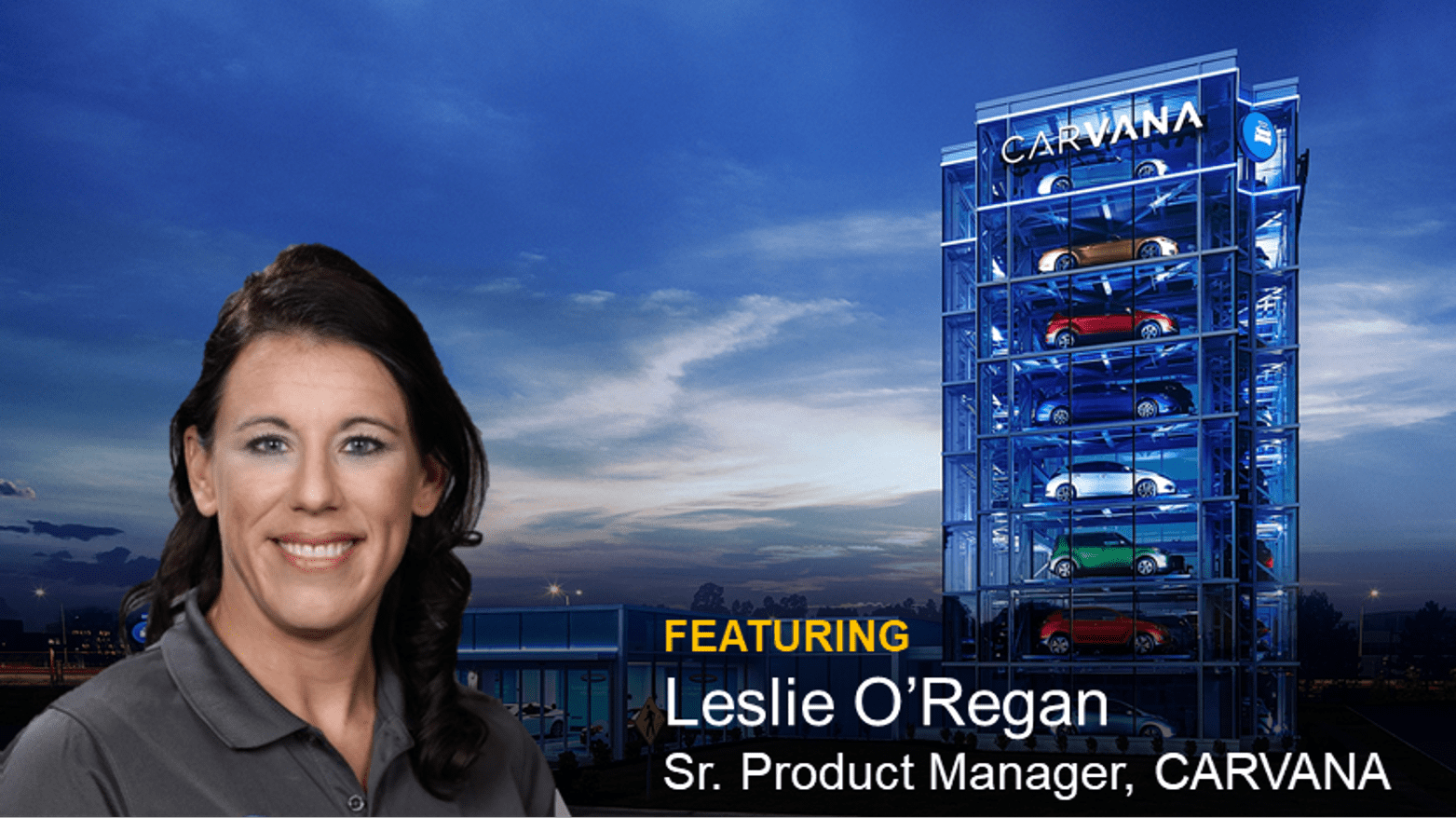 WHY CARVANA CHOSE A SUPPLY CHAIN CONTROL TOWER OVER DASHBOARDS TO ENHANCE OPERATIONS?
Success Stories
We invited the Sr. Product Manager of Supply Chain at Carvana, to discuss how Neurored Control Tower helped…
Let's Get Started
Schedule a Demo Now