Neurored's Leads the SCM Software Revolution in 2023
In the rapidly evolving landscape of Supply Chain Management (SCM) software, Neurored has always aimed to be a trendsetter rather than a participant. And this year, we're thrilled to announce that our aspirations have translated into tangible awards!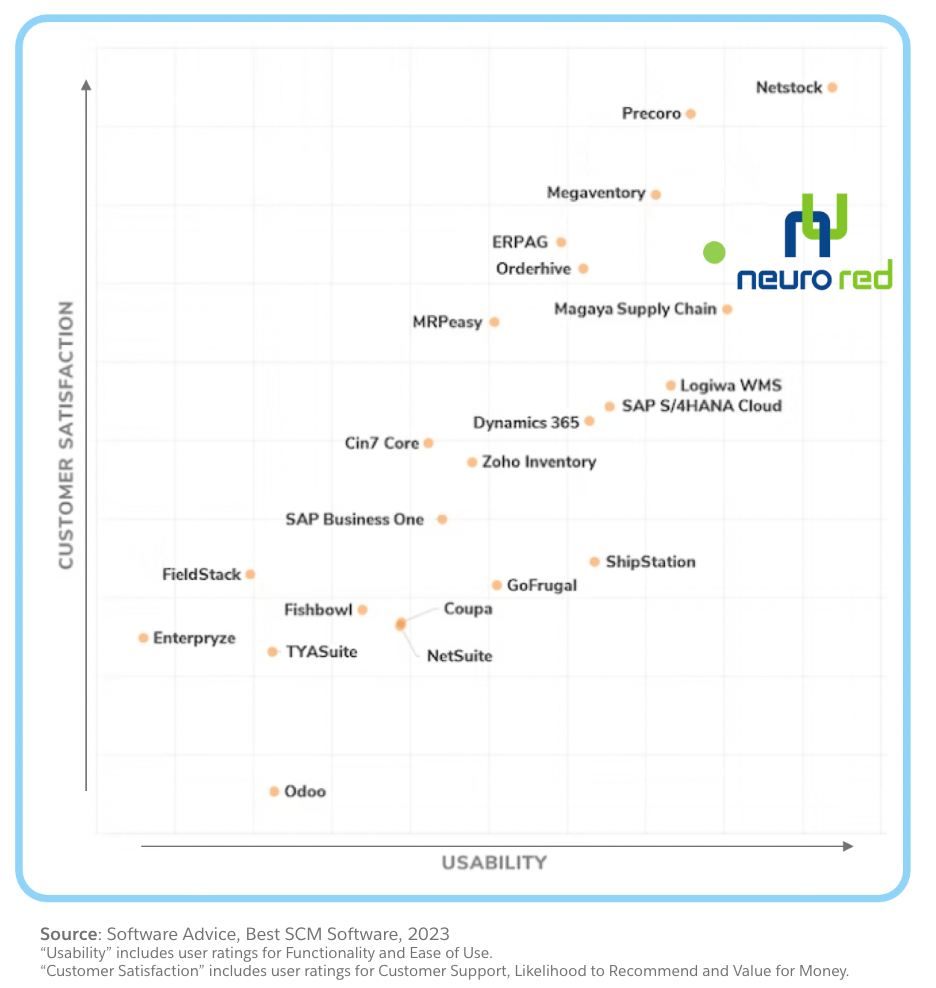 This pivotal acknowledgment underscores our perpetual dedication to industry excellence. However, the accolades don't stop there. We're also recognized as:
Front Runners on SoftwareAdvice: More than just a title, it reflects our software's outstanding usability and the unparalleled value we bring to our clientele.
Category Leaders on Getapp: A testament to our unwavering promise of consistently delivering top-tier solutions tailored for SCM's intricate demands.
Easiest-to-Use Freight Software on Capterra: affirming our principle that user-centricity is foundational to superior software design.
Position on Capterra's Shortlist: A reinforcement of our leadership role in advancing the SCM software landscape.
Foundations of Our Success

While accolades are the visible pinnacle of our efforts, the ascent is marked by determination, ceaseless innovation, and invaluable trust from our partners.
"At Neurored, we don't let our egos get in the way of innovation." comments CEO & Founder  Ricardo Medem. "Instead of trying to be the leaders in every technology niche, we partner with the leading players to ensure our customers always get the best tools. Our expertise in picking the right tools and unifying these tools with the Salesforce Platform empowers customers to scale and cater to a global clientele with unparalleled efficiency."

The Voices In Our Head
The steadfast confidence of our customers fuels our success. Their voice and support motivate us to keep striving for excellence. Here are some quotes from our clients:
Thank you for your continued trust and support.
"The best CRM and software for logistics and supply chain management, it is very simple, and you can always add new features."
After implementing the solution, we've had a very good functional baseline, improvement in productivity with an incredible 95% user satisfaction!" 
"Neurored enabled us to go paperless and digital! The team at Neurored is always on hand to support and offer new and innovative ideas." 
"Without a doubt the best team."
Thank you for your continued trust and support.
The Road Ahead
While we take a moment to appreciate our team's achievements, we are acutely aware that our journey of innovation and excellence is perpetual. With groundbreaking features in the pipeline, the trajectory for Neurored and our community only points upwards.
Here's a sneak peek into the latest innovations at Neurored:
Learn more about the latest innovations at Neurored
Join Us On Our Journey
If you have yet to experience the Neurored difference, now's the perfect time.
Let's transform your operations and partner to digitize global transportation and logistics!
Cheers to celebrating the next milestones with you!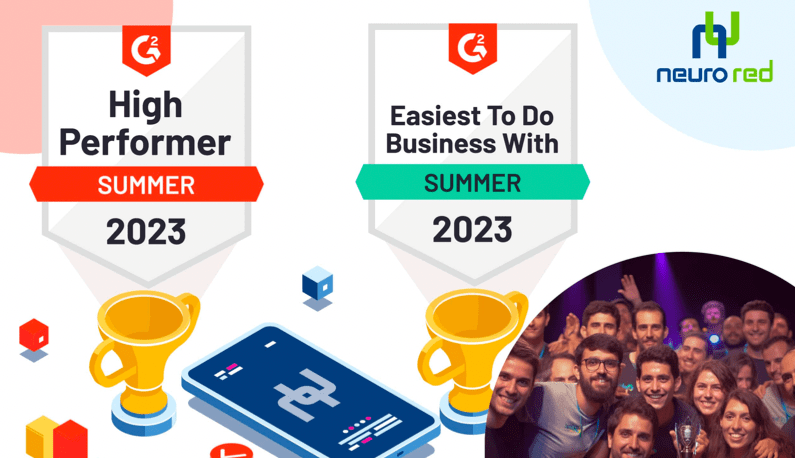 G2'S TOP PERFORMER IN SUPPLY CHAIN SUITES
Success Story
Neurored named "High Performer" and "Easiest To Do Business With" in the Supply Chain Suites category 2023 by G2.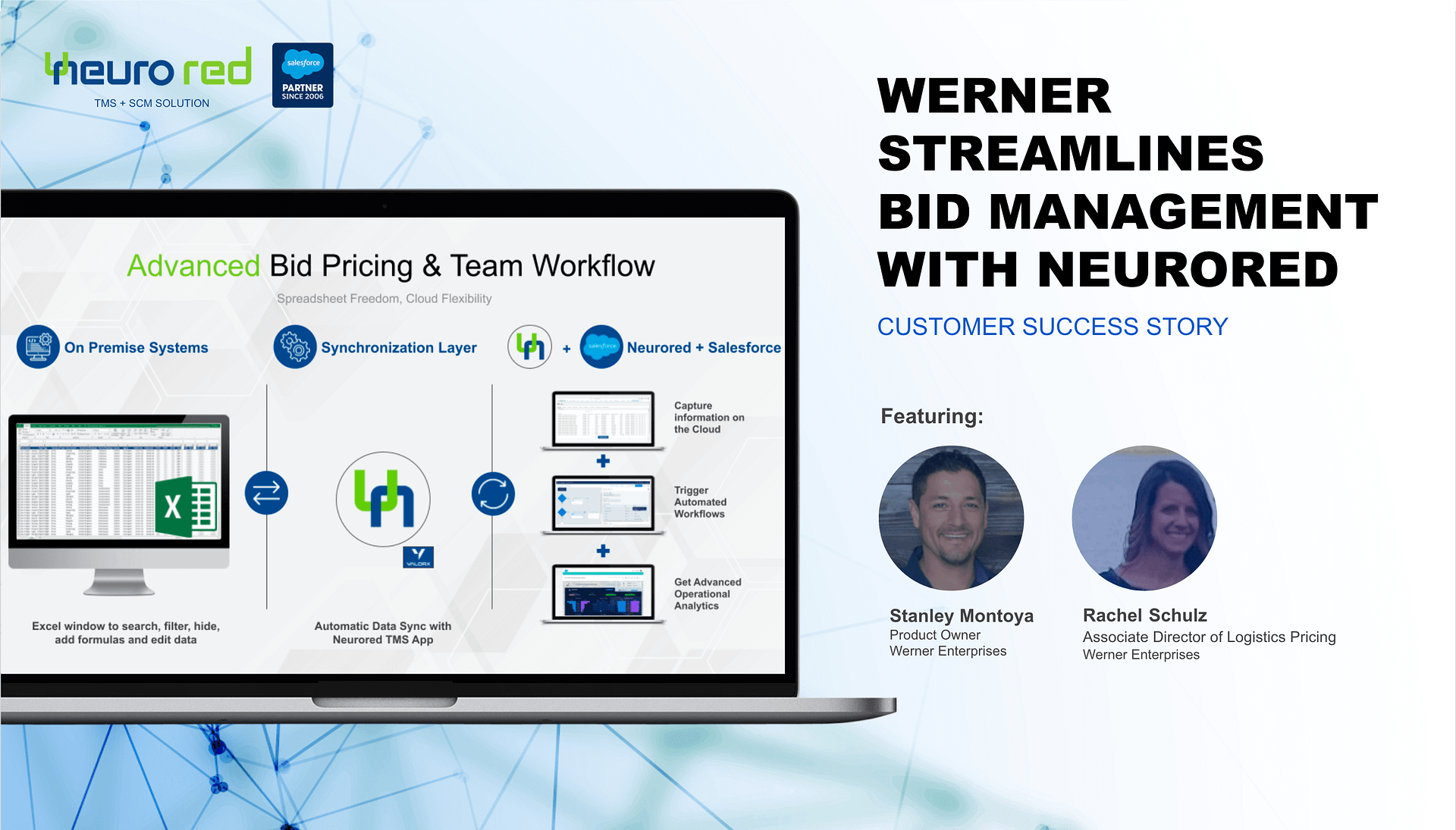 WERNER STREAMLINES BID MANAGEMENT WITH NEURORED
Success Story
Werner Streamlines Bid Management with NeuroredThis week, we spoke with Rachel Schulz and Stanley Montoya of Werner Enterprises (the Associate Director of Logistics…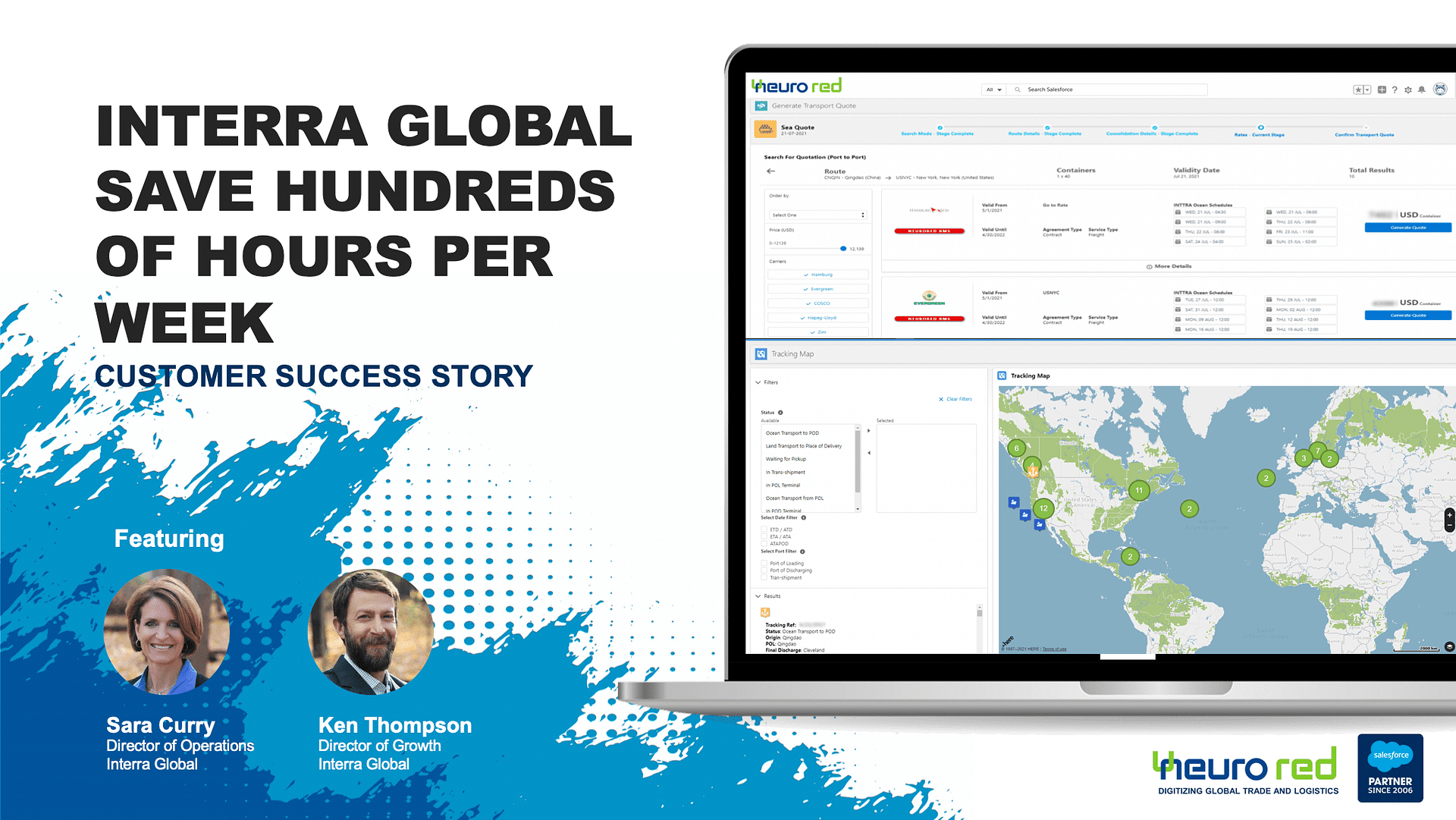 INTERRA GLOBAL SAVE HUNDREDS OF HOURS EVERY WEEK WITH NEURORED
Success Story
In this month's edition of Neurored's Customer Success Stories, we spoke with Interra Global's Sara Curry and Ken Thompson to find out how Neurored is working for them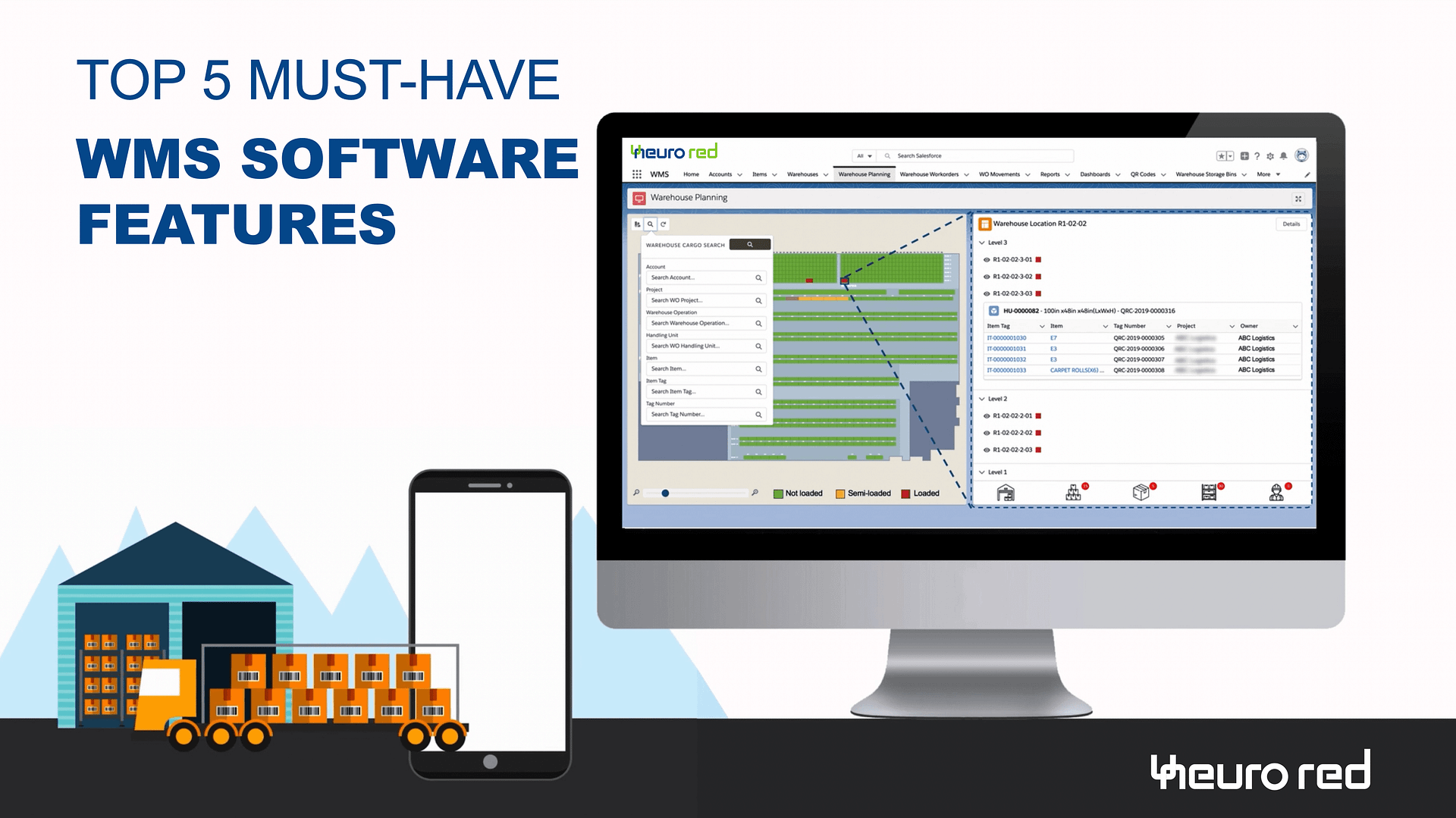 TOP 5 MUST-HAVE WMS SOFTWARE FEATURES
Neurored Product
One positive to come out of the disruptions global supply chains have endured in recent times is that the supply chain crisis has drastically increased and…
Let's Get Started
Schedule a Demo Now