NEURORED WINS FREIGHT.TECH 100 AWARD
Neurored Recognized in Freight.Tech 100
FreightWaves recognizes Neurored as one of the 'Most Innovative and Disruptive Companies' in this year's Freight Tech 100 Award. Neurored shared the dais with leading freight tech companies like Amazon, FedEx, Uber Freight, Maersk, and Waze. The awards were conferred upon the companies after consultation with industry executives, investors, and academics from the FreightWaves Research Institute. Click here to see the winners of the Freight Tech 100 Award.
Neurored is a best-in-class, cloud-based Supply Chain & Transportation Management Suite powered by Salesforce Platform. Neurored's mission is to help businesses involved in global trade operations to get unprecedented levels of efficiency, visibility, and connectivity in an increasingly fast-paced digital economy. With over 80% of ocean lines coverage, 50% airlines coverage, and over a million ready-to-use rates, Neurored is a one-stop solution for Freight Forwarders, Shippers, and Wholesale Traders in the global supply chain industry.
When asked for a comment about the win, the Managing Director of Neurored, Joseph R Hudicka said, "At Neurored we always strive to delight the customer through innovation. Our happy customers are the reason we are the top-rated Supply Chain Management (SCM) suite on the Salesforce Marketplace (AppExchange) and we are glad that the industry experts have taken notice. Such recognition always inspires us to keep moving forward".
Come Start Your Journey with Us!
Could your business benefit from a powerful solution like ours? Schedule a Demo now!
EUROPARTNERS SET TO DOUBLE GLOBAL FOOTPRINT WITH NEURORED
Success Story
Alejandra Tamez, the Product Owner of Europartners, discusses how Neurored's CPQ Solutions helped them speed up their quotation process by 4 times…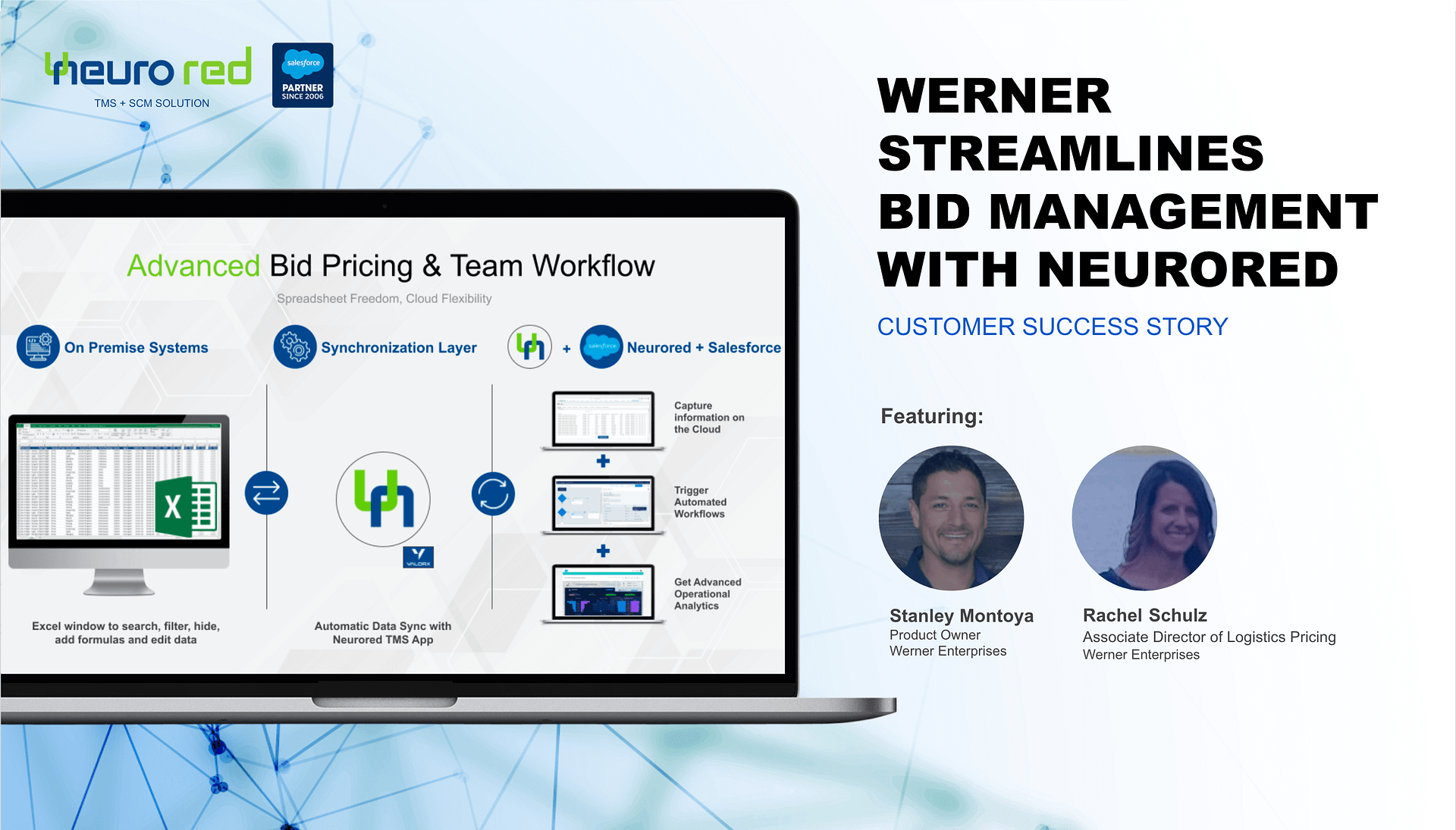 WERNER STREAMLINES BID MANAGEMENT WITH NEURORED
Success Story
Werner Streamlines Bid Management with NeuroredThis week, we spoke with Rachel Schulz and Stanley Montoya of Werner Enterprises (the Associate Director of Logistics…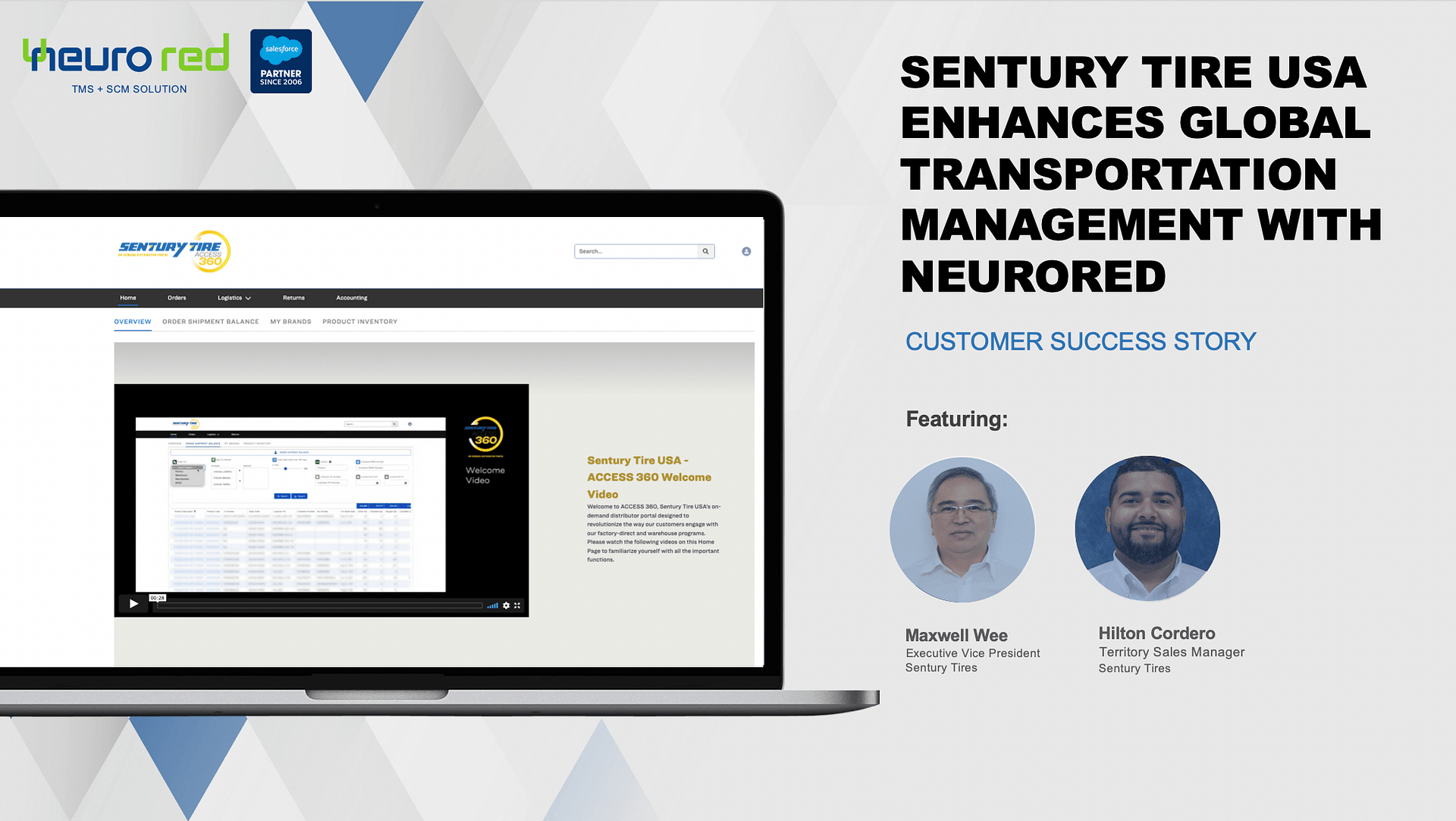 SENTURY TIRE USA ENHANCES GLOBAL TRANSPORTATION MANAGEMENT WITH NEURORED
Success Story
This week, we spoke with Maxwell Wee and Hilton Cordero of Sentury Tire USA (the Executive Vice President…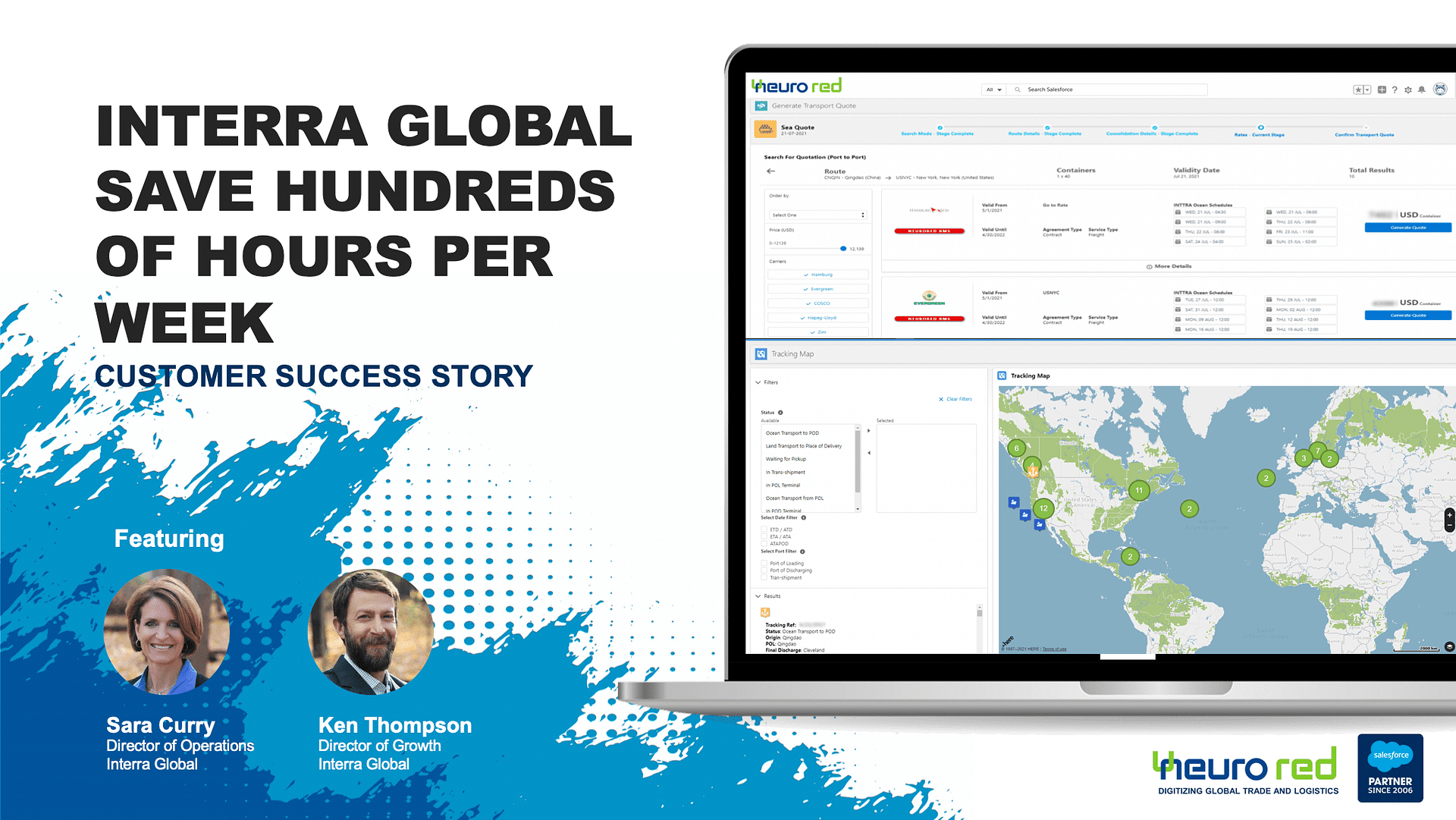 INTERRA GLOBAL SAVE HUNDREDS OF HOURS EVERY WEEK WITH NEURORED
Success Story
In this month's edition of Neurored's Customer Success Stories, we spoke with Interra Global's Sara Curry and Ken Thompson to find out how Neurored is working for them
Let's Get Started
Schedule a Demo Now