NEURORED AT DREAMFORCE CONFERENCE – 2018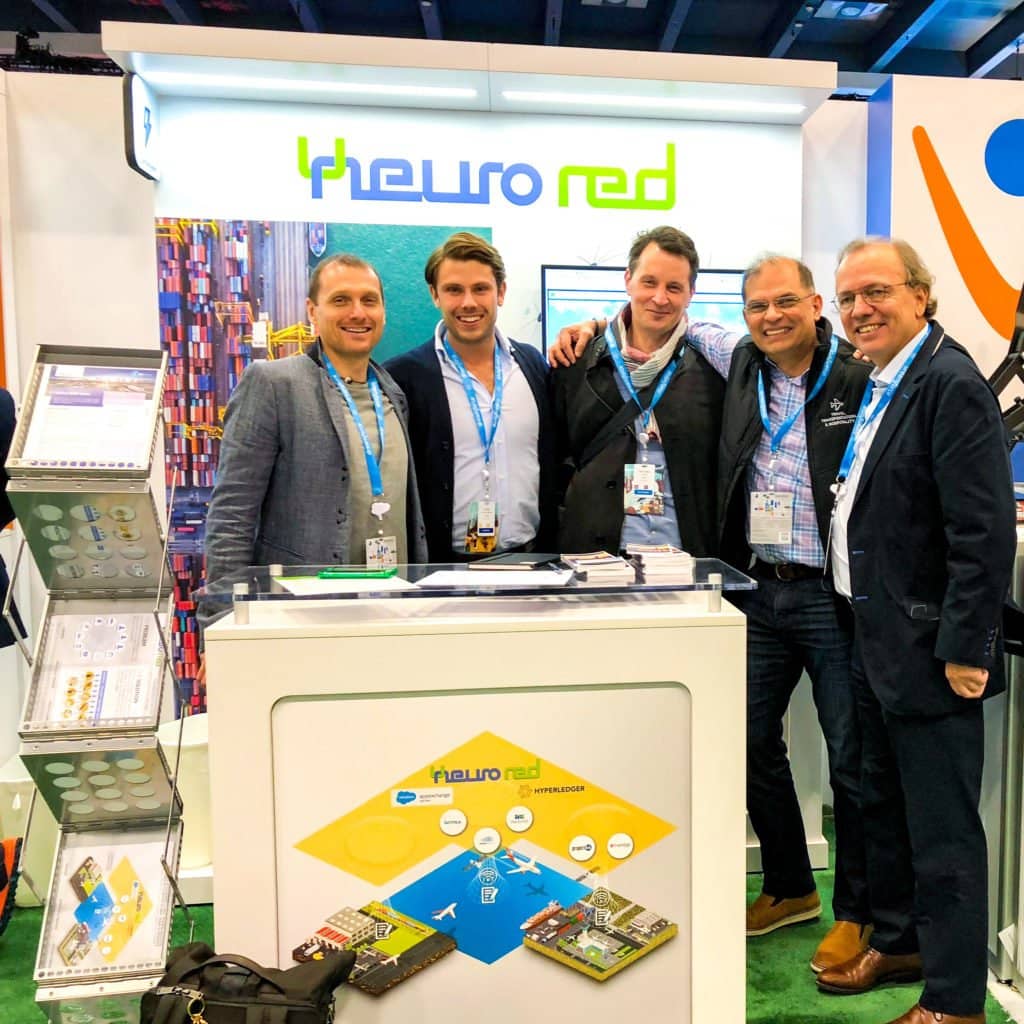 NEURORED AT DREAMFORCE CONFERENCE – 2018
Transport and Logistics is the backbone of many industries – manufacturing, retail, and eCommerce – however, it's never been felt more strongly than in the age of the customer, where same-day shipping is quickly becoming the norm. Watch us to learn how the Transportation and Logistics industry is innovating to show customers, vendors, and end-consumers where their shipments are, service them better with chatbots and voice-assistance and provide transparency with blockchain and IoT. Neurored, DHL, Freightos, and RedWood Logistics discussed how they are creating the first ever seamless shipper experience for manufacturers, retailers, and end customers. They also showcased how they're bringing it to life with live demos.
Salesforce is delivering the future of Global Trade & Logistics, rooted in secure digital communities, where customers, suppliers, and carriers engage from quote through delivery, with automated transparency, trust, efficiency, and speed. Watch  Neurored demonstrate its 100% Native Force.com, Global Supply Chain & Transportation Management App highlighting use cases for shippers, freight forwarders, and wholesale traders. As an added bonus, Neurored highlights its Blockchain For Files add-on, also available in the Salesforce AppExchange, which ensures documents are authentic, unchanged, and free of fraud. 
---
 SPEAKER
 Joe Hudicka,
Managing Director, Neurored
---
Come Start Your Journey with Us!
Want to know more? Reach us here for a demo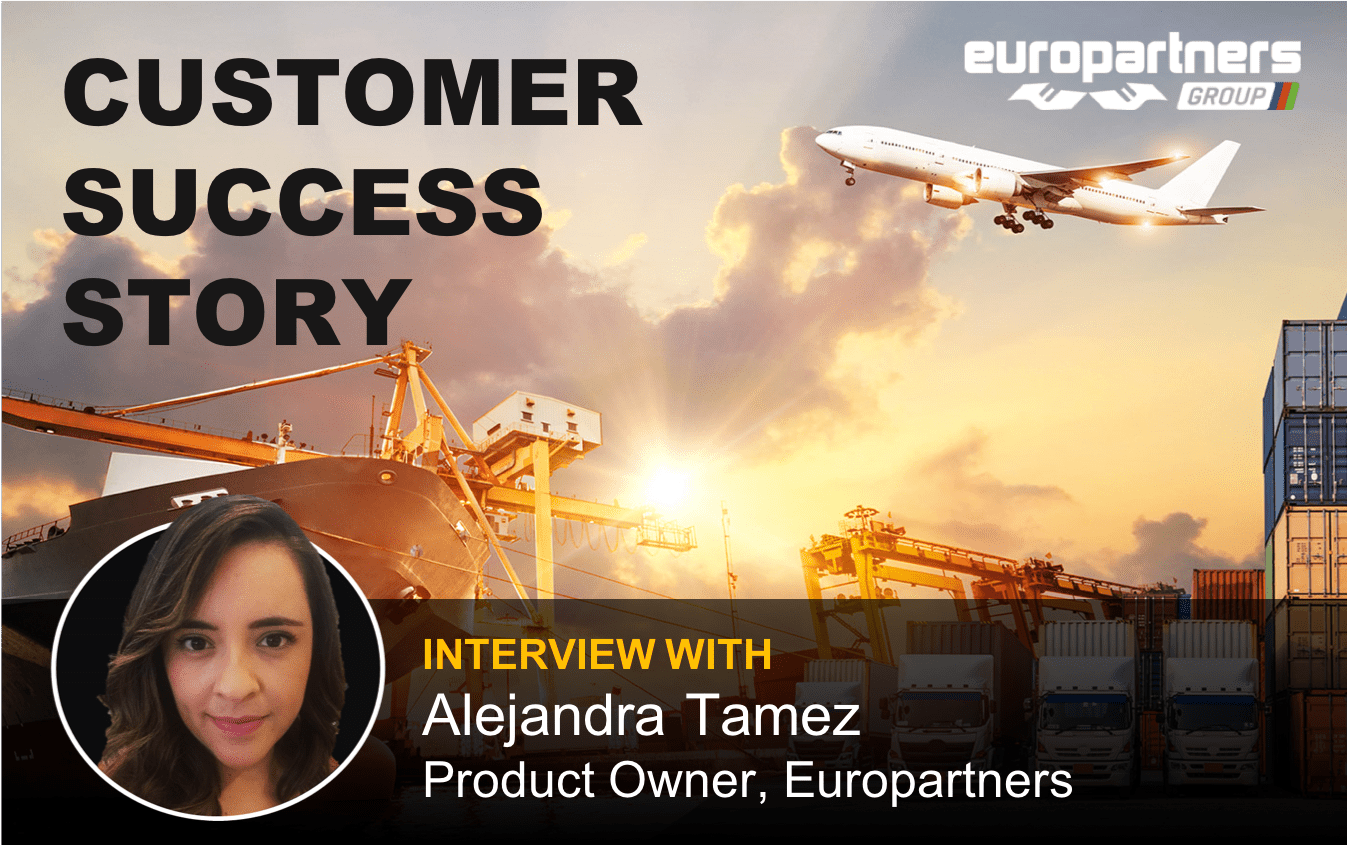 EUROPARTNERS SET TO DOUBLE GLOBAL FOOTPRINT WITH NEURORED
Success Story
Alejandra Tamez, the Product Owner of Europartners, discusses how Neurored's CPQ Solutions helped them speed up their quotation process by 4 times…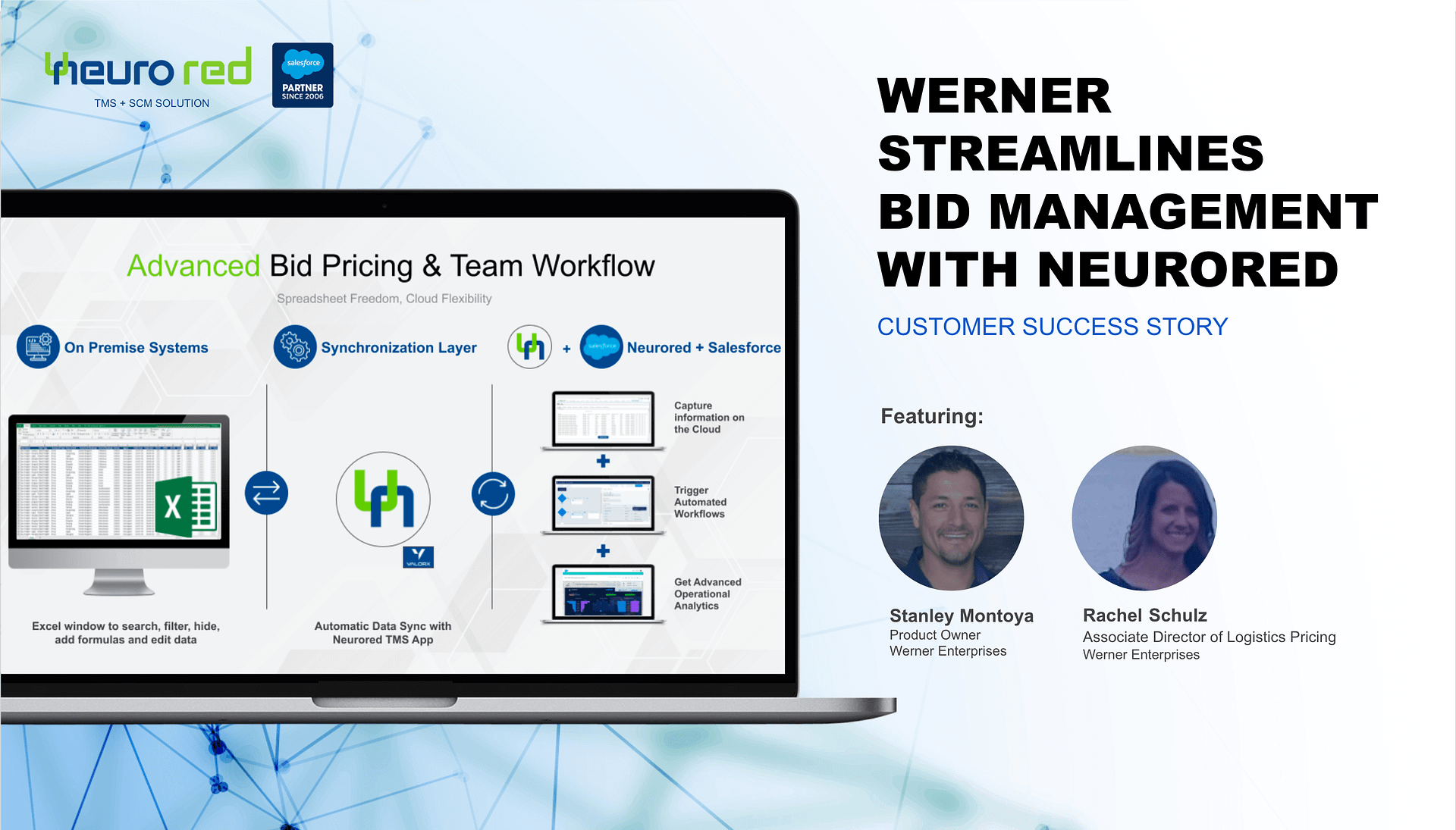 WERNER STREAMLINES BID MANAGEMENT WITH NEURORED
Success Story
Werner Streamlines Bid Management with NeuroredThis week, we spoke with Rachel Schulz and Stanley Montoya of Werner Enterprises (the Associate Director of Logistics…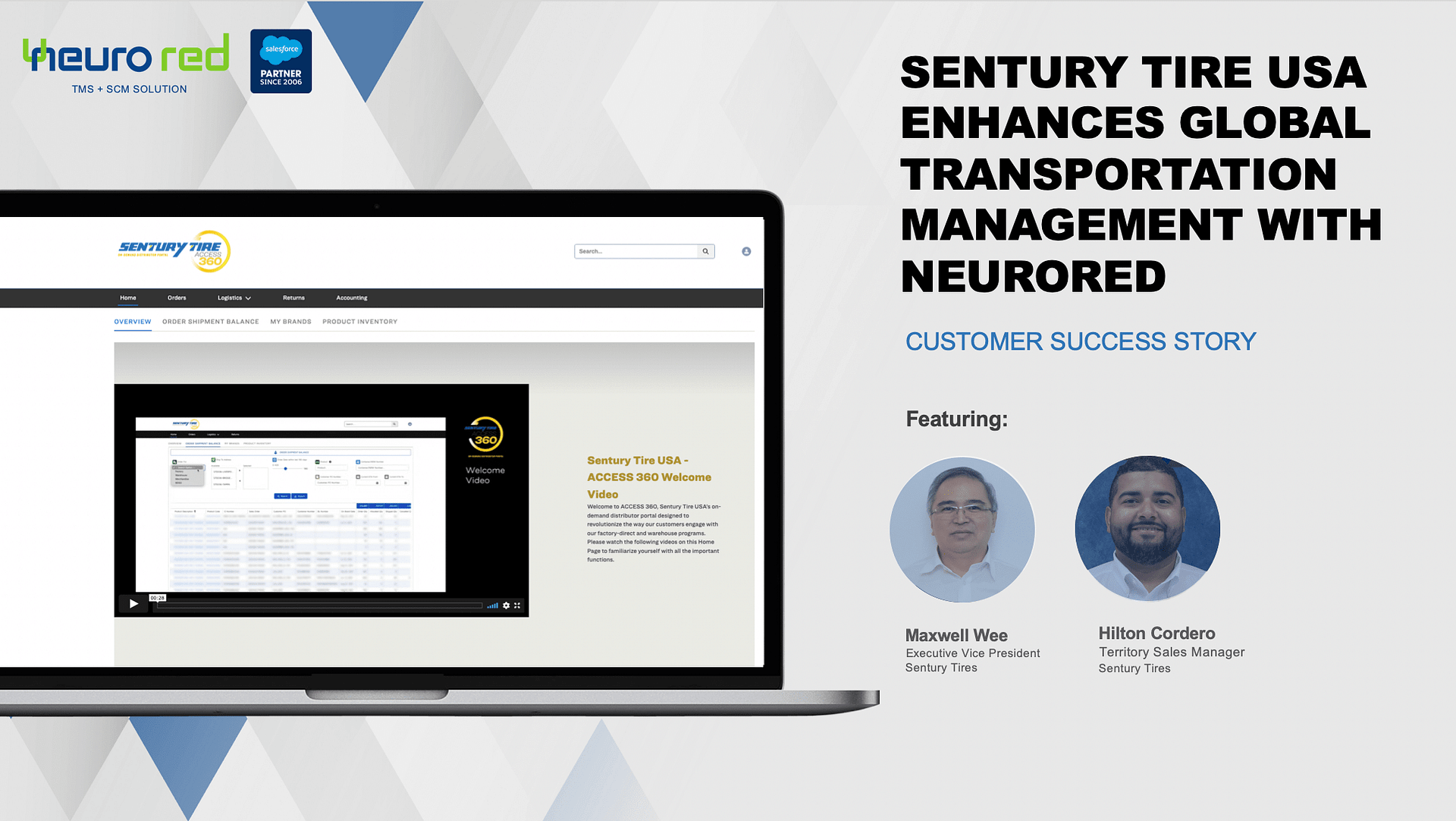 SENTURY TIRE USA ENHANCES GLOBAL TRANSPORTATION MANAGEMENT WITH NEURORED
Success Story
This week, we spoke with Maxwell Wee and Hilton Cordero of Sentury Tire USA (the Executive Vice President…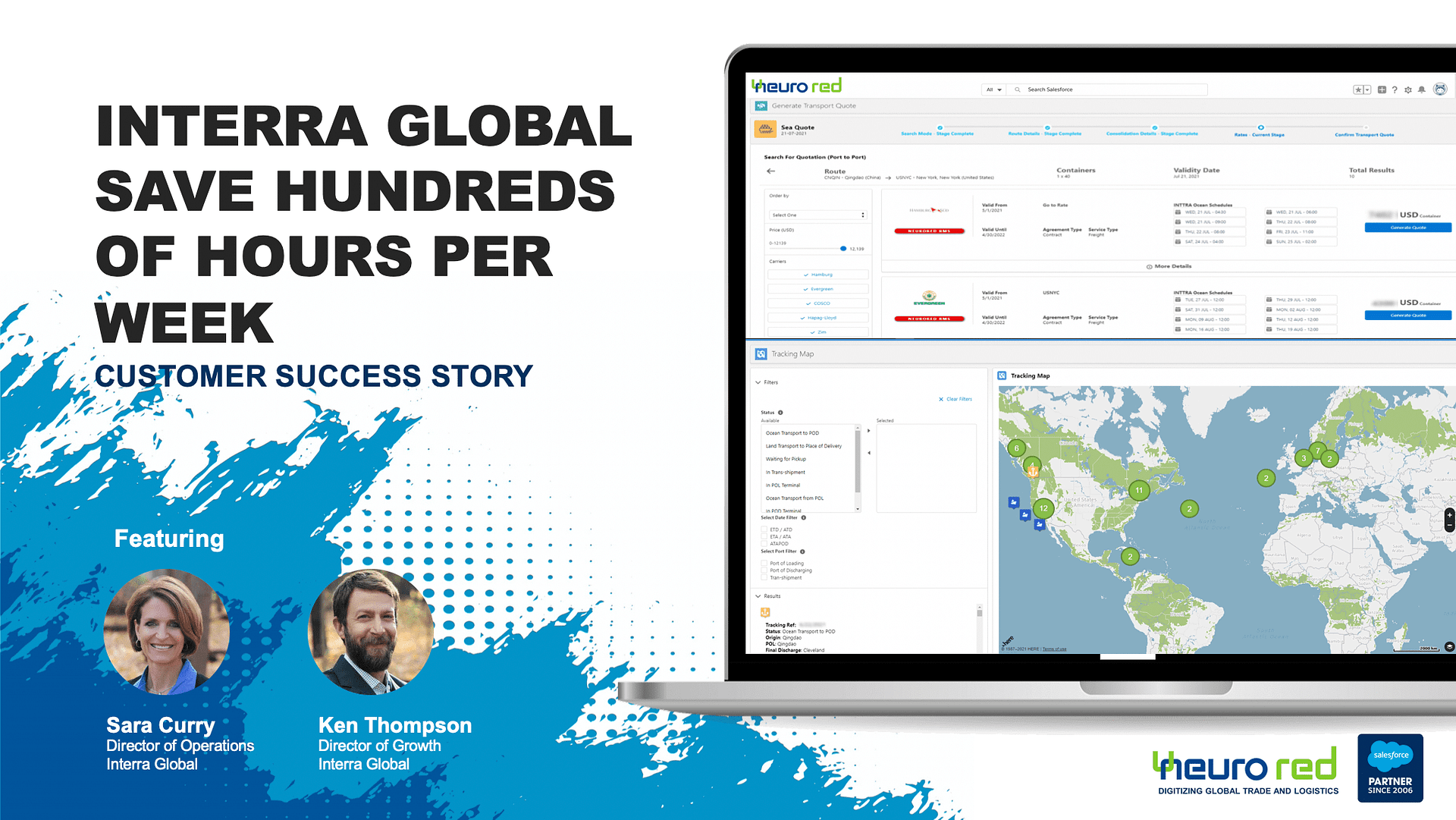 INTERRA GLOBAL SAVE HUNDREDS OF HOURS EVERY WEEK WITH NEURORED
Success Story
In this month's edition of Neurored's Customer Success Stories, we spoke with Interra Global's Sara Curry and Ken Thompson to find out how Neurored is working for them
Let's Get Started
Schedule a Demo Now
Europe- Spain:
Paseo Club Deportivo 2, Casa 122
La Finca, Pozuelo de Alarcón.
USA - New Jersey:
Neurored LLC
300 Carnegie Center, Suite 150
Princeton, NJ 08540