Digitize Maritime Operations on Salesforce AppExchange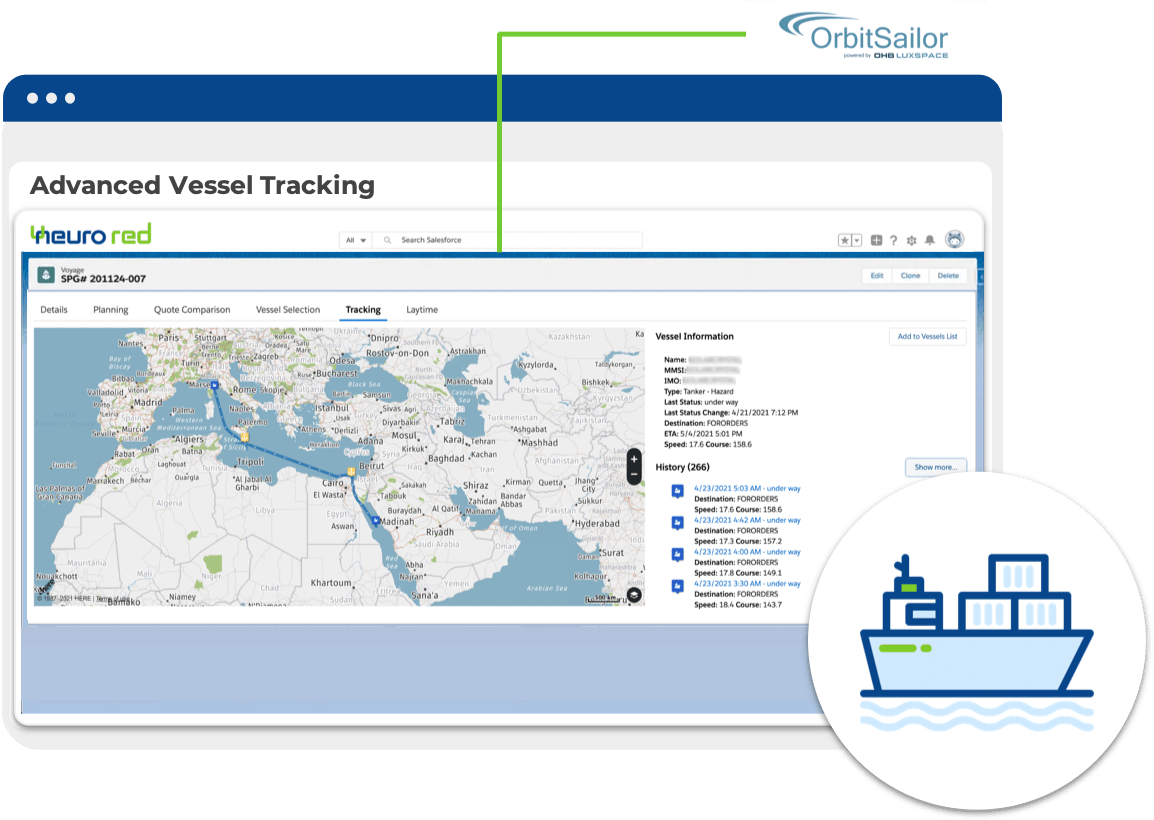 Get reliable tracking insights on vessel location and performance from LuxSpace, and optimize travel time and costs with Neurored's TMS & SCM system.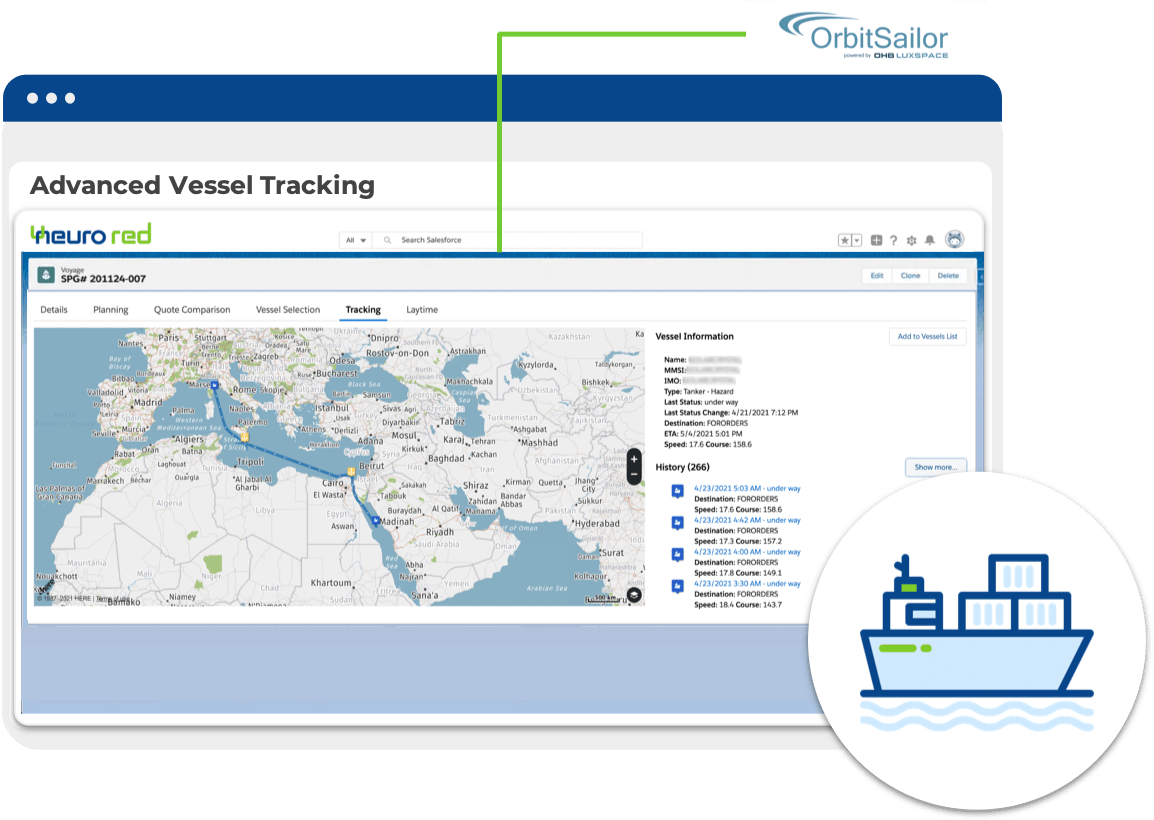 Power of the LuxSpace-Neurored Partnership
Global tracking coverage across 250k+ ships leveraging OrbitSailor's advanced services and global AIS satellite and terrestrial network.
Real-time vessel tracking and analytics with customizable alerts and notifications for shipping events accessible through OrbitSailor API.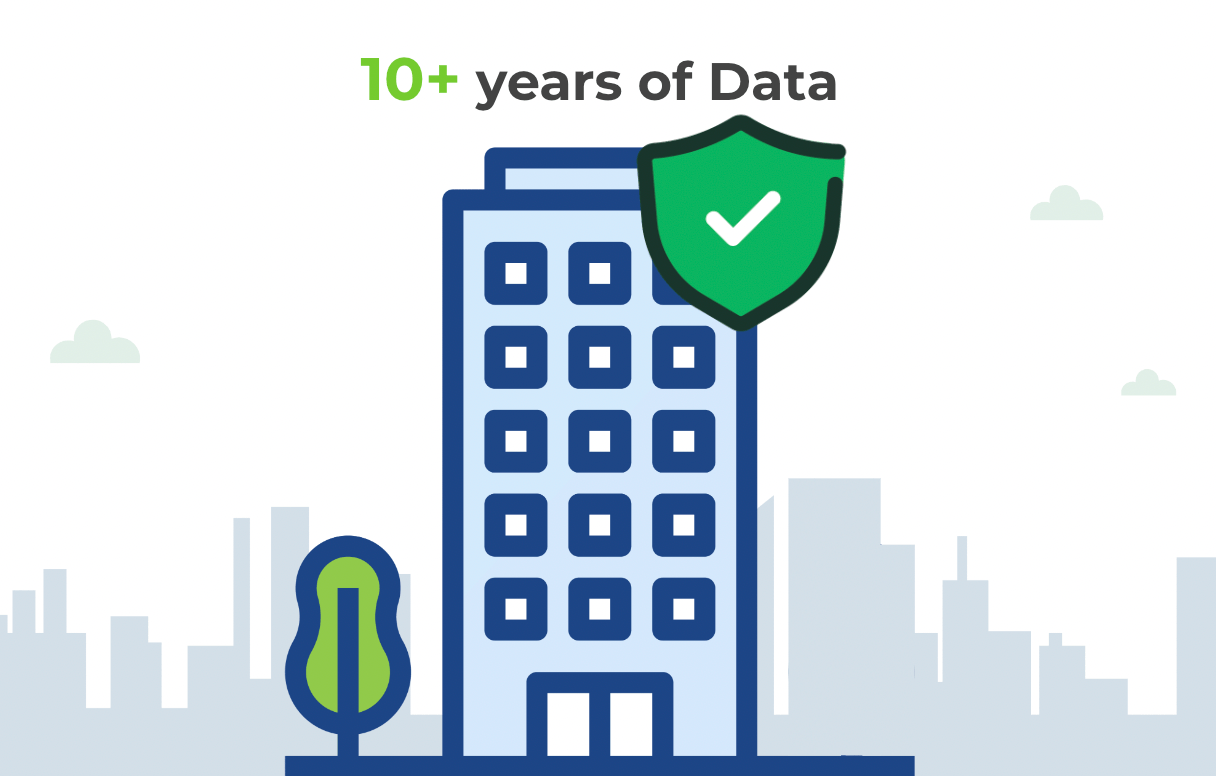 Reliable tracking information with 10+ years of historical AIS data and innovation excellence in providing services for the maritime industry.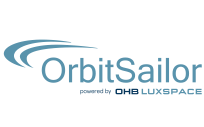 LuxSpace is the foremost manufacturer of small satellite systems and space-based applications providing innovative solutions across navigation, communication, and observation. The company pioneered satellite AIS technology with the first satellite-based AIS data service and continues to enable the digitization of the maritime industry with its own OrbitSailor service.
Neurored is a robust, Salesforce-based TMS & SCM software that integrates with leading logistics technology players to provide solutions for multimodal transportation tracking, freight rates management, vendor management, and logistics optimization with complementary tools for managing terminal operations, process automation, and customer/partner portals.
Uniting Logistics Technology Innovators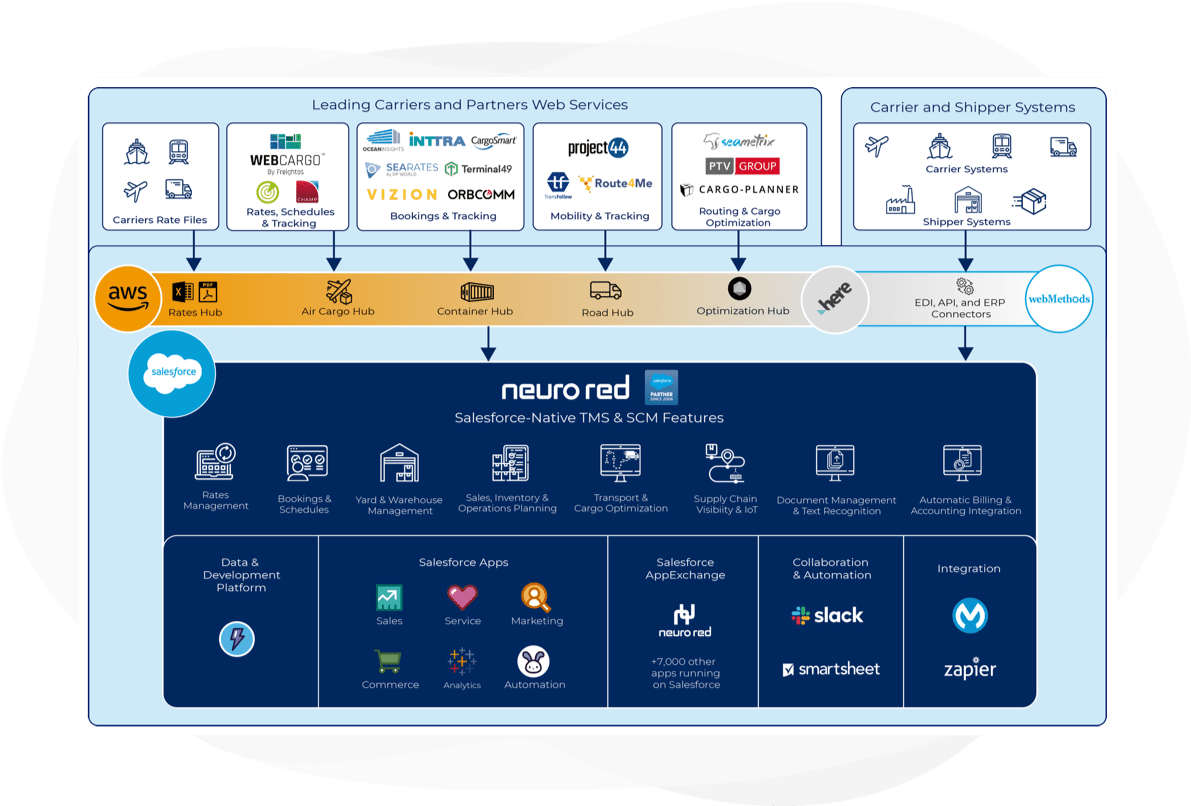 Neurored partners with leading niche logistics tech providers to give customers:
Fail-Proof Innovation: Integrating leading logistics tech partners instead of being the jack of all trades.
Complementary Solutions: Combining unique partner strengths to create a solution that outperforms standalone products.
Robust Foundations: Neurored leverages the secure, stable, and scalable cloud infrastructure of Salesforce and AWS. Learn more about Neurored's Multi-Cloud Architecture.
Technology Partners Integrated With Neurored TMS & SCM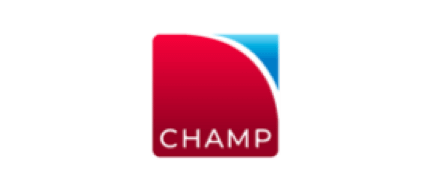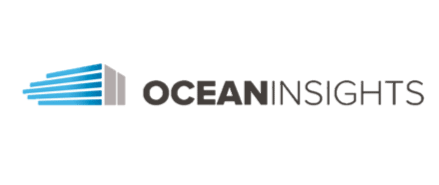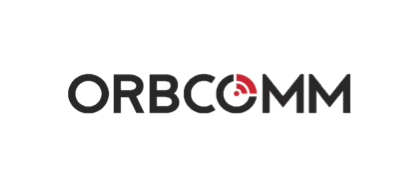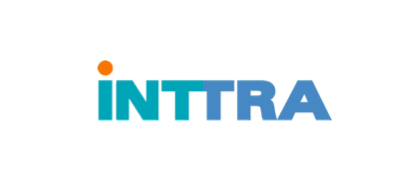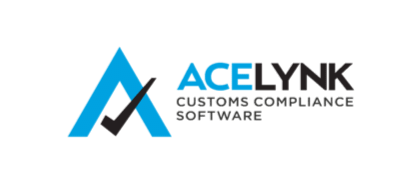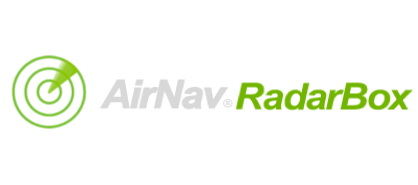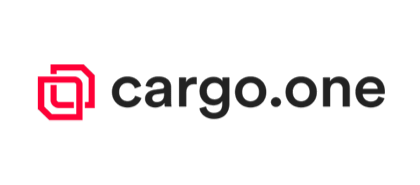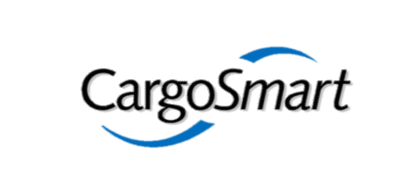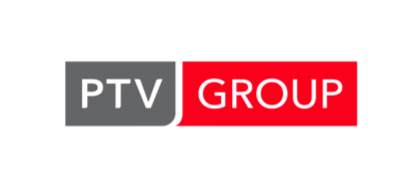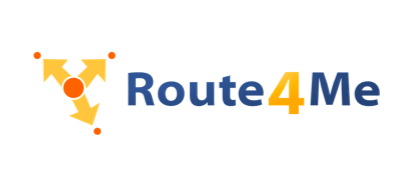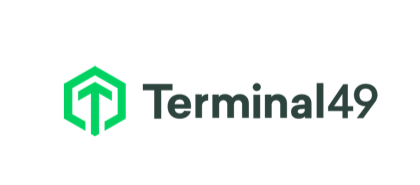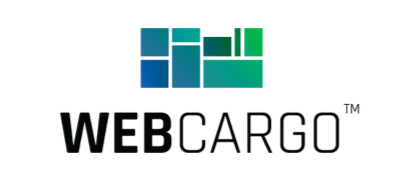 Customers Loving the Partnership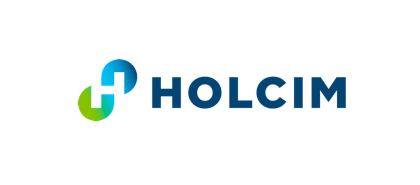 Holcim Trading
"We were looking at streamlining our end-to-end business processes, increasing efficiency, and getting reports & analytics out of it and Neurored was a very good fit for us. After implementing the solution, we've had an improvement in productivity with an incredible 95% user satisfaction!"

Sentury Tire USA
"We approached Neurored with a very specific idea of what we wanted and thanks to their Salesforce expertise, we have launched our vision of an interactive customer portal. Our customers now have detailed, real-time visibility of their shipments and are notified of relevant events as soon as they occur, even if the shipment has multiple drops."


Interra Global
"Apart from giving us accurate shipment details and geo locations, Neurored allows our sales team to view delivery estimates and manage exceptions. The sophistication of the tool helps us position ourselves as a strategic partner for our customers as customers appreciate the technological maturity of the solution."
Lets Get
Started
Schedule a Demo