Neurored Blockchain Impacting the $8.1 Tn Supply Chain Industry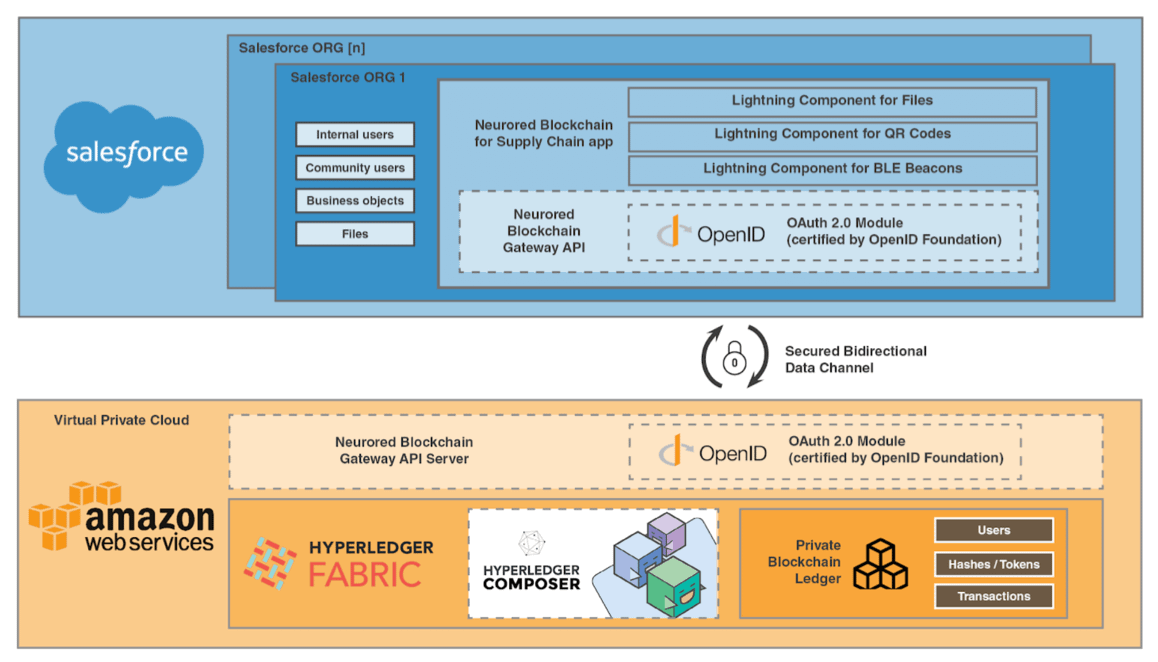 We're all familiar with the buzz around blockchain and advanced track & trace systems and its potential impact on the industry, but sometimes the real progress of this technology gets lost in the media frenzy. At Neurored we have made it our mission to implement these enabling technologies to delight our customers by being the highest rated Supply Chain Management App on Salesforce Market Place (AppExchange).
To understand how Neurored's App works, it is necessary to first understand what a cryptographic hash is:
A cryptographic hash function is a special class of hash function that is extremely difficult to reverse engineer, making it suitable for use in cryptography. It is a mathematical algorithm that produces an output (called 'hash value' or simply 'hash') of a fixed size irrespective of the size of the input (often called 'message'). The only way to recreate the input data from an ideal cryptographic hash function's output is to attempt a brute-force search of all the possible inputs to see if they produce a match.
Main properties of a cryptographic hash function are:
The same message always shows the same hash
It is fast in calculating the hash value of any message
It is infeasible to find a message from its hash value except by trying all possible messages
A small change in a message leads to a hash generation that is completely different from the old hash
No two messages will have the same hash value
In the context of our App, we use hash and keep them in an immutable way on the Blockchain (token) with the purpose of recognizing the same "message" all along the different stakeholders of the Supply Chain. This message could be in the form of Files, QR Codes or Beacons.
From a technical point of view, our App is highly secured as we have developed a solution to integrate any Salesforce Organisation with Blockchain through OpenID.
1] FILE VERIFICATION & TRACKING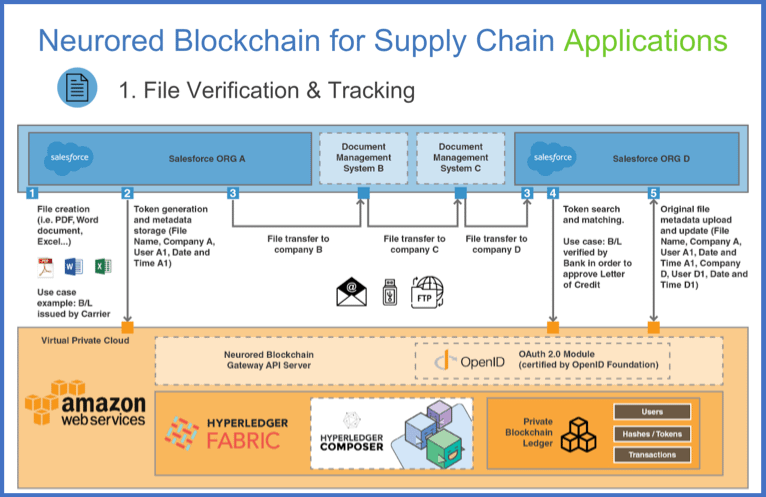 Through file verification and tracking, Neurored aims to tokenize Salesforce files to avoid fraud by tracking undesired changes on the files created or received. Our software verifies the original creator of the file on others' Salesforce Orgs with the file we receive or upload on our own Salesforce Org. By plugging into this BlockChain App to your Salesforce Org, you will provide your employees and partners with an infallible tool to verify if the shared files remain as the original after any peer-to-peer transfer. If the verification is positive, they will keep on going with the business activity and raise the alarm & freeze when not.
Here is how it works:
The original creator uploads or creates a new file on its own Salesforce Org and the file is automatically triggered to generate a hash on the Blockchain with some metadata associated.

The original creator can now share the file through an online or offline service by using any device.
Multiple peer-to-peer transfers happen with the file until the last recipient receives the file and uploads it to its own Salesforce Org to verify the original creator of the file and other users who are also sharing the same file.
One practical example is Bill of Lading (B/L) which is issued by the carrier. Our software will verify to other stakeholders of the supply chain if the B/L file they have uploaded into their own Salesforce Org is the one that was originally created by the carrier.
QR codes also known as Quick Response Codes, are two-dimensional bar-codes that can be read through a smartphone camera to directly open a website. QR Codes have been used in inventory management and manufacturing to get information about price, serial numbers, part numbers, dates, etc. but Neurored's QR Code Tracking application can do much more than just getting information about inventory.
Neurored's QR Code Tracking module allows businesses to track cargo when the shipments are going through different organizations. The main advantage of having a QR Code module is that it has the capability to upload and update the data every time the code is scanned. Our software generates a QR code associated with the token on Blockchain associated with any record on your Salesforce Org, for example, shipments or cargo. The QR Code will then be printed and attached to cargo as well as documents in order to track GPS positions where ever the QR Code has been scanned.
QR Codes can be scanned from any direction providing 360-degree scanning. They can store 100 times more information than the conventional horizontal bar-code and helps in reducing cost as it doesn't require investment in heavy scanning machinery. Implementing such QR Codes on blockchain is what makes QR Code Tracking application unique. Neurored's specific focus on QR Codes for Supply Chain Tracking and its secure integration with the Salesforce environment and BlockChain makes it a robust Supply Chain solution.
3) BLUETOOTH LOW ENERGY (BLE) BEACONS TRACKING
Neurored can also work in tandem with IoT technologies for helping businesses with powerful real-time cargo tracking solutions. As an example, Neurored's software aims to run shipments with tokenized BLE Beacons. Beacons are battery powered small Bluetooth radio transmitting devices. They transmit radio signals on a regular interval and Bluetooth enabled devices can scan and display those signals once the beacon is within the range. BLE Beacons transmit a small amount of data in regular time frames which consumes less power, hence the name Bluetooth Low Energy.
The BLE Beacons are attached on the cargo of the shipments which allows businesses to track GPS positions, temperature and many other parameters through any Bluetooth enabled devices including mobiles, tablets, and Wi-Fi/Bluetooth access points.BLE beacons are an innovative cargo tracking solution which can also be read without being in direct line of sight. These beacons are very cost effective and require minimum effort for installation. Neurored's focus on the Salesforce Platform for delivering more customized solutions to their customers is what makes us unique.
Begin Your Journey with Us
Does your business need to improve its tracking? Get a live demo by connecting with us here!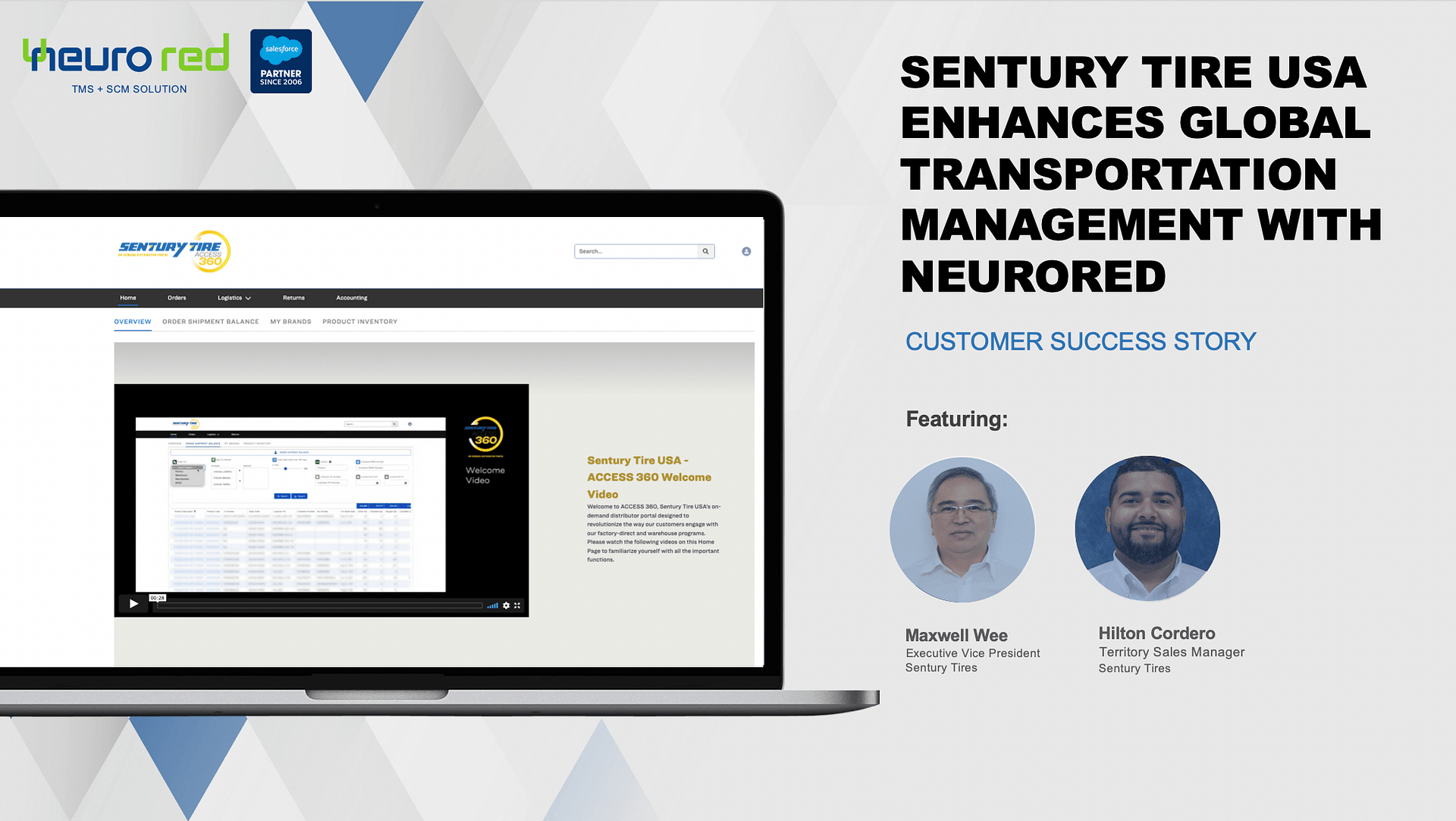 SENTURY TIRE USA ENHANCES GLOBAL TRANSPORTATION MANAGEMENT WITH NEURORED
Success Story
This week, we spoke with Maxwell Wee and Hilton Cordero of Sentury Tire USA (the Executive Vice President…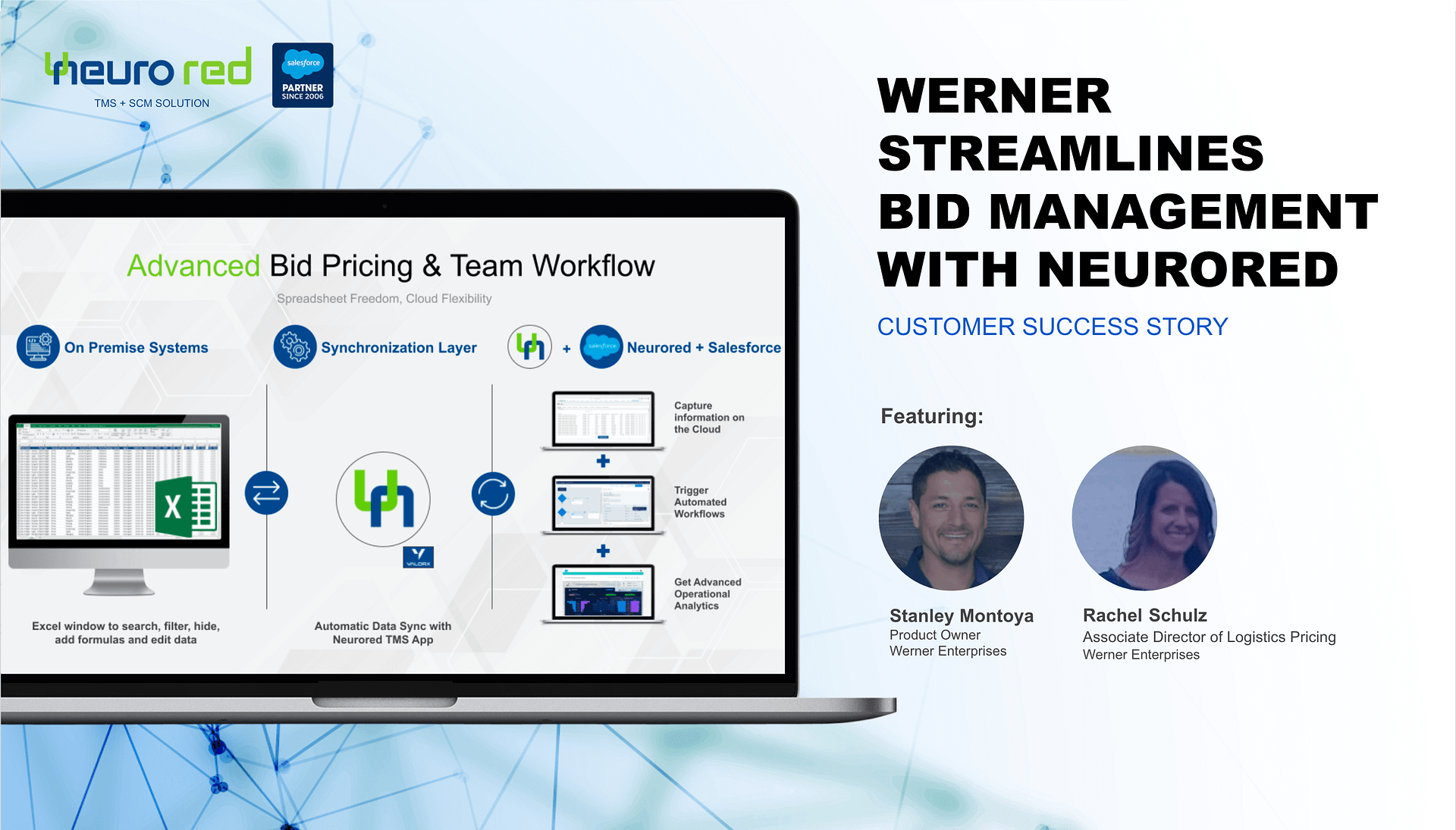 WERNER STREAMLINES BID MANAGEMENT WITH NEURORED
Success Story
Werner Streamlines Bid Management with NeuroredThis week, we spoke with Rachel Schulz and Stanley Montoya of Werner Enterprises (the Associate Director of Logistics…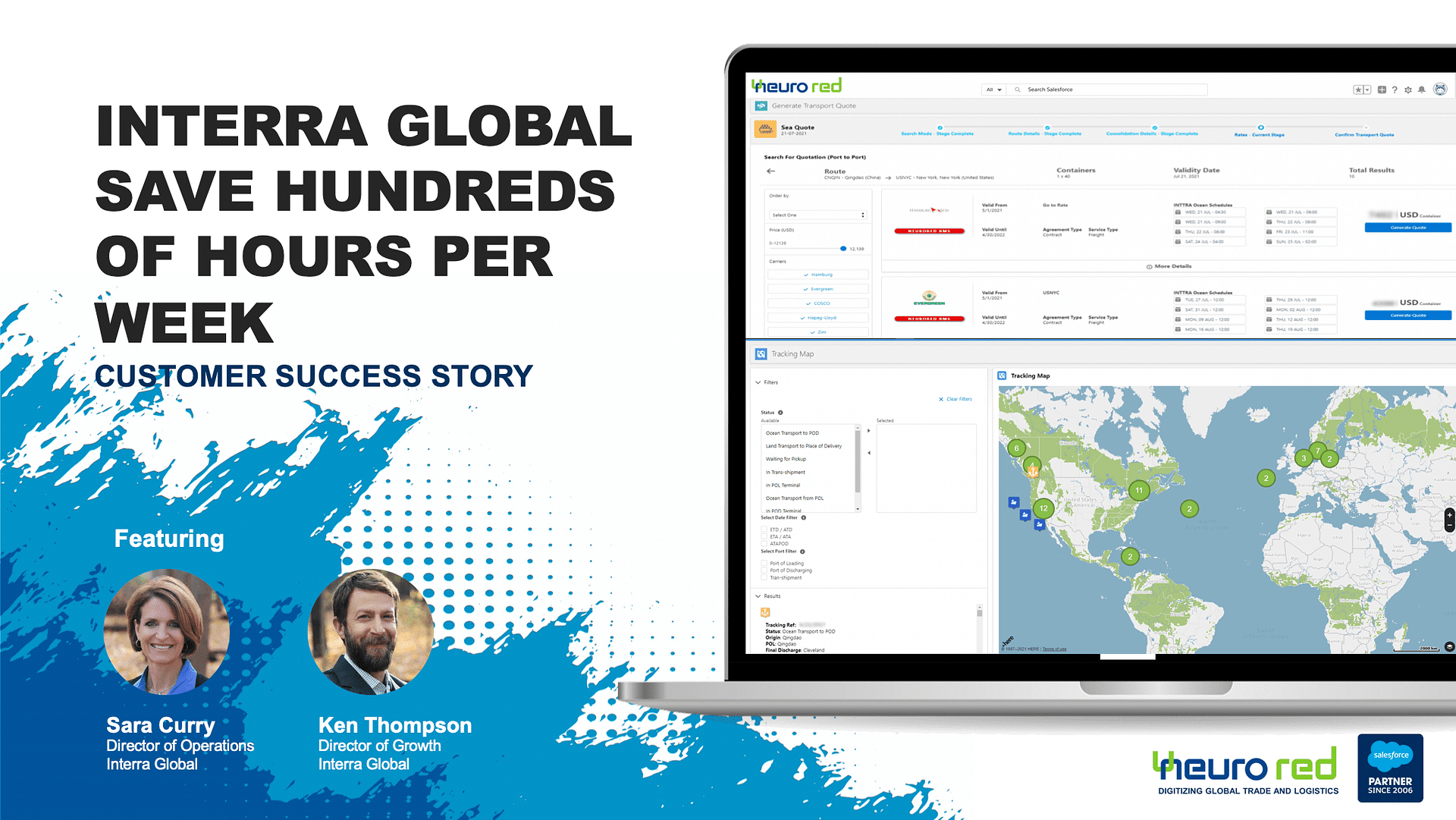 INTERRA GLOBAL SAVE HUNDREDS OF HOURS EVERY WEEK WITH NEURORED
Success Story
In this month's edition of Neurored's Customer Success Stories, we spoke with Interra Global's Sara Curry and Ken Thompson to find out how Neurored is working for them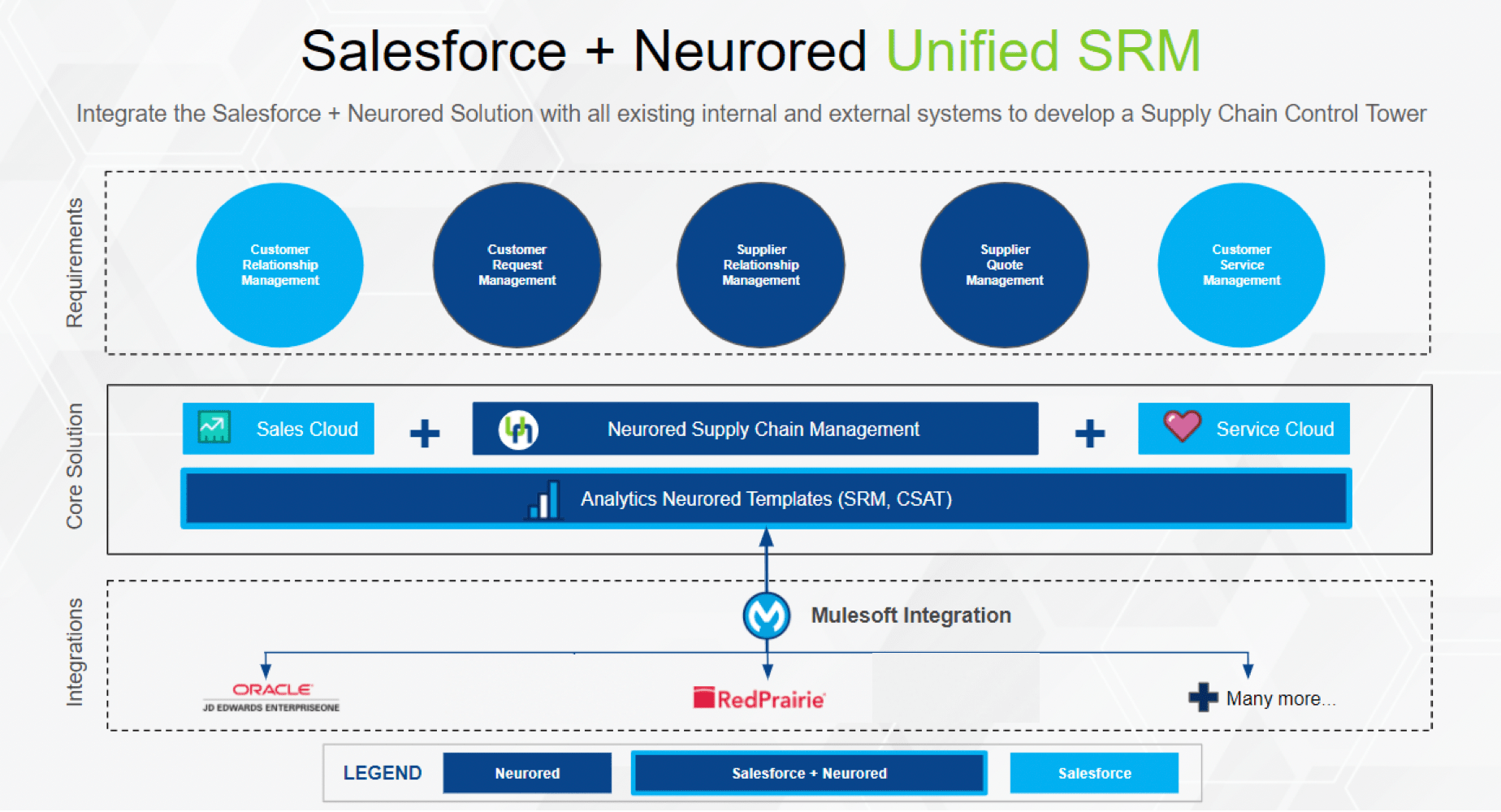 TOP 3 FEATURES FOR SUPPLIER RELATIONSHIP MANAGEMENT SOFTWARE
Neurored Product
Now, more than ever before, there is a need to streamline the operational activities between customers and suppliers. The increasing complexity of supply chains…