How Food Supermarkets Can Meet the Unexpected Home-Delivery Demand Caused by COVID-19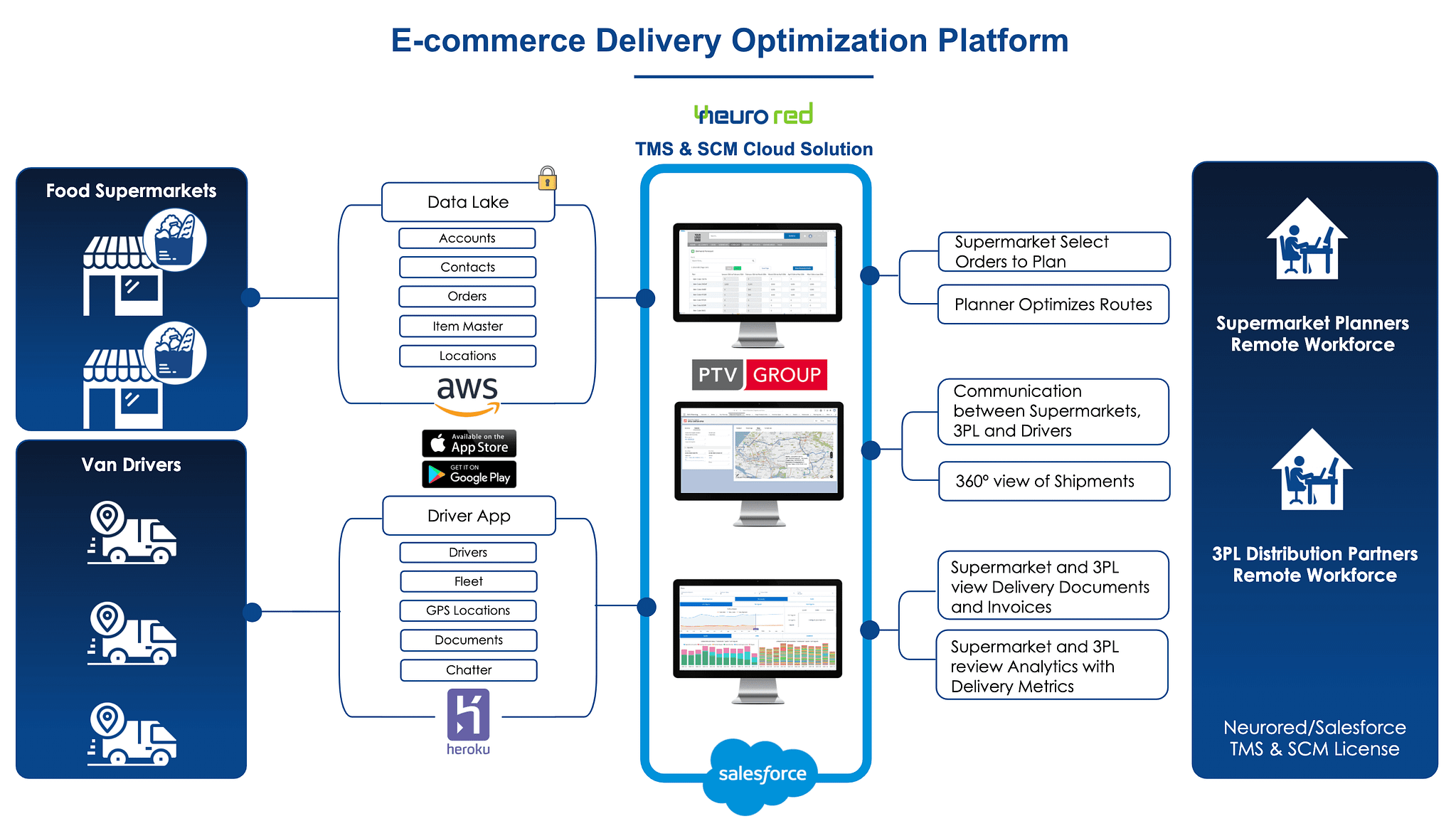 The best way for Food E-Commerce Supermarkets to ensure on-time home delivery to families confined during the COVID-19 crisis, given the sudden increase in demand, is by collaborating with 3PL distribution companies who already have a significant unused delivery-fleet capacity.
How Does Our Solution Address This Challenge?
Families will experience no change in their shopping experience. The only thing different will be that they will receive the products earlier because of the added fleet capacity of the 3PL Distribution Partner working together with the Food Supermarket in an Integrated and Optimized mode. 
Supermarkets will have access to our Route Optimization Solution in order to collaborate on-line with 3PL Distribution Partner for the Orders that need to be addressed through them.
Now is the best time to collaborate

Food Supermarkets are overwhelmed with the high demand for home delivery. Products are being delivered 5x slower due to the COVID-19 crisis.
Collaboration at this time ensures a Win-Win situation for all parties involved. Families get the products earlier and 3PL Distribution companies can earn an income from their idle fleet capacity. 
Reach out to us and let's take on the challenge of increased demand for home-delivery together.