Global Trade Simplified with Neurored
Commodity and Industrial Trading companies today ship large quantities of metals & mineral, Agricultural & Forest, Energy, and industrial products which makes them the backbone of today's global economy.
But as a trader, you find that juggling with various disconnected systems can cost you time, money, and customers in today's increasingly competitive markets.
Wouldn't it be nice to have a customized end-to-end solution for Trading, Operations, Reporting, and Finance?
Introducing Neurored:
Our unified solution for traders helps you boost productivity by automating your existing processes.
You can close deals fast with real-time information on your Sales and Purchase Volumes in each geography.
You can secure your bottom line by prioritizing fulfillments through your Open trading positions.
And you can also manage credit risk based on customer type, rating, and history.
Neurored, lets you streamline your operations by letting you initiate charter-vessel contracts, define Laycan times, and consolidate multiple shipments – all from a single interface.
To help track vessel activity, Neurored's comprehensive Satellite AIS network gives you real-time and historical tracking information. You can also get alerted of deviations in your Supply Chain and take corrective action on the go.
With Neurored, you can collaborate with customers, partners, and customs authorities to automatically generate and manage all your shipment-related documents while ensuring document veracity through a private blockchain network.
That's not all, our app gives you real-time information on your margins and metrics which means you spend less time crunching numbers and more time improving your bottom line.
This is why some of the biggest Commodity and Industrial traders trust Neurored and have given us a 5-star rating on the Salesforce Appexchange Marketplace.
Want to know more about our products? Reach out to us and let us help you get unprecedented levels of efficiency, profitability, and visibility.
Neurored. Supply Chain Satisfaction. Delivered.
Click the link and let us show you how our Commodity Trading tool can help you run cost-efficient trading operations by closing deals fast, securing bottom line margins and effectively managing global trade risks.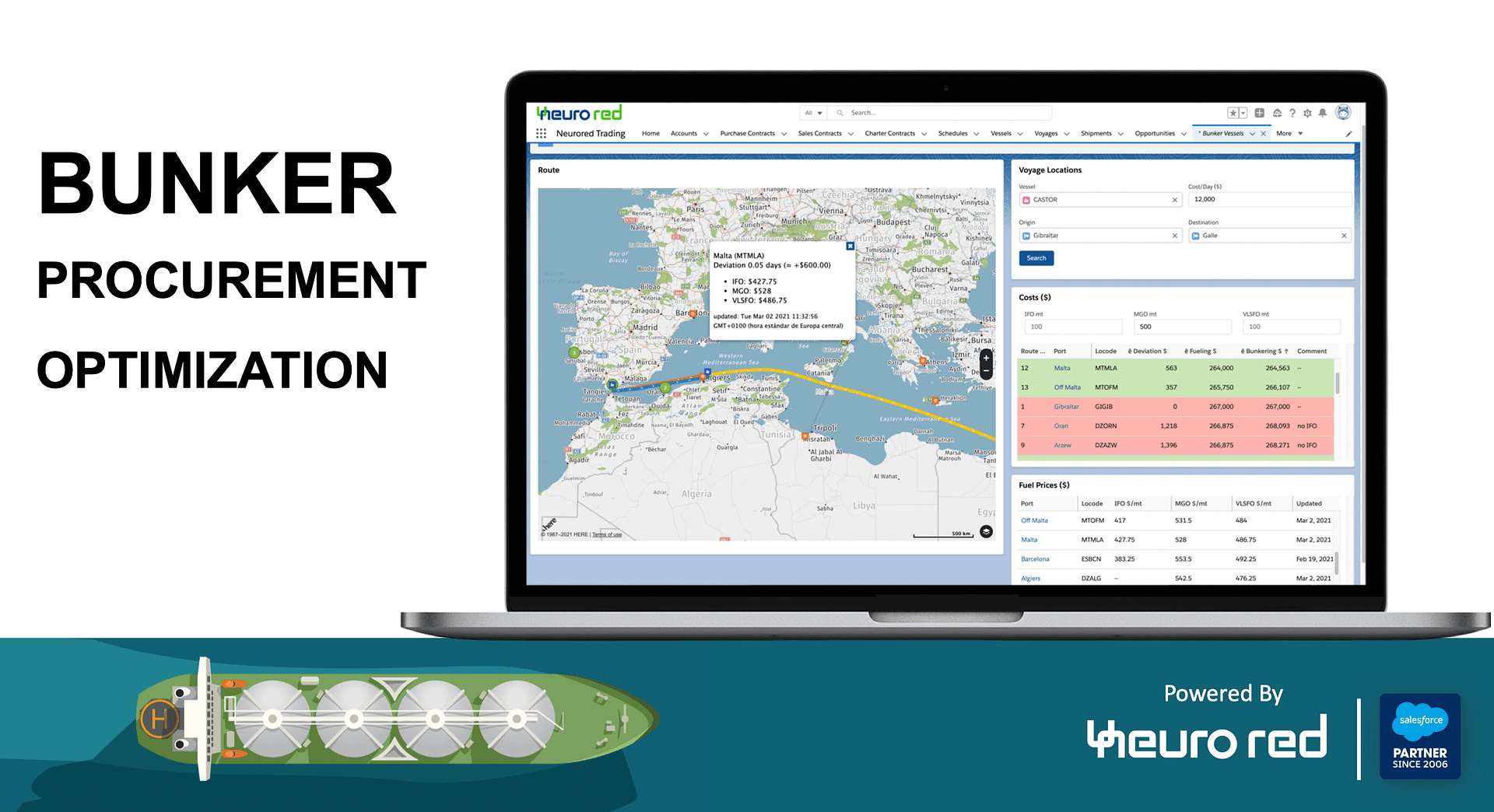 HOW NEURORED'S BUNKER PROCUREMENT OPTIMISATION TOOL CAN HELP YOU SAVE THOUSANDS ON BUNKERING COSTS
Industry News, Our Products
How Neurored's Bunker Procurement Optimisation Tool can help you save Thousands in Bunkering CostsOf all the headaches in the time charter & bulk transport industry, bunker optimization is…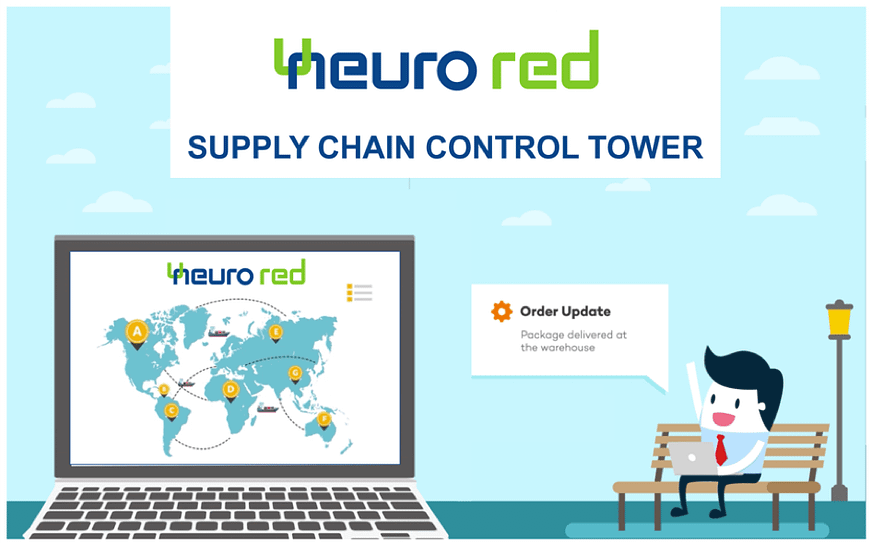 SUPPLY CHAIN CONTROL TOWER| NEURORED | SALESFORCE
Our Product
Let's face it: There's no single solution to all your supply chain problems. Your supply chain is complex, and you find that some tools are better than others…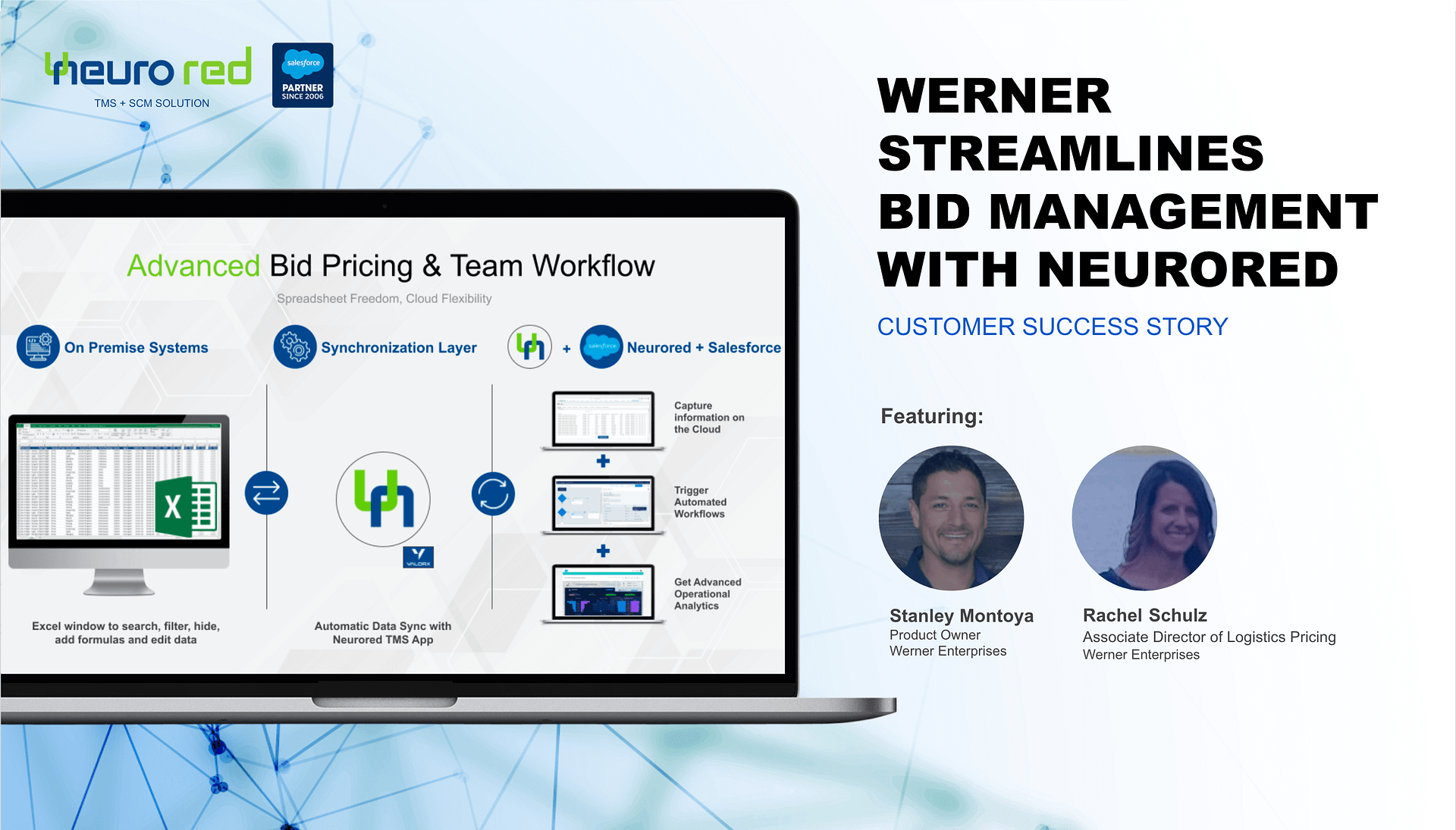 WERNER STREAMLINES BID MANAGEMENT WITH NEURORED
Success Story
Werner Streamlines Bid Management with NeuroredThis week, we spoke with Rachel Schulz and Stanley Montoya of Werner Enterprises (the Associate Director of Logistics…
WHY GERMANY'S MOST TRUSTED CONSULTING FIRM IS PARTNERING WITH NEURORED
Industry News, Success Stories
When companies want to modernize their supply chain, they almost always choose to work with a consulting firm. But the truth is…
Let's Get Started
Schedule a Demo Now