GLOBAL LOGISTICS FOR AMAZON POWERED BY SALESFORCE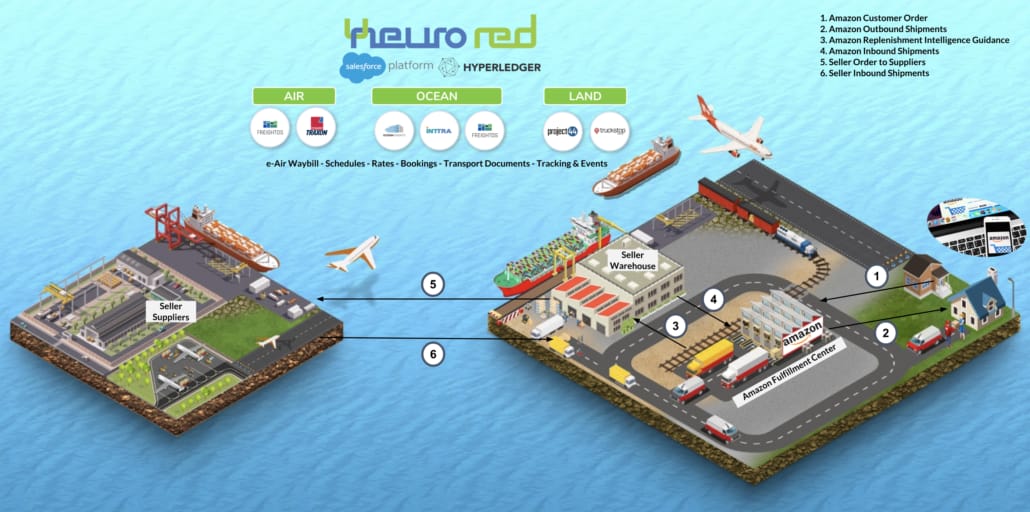 A LOOK INTO AMAZON'S SUPPLY CHAIN OPTIMIZATION
Amazon's massive and consistent growth over its short 25-year history is firmly rooted in Supply Chain Optimization. Having morphed from an inventory-heavy bookseller, Amazon has developed a supply chain that brings parity to the consumer, while simultaneously reducing the burden of Supply Chain Management for its suppliers.
You might think of Amazon suppliers (third-party sellers for Amazon) being small businesses (SMBs), and as the Pareto Principle states, that's true for 80% of them, likely even higher. But a little-known fact of the Amazon Marketplace is that some of the world's largest manufacturers of goods, from B2C to B2B, are beginning to outsource a great deal of their supply chain directly to Amazon.
HOW DOES THIS WORK?
Let's take an example.  Say Pika-Laptop manufactures their electronics in Asia, and their customer base is largely located in the United States which is a mix of retail consumers and business consumers. Pika-Laptop is shipping hundreds of 20′ containers from Asia to America every year. These containers must be transferred from factories to ports, to vessels, to trucks or trains, to distribution centers. These distribution centers require large buildings, advanced technologies, and of course, staff. But this is only half of the supply chain for Pika-Laptop because orders need to be received, the product needs to be picked, shipments need to be released and delivered. These activities are very costly, and heavily dependent on third-party logistics (3PLs).
Amazon saw this opportunity early, but also appreciated the complexity of logistics. So they tackled the problem from last mile delivery first and gradually worked their way back towards product sourcing. Today, suppliers (third-party sellers for Amazon) have the luxury of Amazon's Seller Central technologies, which empower suppliers to plug their supply chain operations software directly into the Amazon Eco-system.
Take for example how customers of Neurored, a Global Supply Chain & Transportation Management app built native on the Force.com Cloud Platform by Salesforce.com, leverage Neurored's Amazon Fulfillment Integration. Suppliers (third-party sellers for Amazon) create shipments to Amazon Fulfillment Centers digitally.  This process enables suppliers to choose their own shipping partner, or leverage Amazon's transport partners network directly. Suppliers receive automatic notifications of inventory receipts, as well as orders, fulfillment, damaged goods, return claims, you name it, all electronically communicated back into their Neurored Supply Chain & Transportation Management App.
Amazon even released Artificial Intelligence capabilities, which literally applies predictive modeling as it makes next-best-action recommendations for suppliers to take next in order to optimize their inventory levels. Here we are in 2018, and Amazon has already created a seamless supply chain solution for even the largest suppliers, on a global scale. Given a little time, they will continue to reach all the way back to the original manufacturing sources.
Imagine a seamless supply chain where your app will automatically monitor and manage your inventory levels, issue reorders automatically, allowing you to maximize your margins and reinvest in your bigger future…Stop imagining because that future is already here!
Contact us for a personalized live demo of our Amazon Solution for Global Supply Chain and Transportation management here.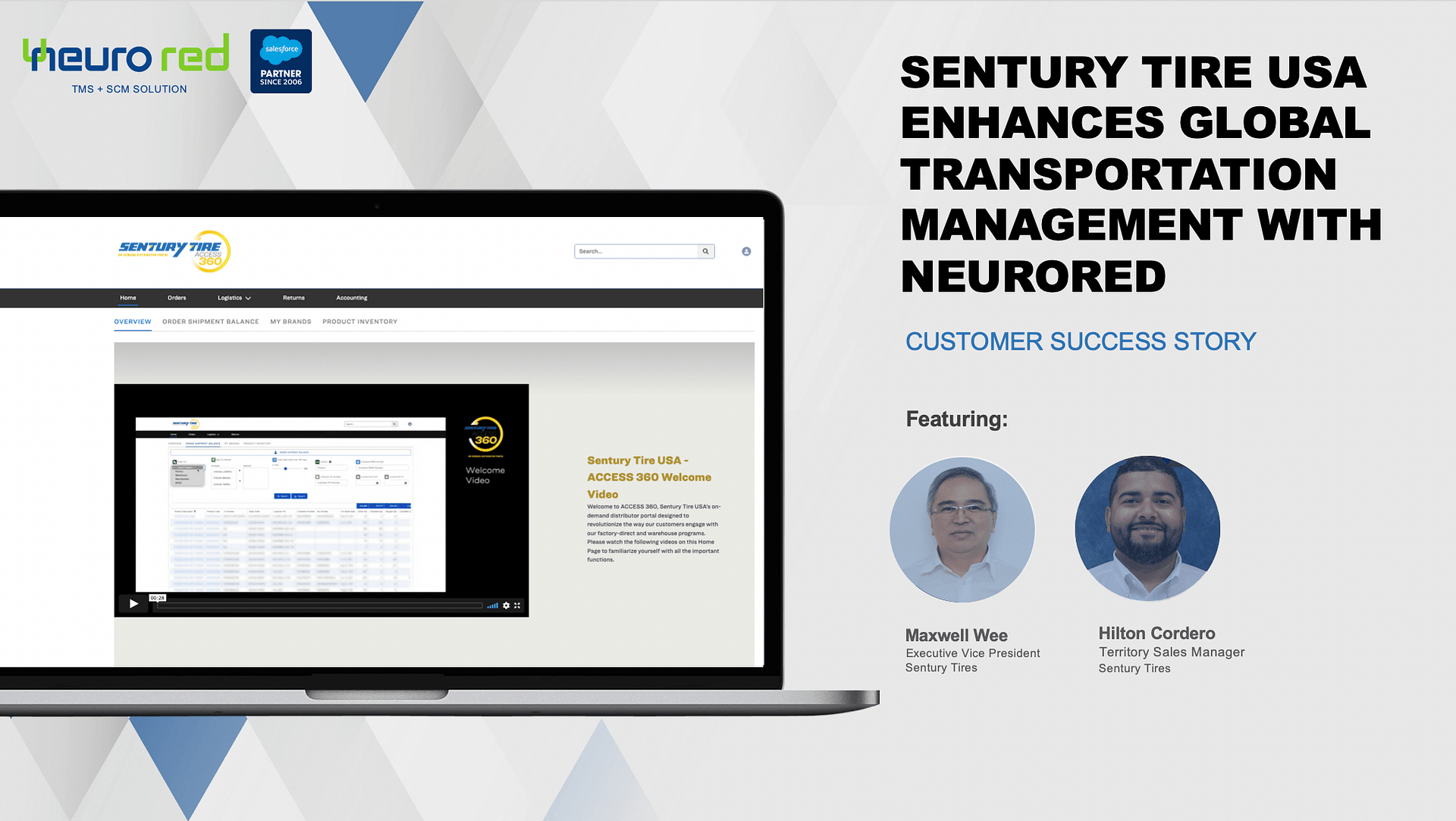 SENTURY TIRE USA ENHANCES GLOBAL TRANSPORTATION MANAGEMENT WITH NEURORED
Success Story
This week, we spoke with Maxwell Wee and Hilton Cordero of Sentury Tire USA (the Executive Vice President…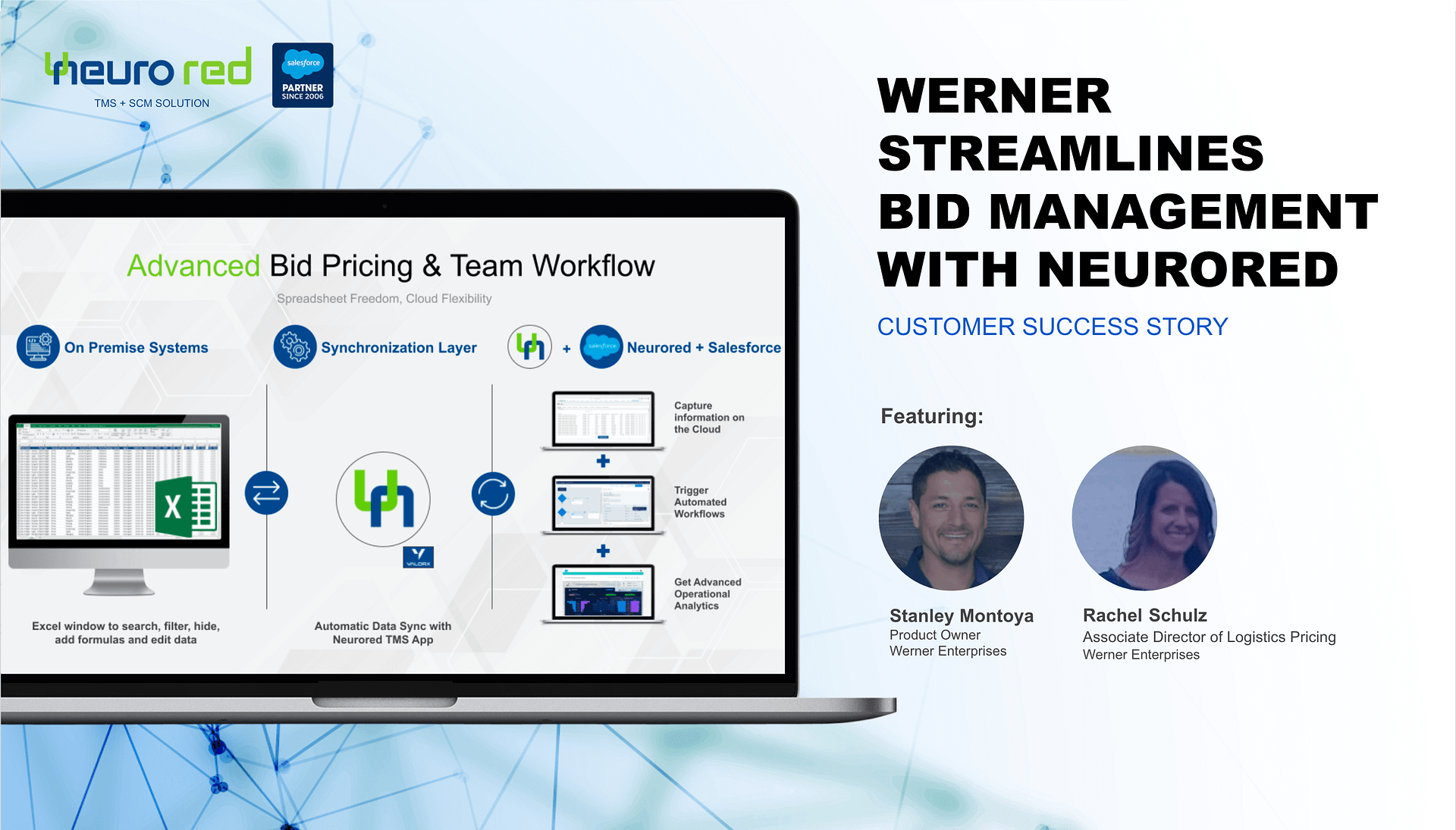 WERNER STREAMLINES BID MANAGEMENT WITH NEURORED
Success Story
Werner Streamlines Bid Management with NeuroredThis week, we spoke with Rachel Schulz and Stanley Montoya of Werner Enterprises (the Associate Director of Logistics…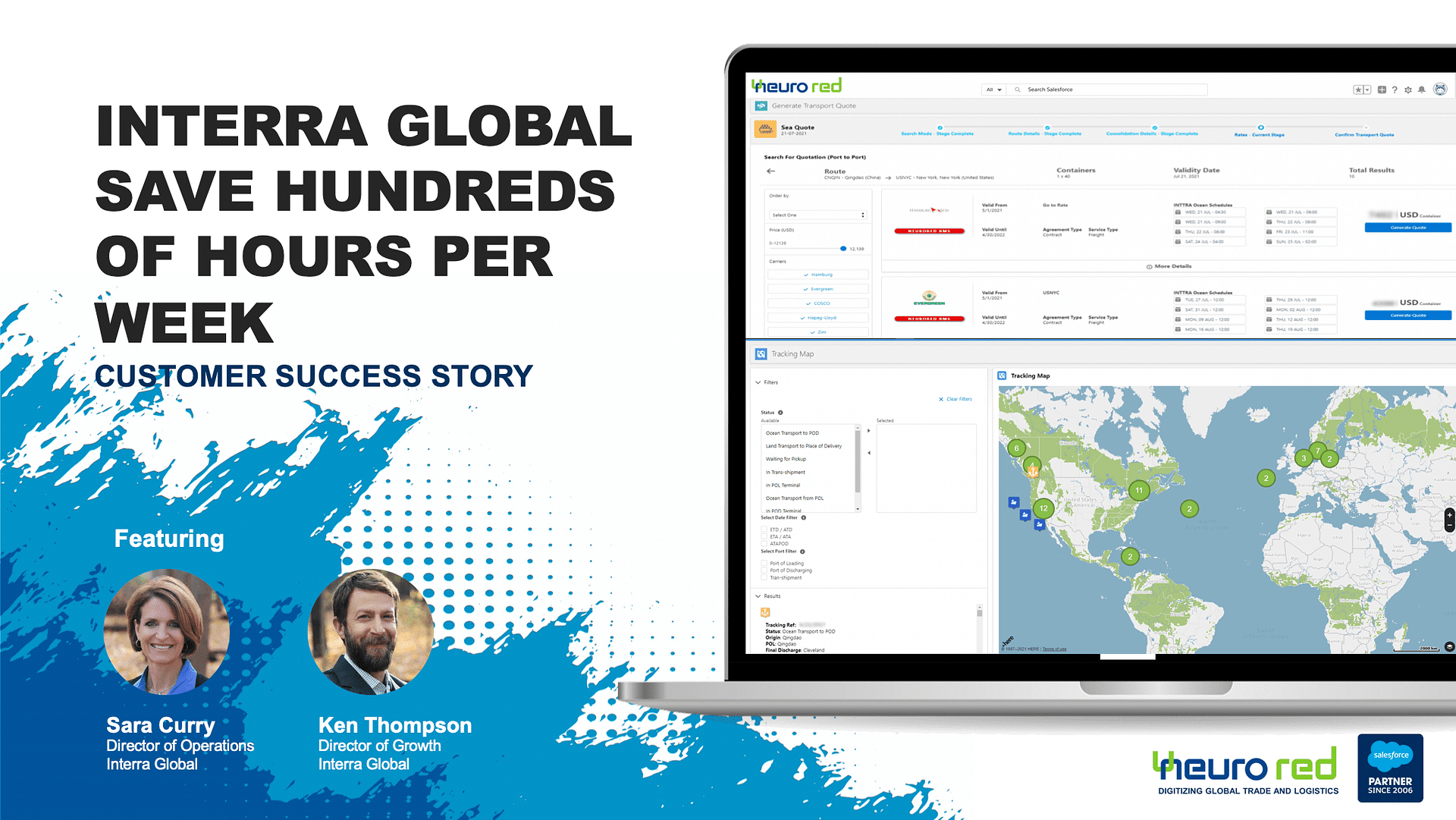 INTERRA GLOBAL SAVE HUNDREDS OF HOURS EVERY WEEK WITH NEURORED
Success Story
In this month's edition of Neurored's Customer Success Stories, we spoke with Interra Global's Sara Curry and Ken Thompson to find out how Neurored is working for them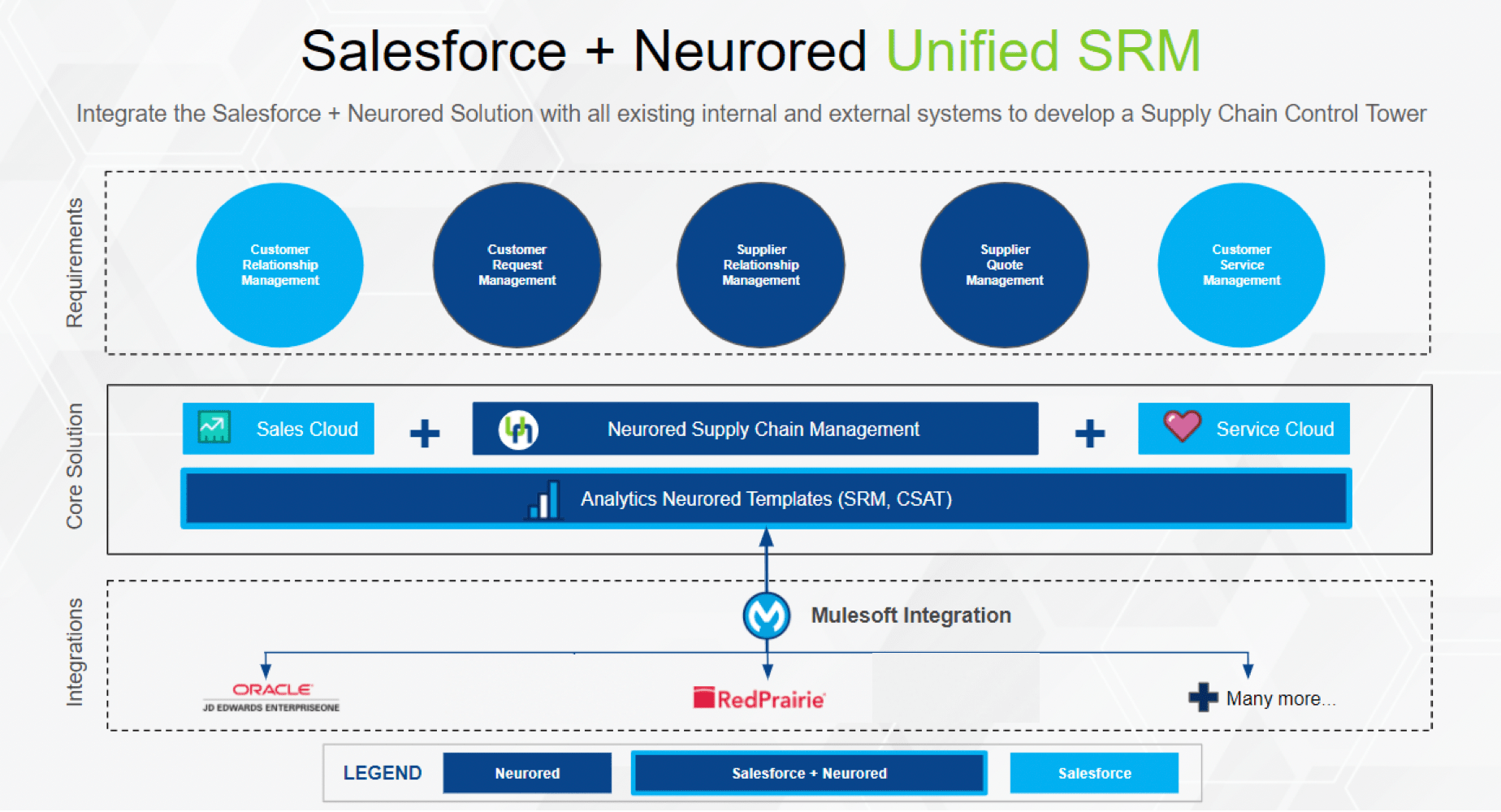 TOP 3 FEATURES FOR SUPPLIER RELATIONSHIP MANAGEMENT SOFTWARE
Neurored Product
Now, more than ever before, there is a need to streamline the operational activities between customers and suppliers. The increasing complexity of supply chains…