ENABLE ONLINE COLLABORATION BY MIGRATING TO THE CLOUD IN RECORD TIME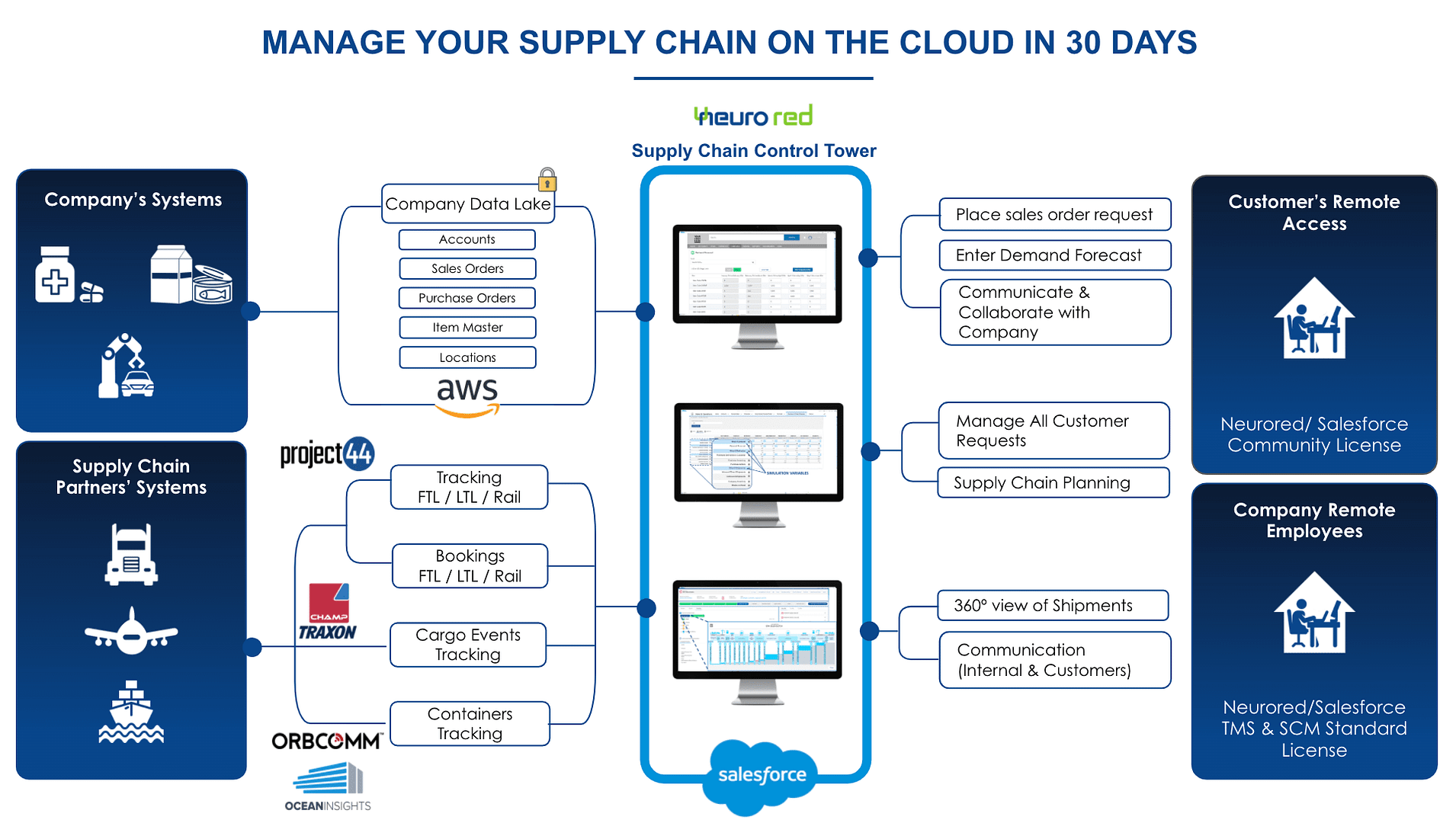 In order to become really efficient at teleworking, here are the ordered steps you must take:
1. Prepare a Personal Workspace for Teleworking:
When working from home during the COVID-19 crisis, there is nothing more annoying than finding out that you have inadequate Wi-Fi coverage in the only part of your home that you can work peacefully.
The best solution is to use Wireless Range Extenders. These smart devices boost your WiFi signal to help you quickly, easily, and securely access the internet from any room.
2. Install Personal Productivity Tools
Working from home can be just as productive if not more productive than working from the office if you have the right tools in place.
Here are some tools that can make you productive while working from home:
Chat and conferencing tools:

Use conferencing and chat tools like

Skype

and

Zoom

to communicate quickly with your colleagues.

Note-taking tools:

Synchronize your notes and checklists conveniently across your devices using tools like

Quip

from Salesforce.

Email client and calendar:

It's a no-brainer, but make sure to use an email client that lets you natively schedule calendar events and get notifications on your mobile phone.

Project management tools:

Manage your team using agile boards (kanban or scrum) with tools like

Trello

,

Jira

,

GanttPro

, etc.

Document Sharing and Collaboration tools:

While working you not only need to share documents but also work together with your colleagues to work faster. Google Suite has some great apps for this, including

Google Docs

,

Google Sheets

, and

Google Slides

.

Focus Enhancement Tools:

Apps like

SelfControl

can help you limit your access to websites, mail servers, or anything else on the web that distracts you during work hours.

Routine Rest Apps:

If you're a workaholic, you may need to rest your eyes at regular intervals. Tools like

Break Timer

remind you to give your eyes those 30 seconds of rest when it is required.
3. Get access to Your Enterprise Systems: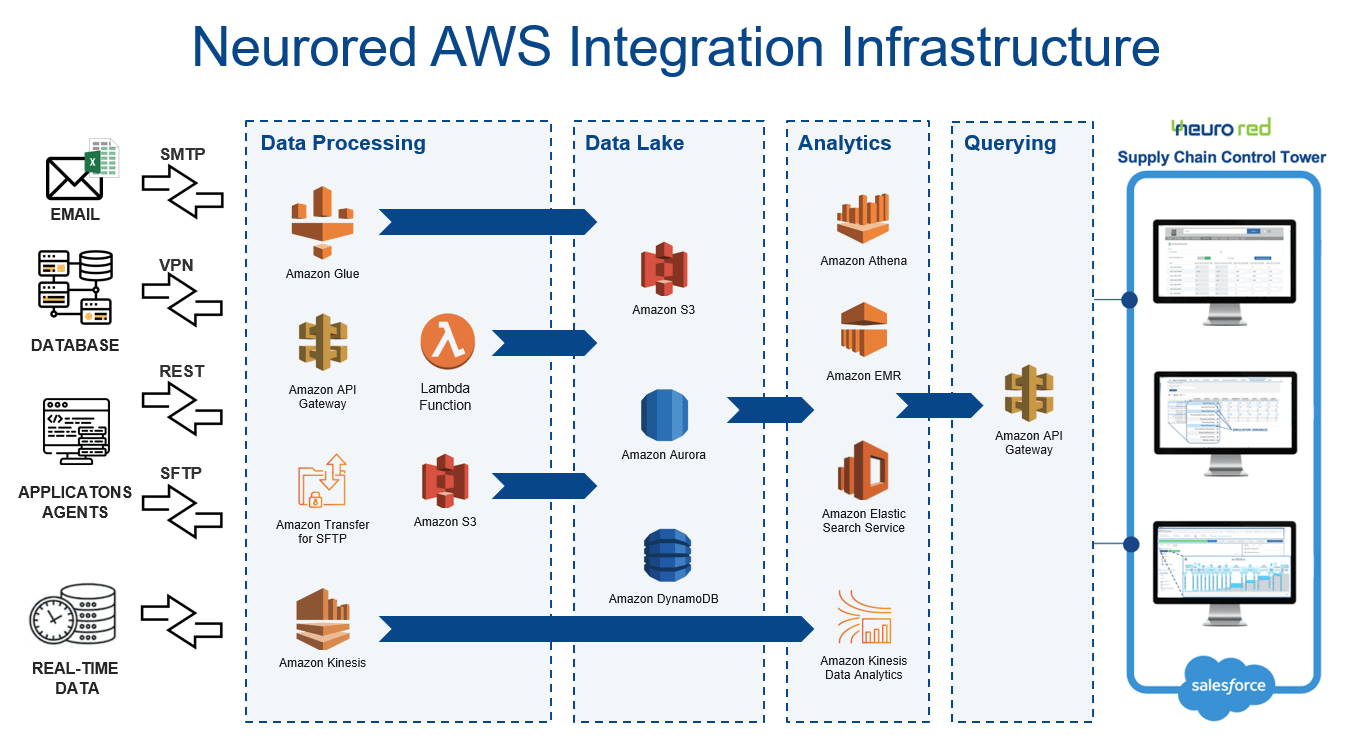 Teleworking is much more than giving employees remote access to Email and Skype. To telework effectively employees must have access to all relevant company information needed to execute their tasks.
Neurored's unique technology and methodology enables you to migrate your company's in-house systems securely to the Salesforce Cloud Platform with relevant information such as product catalogs, orders, locations, and supply chain stakeholders, so they can be accessed remotely by your employees and your customers – all in a record time!
Furthermore, all your current supply chain information will be combined on Neurored's Supply Chain Control Tower with pre-built integrations across 80+ container lines, 8.5+ million trucks, and rail companies in order to empower collaboration with your transport partners and have end-to-end visibility of all your shipments.
With Neurored Supply Chain Control Tower, users don't have to switch between multiple systems to view business-relevant data, emails, tasks, and reminders. This ensures that employees are not wasting time switching between multiple tools.
4. Get a unified view of your supply chain in real-time:
With Neurored Supply chain Control tower, businesses can track shipments anywhere in the world, across all modes of transport. In case of any deviations in the shipment deliveries, the relevant users are notified in real-time and take corrective action through mobile, tablets, and PC devices.
Additionally, businesses can leverage the power of Einstein Analytics to find opportunities for improvement. Not only does the tool offer diagnostic reports about events in the supply chain, but it also makes realistic predictions based on the data and offers prescriptive suggestions of what organizations can do about it.
5. Consolidate all your communication with customers into a Community Portal:
Consolidating all communications with customers online has the following advantages:
An easier online communication process improves the customer experience and thereby improves customer loyalty.

Centralizing all the emails with customers across multiple users and channels allows employees to maintain a coherent and business-relevant conversation.

Neurored Supply Chain Control Tower gives the management management visibility into metrics such as response times and

helps them

take corrective measures accordingly.
6. Measure employee performance based on targets and goals addressed
Concerns about remote workers "not really working" often hold managers back from granting employees access to work from home. However, every seasoned manager knows that the presence of an employee doesn't guarantee productivity.
To tackle this problem businesses should implement a meritocratic system to measure employee productivity. When performance is measured by the goals addressed, the hours that an employee clocks-in becomes irrelevant, what matters is that the employee is delivering the required results.
Neurored's own team has been teleworking with a meritocratic performance appraisal system for over a decade. This means that we have a strong experience about remote working and we have already developed meritocratic systems for some of our customers to reward employee performance in their operations.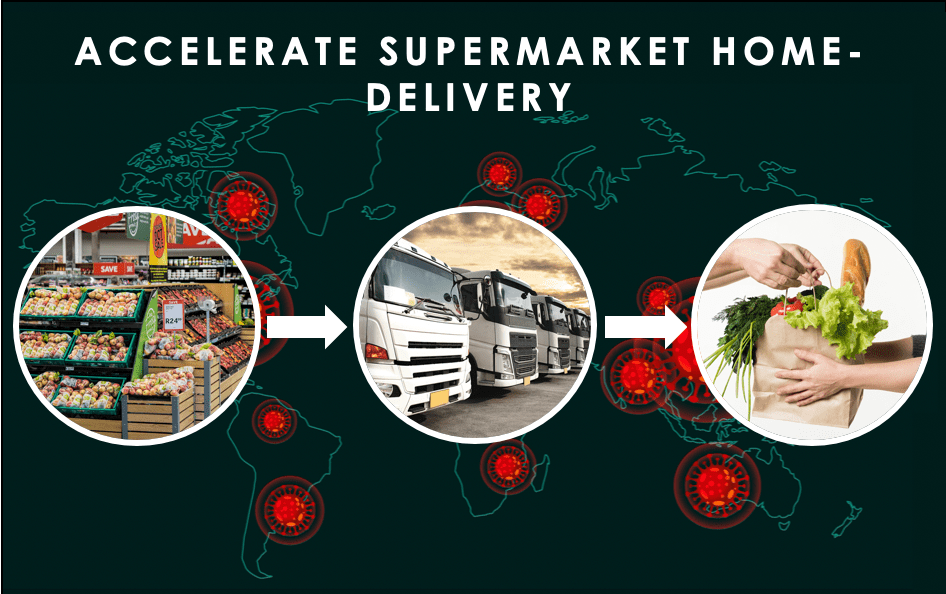 HOW FOOD SUPERMARKETS CAN MEET THE UNEXPECTED HOME-DELIVERY DEMAND CAUSED BY COVID-19
Industry News, Our Products
The best way for Food E-Commerce Supermarkets to ensure on-time home delivery to families confined during the…
EMPOWER CRITICAL SUPPLY CHAINS IN TIMES OF CORONAVIRUS
Industry News, Our Products
Empower Critical Supply Chains of PPEs, Ventilators & Respirators in times of Coronavirus. If you are a Freight Forwarder, Government, or key manufacturer…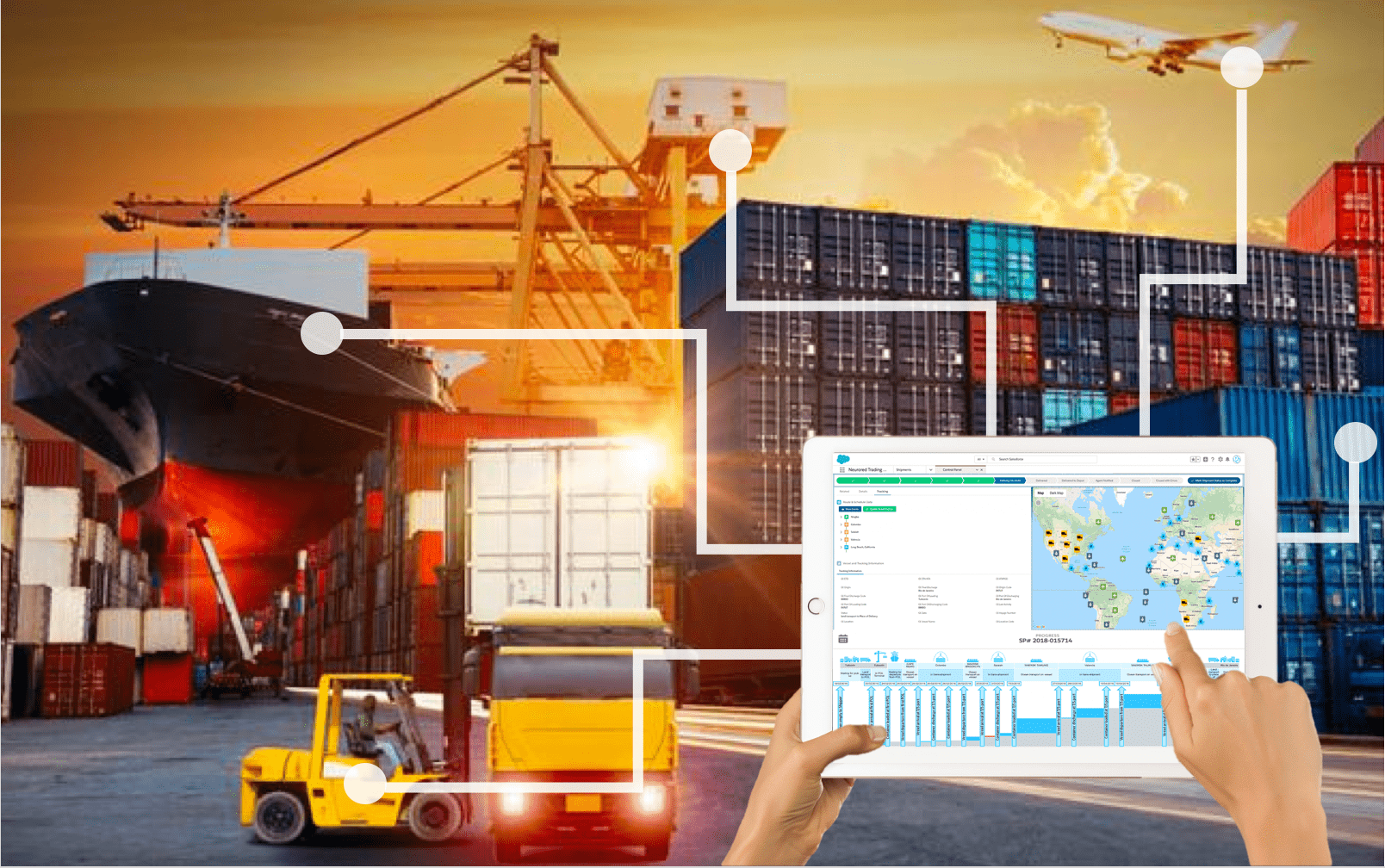 HOW FREIGHT FORWARDERS CAN BENEFIT FROM DIGITAL TRANSFORMATION
Industry News, Our Products
Freight Forwarders need to find ways to increase sales and improve margins without competing on price. This can be done by implementing the following…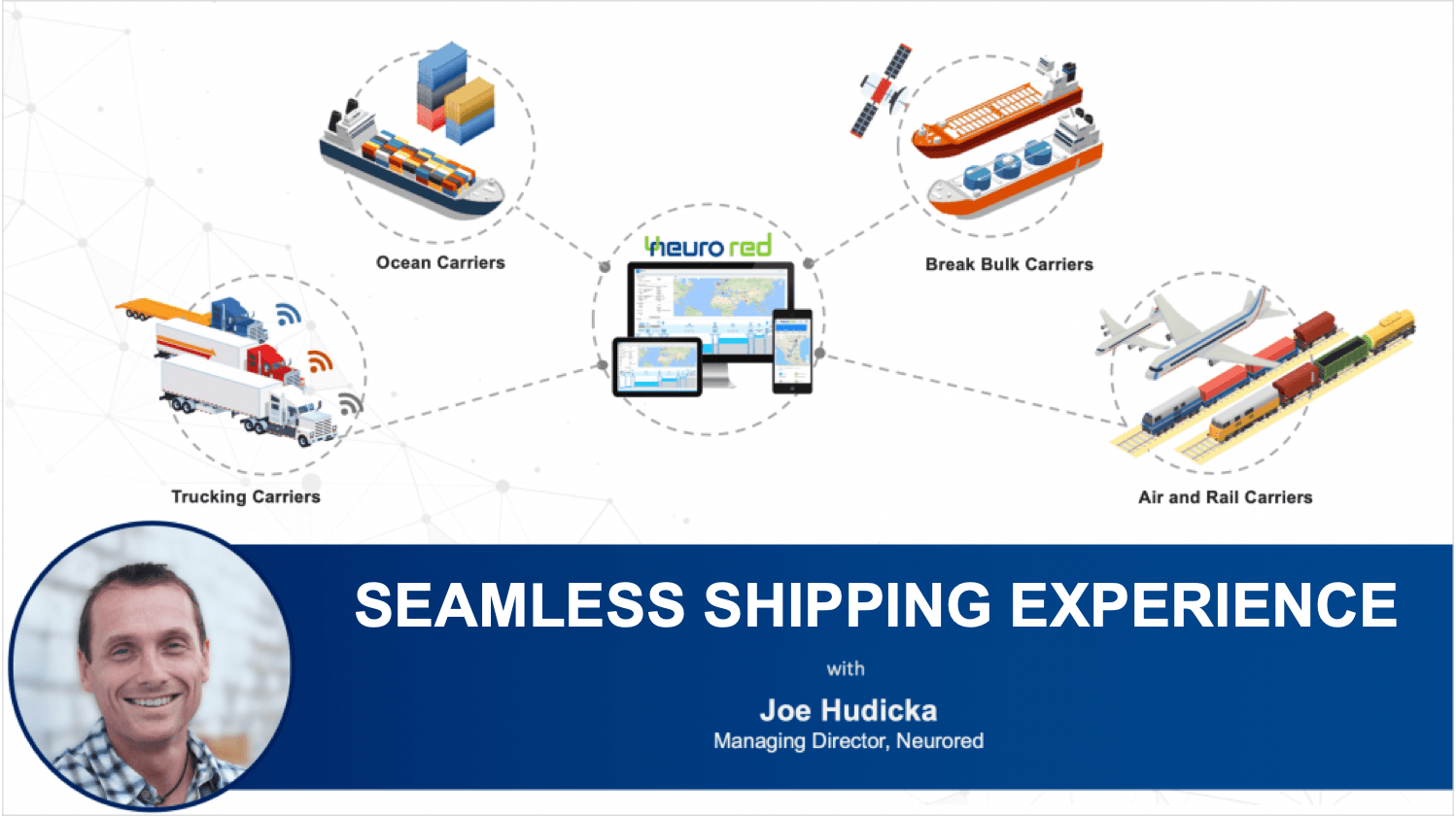 1 MIN INTRO TO NEURORED – THE SEAMLESS SHIPPER EXPERIENCE
Neurored Product
Question: How does Neurored power the seamless shipper experience on Salesforce.com?  Answer: Whether you are a shipper, forwarder, trader, carrier or terminal operator, your business depends on…
Let's Get Started
Schedule a Demo Now