DREAMFORCE 2019 HIGHLIGHTS FOR GLOBAL TRADE AND LOGISTICS
Being one of the world's largest tech conferences, Dreamforce never fails to create a buzz in the industry. Spread across San Francisco's Moscone Center with 2,700+ breakout sessions, the event sees thought leaders, industry pioneers, and thousands of trailblazers from around the world come together for four high-energy days of learning, inspiration, and fun.
If you missed Dreamforce this year, or you are just looking for a summary of all the highlights for the Global Trade and Logistics industry, we got you covered. Here are the exciting innovations that were unveiled at Dreamforce this year: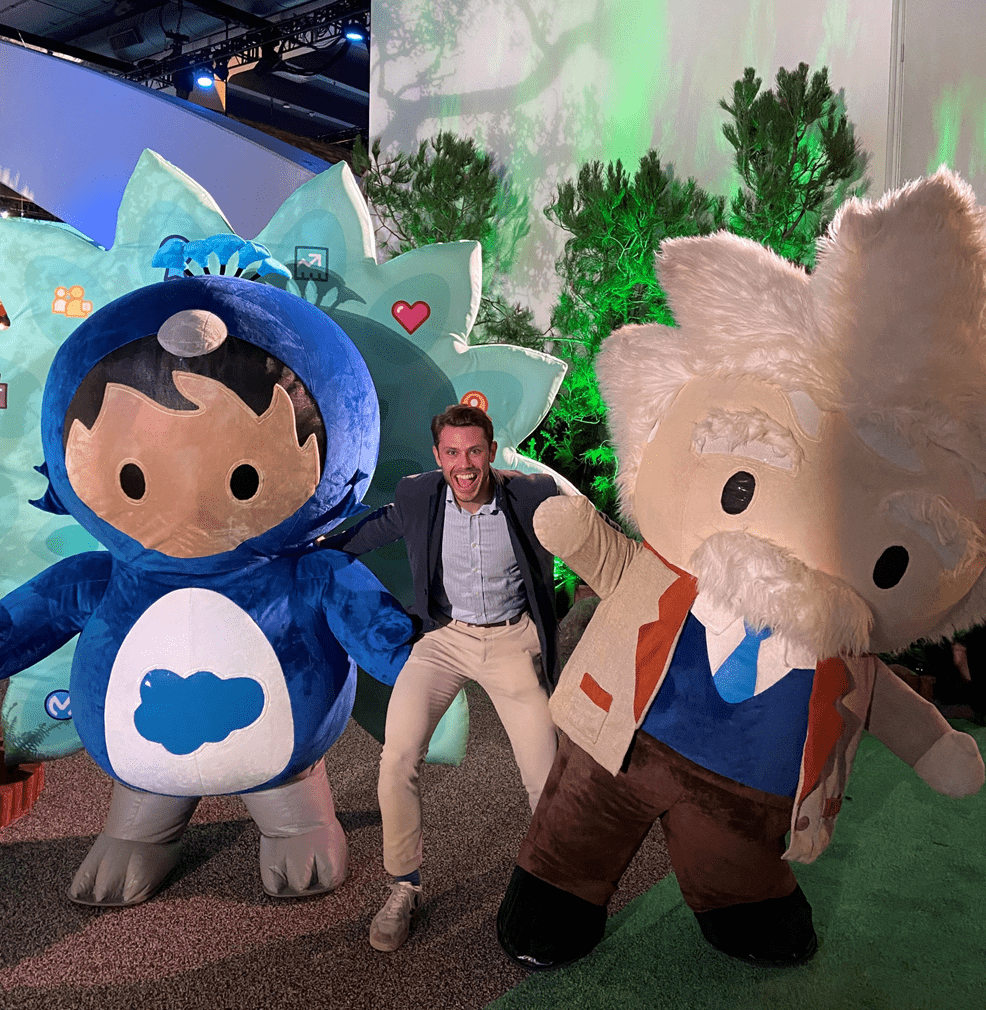 Einstein Gets an Upgrade (or two)
Last year, Salesforce introduced Einstein Voice Assistant which allows customers to query their Salesforce data using voice commands. 
This year, they've introduced Einstein Voice Skills to empower admins and developers to build custom, voice-powered Salesforce apps tailored to any role or industry. The launch of Einstein Voice Skills is further enriched by the partnership of Salesforce and Amazon to launch the 'Voice Interoperability Initiative'. This means that users will have the capability to make queries to Einstein and run their custom apps using Amazon's Alexa device by simply saying "Hey Einstein". However, keep in mind that a full rollout is not expected until 2021.
Amazon Connect is Now on Service Cloud
Amazon Connect is a suite of cloud-based service center software which uses AWS Artificial Intelligence to help customer service representatives respond to phone calls or chat inquiries from end customers. Salesforce is integrating these capabilities within Service Cloud as part of their partnership. This technology has the potential to reduce complaint-resolution times and facilitate a seamless shipper experience.
 
Strategic Investments in Digital Transformation
As Salesforce looks to double revenues by 2024, its passion for customer success is apparent with its strategic investments around digital transformation. Last year, Salesforce acquired MuleSoft – the integration software company. Having secured connectivity between applications, databases, and devices with the previous acquisition, Salesforce is now looking to take advantage of all this information with a $15.7 billion strategic investment in Tableau. Tableau is focused on the singular mission of helping people see and understand data better, and we expect this focus to pay off in a significant improvement to the platform's capabilities.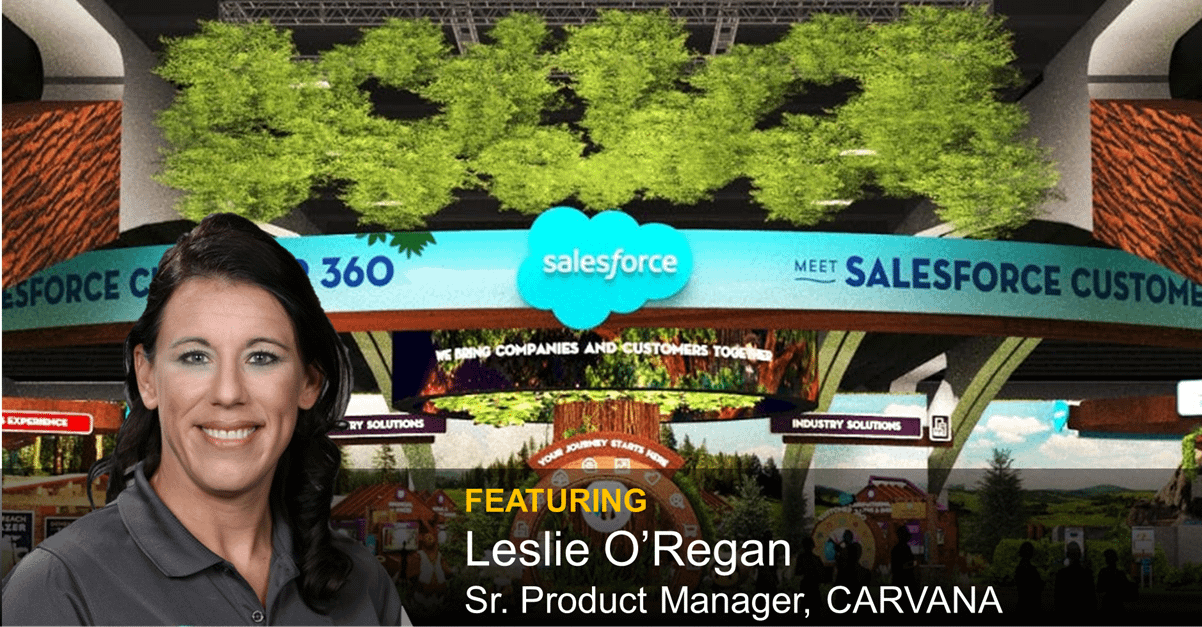 At Dreamforce, you can be sure that the customer always takes center-stage, both principally and physically. In the Customer 360 Experience zone, customers shared their stories of how they used the platform to meet and beat contemporary business challenges. This year Neurored helped America's fastest-growing used-car dealer, Carvana, implement a Salesforce-native solution to unify operations and eliminate manual processes. Read more here. 
P.S. We also had a lot of fun!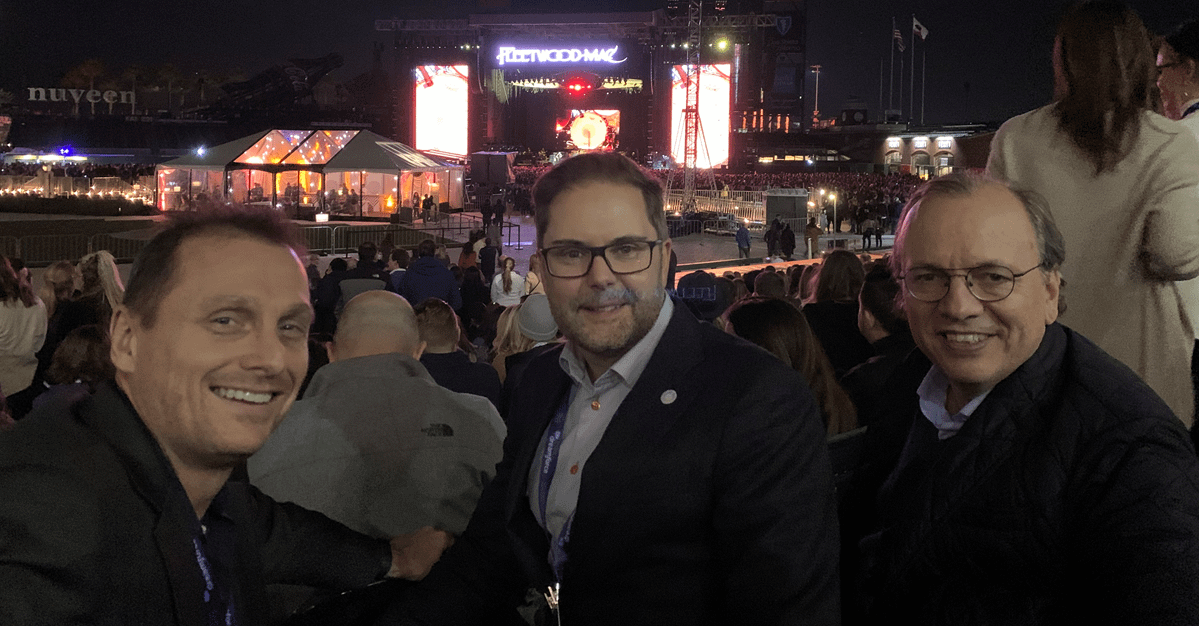 Rocking Business Meetings at DreamFest
We witnessed the legendary band Fleetwood Mac perform "The Chain" as we discussed the future of the global supply chain with the Chief Digital Officer of the maritime industry giant – Wilhelmsen group.
Neurored's Futuristic Branding
As a wise man once said (i.e. we just made it up), you don't love something unless you don't do it for fun. Team Neurored's love for technology is on display as we experiment with Artificial Reality branding. See it in 360° here.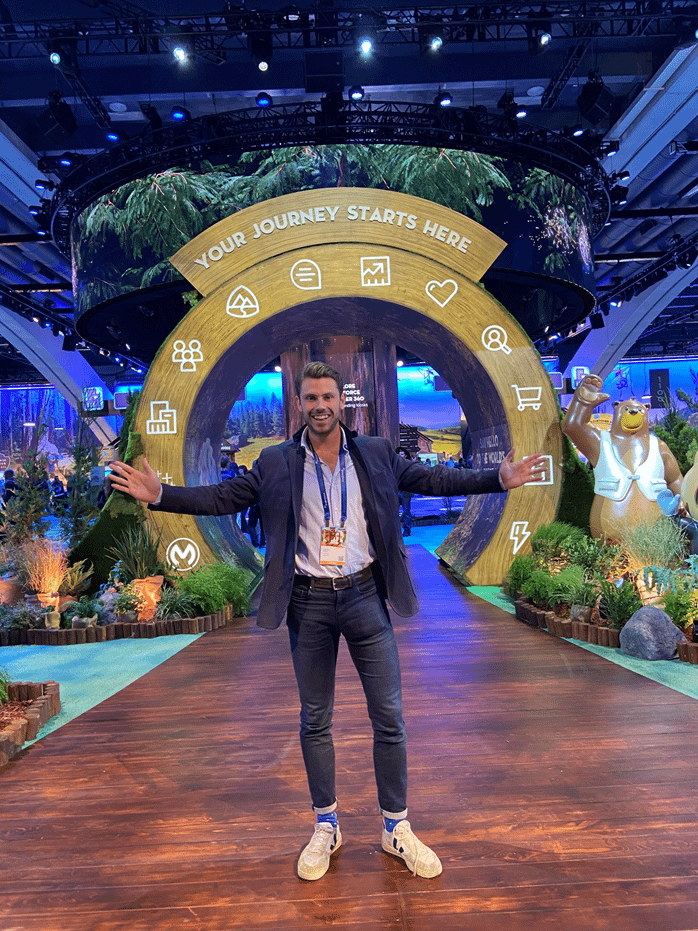 Come Start Your Journey with Us!
Welcome to the Salesforce Platform Ohana.
Whether you're new to the platform or you want to take your global trade and logistics operations to the next level, we're with you all the way. Reach out to us and we'll support you from discovery to delivery. 
WHY CARVANA CHOSE A SUPPLY CHAIN CONTROL TOWER OVER DASHBOARDS TO ENHANCE OPERATIONS?
Success Stories
We invited the Sr. Product Manager of Supply Chain at Carvana, to discuss how Neurored Control Tower helped…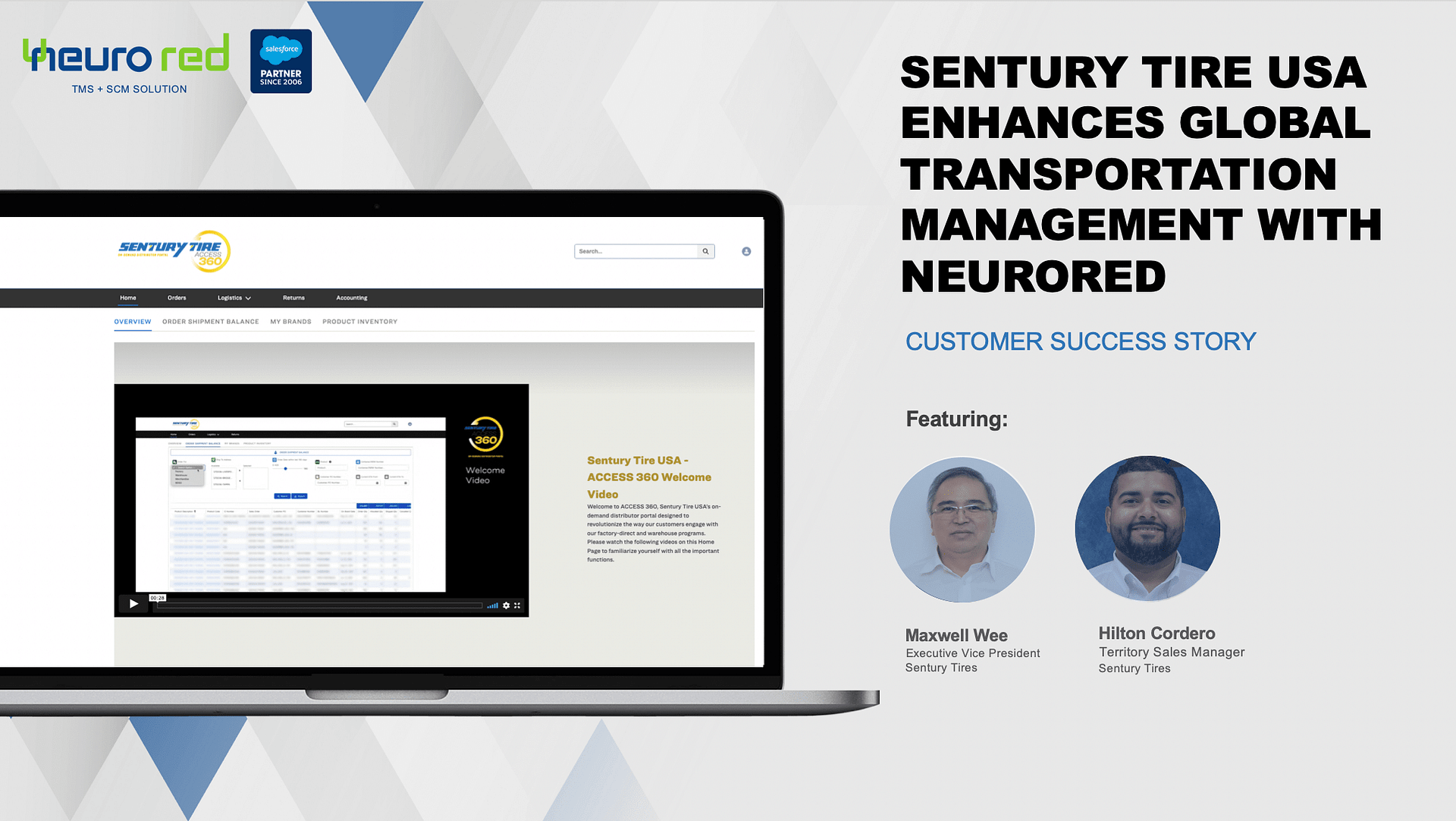 SENTURY TIRE USA ENHANCES GLOBAL TRANSPORTATION MANAGEMENT WITH NEURORED
Success Story
This week, we spoke with Maxwell Wee and Hilton Cordero of Sentury Tire USA (the Executive Vice President…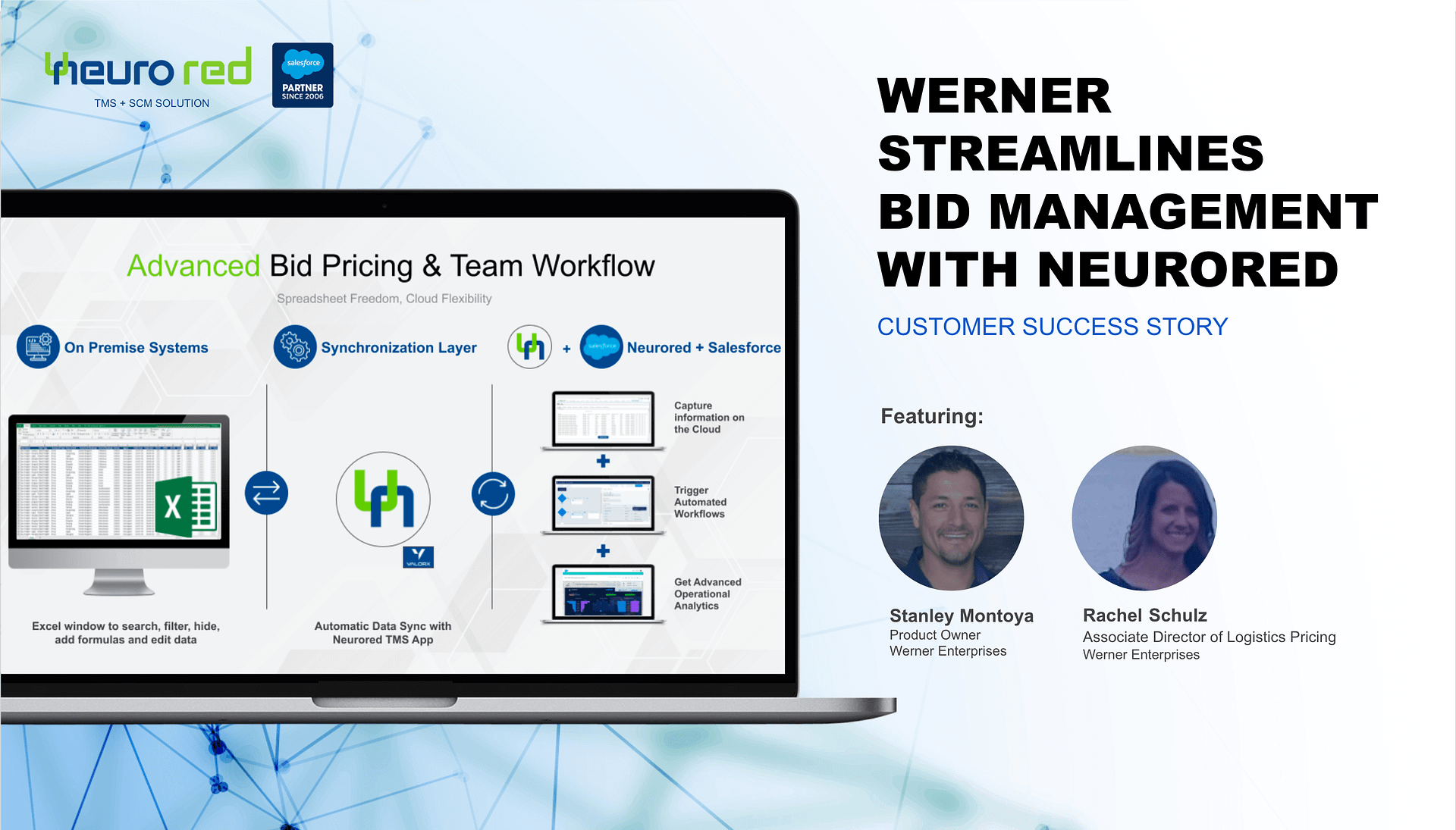 WERNER STREAMLINES BID MANAGEMENT WITH NEURORED
Success Story
Werner Streamlines Bid Management with NeuroredThis week, we spoke with Rachel Schulz and Stanley Montoya of Werner Enterprises (the Associate Director of Logistics…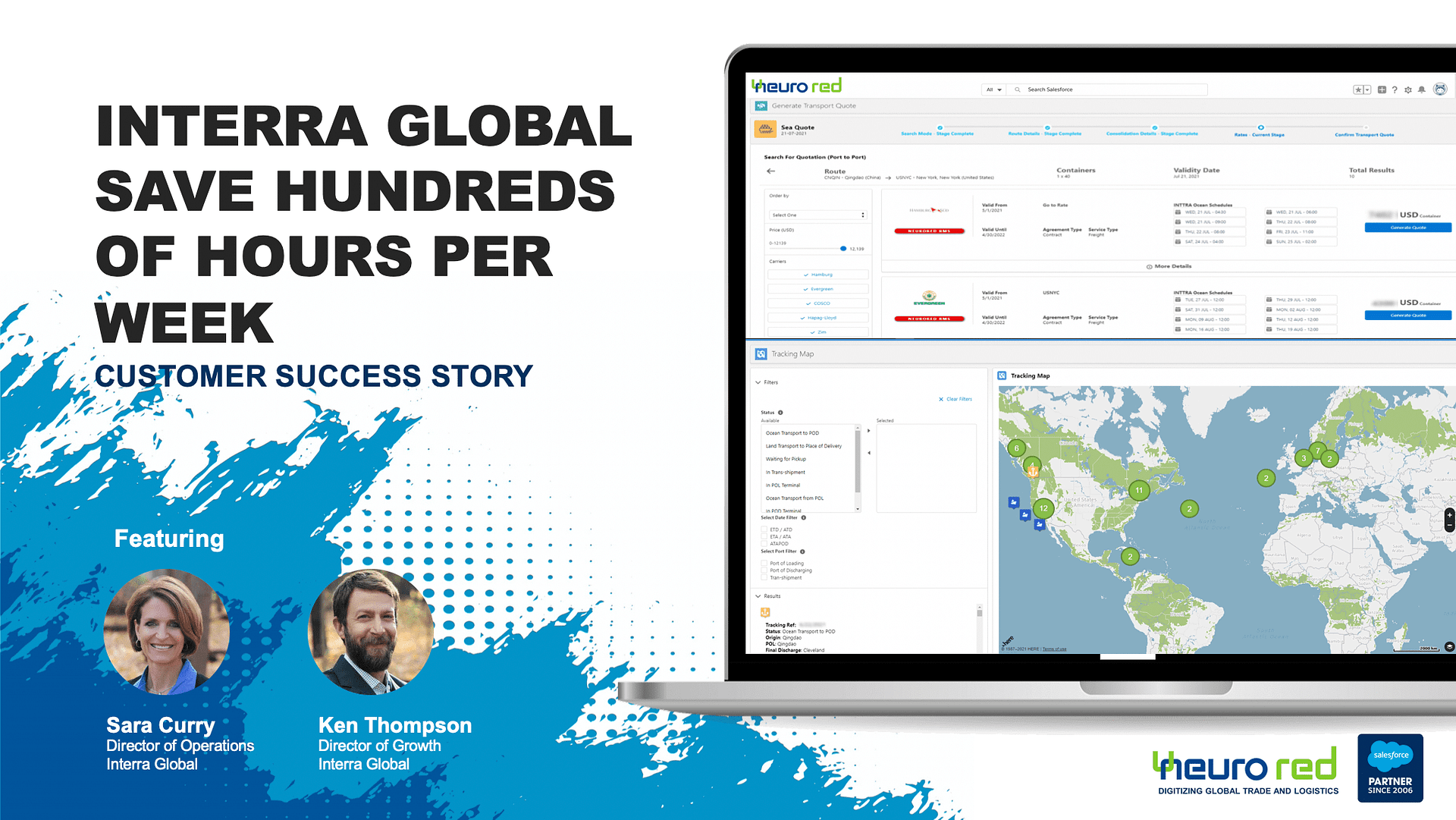 INTERRA GLOBAL SAVE HUNDREDS OF HOURS EVERY WEEK WITH NEURORED
Success Story
In this month's edition of Neurored's Customer Success Stories, we spoke with Interra Global's Sara Curry and Ken Thompson to find out how Neurored is working for them
Let's Get Started
Schedule a Demo Now