COLLABORATION WITH TOP LOGISTICS TECHNOLOGY PROVIDERS IS CRUCIAL
That means instant access to visibility across the full shipment workflow, and the ability to share that information across your supply chain. That means competitive advantage, but it also means that failing to achieve that level of visibility puts companies at an extreme disadvantage. A major component of enabling that level of visibility is the strength of the network integrated into the solution itself. Neurored chose to partner with project44 for several reasons, one of them being the outstanding quality of p44's carrier network.
As a TMS, supporting as many carriers as possible is extremely advantageous. We want to ensure that our customers have the best options available to them at all times, and project44's network allows us to do that. This network strengthens the functionality we have built into our TMS. By ensuring that we're receiving high-quality visibility data from project44 and their carrier network, we're ensuring that our advanced functionality is utilizing the best data available. Having progressive, modern technology is crucial in today's trucking and logistics landscape, but it has to be fed with the best data in order to function at full capacity. That's why collaboration is so important in today's trucking and logistics landscape. Collaboration Among Tech Providers Enables Supply Chain Visibility More connectivity within the supply chain means more companies are able to collaborate, share information back and forth, and create efficiencies and visibility. There is a real effort among top technology providers to work together and leverage each other's technologies in order to strengthen their own, giving customers better experiences overall.
Neurored partnering with project44 is a prime example of that kind of collaboration, and the international reach of this partnership makes it even more significant.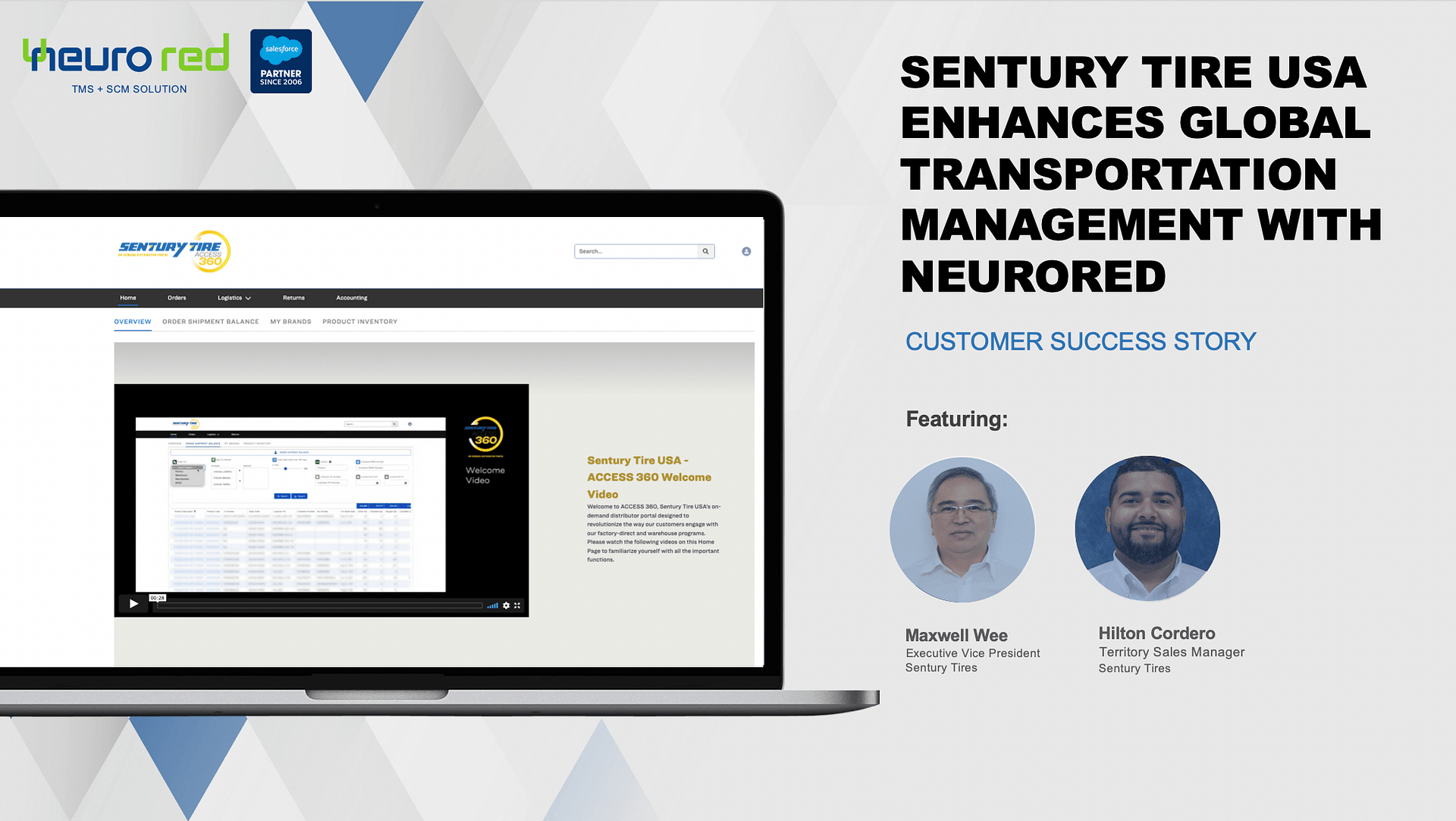 SENTURY TIRE USA ENHANCES GLOBAL TRANSPORTATION MANAGEMENT WITH NEURORED
Success Story
This week, we spoke with Maxwell Wee and Hilton Cordero of Sentury Tire USA (the Executive Vice President…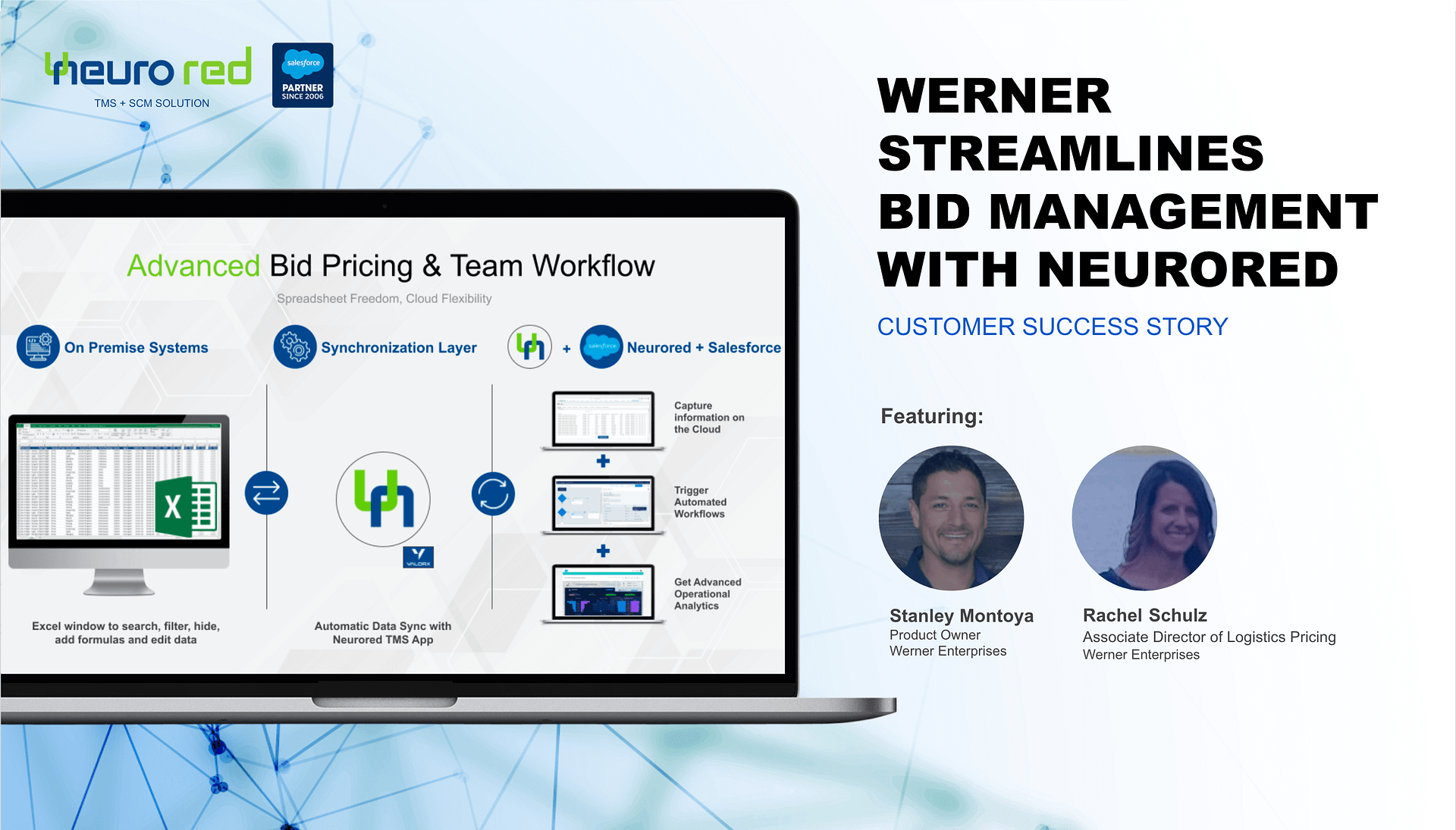 WERNER STREAMLINES BID MANAGEMENT WITH NEURORED
Success Story
Werner Streamlines Bid Management with NeuroredThis week, we spoke with Rachel Schulz and Stanley Montoya of Werner Enterprises (the Associate Director of Logistics…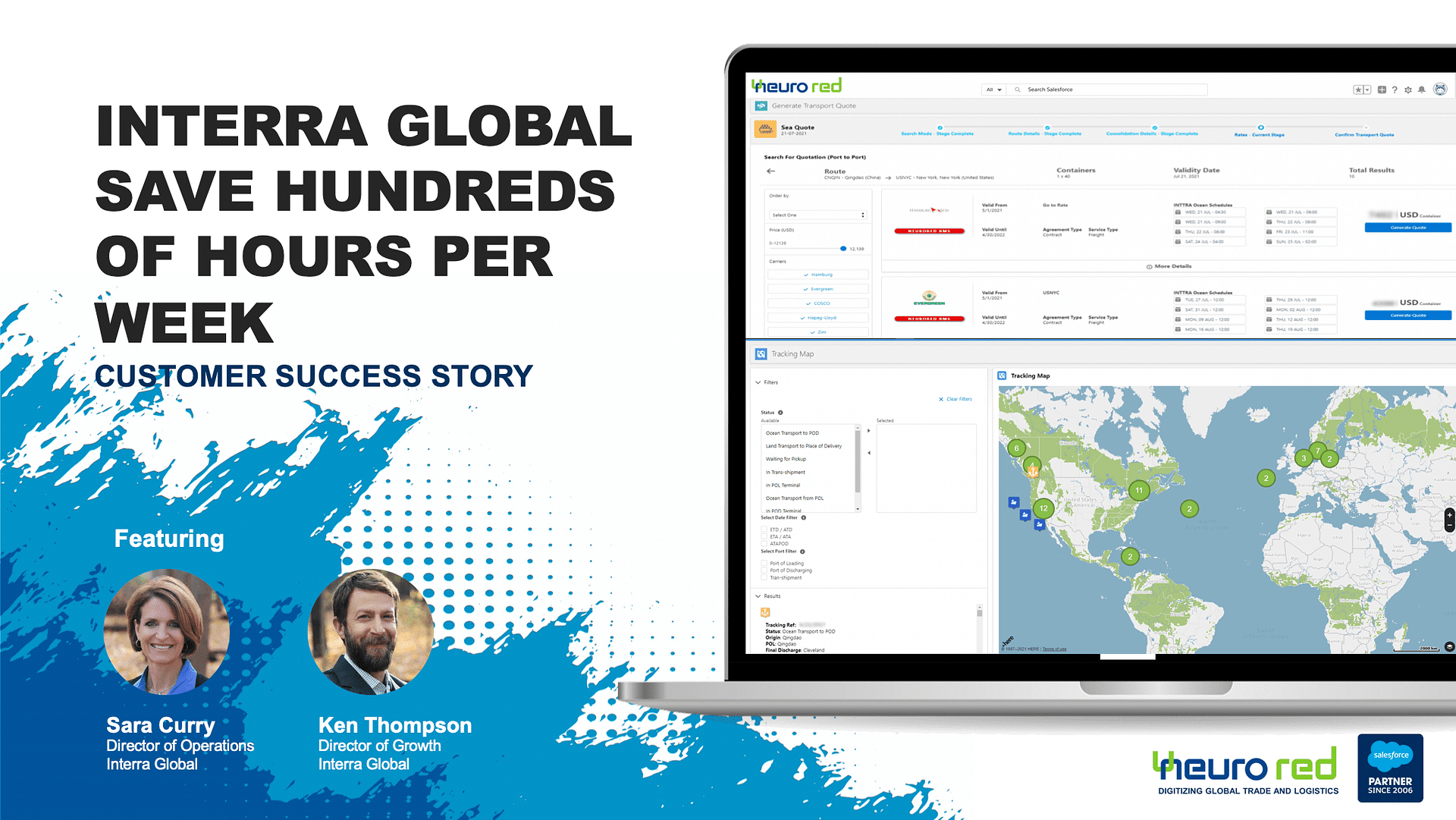 INTERRA GLOBAL SAVE HUNDREDS OF HOURS EVERY WEEK WITH NEURORED
Success Story
In this month's edition of Neurored's Customer Success Stories, we spoke with Interra Global's Sara Curry and Ken Thompson to find out how Neurored is working for them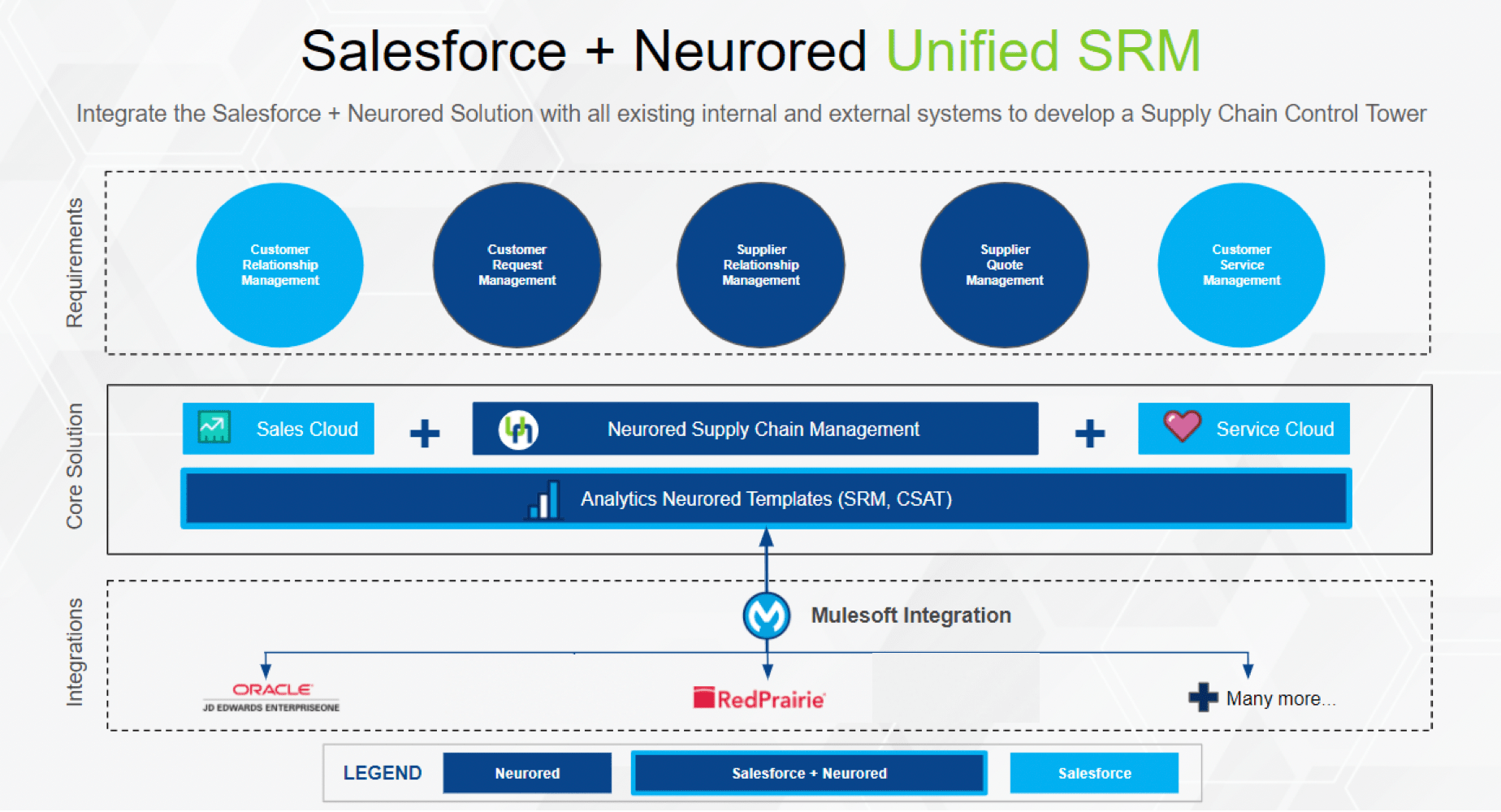 TOP 3 FEATURES FOR SUPPLIER RELATIONSHIP MANAGEMENT SOFTWARE
Neurored Product
Now, more than ever before, there is a need to streamline the operational activities between customers and suppliers. The increasing complexity of supply chains…